• Rae Dawn Chong is a Canadian-American actress, best known for her roles in films such as Commando, The Color Purple, Choose Me, and Beat Street.
• She is the daughter of actor and comedian Tommy Chong, and has two half-sisters and two half-brothers.
• Her acting career began in 1974 and continued into the 2000s, with a resurgence in the mid-2000s.
• She has been married and divorced three times and has one son.
• She is currently working on several projects, including the horror film The Raven.
Who is Rae Dawn Chong?
Rae Dawn Chong is a Canadian-American actress, perhaps still best remembered as Cindy in the film "Commando" and as Squeak in the film "The Color Purple" both in 1985, in addition to numerous other appearances that she has had so far in her career.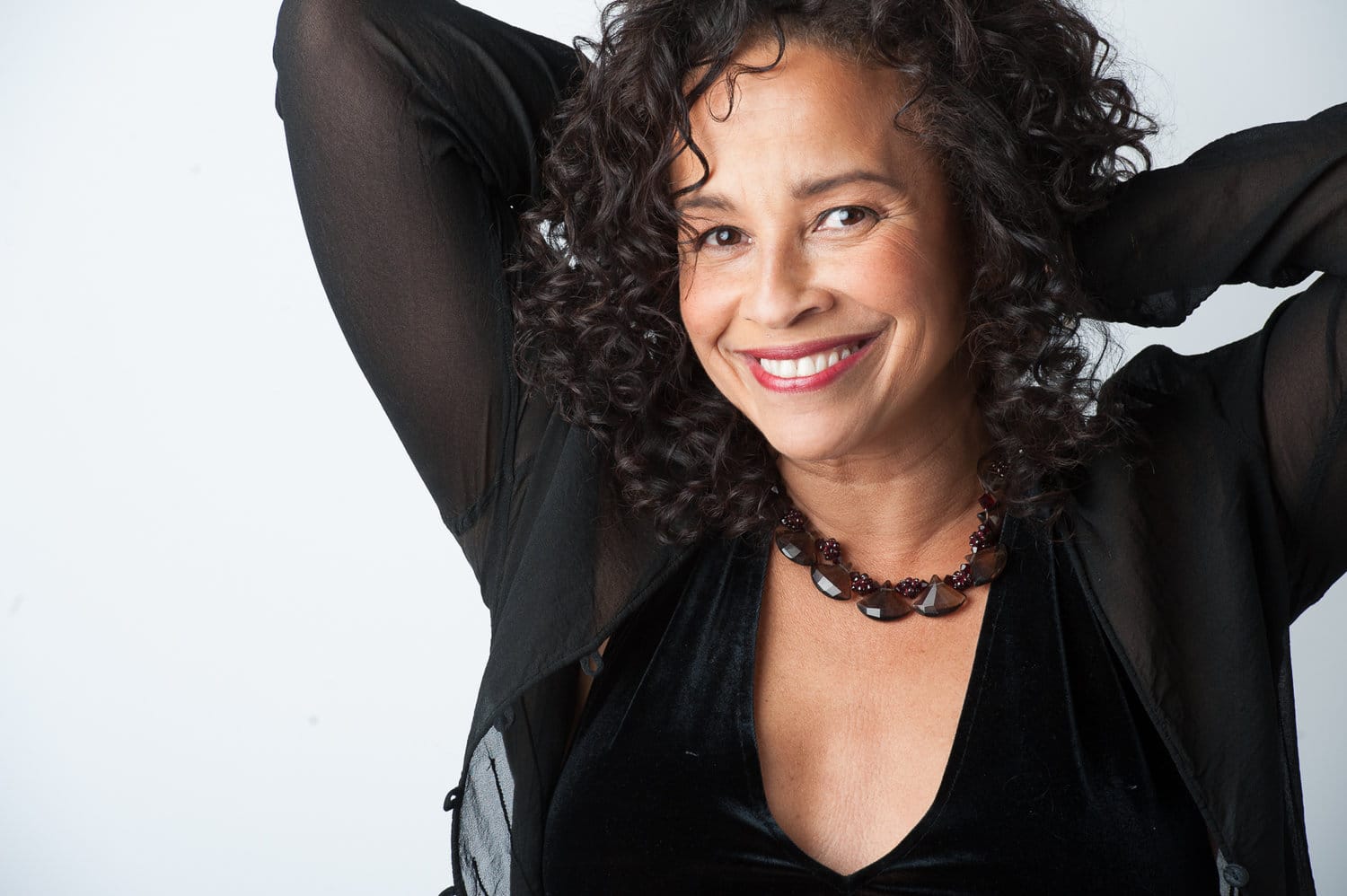 Rae Dawn Chong Wiki: Age, Childhood, and Education
Rae Dawn Chong was born on 28 February 1961 in Edmonton, Alberta, Canada. She's the daughter of the famous actor and comedian Tommy Chong, best known as Chong in the comedy duo Cheech and Chong and as Leo in the TV series "That '70s Show". Her mother is Gail Lewis, who was Chong's first wife.
Tommy Chong later remarried, and Rae has two half-sisters and two half-brothers, including Robbi Chong, who is also an actress. Her father is also the adoptive father of Marcus Scott Chong (nee Wyatt), whose biological father was Martin Wyatt, a sports reporter in San Francisco for KGO-TV.
Inclined towards performing arts from an early age, Rae did the background sounds for some of her father's recordings as a child. At just six years old, she was discovered by a talent scout from Disney, but it wasn't until after years of training in drama, Rae matriculated from Hollywood High School, after which she focused on her acting career full-time.
Career Beginnings
Rae made her acting debut in 1974 as Greta in the television movie "The Whiz Kid and the Mystery at Riverton". Four years later, she was Janetta in the musical drama film "Stony Island", starring Richard Davis, Edward Stoney Robinson, and George Englund Jr.
In 1980 she appeared in the television action-drama movie "Top of the Hill", while in 1981 she had her first major role as Ika in the Academy Award-winning adventure drama film "Quest for Fire", starring Everett McGill, Ron Perlman and Nicholas Kadi, set in prehistoric times, about three tribesmen as they search for a new fire source.
Rise to prominence
Rae's career was heading in the right direction with the start of the '80s, and she played several major characters in films during the decade. She was Pearl Antoine in the award-winning romantic comedy-drama film "Choose Me", written and directed by Alan Rudolph. The same year, she starred in the music-drama film "Beat Street", while in 1985, she portrayed Cindy in the action thriller "Commando", which starred Arnold Schwarzenegger and tells the story of a retired Special Forces colonel who tries to save his daughter after she was abducted by his former subordinate officers.
Furthermore, she appeared in the multiple Academy Awards-nominated drama film "The Color Purple", based on the novel by Alice Walker about a black Southern woman abused by her father and others over four decades, starring Danny Glover, Whoopi Goldberg and Oprah Winfrey.
She continued successfully into the second half of the decade with the part of Sarah Walker in the romantic comedy film "Soul Man", while in 1987, she co-starred with Jim Belushi and Louis Gossett Jr. in the action crime-drama film "The Principal", and also starred in the comedy action-crime film "The Squeeze", alongside Michael Keaton and Ric Abernathy.
She began the new decade with the role of Jane in the television thriller film "Curiosity Kills", and then starred as Carola in the television fantasy horror-comedy movie "Tales from the Darkside: The Movie", which featured such stars as Debbie Harry, Christian Slater and David Forrester, among others.
In 1991, Rae starred in the sci-fi horror-comedy film "The Borrower" with Don Gordon and Tom Towles, which follows an alien outcast on earth who switches bodies whenever one is damaged.
She portrayed Carrie Fellows in the critically acclaimed series "Melrose Place" from 1992 to 1993 and continued with starring roles in various films. In 1994 she starred in the mystery crime-drama film "Bocca", while in 1995 portrayed Rose Orwetto, in the fantasy horror thriller film "Hideaway", based on the novel by Dean R. Koontz, and starring Jeff Goldblum, Christine Lahti, and Alicia Silverstone.
#BEATSTREETWEEK 👑👑👑
Rae Dawn Chong featured in Beat Street as Tracy is the daughter of movie icon Tommy Chong of the iconic comedy team Cheech and Chong! They did multiple funny movies together back in the 80s; Google Cheech and Chong! #BeatStreetWeek #MCDebbieD #ImAPioneer pic.twitter.com/o3tjCUFlDm

— MC Debbie D, PhD. (@MCDebbieD) December 29, 2020
Career Decline
Before the decade ended, Rae featured in several projects, but these films failed to make an impact on her career and the film industry on the whole. She finished the '90s with the part of Mary in the comedy film "Things I Forgot to Remember", directed by Enrique Oliver, about a Cuban family that migrates to the US in search of a better life.
Career Resurgence
She started the new millennium with the leading role next to Linden Ashby in the thriller mystery "Dangerous Attraction", about a woman who is juggling between two men who both have some dark secrets.
Next, in 2000 she was chosen for the lead female role of Dr. Peggy Fowler, in the award-winning TV fantasy sci-fi drama series "Mysterious Ways", co-starring Adrian Pasdar as Declan Dunn, a man who searches for miracles; the series lasted until 2002.
Then in 2003, Rae began portraying Sophie Mason in the TV mystery comedy-drama series "Wild Card", which follows Zoe, a Las Vegas blackjack dealer who turns into an insurance investigator so she can provide for her nieces and nephew following the death of her sister and their mother, starring Joely Fisher, Chris Potter and Vikki Krinsky.
The 2010s and Recent Projects
She struggled to take any notable role in the second half of the 2000s, and only in 2011 co-starred in the comedy-drama film "Jeff, Who Lives at Home", with Jason Segel in the lead role. Next, in 2012 she starred with Casper Van Diem and Danielle Harris in the award-winning horror-thriller film "Shiver" about a woman who almost becomes a victim of a serial killer but manages to escape based on the novel by Brian Harper.
In 2017, Rae starred in the award-winning short-comedy film "Five Minutes", and in 2018 was Dory Ryder in the multiple awards-winning horror film "Reborn", with Kayleigh Gilbert in the lead role about a stillborn baby who is abducted from the morgue and brought back to life by electrokinetic power, who has the ability to control electricity, but escapes her captors on her 16th birthday.
To speak further of her accomplishments, in 2021, Rae starred in the award-winning drama film "The Sleeping Negro", written and directed by Skinner Myers, about a young African-American who faces racially charged incidents and has to overcome rage and feeling hopeless to find the reason to believe in the good in people.
She then played Betty Currie in the Primetime Emmy Award-winning anthology series "American Crime Story", and most recently, she appeared in the drama film "We Are Gathered Here Today", about a man admitted to a hospital with COVID-19 and his family members needing to say their goodbyes through a video call.
Furthermore, she joined the cast of the TV fantasy horror-drama series "Interview with the Vampire" based on the novel by Anne Rice about the vampire Louis de Pointe as Florence de Pointe du Lac.
She is now working on the upcoming horror film "The Raven" based on the poem by Edgar Allan Poe.
Net Worth
According to sources, Rae Dawn Chong's net worth is estimated at $4 million, as of late 2022.
Personal Life, Dating, Married, Husband, Children
Rae has been married and divorced three times. She first married stockbroker Owen Bayliss from 1982 to 1983, with whom she has one son, Morgan Baylis.
In 1989 she married her co-star from the film "Soul Man", C. Thomas Howell, but they divorced the following year.
Her third marriage was to Nathan Ulrich, co-founder of the kick scooters brand Xootr. They were married from 2011 until 2014.
She has contributed to a number of charities, and is most known for her work with Habitat for Humanity and Byron Katie's work with inmates in prisons.
Appearance and Vital Statistics
Rae Dawn Chong has black hair and brown eyes. She stands at a height of 5ft 8ins (1.73m), weighs approximately 120lbs (55kgs), with vital statistics of 35-27-36, and bra size 34B.