• Josh Grelle is an American award-winning voice actor and ADR scriptwriter.
• He is best known for his roles as Armin Artlelt in "Attack on Titan" and Tokoyami in "My Hero Academi".
• He has voiced over 345 animated series and films.
• His net worth is estimated at $1.5 million.
• In 2021 he came out as non-binary and uses they/them pronouns.
Who is Josh Grelle?
Josh Grelle is an American award-winning voice actor, and ADR scriptwriter in the English language dubs of Japanese anime. He is best known to the world for voicing such characters as Armin Artlelt in "Attack on Titan" (2013-2021) and Tokoyami in "My Hero Academi" (2016-2020), among numerous other characters that he's voiced over the course of his career.
Josh Grelle Biography: Age, Childhood, and Education
Born Joshua James Ervin Grelle on 2 November 1985 under the Scorpio zodiac sign, in Clifton, Texas USA, he hasn't talked about his parents, but has said that he has a younger brother, though he hasn't revealed his name.
He enjoyed watching cartoons from an early age, from Disney to anime and manga; when he was five years old, he started attending acting classes in local theater. His interest in acting continued to increase, and at eight years old, he knew that he wanted to become a voice actor. He became a die-hard fan of anime and so focused all his strength on becoming a voice actor for anime films.
Career Beginnings
He started sending audition tapes to a local production company A.D. Vision, and his first work was in the animated series "Legend of the Angel of Love, Wedding Peach" in 2004. Right away, he began working with other multi-media companies specialized in the dubbing and distribution of East Asian media, including Funimedia, and Seraphim Digital, among others.
In 2005 he voiced Hammer in the animated series "Xenosaga: The Animation" and continued his career by giving voice to such characters as Kyohei Takano in the animated series "The Wallflower" (2006-2007), and Kenichi Shirahama in the animated action-comedy series "The Mightiest Disciple Kenichi" (2006-2007), which became one of his most popular characters. Before 2010, he also voiced Rein in "Kaze no Stigma" in 2007, while from 2007 to 2008 he voiced Makoto Ogami in the animated horror-drama series "Ghost Hound", and in 2009 he was the voice of Akasha Shishidou in the series "Corpse Princess: Part Two- Kuro". The same year, he voiced Taliesin in the animated series "Tears to Tiara", and began voicing Tetchan in "Sengoku Basara" (2009-2011).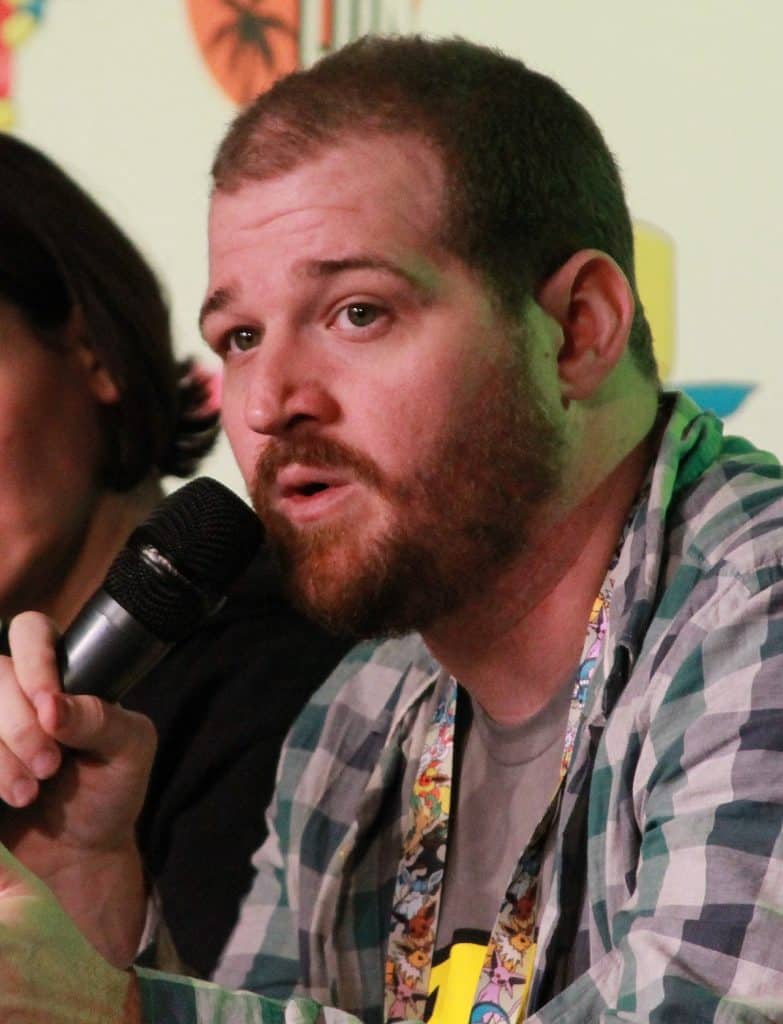 Josh continued his career in the same manner, building his rich portfolio with a number of characters from numerous Japanese animations – in 2010 he voiced Shunichi Kudo in the series "B Gata H Kei: Yamada's First Time", and also voiced Lear in "The Legend Of The Legendary Heroes".
Rise to Prominence
He started being used for more popular projects, as he was becoming more experienced as a voice actor. In 2011, he was chosen for the voice of Ykiteru Amano in the animated TV series "Future Diary", while in 2012 he started voicing Ginoza, another successful role in the animated series "Psycho-Pass".
He lent his voice to Ginoza in the animated film "Psycho-Pass: The Movie" in 2015, then voiced Sadao Maou in the animated action-comedy series "The Devil Is a Part-Timer!", which is one of his favorite roles.
The same year, he was selected as the voice of Armin Artlelt in the animated action-adventure series "Attack on Titans", and until 2021 he has voiced the lead character in 71 episodes of the award-winning series; this stint has turned Josh into a star, thanks to the popularity of the animated series and the very character of Armin. He's won several awards for this work, including Best Voice Ensemble in an Anime Television Series/OVA at BTVA People's Choice Voice Acting Award.
Concurrently, Josh has been involved in several other productions; he was selected as the voice of Shido Itsuka in the animated series "Date a Live", which ran for 36 episodes between 2013 and 2019. Next, in 2015 he started lending his voice to Issei in the popular animation "High School DxD".
He is also known for lending voice to several characters from the "Dragon Ball" franchise, which is yet another dear engagement to him, as he grew up watching the popular animated series.
To speak further of his accomplishments, Josh lent his voice to Teppei Araki in "Assassination Classroom" (2015-2016), while from 2016 to 2017 he voiced Ace in 38 episodes of the hit animated series "Puzzle & Dragons X". The same year, he started voicing Tyrian Callows in the animated action-adventure series "RWBY" (2016-2019), and reprised it in three films "RWBY: Volume 4: in 2017, then "RWBY: Volume 6", and "RWBY: Volume 7" in 2019 and 2020, respectively. 2016 was rather successful for Josh as he also started voicing Fumikage Tokoyami in the rather successful animated action-adventure series "My Hero Academia".
In 2017 he was the voice of Masamune Makabe in "Masamune-kun's Revenge", while in 2018 he voiced Mitsuyoshi Tada in "Tada Never Falls in Love", and the same year had several other engagements, including as the voice of Zaryusu Shasha in "Overlord", and Naki in "Tokyo Ghoul: re".
In recent years, Grelle voiced several characters in "Maou-sama, Retry!" (2019), and Koto in "Kono Oto Tomare!", also in 2019. He also began voicing Watson in the animated series "Kabukichou Sherlock", which went into 2020, while in 2020 he voiced Heartia in the animated series "Sorcerous Stabber Orphen: Battley of Kimluck". In 2019, he secured another popular voice role as Futaro Uesugi in the animated comedy-drama series "The Quintessential Quintuplets". He is currently working on the video game "Freedom Planet 2", in which he will voice Captain Kalaw. The video game is yet to receive its release date.
Script Writer
In addition to his work as a voice actor, Josh has also showcased his creativity as an ADR scriptwriter, meaning that he does adaptations to original series to fit the English dubbing. Some of his credits include work on "Castle Town Dandelion" in 2015, then "Mobile Suit Gundam: Iron-Blooded Orphans" (2015-2016), "Trickster" (2016-2017), and "Knight's & Magic" (2017).
Personal Life, Wife, Marriage, Children
When it comes to his personal life, Josh has been married to costume designer Joanna Grelle (nee Beatty) since 2017; the couple doesn't have children. Most recently, Josh came out as a non-binary person, and has said that the media and people should start using they/them pronouns when referring to him.
Net Worth
As of mid- 2021, Josh Grelle's net worth has been estimated to be around $1.5 million, earned largely through his successful career as a voice actor. So far, he has featured in more than 345 animated series and films, and the number will continue to grow, as Josh is at the peak of his career.
Appearance and Vital Statistics
This prominent voice actor has green eyes and light brown hair. He stands at a height of 5ft 8ins (1.73m), while his weight and other vital statistics are currently unknown, though he appears a little overweight.
Hobbies, Interests, Trivia
Josh has immersed himself in the industry of animated films and series, and when not working he watches various series and films. He is also an avid video game player, and enjoys playing numerous popular games.
Josh can be seen frequently at GamesCon and Anime conventions, which has also boosted his popularity.