• Courtney Taylor Olsen is one of six Olsen siblings
• Her father is Dave Olsen and her siblings are Mary-Kate, Ashley, Trent, Elizabeth and Jake
• She has two acting credits and is not involved in the entertainment industry
• Taylor has an Instagram account with almost 10,000 followers
• Her estimated net worth is less than $100,000 as of early 2021
Who is Taylor Olsen?
Courtney Taylor Olsen is one of the Olsen siblings – the Olsen twins, Mary-Kate and Ashley, are famous for being former child actresses and now fashion designers, who are said to be worth an estimated $500 million. They are very private about their personal lives, so many people don't know that there are in fact six Olsen siblings in total. Keep reading to find out more about Taylor's personal life, acting, net worth and more.
Taylor Olsen's Early Years & Family
Taylor was born in 1996 and is Dave Olsen's fourth daughter.
After divorcing from his first wife, Jarnette Jones, Dave remarried and had two more children, Courtney Taylor and Jake. Dave Olsen was a real estate developer and mortgage banker. As the family are very private, so little is known about the relationship they share.
Trent Olsen, born in 1984, studied screenwriting and acting at the New York Film Academy. However, he decided not to follow the path of his famous sisters, and currently works at Storm King Productions. Trent also studied music at the University of Southern California and is an avid piano player. He is also a talented writer and artist of comic books at Storm King Comics such as "John Carpenter's Asylum" and "John Carpenter's Tales for a Halloween Night".
Born in 1989, Elizabeth Olsen has been acting since 2011 when she appeared in "Martha Marcy May Marlene", and independent thriller drama premiered at the Sundance Film Festival which got her nominated for several awards including the Critics' Choice Movie Award for Best Actress. After that she starred in several movies over the years including "Godzilla" and "Wind River".
Widely considered the third most famous Olsen, Elizabeth has been nominated for several prestigious awards including the BAFTA Rising Star Award. In 2015, she joined the Marvel Cinematic Universe playing the role of The Scarlet Witch in "Avengers: Age of Ultron".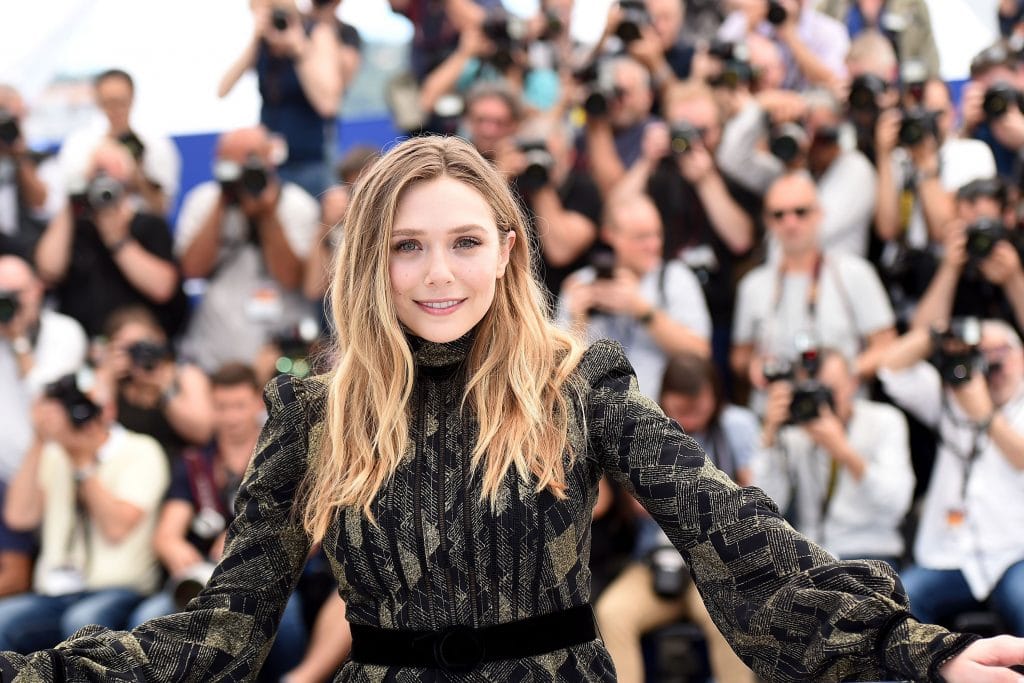 Since then she has appeared in several other Marvel movies including "Avengers: Endgame", the highest-grossing film of all time with an amazing worldwide gross of almost $3 billon.
Very little is known about Jake Olsen, born in 1998, but there are photos online of his modeling portfolio, and he is said to be interested in the industry.
After Dave's second marriage to his second wife McKenzie around 1996, the Olsen siblings have rarely all been seen together. However, in 2004 when Mary-Kate and Ashley received stars on the Hollywood Walk of Fame thanks to their achievements in acting, all six siblings appeared on the red carpet to support the twins. This was the last time they were all seen together in public.
Olsen Family Scandals
Although Taylor has successfully managed to steer clear of the spotlight, the twins have been themselves embroiled in scandals several times in the past. For example, Mary-Kate Olsen was linked to ex-boyfriend Heath Ledger after he overdosed on prescription drugs in 2008. According to a New York Times report from that year, the masseuse who found Ledger's dead body in his Manhattan apartment called Mary-Kate before calling 911, and called Olsen several more times before authorities arrived at the scene. However, after many erroneous reports stating that the apartment Ledger died in belonged to Mary-Kate, her name was later cleared from the incident.
Mary-Kate has also been outspoken about her childhood, and stated in a Marie Claire interview that she wouldn't wish her upbringing on anyone. In another interview she admitted that she became addicted to coffee at the young age of 10. She appears to be the most controversial member of the family and has been rumoured to take drugs in the past, especially during her college days. Several sources also state that she is in the process of getting help again for her eating disorder. Mary-Kate was first admitted into a treatment facility in 2004 when she was aged 18, which resulted in some of the twin's magazine ads being retracted.
On the other hand, despite Ashley keeping a lower profile than her sister, rumors of drug use have also affected her image in the past. In 2005, she sued tabloid magazine National Enquirer for $40 million for implying that she was involved in a drug scandal – the magazine subsequently apologized.
Seeing the ups and downs that fame has brought to the family over the years, Taylor appears happy to remain living a simple live, far away from the drama of Hollywood.
Taylor Olsen's Career
So far, Taylor Olsen has two acting credits, with her debut in 2014 when she played The Cousin in horror movie "Malignant Spirits: Sense of Fiction". In 2015 she played the role of Ralph in the comedy "YOLO: The Movie", which was well-received amongst viewers.
In the same year, she appeared in the TV series "BNow!", which was a livestream of videos from stars, bloggers and journalists.
Since 2015, Taylor hasn't done any acting. Although her sisters Mary-Kate, Ashley, and Elizabeth have had budding acting careers, Taylor seems content to lead a private life, and not follow in their footsteps. Dave Olsen has been very supportive of his children's' careers in the past, even creating a production company in the '90s for TV movies starring his twin daughters, and handing the rights over to them when they turned 18, so we can assume that if Taylor had been interested in pursuing an acting career, she would've had his full support.
Taylor Olsen's Social Media
Taylor Olsen has an Instagram account with almost 10,000 followers, but still maintains a relatively low-key social media presence, just occasionally posting photos of her friends and family.
Taylor enjoys travelling, and often posts photos on road trips, at festivals, or at the beach.
She is also an advocate for racial equality and supports Black Lives Matter.
Taylor Olsen's Net Worth
Given her low-key, private lifestyle, and minimum information on her recent working career, taking into account that the Olsen sibling hasn't appeared in any movies since 2015, it's unsurprising that sources estimate Taylor's net worth at less than $100,000, as of early 2021.