• Matt Prokop is a former actor, most known for his role in "High School Musical 3: Senior Year"
• Matt began his career at age 17, and starred in several short films and TV series before his role in "High School Musical"
• Matt was in a relationship with Sarah Hyland for four years before she obtained a restraining order against him for his violent behavior
• His estimated net worth is around $500,000, earned from his acting and photography work
• Matt is active on Instagram, Twitter, and has gained over 60,000 followers
Who is Matt Prokop?
Matt Prokop is a former actor, who rose to fame as Jimmie The Rocket Man in "High School Musical 3: Senior Year". He additionally came into public focus as Sarah Hyland's long-term boyfriend. Matt was born under the Zodiac sign Leo on 29 July 1990, in Victoria, Texas, USA. As of 2021, he is 31 years old and holds American nationality. Matt is of Czech descent, with his other ancestral roots being English, Scottish, German and Welsh.
Early life and Family
Matt was born to parents Anthony Prokop and Deborah Terry Prokop, and has an older sister named Stephanie. Not much is known about his early life, but confident in his abilities as an actor, at the age of 16 he moved to Los Angeles to pursue an acting career.
Career
Matt landed his first role at the age of 17 in 2007, appearing in an episode of the super popular series "Hannah Montana". He additionally appeared in two short movies – "Marked" and "An Angel Named Billy" – followed by a one-episode appearance in another hit series, "The Office".
The young actor quickly rose through the ranks, and in 2008 he joined the cast for the third installment of the commercially successful franchise "High School Musical". His portrayal of The Rocket Man quickly garnered the attention of the public, and also other producers and directors. The following year he appeared in the sitcom "In the Motherhood", and the paranormal crime series "Medium".
In 2010 Matt was cast as Tyler Sanders in the family black comedy movie "Furry Vengeance", opposite Brendan Fraser and Brooke Shields. While many had great expectations, the film proved to be a box-office flop, followed by negative reviews.
During the same year, he appeared in two short movies – "Monster Heroes" and "I Owe My Life to Corbin Bleu". After appearing in an episode of the family sitcom "Good Luck Charlie", he starred in several other short movies such as "Conception" and "Cougar Hunting".
He also shared the screen with Sarah Hyland as Josh Rosen in the 2011 Disney movie "Geek Charming". The movie was quite successful, as the premiere was watched by almost five million viewers. At the time, Sarah Hyland had already appeared as a regular cast member of the hit comedy series "Modern Family", which additionally contributed to the movie's popularity.
After starring in an episode of the series "Modern Family, Matt portrayed Dwayne Michaels in the coming-of-age comedy movie entitled "Struck by Lightning". His last roles were in 2013; he appeared in an episode of the crime drama "Perception", and the movie "April Apocalypse".
Personal life
Regarding his dating history, in 2008 he dated his co-star from "High School Musical" Jemma McKenzie Brown. In 2011 while filming the "Geek Charming", he developed feelings for Sarah Hyland, and they began dating shortly aftewards. While many thought that things were moving too fast between them, they happily moved in together, and even got a Maltipoo which they named Barkley Bixby. In public, they seemed like a perfect couple who had everything going for them, however, the reality of the relationship was far from the image they projected to the world.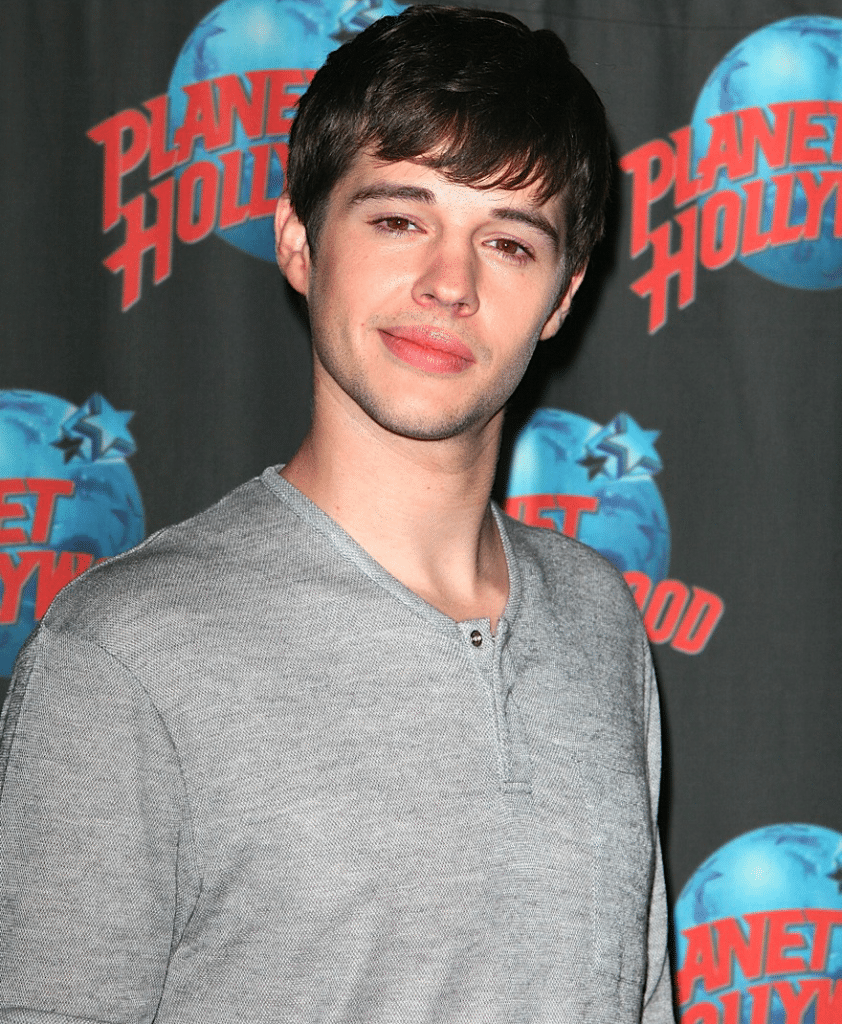 After four years of dating, they parted ways, and the public soon became aware of what had happened behind closed doors. Their break-up was not very usual; Sarah was so afraid of him that she asked her on-stage mom, Claire played by Julie Bowen, to be present with her as she told Matt that she was ending things. Continuing with his violent behavior, Matt reportedly threatened to burn down Sarah's house and kill her dog, but the actress obtained a restraining order against Matt, breaking the circle of three long years of abuse. In the interview, Sarah said: "A lot of people like to think that once you're out of an abusive situation, it ends there, but it doesn't. The emotional trauma and scars on the soul stay there, and they impact you for the rest of your life if you don't get help.
According to court documents, Matt choked her and at the same time called her names such as c*unt. In her statement, she said: "His grip was so tight that I couldn't breathe or speak. I was scared and in fear for my life." She also added that he had been relentless after the break-up, and continued to harass her, sending threatening, vile, and emotionally disturbing texts and voice messages which included his own suicide threats. However, Sarah moved on, and later began dating Wells Adams, the radio host.
After these unfortunate events, Matt dated several other girls whose identities remains unknown. He often posts photos with his girlfriends on Instagram, and is currently in a relationship with Kristen Turek.
The Downfall of Matt's Career
Shortly after the news about the restraining order and his volatile and abusive behaviour resurfaced, he lost all his brand deals and was put on a "No" list for hiring. In Hollywood, where public image and reputation hold colossal value, being accused of such potential crimes will ultimately destroy anyone's career. Following the news, Disney also closed its door to Matt, and he's been unable to book a single role on TV or in movies ever since. On the other hand, Sarah's career skyrocketed, as she gained universal acclaim for her performance as Hayley Dunphy, while the show went on and won several Primetime Emmy Awards.
After his acting career went down the proverbial toilet, he shifted his focus to photography. He has an Instagram account on which he posts his work.
What is Matt's net worth?
As of mid-2021, his estimated net worth is around $500,000, earned as an actor and photographer. Considering that after his break-up with Sarah he went under the radar, nothing more is known about his current income.
Is he active on Social media?
Matt is very active on his Instagram account, which has over 60,000 followers. The other account, which he uses for photography, has 500 followers. He often posts on his Twitter account, which has nearly 70,000 followers.
Physical stats
Matt is 5ft11ins tall (180cm), while his weight is around 75kgs (165lbs). His hair is dark brown, while his eyes are brown. His body type is slim.