-Born in Scotland in 1959, holds British nationality
-Famous for his lead role in 1998 romantic drama movie "My Name is Joe" directed by Ken Loach
-Graduated from the University of Glasgow in 1981, launched his acting career in 1988 with "The Steamie"
-Appeared in around 90 movies and TV series, including Braveheart (1995), Trainspotting (1996), Harry Potter and the Deathly Hallows (2010), War Horse (2011), Hercules (2014), and Mowgli: Legend of the Jungle (2018)
-Won 44 awards and nominated for 39, estimated net worth of over $1 million
Who is Peter Mullan?
Peter Mullan was born in Peterhead, Aberdeenshire, Scotland, on 2 November 1959 – his zodiac sign is Scorpio and he holds British nationality. He is an actor, film writer and director, who is perhaps still known best for his portrayal of the lead character Joe Kavanagh in the 1998 romantic drama movie "My Name Is Joe", written by Paul Laverty, directed by Ken Loach, and which also starred Louise Goodall and Gary Lewis. It follows the relationship between Sarah, a community health worker, and Joe who is a former alcoholic without a job. The movie won 13 out of the 24 awards it was nominated for.
Early life and education
Peter was raised alongside his seven siblings in Peterhead by their father Charles Mullan who worked at Glasgow University as a lab technician, and was a violent alcoholic who died of lung cancer in 1976, and their mother Patricia who was a nurse. The family eventually moved to Mosspark in Glasgow.
Peter was a member of a street gang while attending high school, and was homeless from time to time during that period. He matriculated from high school in 1977, and then enrolled at the University of Glasgow at which he became interested in acting. He graduated with a Bachelor's degree in economic history in 1981, and then decided to focus on acting, but worked various jobs for the following seven years before launching his acting career.
Roles in movies
Peter has appeared in around 90 movies and TV series, and we're going to mention some of his most notable performances in this article.
He made his debut film appearance in the 1988 comedy "The Steamie", which received little attention, and a couple of his following roles were in the 1990 sports drama "Crossing the Line", the 1991 comedy "Riff-Raff", and the 1994 drama "The Priest and the Pirate". Peter gained recognition in 1995 when cast to portray a supporting character in one of the best movies of all time – the biographical historical drama "Braveheart" – directed by Mel Gibson who also starred in it alongside Sophie Marceau and Patrick McGoohan; it follows William Wallace, a warrior from Scotland, who led his people to victory over the tyrant King Edward I of England.
The film won 33 awards including an Oscar, and was nominated for 34 other awards. Peter went on to appear in another hit movie, the 1996 drama "Trainspotting", which follows the lives of several friends all of whom are addicted to drugs, and won 23 awards out of the 58 it was nominated for.
The following years saw him appear in a couple of critically acclaimed movies, including the 1997 family fantasy drama "FairyTale: A True Story", the 1999 drama "Miss Julie" and the 2000 crime comedy "Ordinary Decent Criminal". In 2002, Peter wrote, directed and appeared in the hit drama "The Magdalene Sisters", which starred Eileen Walsh, Dorothy Duffy and Nore-Jane Noone, and follows three Irish women being abused at the Magdalene Sisters Asylum. The movie won 18 awards and was nominated for 15 others, including a BAFTA.
In 2010, Peter portrayed Death Eater Yaxley in the adventure family fantasy "Harry Potter and the Deathly Hallows: Part 1", while the following year saw him appear in Steven Spielberg's action adventure drama "War Horse", which starred Jeremy Irvine, Emily Watson and David Thewlis, and follows Albert who joins the Army to fight in World War I after his horse was sold to the Army. The movie won 15 and was nominated for 77 other awards, including six Oscars.
Three of Peter's most recent roles in movies have been in the 2014 action adventure fantasy "Hercules", the 2018 family adventure drama "Mowgli: Legend of the Jungle" in which he voiced Akela, and the 2020 mystery thriller "Marionette".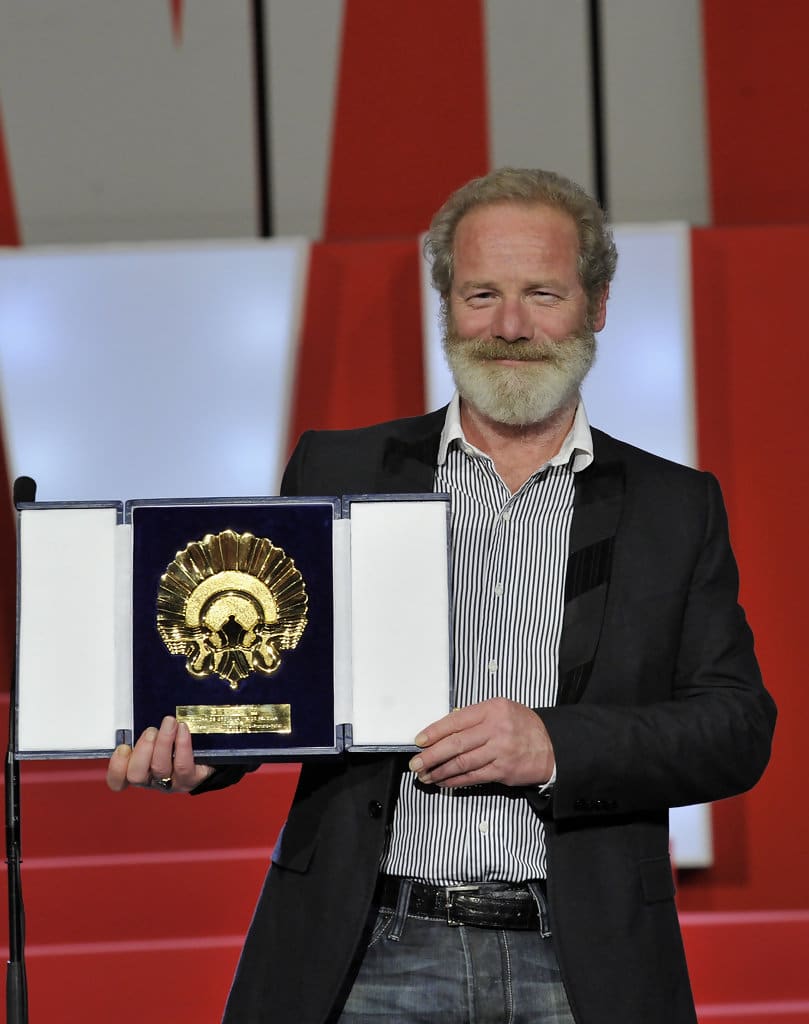 Roles in TV series
Peter made his debut TV series appearance in 1990, when he starred as Tonto in the comedy mini-series "Your Cheatin' Heart", but as he was mostly focused on appearing in movies in the following years, his first notable performance in a series was in 2004, when cast to play Michael Scot in the adventure fantasy drama "Shoebox Zoo", which starred Alan Cumming, Rik Mayall and Siobhan Redmond, and follows a girl who was given a mysterious box as a birthday gift. She soon learns that the box is full of animals which come to life at night, and are searching for an ancient magical book. The series won one out of four awards it was nominated for.
In 2009, Peter portrayed the supporting character Lenny Douglas in the mystery crime drama "The Fixer", and the year 2012 saw him star as Richie Beckett in the crime thriller mini-series "The Fear", which follows a crime boss as he becomes an entrepreneur, and won five awards while it was nominated for two others.
Three of his most recent roles in TV series have been in the 2020 episode "Decoherence" of the mystery science fiction drama "Westworld", nine 2020 episodes of the adventure fantasy drama "Cursed", and an 2020 episode of the mystery mini-series "The North Water". He has recently been cast to appear in the upcoming adventure fantasy "The Lord of the Rings".
Other credits
Peter has seven writing and directing credits, including "The Magdalene Sisters". He both wrote and directed the short movies "Close", "Fridge" and "Good Day for the Bad Guys", and also worked on the 1998 comedy "Orphans", and the 2010 drama "Neds".
He sang the song "THE RIO GRANDE" in the 2003 movie "Young Adam", and three songs in the 2013 movie "Sunshine on Leith".
Peter has appeared in various documentaries, including the 2006 film "Carry on Ken", the 2007 mini-series "British Film Forever", and the 2009 movie "Scotland on Screen".
He has been invited to make a guest appearance in various talk-shows, including "Breakfast", "Artsnight" and "Film 2018".
Awards and nominations
Peter has won 44 awards and has been nominated for 39 others.
Some of the awards he's won include two Angers European First Film Festival Awards for Feature Film for "Orphans", three BAFTA Scotland Awards and three Clermont-Ferrand International Short Film Festival Special Jury Awards for International Competition, for the short thriller movie "Fridge". Peter has also won six Venice Film Festivals.
Love life and relationships
Peter met his other half Ann Swan sometime in the mid-1980s, and they exchanged vows in 1989. Ann gave birth to their three children, but in 2006, Peter and Ann divorced for unknown reasons.
Ann Swan is an actress with three credits to her name: she appeared in the 1988 episode "Dead Giveaway Part One" of the mystery crime drama "Taggart", one 1994 episode of the drama "Machair", and the 1998 movie "Orphans".
Peter once dated the Pakistani activist Robina Qureshi, and she gave birth to their child. He hasn't mentioned any other women he has perhaps dated, and as of February 2021, Peter appears to be single, was once married and has four children.
Hobbies and other interests
Peter is a huge fan of theatre, and at one point was one of the lead figures in the left-wing theatre movement.
Happy Birthday Peter Mullan, 57! "Actors are by no means a perfect species, but on the whole we're a pretty nice bunch of people to be around."

Posted by Xtra-vision on Wednesday, November 2, 2016
One of his main hobbies is travelling, and Peter has been all around Europe visiting nearly every country, while hes also been to various US states and a couple of African and Asian countries. His dream travel destination is Venice in Italy.
While he himself is not very sporting, he enjoys watching European soccer on TV.
He has his own favorite actors and actresses, some of whom are Johnny Depp, Mel Gibson and Anne Hathaway, and a couple of his favorite movies are the franchise "Pirates of the Caribbean", "Mad Max" and "Les Miserables".
Age, height and net worth
Peter's age is 61. He has short brown hair and brown eyes, his height is 5ft 8ins (1.73m) and he weighs around 150lbs (68kgs).
As of February 2021, his net worth has been estimated at over $1 million.