• Born in Rio de Janeiro, Brazil on 3rd December 1973
• Grew up between Canada, Bahrain, Brazil and the US
• Studied drama at Northwestern University and graduated in 1995
• Broke into acting in 1995 with a leading role in the Brazilian production "O Quatrilho"
• Retired from acting and enrolled into law school in early 2010s, receiving a J.D from the University of Michigan in 2013
• Net worth is over $4 million as of late 2021
Who is Bruno Campos?
Born on 3rd December 1973 in Rio de Janeiro, Brazil, Bruno Campos is a retired Brazilian-American actor, probably known best for his roles in "Nip/Tuck" and "The Princess and the Frog". If you're curious about what Bruno's doing today and why he left acting, continue on reading.
Bruno's Early Years
Bruno was born in Brazil, but spent his childhood between Canada, Bahrain, Brazil and the US with his three sisters Mara, Mariana, and Adriana. Bruno's parents, Paulo and Thania, worked as a banker and an actress, respectively. It's possible that Bruno was inspired to try his luck at acting thanks to his mother.
At 17, Bruno attended the lofty Interlochen Arts Academy in Michigan, before studying drama at Northwestern University and graduating in 1995 with a bachelor's degree. Notable alumni of Interlochen include Terry Crews, Rumer Willis and Felicity Huffman.
Bruno's First Roles
Shortly after graduating, Bruno broke into the acting world in 1995, with a leading role in the Brazilian production "O Quatrilho". Directed by Fabio Barreto, the romantic drama focused on two immigrant couples, and was nominated for a number of awards including an Oscar in the Best Foreign Language Film category.
Gloria Pires, the female protagonist, won a Best Actress award at the Sao Paulo Association of Art Critics Awards in 1996, for her portrayal of Pierina.
A year later, Bruno appeared in "Voce Decide", an original series in which the audience members decided the ending of each episode by calling the TV station; two endings were always filmed for episodes, which helped make this possible. Although Bruno only made a brief cameo in the series, others such as Paulo Reis and Lucia Romano worked regularly on the show between 1992 and 2000.
1997 was also a good year for Bruno, thanks to his roles in "Chicago Sons", "Suddenly Susan", "The Last Don" and "Total Security".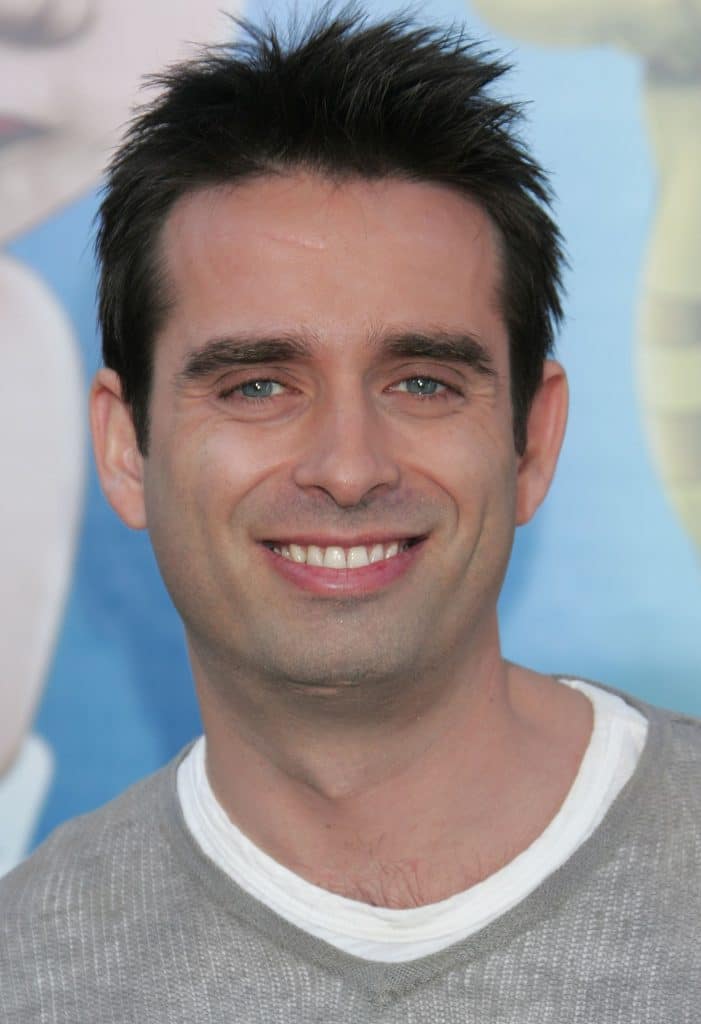 The four series enjoyed varying degrees of success over the years, however, Bruno only appeared in a single episode of each.
Bruno's Notable Roles
In 1998, Bruno joined the cast of "Jesse", a feel-good comedy which aired for two seasons until 2000. Playing the part of Diego Vasquez, Bruno was one of the main characters, working alongside Christina Applegate, Liza Snyder and Jennifer Milmore, appearing in all 42 episodes. Bruno was Applegate's on-screen boyfriend, and was nominated two times thanks to his work in the series, eventually winning the Outstanding Actor in a Comedy Series category of the 1999 ALMA Awards.
Four years after "Jesse" ended, Bruno brought life to Dr. Quentin Howard in Ryan Murphy's series "Nip/Tuck". Starring Dylan Walsh, Julian McMahon and Joel Richardson, the series spanned over six seasons with a total of 100 episodes, which centered on the trials and tribulations of two plastic surgeons, nd awas nominated in 58 categories overall, winning 12 awards including a prestigious Primetime Emmy.
2005 brought with it the release of "Crazylove", a rated-R romcom about two institutionalized people who fall in love. Playing the part of schizophrenic patient Michael, Bruno dazzled viewers and critics alike, with one saying: "This film is so much better than most of the same old thing that the bigger studios rehash and retread constantly.
The film is warm, honest, and well-acted. This is one that will become one of those films that you will fondly watch for years to come."
In 2009, Bruno voiced Prince Naveem in Disney's animated "The Princess and the Frog" movie, which was nominated for dozens of awards, including three Oscars. The star-studded cast included Oprah Winfrey, Anika Noni Rose and Jennifer Cody, and the rave reviews led to more work for Bruno, who also voiced Prince Naveem in the videogame of the same title, as well as the Kinect Disneyland Adventures videogame, and two episodes of the "Disney Comics in Motion" series.
Bruno's Personal Life
Despite Bruno being virtually invisible on social media, we were able to discover that the Sagittarius actor is married to blonde beauty Karina, maiden name Grimblat. With there being virtually no information of their relationship online, it's safe to say that the couple have successfully managed to keep their private life just that.
However, Karina and Bruno have been photographed together at several events, including the third-season premiere screening of "Nip/Tuck", which was hosted by FX Networks at the El Capitan Theatre in Hollywood in September 2005. The attractive couple was also spotted at the Night of Hope Benefit for Lymphoma Research, held in L.A.'s Downtown Palm Restaurant in September 2003, which was the first time they were seen in public.
As for Karina's job, we believe she works as a photographer. In October 2016, she was credited with photographing the Casa FOA Awards, which were attended by a number of Argentinian celebrities and philanthropists. The non-profit organization works to foment creativity, while displaying Argentina's architecture and interior design.
We don't know if Bruno and Karina have any children, but given that they've been together for almost two decades, it's more than likely.
Bruno's Law Career
In the early 2010s, Bruno retired from acting, and enrolled into law school, receiving a J.D from the University of Michigan in 2013. He interned with Judge Avern Cohn in law school, and was admitted into the bar in New York after graduating.
Bruno currently works in the New York branch of Covington & Burling LLP, representing the firm's client policyholders in insurance recovery matters. The former actor has also done his fair share of pro bono work, which led to him receiving a letter of commendation from the Connecticut Veterans Legal Center. Previously, Bruno also worked with Morgan, Lewis & Bockius, representing clients in product liability cases.
Bruno's Net Worth
Reliable sources confirm that Bruno's net worth is over $4 million as of late 2021. Having appeared in several successful series and productions, the actor-turned-lawyer has made sure to have various streams of income.