• Kaitlyn Leeb (nee Wong) is an actress and producer born in Ontario, Canada in 1988.
• She started her career in modeling and gained experience in image, make up skills and posture before transitioning to acting.
• Her big break came in 2011 with the movie "Total Recall".
• She has been an ambassador for Jake's House Charity since 2018.
• Her net worth is estimated to be over $2 million.
Who is Kaitlyn Leeb?
Born on 18th June, 1988, in Ontario, Canada, Kaitlyn Leeb – nee Wong – is an actress and producer who graduated from York University with a Psychology degree. Kaitlyn is 5ft 4ins (162cm) tall and weighs around 55kgs (120lbs).
Kaitlyn's First Roles
Like many of today's successful actors and actresses, Kaitlyn started at the bottom before becoming the well-known star she is now. Before breaking into the acting profession, Kaitlyn did several print modeling jobs for Virgin Mobiles, Dentyne Ice, and other brands. Her parents introduced her to the industry at the tender age of fifteen when she expressed her wishes of becoming a model.
Of her time in the modeling world, Kaitlyn has said: "I gained so many benefits from being a model. Like image, make up skills and posture. I think it is important as an actor to have that background because you have auditions and appearances".
Before marrying, the actress used her maiden name of Wong. Kaitlyn's first acting credit came in 2006 with a non-speaking role in the series "Beautiful People". Three years later, she debuted in the film industry as Valerie in "The Jazzman", written and directed by Josh Koffman. Despite not being a smash hit at the box office, the movie was nominated for a Golden Zenith at the Montreal World Film Festival.
2010 was a better year for Kaitlyn, as she appeared in two series – "Blue Mountain State" and "Aaron Stone" – and one movie, "Locked Down". The following year, she was one of the top-billed cast members of the gruesome R-rated horror movie "Wrong Turn 4: Bloody Beginnings", about a group of unfortunate students who get lost during a trip and unknowingly take shelter in the home of three cannibals; it was lambasted by viewers and critics alike, making it one of the low points in Kaitlyn's career.
Kaitlyn's Notable Roles
Luckily for Kaitlyn, her big break came in 2011, thanks to a minor role in the action movie "Total Recall", starring Colin Farrell, Kate Beckinsale, and Jessica Biel.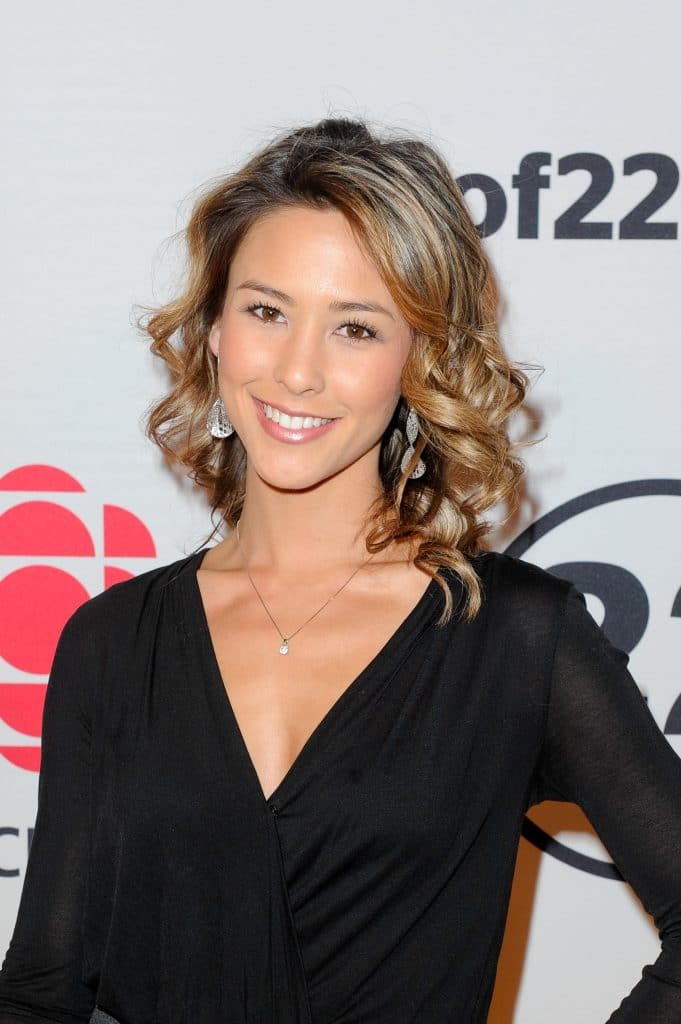 The movie raked in almost $200 million at the box office, making a $73 million profit, despite wildly differing critics reviews.
Five years later, Kaitlyn would join the cast of the series "Shadowhunters: The Mortal Instruments". During seven episodes, Kaitlyn interpreted Camille Belcourt, working alongside Katherine McNamara, Dominic Sherwood and Matthew Daddario amongst others. Impressively, the series has won thirteen awards including a People's Choice Award for Favorite Sci-Fi/Fantasy Show, and fared far better than its 2013 movie counterpart, "The Mortal Instruments: City of Bones".
A year after finishing with the Shadowhunters series, Kaitlyn was cast for the feel-good holiday movie "Christmas with a View" as the main character Clara Garrison, based on the Teresa Southwick novel and directed by Justin G. Dyck, which received positive reviews thanks to the sweet plotline between Kaitlyn and her male co-star, Scott Cavalheiro.
A special mention goes to "Heartland", the family-friendly series which Kaitlyn has been a part of since 2012. Until 2019, the actress appeared in 26 episodes as supporting character Cassandra Lee – it's not clear if Kaitlyn will be returning to the series or not. Originally, Kaitlyn auditioned for a recurring character in season five of the series, but didn't get the part. When Cassandra's character emerged in season six, Kaitlyn tried again and got lucky.
Kaitlyn also proved her undeniable work ethic when filming for "Heartland", "Shadowhunters" and another series at the same time, saying: "For me, it was like I was living the dream. I was constantly working, flying back and forth between sets. It was super exhausting, but I soaked up every minute of it, because I know it won't last forever in this industry".
What many fans don't know is that the actress has a co-producer credit from 2019, when shealso  starred in the festive movie "Christmas with a Prince: Becoming Royal". Kaitlyn first charmed fans with her character, the spunky Dr. Tasha Mason who falls in love with the fictional Prince Alexander, in late 2018.
Currently, it seems that the thespian has found her niche in Christmas movies, and is set to star in two late in 2021: "Christmas with a Prince: The Royal Baby" and "Christmas in the Wild". We're sure her fans look forward to seeing her on screens during the holiday season!
Kaitlyn's Personal Life & Family
Kaitlyn married Ted Leeb on 17th August2013, and since then the couple have welcomed two beautiful daughters: Avery Elizabeth born on 5th August 2016, and Presley in 2020. Ted, who is also Canadian, matriculated from St. Michael's College, graduated from the University of Guelph, and has experience working as an institutional equity trader.
Looking at Kaitlyn's social media, it's clear that the actress adores her family, as she regularly posts photos of them for the benefit of her 70,000 fans on Instagram. Previously, Kaitlyn shared in an interview that: "The best Christmas present I ever received was finding out I was pregnant with my daughter, and then sharing that news with our families on Christmas day. It was very special and something I will never forget".
As for hobbies, Kaitlyn likes horseback riding, travelling, and surfing. Her beautiful Instagram feed is full of carefully curated snaps in sunny locations such as Jamaica and Florida.
For several years, Kaitlyn has also been an ambassador for Jake's House Charity, which aims to support families living with autism through social programs, inclusive housing, employment mentoring, and special fundraising events. In April 2018, Kaitlyn participated in a special video to raise awareness of the charity.
Kaitlyn's Net Worth
Reliable sources calculate Kaitlyn's net worth at over $2 million. After over fifteen years in the film industry, the brunette bombshell has accumulated her wealth thanks to the successful shows and movies she has appeared in. Her current net worth is likely to increase, especially as she has a couple of movies in the post-production stages right now.
As for her husband, the average national salary for equity traders in Canada comes in at close to $100,000 a year.