• Colleen Celeste Camp was born in San Francisco, California in 1953 and is an American actress and producer.
• She has appeared in over 150 movies and TV series, with her notable roles being in "Clue" (1985) and "Valley Girl" (1983).
• She has 19 producing credits and is currently producing 3 upcoming movies.
• She has received two Razzie Award nominations and has been married once to John Goldwyn with whom she has a daughter.
• Colleen is 68 years old and has a net worth of over $5 million.
Who is Colleen Camp?
Colleen Celeste Camp was born in San Francisco, California USA, on 7 June 1953 – her zodiac sign is Gemini, and she holds American nationality. She's an actress and a producer, who has been credited with appearing in around 150 movies and TV series, while she's perhaps still known best for her portrayal of Yvette, in the 1985 mystery crime comedy movie "Clue". It was written and directed by Jonathan Lynn, starred Eileen Brennan, Tim Curry and Madeline Kahn, and follows six guests who have been invited for dinner at a mysterious mansion, at which their host is then killed.
Early life and education
Colleen was raised in San Francisco alongside her brothers Glen and Don, by their parents Wilson and Dorothy, who were very supportive of her dream to become a famous actress.
https://www.instagram.com/p/CP16zWEluXo/
She became interested in acting while attending John H. Francis Polytechnic High School in the San Fernando Valley, and appeared in numerous plays performed at the school. Colleen then began practicing her acting skills at a local theatre, and upon matriculating in 1971, she enrolled at Los Angeles Valley College. After a year there, she moved to California State University, Northridge, from which she obtained her Bachelor of Arts degree in English, while her minor was in theatre arts.
She also practiced acting at the Joanne Baron DW Brown Studio.
Roles in TV series
Colleen made her debut TV series appearance in 1973, with her portrayal of Betty Adams, in the episode "The Tortoise Dance" of the drama "Marcus Welby, M. D." The rest of the '70s saw her appear in an episode of various series, such as the family musical comedy "Happy Days", the action crime drama "Harry O" and the comedy "Doc".
During the '80s, Colleen was mostly focused on appearing in movies, and had only a couple of roles in TV series. Some of these were in the action comedy "The Dukes of Hazzard", the action crime adventure "Magnum, P. I." and the "George Burns Comedy Week". In 1994, she gained recognition with her portrayal of Kara Wilhoit in all 12 episodes of the comedy "Tom". The series was created by Tom Arnold, who also starred in it alongside Alison La Placa and Jason Marsden, and which follows a man who's a blue-collar worker, and is living with his wife and their five kids in a trailer.
The 2000s saw Colleen make a guest appearance in a couple of popular series, including the mystery drama "Mystery Woman", the comedy drama "Entourage" and the comedy "The Minor Accomplishments of Jackie Woodman". She won no lead roles in TV series in the 2010s, while a couple of her supporting roles were in the comedy "Hollywood Help", the mystery crime drama "Mob City", and the crime comedy drama "Rake".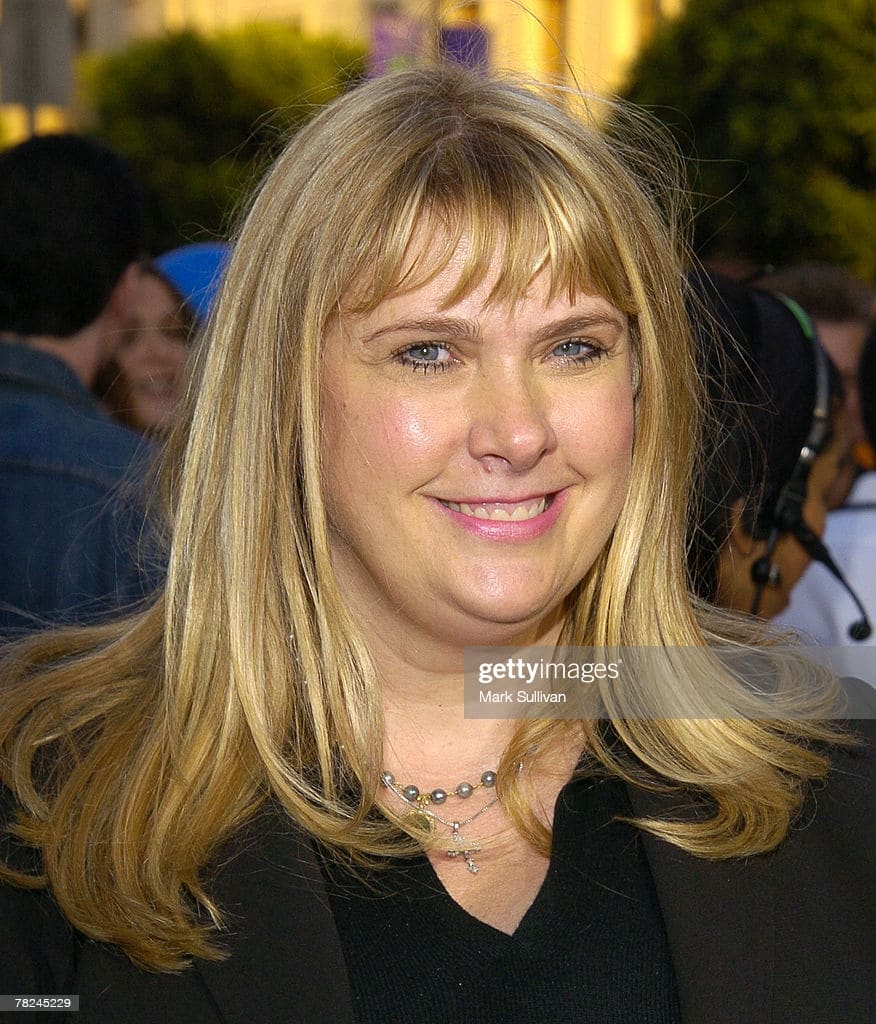 Three of Colleens' most recent roles in TV series have been in the 2019 episode "July 8, 1995" of the musical comedy "Sherman's Showcase", a voice role in six episodes of the mystery science fiction "The Left Right Game" in 2020, and the 2020 episode "You Might Also Like" of the fantasy horror drama "The Twilight Zone".
Roles in movies
Colleen made her debut film appearance in 1973, when she played Julie, Lisa's Servant, in the hit action science fiction "Battle for the Planet of the Apes". It starred Roddy McDowall, Claude Akins and Natalie Trundy, and follows the war between humans and the apes.
The second half of the '70s saw Colleen appear in over 10 movies, while some of the most popular among these were the  biographical comedy drama "Funny Lady", and the comedy "Smile" both in 1975, and the 1976 comedy "The Gumball Rally".
She gained recognition in 1983, with her portrayal of the supporting character Sarah Richman, in the romantic comedy "Valley Girl", written by Andrew Lane and Wayne Crawford, directed by Martha Coolidge, and starred Nicolas Cage and Deborah Foreman. The film follows the city punk Randy, and his relationship with the valley girl Julie. A couple of Colleen's other notable performances in the '80s were in the 1985 comedy "Police Academy 2: Their First Assignment", the family science fiction "D. A. R. Y. L." also in 1985, and the 1987 crime comedy "Police Academy 4: Citizens on Patrol".
In 1990, Colleen appeared in the hit crime comedy "My Blue Heaven", which starred Steve Martin and Rick Moranis, and follows an FBI agent who has to protect a gangster who's under witness protection.
The early '90s saw her appear in many critically acclaimed movies, amongst which were the 1992 musical comedy "Wayne's World", the 1993 thriller drama "Sliver", and in the same year the action adventure comedy "Last Action Hero". In 1999, Colleen appeared in the romantic comedy drama "Election", which starred Matthew Broderick and Reese Witherspoon, and won 16 of the 50 awards for which it was nominated, including an Oscar nomination.
A couple of her most notable performances in the 2000s were in the 2001 action adventure comedy "Rat Race", the 2002 action crime drama "Trapped", and the 2004 romantic comedy "In Good Company". In 2012, Colleen portrayed a supporting character in the comedy "A Glimpse Inside the Mind of Charles Swan III", and some of her following roles were in the 2014 comedy drama "She's Funny That Way", the thriller drama "Knock Knock" and the comedy drama "Grandma" both in 2015.
Her most recent movie role has been her portrayal of Janet Johnson, in the 2021 comedy drama "5-25-77"; Colleen's currently shooting for three upcoming movies: the mystery thriller "Monstrous", the horror "Lake Mead", and the action horror science fiction "Black Skies".
Producing credits
Colleen has 19 producing credits – her producing debut was for the 1984 drama "The City Girl", and a couple of her following works were on the 1998 biographical documentary musical film "The Cream Will Rise", also in 1998 the crime fantasy drama "Shattered Image", and the 2001 drama "An American Rhapsody". Some of the most recent movies which she has produced are the 2019 biographical crime action "Above Suspicion", the 2020 war horror thriller "Ghosts of War", and the documentary "Francesco" also in 2020.
Great night with producer Colleen Camp at Phillip Noyce's. Phil just directed Above Suspicion that we produced with star #EmiliaClarke #GOT pic.twitter.com/Vcf80INN9G

— Gary Michael Walters (@garymwalters) December 17, 2016
She's currently producing three upcoming movies: the horror "Lake Mead", the drama "Stu" and another drama "The War Has Ended".
Other credits
Colleen wrote the 1977 thriller film "Death Game".
She has performed six songs in five movies, including in the 1978 action crime drama "Game of Death", the 1978 thriller "Cat in the Cage", and the 1993 musical comedy drama "The Thing Called Love".
Colleen has received special thanks for seven movies, some of which include the 2009 drama "Accidents", the 2015 biographical documentary comedy "Roseanne for President!", and the 2018 drama "Trauma is a Time Machine".
She has been featured in various documentary series, including "HBO First Look", "E! True Hollywood Story" and "The Real Roseanne Show".
Collen has also made a guest appearance in various talk-shows, such as "The Bob Hope Show", "Celebrity Page" and "Hollywood Insider".
Awards and nominations
She has been nominated for two Razzie Awards for Worst Supporting Actress – one in 1983 for her performance in the thriller movie "The Seduction", and the other in 1994 for her performance in the thriller film "Sliver".
Love life and relationships
Colleen has been more or less secretive when it comes to her love life, but there are two men whom she has been with, that the public knows about.
She met the Greek-American motion picture production designer Deam Tavoularis in 1976, while they were working together in the Philippines on the critically acclaimed mystery war movie "Apocalypse Now". The relationship lasted for around a year, as the two split in the late 1977 for unknown reasons.
On 29 June 1986, Colleen married John Goldwyn, who was at that time working as a Paramount executive, but has been working with Lionsgate since 2017. She gave birth to their daughter Emily Goldwyn sometime in the following years, but in 2001, Colleen and John divorced.
Since then, Colleen has been keeping details of her love life to herself, and hasn't mentioned any men whom she has perhaps been with. As of June 2021, she's single, was once married to John Goldwyn, and has a daughter.
Hobbies and other interests
Colleen has been crazy about birds since a very early age, and once worked at San Fernando Valley's Busch Gardens Bird Sanctuary as a bird trainer.
She has been interested in politics since her early 20s, and has been a Democrat her entire life.
https://www.facebook.com/586177348108421/photos/a.3889264177799705/4251750278217758/
Colleen's still very passionate about travelling, and her acting career has taken her all around the world. She has been to nearly all US states for both work and pleasure, and to every other continent at least once, with the exception of the Antarctic. A couple of her favorite countries to travel to are Indonesia, France and Peru.
She has her own favorite actors and actresses, some of whom are Tom Hanks, Russell Crowe and Julia Roberts, and a couple of her favorite movies are "Saving Private Ryan", "Gladiator" and "The Runaway Bride".
Age, height and net worth
Colleen's age is 68. She has long blonde hair and green eyes, her height is 5ft 2ins (1.59m) and she weighs around 143lbs (65kgs).
As of June 2021, her net worth has been estimated at over $5 million.