• Dawn Lyn Nervik (born 11th January 1963) is a 58-year old former child actress born in Los Angeles, California.
• She is best known for her roles in "Walking Tall" (1973) and "Mannix" (1973).
• Her brother is actor, singer, songwriter, and TV personality Leif Garrett.
• She has an estimated net worth of over $1 million.
• Dawn is married to William John Reese and resides in an undisclosed location.
Who is Dawn Lyn?
Born Dawn Lyn Nervik under the sign of Capricorn on the 11th of January 1963, in Los Angeles, California USA, Dawn Lyn is a 58-year old Caucasian former child actress. She owes all of her worldwide fame to starring in a great number of films in a relatively short time, between the ages of four and 15. Some of her most famous performances include Dwana alongside Joe Don Baker in the 1973 action film entitled "Walking Tall", as well as Tina Reynolds in "Mannix" from the same year. She has had several other successes throughout her life, but none as significant as her often lucrative acting career that lasted from 1967 to 1978.
Early life: A tumultuous childhood
Dawn was raised where she was born, alongside her older brother Leif Garrett, who is a famous actor, songwriter, singer and TV personality, by her mother Carolyn Stellar and father Rik Nervik, whose professions are unknown. For reasons still undisclosed to the media, her father was absent for the majority of her childhood, and the financial situation in the family was quite unstable. Lyn was of an exceptionally short stature for her age, which actually helped her with landing several roles. She attended an unspecified high school in her birthplace, and matriculated in 1981; she's believed not to have obtained a college degree.
Career: From kindergarten to the canvas
Even though Dawn's first role landed onto the screen in 1970, she joined the cast with her part of Indian Child in 1967; the reason that Jack Starett's western entitled "Cry Blood, Apache" took exceptionally long to produce is because it was a low-budget independent film. Her credited debut took place in 1969, and continued for three years as Dodie Harper Douglas in 73 episodes of the family comedy sitcom "My Three Sons." In 1970 she starred as Stephanie at five in the comedy film called "I Love My Wife", and subsequently claimed three more roles in 1971.
She starred in an episode of "Gunsmoke" and three other TV series in 1972, then in 1973 finally made a significant film appearance as Dwana in "Walking Tall", then appeared as Tina Reynolds in an episode of "Mannix", alongside three other roles. 1974 was definitely one of her most active years in the business, as she played an impressive seven parts, continuing in 1975 reprising an older Dwana Pusser in "Walking Tall Part II", plus a recurring role in the popular TV series "Barnaby Jones" starring Buddy Ebsen.
Her last three years and beyond
Beside two other roles, Dawn starred in another episode of "Emergency!" in 1976 after previously being in the show in 1972.
Her final important part was screened in 1977, when she starred as Dwana one last time in "Final Chapter: Walking Tall", also appearing in "NBC Special Treat" and "The Red Hand Gang." Finally, her last two roles were in 1978, as Jill in an episode of "The Tony Randall Show", and Whitney in an episode of "Wonder Woman."
Dawn then gave up acting, wanting to finish her education and prove herself in other areas of expertise. It's also known that she didn't get to keep much of the Hollywood profits – she and her brother both undertook acting to support their family, and most of their earnings went into the home budget, meaning Dawn financed both her sibling and her mother throughout most of her acting career.
Over the years since, she has held a variety of jobs at unspecified dates, including even co-owning a boutique on Pier 39 during the time when she lived in San Francisco. Lastly, it's known that she was a voice actress for the Avalon Community Theater Radio Troupe between 1997 and 2006. Her profession in mid-2021 is anyone's guess.
A confused little star
As mentioned, Dawn Lyn was quite petite as a little girl, and while this did allow her to land more roles than her peers, it turned out to be a hindrance later on down the road. This is also part of the reason why Lyn decided to give up acting, as she became dissatisfied with her appearance as the years rolled by. Funnily enough, she didn't realize until she was approximately 12 years old that her first role as Indian Child in "Cry Blood, Apache" was as a boy rather than a girl.
Love life: Does she have a boyfriend?
Dawn's romantic involvements were infrequently a hot topic of the media, but even so, it's known that she dated a certain Michael Whitby for approximately five years prior to marrying him in a private ceremony on the 14th of December 1990. The two remained together for 11 years before ultimately divorcing on the 20th of July 2001. After her first marriage failed, she remained single for a while, eventually meeting William John Reese – they started a relationship pretty quickly, and decided to marry after a few years of dating on the 8th April 2006, and have been happily together ever since.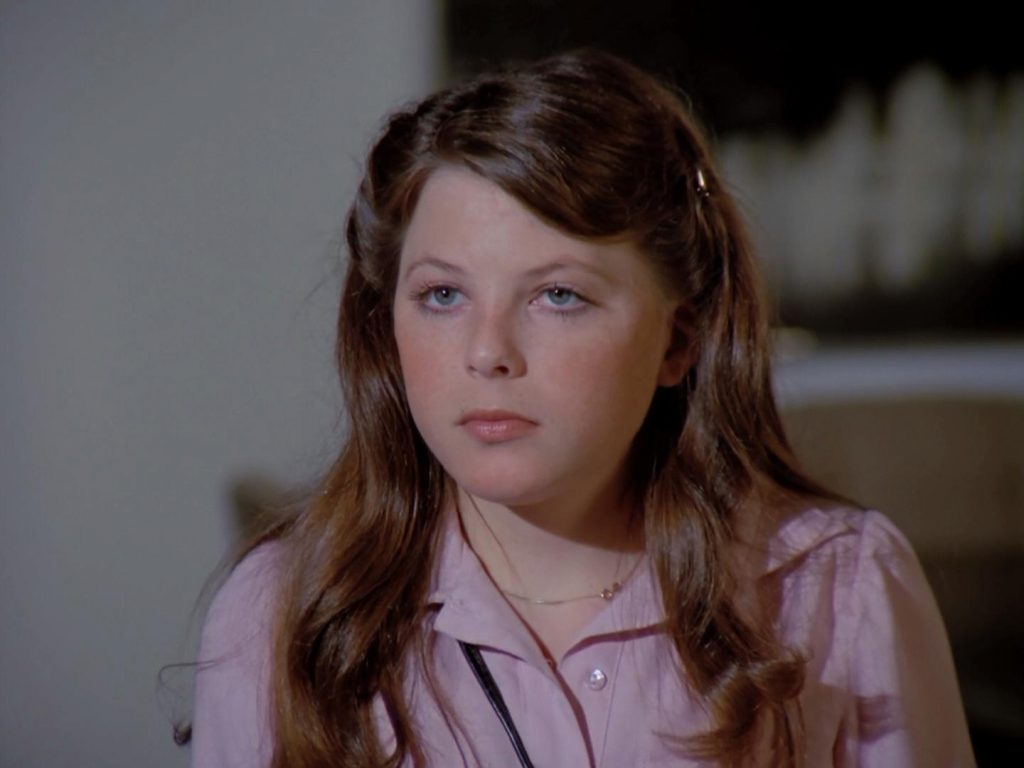 They reside at an undisclosed location, without any controversy sticking to their name.
What is Dawn Lyn's net worth?
Various sources estimate Dawn Lyn's net worth at over $1 million, accumulated mostly thanks to gracing the Hollywood canvas at a young age, almost through to the end of her teenage years. Seeing as her professions have been mostly unknown since 1978, it's near-impossible to pinpoint the exact accumulated value of her assets. Dawn is still keeping the gate into acting open, though there's no telling whether she will ever return to the screen and substantially grow her wealth once again.
Body measurements
The known physical features of the petite Hollywood star are as follows:
Height: 4ft 10ins (147cm)
Hair: Light brown
Eyes: Gray
Body shape: Average
Complexion: Mostly fair
Who is her brother?
Born Leif Per Nervik under the sign of Scorpio on the 8th November 1961, in Hollywood, California USA, Leif Garrett is an award-winning Caucasian singer, songwriter, actor and TV personality.
Much like his younger sister, he began acting as a mere child, in his case at the age of five. His most famous appearance is as Bob Sheldon in "The Outsiders" in 1983, though he has had quite a few other acting successes in his oftimes remunerative acting career since 1966. He has a total of 59 credited roles, and a 1978 Bronze Wrangler award in the Fictional Television Drama category for his portrayal of Peter Lundy in "Peter Lundy and the Medicine Hat Stallion" in 1977, when he was also nominated for the Bravo Otto Germany award in the Best Actor (Schauspieler) category. As a singer, he has also worked successfully with multiple labels, such as 20th Century, Scotti Brothers, Cleopatra, Atlantic, Golden Lane and Tongue and Groove.