• Jessica Chobot is a 44-year-old TV host, journalist, and actress.
• Her net worth is estimated to be over $1.5 million.
• She gained popularity after a photo of her licking a Sony PlayStation Portable went viral in 2005.
• She has appeared in numerous TV programs, TV shows, commercials, and video games.
• She is married to Blair Herter and they have one son.
Who is Jessica Chobot?
Jessica Lynn Horn, better known as Jessica Chobot, was born on 7 July 1977 under the zodiac sign of Cancer, in Buffalo, New York State USA. She is a 44-year-old TV host, journalist, and actress, probably best recognized for hosting the IGN shows "The Daily Fix" and "IGN Strategize", as well as "Nerdist News" for Nerdist Industries. She also runs her official YouTube channel, on which she has amassed almost 50,000 subscribers, while her videos have been viewed more than 900,000 times in total.
How rich is she, as of now? Jessica Chobot Net Worth
As of mid-2021, Jessica Chobot's net worth is estimated at over $1.5 million; acquired through her successful involvement in the world of entertainment since she launched her career in the mid-2000s.
She has also increased her wealth through subscriptions, video monetization, and sponsorship deals on YouTube.
Early Life, Parents, Nationality, Ethnicity, Religion, Educational Background
Jessica Chobot spent her early years moving with her family from town to town, living in Novi, Michigan, and several places on the East Coast as well as the Mid-west. She was raised by her parents, however, their names and professions haven't been revealed to the public, and it's also unknown whether she has siblings or not. She holds American nationality and belongs to White Caucasian ethnic group. Regarding her education, Jessica hasn't shared any details about it.
Rise to Fame
Jessica Chobot has always been interested in video games, and wanted to work in the gaming industry.
She gained popularity after a photo of her licking a Sony PlayStation Portable was published by Kotaku in 2005 went viral, and even appeared in Sony-branded advertising. In the following year, IGN Entertainment offered her a job as a full-time writer of reviews for mobile games, but which she didn't accept. They then offered her work as an on-camera host, and so her career officially began.
Jessica started working on the network's IGN Weekly show, in charge of stand-up introductions and the segment 'woman-on-the-street'. She also wrote columns, reviews and features, and ran a blog on the network's website.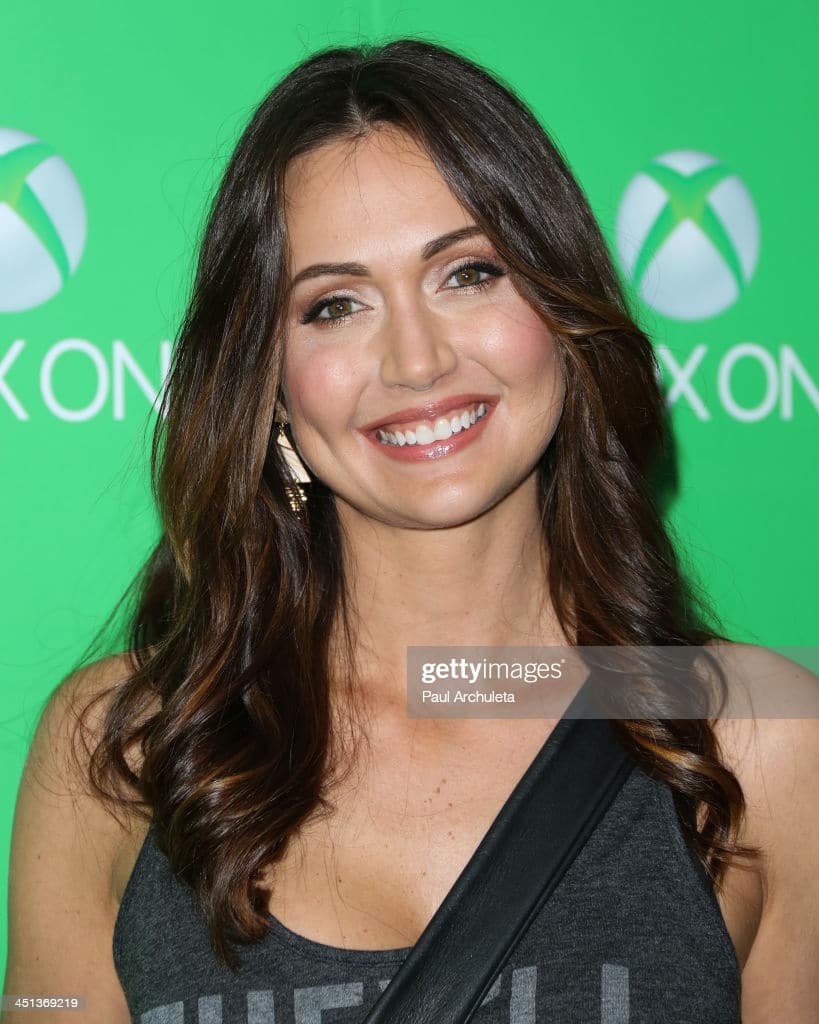 She then co-wrote the script for "Soul Code" together with Steven Lisberger during 2006-2007, and hosted Fuel TV's videogame show "The Daily Habit" from 2007 to 2009. It was followed by her hosting of the IGN show "The Daily Fix", while Jessica also worked on other IGN shows, such as "IGN Strategize" and "Weekly Wood", and the made-for-TV film "GameBreak! IGN's Ultimate Video Game Gift Guide". At the time, she was also a contributor to Mania.com and FHM UK.
Continued Success
In 2010, Jessica Chobot made an appearance in the TV documentary film "Mass Effect 2: Sci vs. Fi", after which she hosted G4's programs "Attack Of The Show!" (2010-2012) and "Proving Ground" (2011), next to Ryan Dunn. Thereafter, she hosted the video documentary "Gamers Heart Japan" in 2011, and did the voice-over of news reporter Diana Allers in the video game "Mass Effect 3" in 2012.
She made appearances in commercials for ADV's Anime Network On Demand, and modeled for the J!NX clothing line for female gamers. She also hosted the show "Gamer's Dojo" on Lifeskool TV, and contributed to Sirius XM Indie, formerly known as Maxim Radio.In 2013, Jessica landed the role of Rachael in the short comedy-drama film "The Blade Runner Holiday Special", alongside Hartley Sawyer and Daniel Van Kirk, and during the same year, started working as the main host of the news show "Nerdist News", which is focused on nerdy pop culture, for which she won the Video – Best Web Personality/Host award at the Webby Awards later that year.
In 2014, she wrote the survival horror video game "Daylight", developed by Zombie Studios, and the same year launched her own podcast entitled "Bizarre States", which is co-hosted by Andrew Bowser. The name of the podcast was later changed to "The Untold Hour".
Further Career and Recent Years
In 2015, Jessica Chobot took the roles of Samus Aran in the short sci-fi film "Metroid: The Sky Calls", written and directed by Sam Balcomb, and The Headmistress in the short adventure fantasy film "D&Diesel".
Between 2015 and 2018, she served as a judge and sideline reporter for the robotic combat game show "Battlebots", broadcast on ABC and Discovery Channel, and appeared in the comedy show "Team Nerdist". Concurrently, she continued to work on other projects, hosting the talk show "Mothership", and appearing in the comedy show "Nerdist Presents", both from 2017 to 2018.
After working for six years at Nerdist, in 2019 Jessica announced that she was leaving the company. In 2020, she worked as an investigator in the reality TV series "Expedition Unknown" on the Discovery Channel., and later that year she joined the cast of its spin-off, "Expedition X" (2020-2021), appearing as a paranormal researcher.
She also runs a fashion blog called Vogue Leader.
YouTube Channel
Apart from being a journalist and TV personality, Jessica Chobot became a YouTube vlogger. Her official channel called 'Chobot' was launched on 28 September 2019, while she became active in December. She has created different content for her channel – some of her most popular videos include "Better Than Comic Con? (Frank & Son Collectable Show Tour) 4K – Chobot", "Best Places To See in Little Tokyo – Downtown Los Angeles (4k) – Chobot", and "PS5 Reveal (PlayStation 5): The Future of Gaming from PlayStation – ChoHot Takes – CHOBOT", to name a few.
Appearance and Vital Statistics
Jessica Chobot has long light brown hair and blue eyes. She stands at a height of 5ft 6ins (1.68m), her weight is around 126lbs (57kgs), while her vital statistics are 30-24-33, bra size 36A, dress size 4 (US), and shoe size 8 (US).
Personal Life
Jessica Chobot has married twice – the identity of her first husband remains a mystery but it's known that his last name is Chobot, which she kept after divorce in 2006. She then went on to date famous TV personality Blair Herter and they became engaged on 21 August 2011. After less than a year, the couple exchanged their wedding vows at a ceremony held on 18 February 2012, and they welcomed their son Emerson Roland Herter on 6 March 2013.