• Joey Lauren Adams is a 53-year-old American actress, writer and director.
• She has a net worth of over $2 million.
• She is best known for her roles in "Chasing Amy" (1997), "United States Of Tara" (2010), and "Still The King" (2016-2017).
• She began her career in 1991, and has directed one film, "Come Early Morning" (2006).
• She is married to cinematographer and producer Brian Vilim and resides in Beverly Hills, California.
Who is Joey Lauren Adams?
Joey Lauren Adams was born on 9 January 1968 under the zodiac sign of Capricorn, in North Little Rock, Arkansas USA. She is a 53-year-old actress, writer and director, probably best recognized for landing the role of Alyssa Jones in the romantic comedy-drama film "Chasing Amy" (1997), playing Pammy in the Showtime comedy-drama series "United States Of Tara" (2010), and featuring as Debbie Lynn Cooke in the CMT sitcom "Still The King" (2016-2017).
How rich is she, as of now? Joey Lauren Adams Net Worth
As of mid-2021, Joey Lauren Adams's net worth is estimated at over $2 million, acquired through her successful involvement in the world of entertainment as a professional actress, writer and director, who has garnered over 70 television and film credits since she launched her career in the early 1990s.
Early Life, Parents, Nationality, Ethnicity, Educational Background
Joey Lauren Adams spent her early years in the Overbrook neighborhood of her hometown North Little Rock, where she was raised by her father who was a lumberyard owner, and her mother; her father's name remains a mystery, while her mother's name is Karen. Joey is the youngest of three children; she has a brother named Michael and a sister named Kelly. She holds American nationality and belongs to White Caucasian ethnic group. Regarding her education, Joey Lauren Adams attended North Little Rock Northeast High School, from which she matriculated in 1986.
Career Beginnings
Joey Lauren Adams started pursuing her professional acting career in 1991, when she made her debut TV appearance with the role of Mona Mullins in an episode of the Fox sitcom "Married… With Children", later reprising the role in its spin-offs "Top Of The Heap" in 1991 and "Vinnie & Bobby" in 1992.
She made her film debut in her first major role, as Simone in the 1993 coming-of-age comedy film "Dazed And Confused", alongside Matthew McConaughey and Ben Affleck. The film was both a critical and commercial success, and achieved the status of a cult film. Later that year, she shared the screen with James Caan and Halle Berry in the drama film "The Program", in which she played Louanne.
Two years later, Joey had the part of Gwen Turner in the buddy comedy film "Mallrats", written and directed by Kevin Smith. The two became romantically involved, and she was apparently an inspiration for his next film, "Chasing Amy". She was then cast as Darby in the short-lived ABC drama series "Second Noah", and Anita in the fantasy film "Michael" alongside John Travolta, both in 1996.
Rise to Stardom
Joey Lauren Adams gained enormous popularity in 1997, when she took the main role of Alyssa Jones, a lesbian who falls in love with a male comic artist portrayed by Ben Affleck, in the romantic comedy-drama film "Chasing Amy", for which she also wrote and performed the song "Alive".
She was praised for her performance in the film, which earned her both the Las Vegas Film Critics Society Award and Chicago Film Critics Award for Most Promising Actress, and  received a Golden Globe Award nomination for Best Actress-Motion Picture Musical or Comedy. She later reprised the role in other Smith films, "Jay And Silent Bob Strike Back" (2001), "Clerks: The Lost Scene" (2004), and "Jay And Silent Bob Reboot" (2019).
Thereafter, Joey took the role of Adam Sandler's love interest Layla Maloney in the 1999 comedy film "Big Daddy", alongside Jon Stewart and Rob Schneider.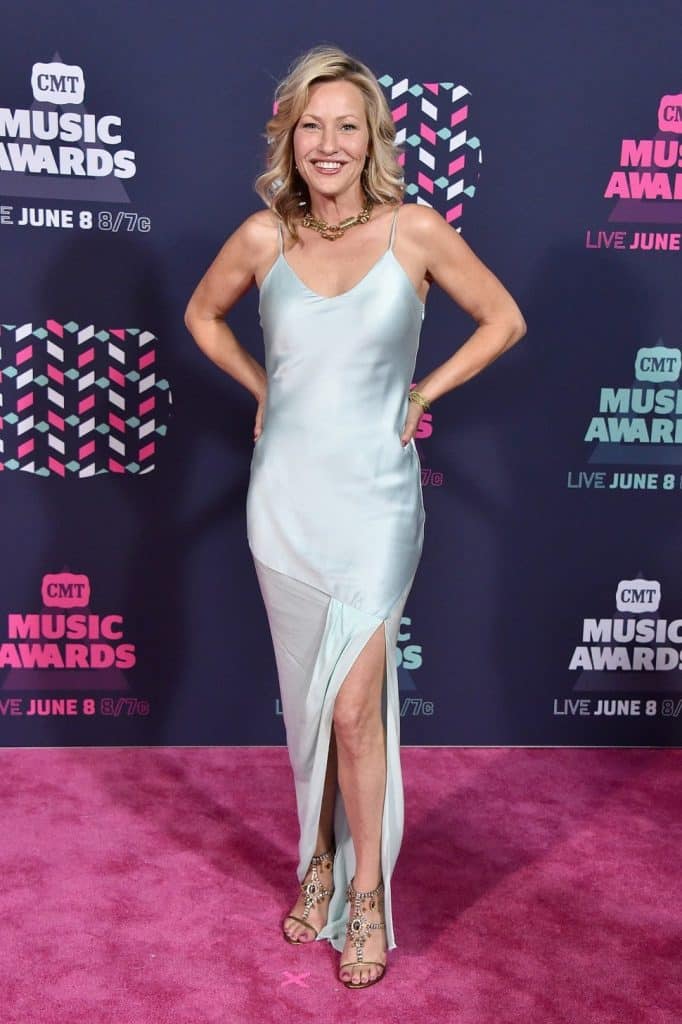 The film was one of the highest-grossing films of the year, with nearly $235 million grossed against the budget of $34 million, and earned Joey a Blockbuster Entertainment Award nomination for Favorite Supporting Actress – Comedy.
Continued Success
In 2001, Joey Lauren Adams lent her voice to a squirrel in the comedy film "Dr. Dolittle 2", a sequel to the 1998 film "Dr. Dolittle". The film was also a huge box office success, also starring Eddie Murphy and Kristen Wilson. She then played Hallie in the 2002 family film "Grand Champion", sharing the screen with George Strait and Emma Roberts, which was followed by her portrayals of Grace in the 2003 comedy-mystery film "The Big Empty", written and directed by Steve Anderson, and Addie in the 2006 romantic comedy film "The Break-Up", next to Vince Vaughn and Jennifer Aniston.
During the same year, she released her directing debut, "Come Early Morning", starring Jeffrey Donovan and Ashley Judd, before reverting to acting as Jenny Bell in the drama film "Trucker" (2008), and then featuring as Sirena Lane in the crime thriller film "Endure" (2010). Later that year, she took the recurring role of bartender Pammy in the Showtime comedy-drama series "United States Of Tara", co-produced by Steven Spielberg.
Further Work and Recent Years
At the beginning of the next decade, Joey continued to line up successes – she played Dr. Jane Sheppard in the 2011 drama film "Apart", portrayed Prudence in the 2012 comedy film "Art Machine", directed by Doug Karr, and featured as Jamie in the 2013 drama film "Blue Caprice", along with Tequan Richmond and Isaiah Washington.
She then had a supporting part as Jeniece Papagus in several episodes of the teen/family drama TV series "Switched At Birth" (2013-2014) that broadcast on ABC Family.
In 2014, she starred in such roles as Althea Plunkett in the family comedy-drama film "Valley Inn", and as Vicky in the horror-thriller film "Animal", next to Elizabeth Gillies and Keke Palmer. Two years later, she played Tonya in the thriller film "All The Birds Have Flown South", for which she was also an executive producer, and then joined the main cast of the CMT sitcom "Still The King", in which she portrayed Debbie Lynn Cooke until the series was canceled in 2017 after two seasons. Most recently, it's announced that she will feature as Deirdra in the upcoming comedy film "Tankhouse", which is currently under post-production.
Appearance and Vital Statistics
Joey Lauren Adams has long blonde-dyed hair and blue eyes. She stands at a height of 5ft 4ins (1.63m), her weight is around 123lbs (56kgs), while her vital statistics are 32-23-34, bra size 32B, dress size 5 (US), and shoe size 7 (US).
Personal Life
Joey Lauren Adams once revealed that she was bisexual, but later denied it, saying that it was just a rumor. She was romantically linked to actor Kevin Smith, but is now married to Brian Vilim. He's a cinematographer and producer, known for his work on "Tainted Rose", "Opus Of An Angel", and "Escape: Puzzle Of Fear". The couple tied the knot on 7 June 2014; they don't have children. Their current residence is in Beverly Hills, California.