Who is Linda Fiorentino?
She has 30 acting credits to her name, but it was her portrayal of Bridget Gregory in the 1994 romantic crime-drama "The Last Seduction" that catapulted Linda Fiorentino's career to stardom, earning her a nomination for the British Academy of Film and Television Arts (BAFTA) Award for Best Actress.
Many of her fans still wonder why she stopped acting, and if you are one of them, let us tell you everything you need to know about her life, career, and what appears to be the reason for her absence from the entertainment industry.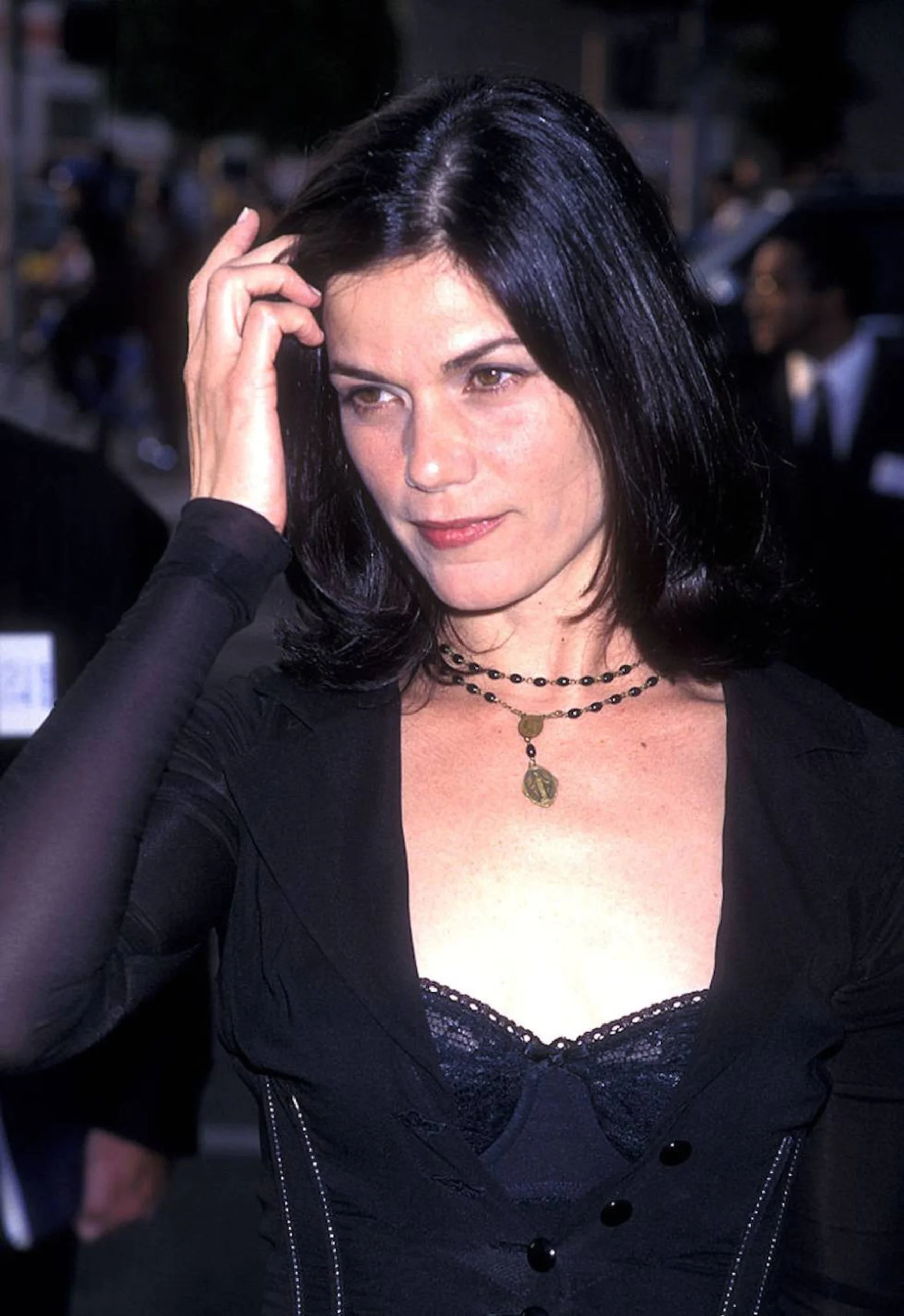 Early life, family, and education
Born Clorinda Fiorentino under the zodiac sign of Pisces on 9 March 1958, Linda will soon celebrate her 65th birthday (as of 2023). She is a Philadelphia, Pennsylvania USA native, so holds American nationality, coming from a family of Italian-American descent. Nothing is known about her parents, but according to sources, she is one of seven or eight children.
The family later moved to Turnersville, South Jersey, where Linda attended Washington Township High School, and upon matriculating in 1976, she enrolled at Rosemont College, from which she graduated with a Bachelor's degree in Political Science in 1980.
Linda discovered her passion for acting while attending college, and began performing in plays. Following her graduation, she relocated to New York City, and studied acting at the Circle in the Square Theater School, while also working as a bartender at the Kamikaze nightclub, where the famous actor, Bruce Willis also worked.
Acting career
Linda made her acting debut portraying Carla in the 1985 sports drama "Vision Quest", starring opposite Matthew Modine. Later that year, she was seen as Sasha in "Gotcha!", then as Kiki in "After Hours, and also that year Linda made her first and it seems only television series appearance as Betsy Van Kennon in an episode of "Alfred Hitchcock Presents".
In the following year, she had an uncredited role as a Spanish Maid in "The Whoopee Boys", followed by her role as Rachael Stone in "The Moderns" in 1988, starring opposite Keith Carradine in this comedy-drama about a struggling artist, his ex-wife, and her powerful new husband; the movie had seven award nominations and won two. Later that year, Linda was seen as Kay in "Wildfire" opposite Steven Bauer, but this drama didn't achieve much success.
Linda Fiorentino in THE LAST SEDUCTION.

That's it.

That's the tweet. pic.twitter.com/4lBSjy3R2v

— Mike LeChevallier (@skeletalknight) August 31, 2021
Next, Linda made her television movie debut as Lucy in the 1989 drama "The Neon Empire". Two years later, she returned to the big screen starring in the movies "Queens Logic" and "Shout". In 1992, she was cast to play Helen in the TV movie "Strangers", followed by her role as Alma in "Chain of Desire", which was nominated for the Film Independent Spirit Award for Best Cinematography.
In the following year, Linda was seen in "Beyond the Law" and "Acting on Impulse", before she played her most notable and most-awarded role in "The Last Seduction". The plot revolved around a femme fatale who steals money from her husband, a drug lord, and runs away to a distant small town, where she meets a man who is ideal for her next scheme. Linda starred opposite Peter Berg and Bill Pullman, and the movie had 19 award nominations, including Linda's BAFTA nomination, and won nine, some of which are the Film Independent Spirit Award for Best Female Lead, Empire Award, UK- Best Actress, and London Critics Circle Film Award for Actress of the Year, among others.
In the following year, Linda was seen in "Bodily Harm", "Jade", and "Charlie's Ghost Story", followed by her role as Martha Briggs in the 1996 science-fiction mystery-drama "Unforgettable", also starring Ray Liotta and Peter Coyote, which won the Cognac Festival du Film Policier Audience Award.
Another notable role for Linda came in 1997, when she was cast to play Laurel in the Oscar-awarded adventure comedy "Men in Black", also starring Tommy Lee Jones and Will Smith. The movie had 39 award nominations and won 22, including the Oscar for Best Make-Up. Linda was nominated for the Satellite Award for Best Actress in a Supporting Role in a Motion Picture, Comedy or Musical, and the Blockbuster Entertainment Award for Favorite Supporting Actress – Sci-Fi.
Linda Fiorentino, nata Clorinda Fiorentino(Filadelfia, 9 marzo 1958), è un'attrice statunitense.Linda rappresenta…

Posted by CelluloidE on Tuesday, March 9, 2021
Next, she starred in "Body Count" (1998), followed by her role as Bethany in "Dogma" in 1999, starring opposite Ben Affleck and Matt Damon in this adventure comedy-drama written and directed by Kevin Smith. It told the story of an abortion clinic worker with a special heritage, who was determined to save the human race. The movie had eight award nominations and was well-rated by the audience.
2000 saw Linda in "Ordinary Decent Criminal", "What Planet Are You From", and "Where the Money Is". Two years later, she was cast to play Liberty Wallace in the action drama "Liberty Stands Still", also starring Wesley Snipes.
Linda's most recent, perhaps last role, was her portrayal of Lydia in the 2009 comedy-drama "Once More with Feeling", which followed the story of a man who has a midlife crisis, and decides to pursue his dream of becoming a singer. The stars of the movie besides Linda were Chazz Palminteri and Drea de Matteo, and although it had no nominations, the audience rated it as a 'feel-good, fun drama'.
Love life and relationships
Linda has been the subject of various rumors and controversies concerning her love life, and was romantically linked to numerous men from the entertainment industry. It's known that she was married to John Byrum, an actor whom she met while they were working together on the movie "The War at Home" which hasn't been finished. The two married on 23 June 1992, but divorced a year later; they didn't have children.
Linda dated former Federal Bureau of Investigation (FBI) agent, Mark T. Rossini, and was also in a relationship with Anthony Pellicano, a private investigator from Los Angeles, California, who served 30 months in federal prison for illegal possession of firearms, grenades and explosives.
As of January 2022, there is no information about her love life.
What happened to her? What is she doing today?
Kevin Smith, the director of the film "Dogma", has spoken about working with Linda, claiming that she was difficult to work with. Many of her fans assumed that this was the reason Linda stopped landing lead roles in blockbuster films, citing Kevin Smith as ruining her reputation.
On the other hand, many people believe that Harvey Weinstein was the true reason for her absence. Linda allegedly refused to have sex with the former head of Miramax studio, who is now a convicted sex offender. According to rumors, he black-labeled her, and Linda was powerless to stop him because he was one of the most powerful filmmakers.
Linda herself hasn't spoken about why she stopped acting, and it appears that this will remain a mystery as there is no information about where she is now or what she is doing.
How rich Linda Fiorentino is?
Linda was a rising star in the late 1980s and early 1990s, appearing in a number of successful films. Linda has made a good living for herself thanks to her talent and, some would argue, her good looks.
According to sources, as of early 2023, her net worth has been estimated at over $3 million.