• Mary Jo Catlett is an American actress and voice actor best known for voicing Mrs Puff in SpongeBob SquarePants.
• She received praise from the critics for her performance and was nominated for Best Featured Actress in a Musical at the Ovation Awards.
• Mary has done scores for numerous commercials during her career and has done charity work for various causes.
• Mary is 82 years old and her net worth is estimated at more than $84 million.
• She loves watching comedy classics such as Airplane, Ferris Bueller's Day Off and Monty Python and the Holy Grail.
Who is Mary Jo Catlett?
Mary Jo Catlett was born in Denver, Colorado USA, on 2 September 1938 – her zodiac sign is Virgo, and she holds American nationality. She's an actress, perhaps known best for voicing Mrs Puff in the animated series "SpongeBob SquarePants".
Early life and education
Mary was born into a Catholic family – her father was Robert J. Catlett, and her mother Cornelia M. Catlett. She has a younger sister named Patricia Marie, who is a nun in the Dominican Order.
In 1960, she graduated from Loretto Heights College in Denver, with a degree in theatre.
Theatre roles
During her time in college, Mary started performing in a variety of plays, and even directed the local production of "Pirates of Penzance". In the 1960's and 1970's, she performed in a number of Broadway and Off-Broadway productions, and soon became known as a skilled character actress, who often played humorous roles.
Mary made her Broadway debut in the 1964 production of "Hello, Dolly!", based on the 1938 farce by Thornton Wilder. The play actually premiered in November 1963 in Detroit, and moved to Broadway in the following year. It won 10 Tony Awards, and has since become one of the most enduring theatre hits, with six revivals and multiple international productions. In the following years, Mary Jo had roles in other Broadway plays, such as "Canterbury Tales", "Different Times" and "Lysistrata".
Mary originated the role of Mrs Tiffany in "Fashion: or, Life in New York" in 1974. She received praise from the critics for her performance, and much later reprised her role in the 1994 revival of the play.
Also in 1994, she played the role of Madame de la Grande Bouche in the Broadway adaptation of "Beauty and the Beast", and for her performance was nominated for Best Featured Actress in a Musical at the Ovation Awards.
More recently, in 2011 she played the role of Rosie, in the Los Angeles production of "The Wedding Singer".
Roles in TV series
Mary made her TV series debut in 1975, when she appeared in an episode of "The Bob Newhart Show", a comedy series about the professional and private life of a psychologist and his patients. In the same year, she also made appearances in the historical drama "The Waltons", and in the action crime drama "Kojak". In the following year, she appeared as a nurse in three episodes of the popular sitcom "M*A*S*H".
Mary was the main cast member of the NBC sitcom "Diff'rent Strokes", between 1982 and 1989. The series was created by Jeff Harris and Bernie Kukoff, and starred Conrad Bain, Gary Coleman and Todd Bridges. At the same time, she had various voiceover roles, in a couple of episodes of the animated children's series "The Smurfs", and between 1989 and 1990, she starred as Mary Finnegan, in the long-running soap opera "General Hospital".
Mary has been voicing the character Mrs Puff in "SpongeBob SquarePants" since the series originated in 1999. She is one of the nine main cast members, and has performed in every season of the show, as well as in subsequent "SpongeBob" movies and various video games. "SpongeBob SquarePants" was created for Nickelodeon by the marine biologist and animator Stephen Hillenburg; he created the character of Mrs Puff inspired by Mary, and specifically sought her out to play the role. She accepted, and has been a regular cast member since then.
In 2004 and 2005, Mary guest-starred as Mrs Applebaum, in four episodes of the Disney Channel comedy "That's So Raven". In the following years, she had both live and voiceover roles, in series such as "Kim Possible", "American Dad!" and "Glee".
Mary reprised her role as Mrs Puff in the 2021 "SpongeBob" spin-off series, entitled "Kamp Koral: SpongeBob's Under Years". As of 2017, voicing Mrs. Puff has been Mary's only regular TV role. She has revealed in an interview that she is 'basically retired', and doesn't plan on taking up any new acting gigs.
Roles in movies
Mary made her film debut in the 1979 sports drama "The Champ", directed by Franco Zeffirelli, and which starred Jon Voight, Faye Dunaway and Ricky Schroder. In 1982, she played the role of Mrs Brinker in the comedy "The Beach Girls", and in the same year appeared in two other comedies: "The Best Little Whorehouse in Texas" and "O'Hara's Wife".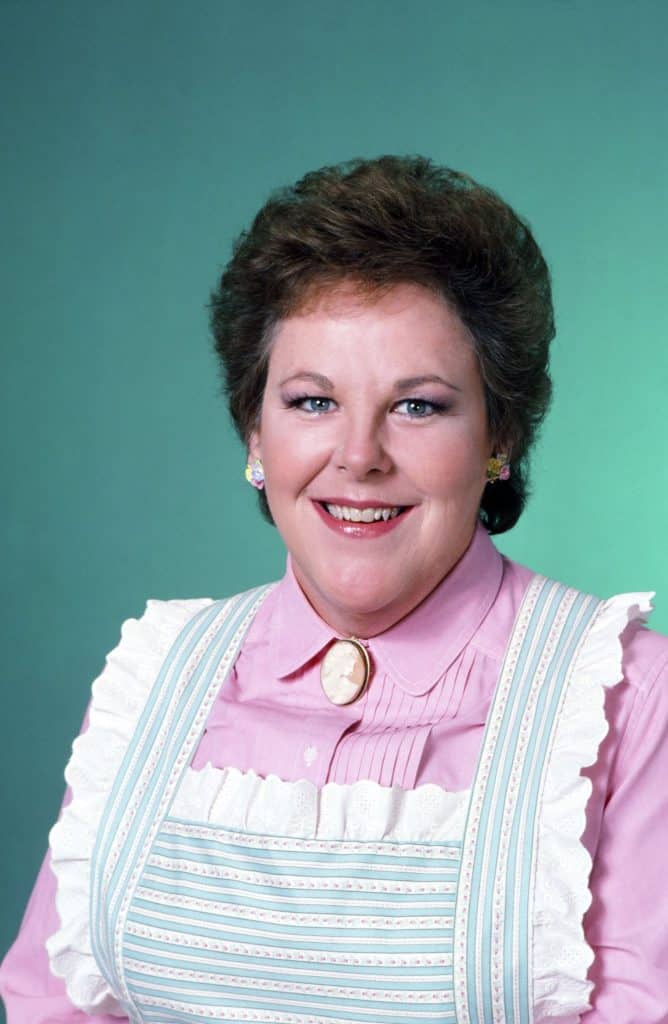 After a long break from appearing in movies, Mary played the role of Rosemary Ackerman, in the 1994 crime comedy "Serial Mom", following a mother who goes to extreme lengths to keep her kids happy. Despite receiving mostly positive reviews from the critics, the film grossed only $8 million at the box office, against its $13 million budget, however, today it's widely regarded as a cult classic.
In 2006, Mary appeared alongside Rob Schneider and David Spade, in the sports comedy "The Benchwarmers". Three years later, she had one of her rare non-comedic roles in the drama "Surprise, Surprise", centered on a closeted gay TV star and his disabled boyfriend.
Awards and accolades
In 1976, Mary received the Los Angeles Drama Critics Circle Award for her role in "Come Back, Little Sheba", and won the same award again four year later, for her performance in "Philadelphia, Here I Come!"
In 1990, she was nominated for a Daytime Emmy Award for Outstanding Actress in a Drama Series, for her role in "General Hospital". In 2001, she received an Annie Award nomination for her performance as Mrs Puff in "SpongeBob SquarePants".
Love life and relationships
Mary is a very private person, and not a lot is known about her love life. She doesn't have children, and it appears that she hasn't been married, although she's been rumored to have previously been in a long-term relationship with the "Murder, She Wrote" star, Gene Nelson.
What happened to her eye?
In recent years, many of Mary's fans have noticed that her appearance has slightly changed, as her left eye appears to be more closed than the right eye. She hasn't talked about the cause of the injury, but it's rumored that it was caused by the stroke she suffered a few years ago, which has also damaged her sight.
Hobbies and interesting facts
Mary has done scores for numerous commercials during her career. She originated the popular catchphrase 'The roaches check in, but they don't check out' in a TV advertisement she did for Black Flag.
Her previous acting roles have been referenced several times in "SpongeBob" – in one episode, SpongeBob exclaims "Hello, Dolly!", which references the Broadway musical Mary starred in.
She has done a lot of charity work, and has performed at fund raisers for various causes, most notably for AIDS and Broadway-oriented "Help Is on the Way" organizations.
Mary loves watching movies in her spare time, with some of her favorites being comedy classics, such as "Airplane!", "Ferris Bueller's Day Off" and, "Monty Python and the Holy Grail".
Appearance, age and net worth
Mary Jo Catlett is 82 years old. She has short brown hair and blue eyes, is 5ft 10ins (1.78m) tall, and weighs around 165lbs (75kgs).
As of August 2021, her net worth is estimated at more than $84 million.