Discovery Channel's "Alaskan Bush People" was one of the most-watched reality shows on television, as it followed the lives of the unusual Brown family, who chose to live off-the-grid in Alaska. It premiered in May 2014 and millions of people tuned in season after season. Matt Brown, the first-born son of Amora "Ami" Branson Brown and the late Billy Bryan Brown, was not seen in the show after its eighth season, which was said to be due to his substance abuse and rape allegations.
The Brown Family
Matthew Jeremiah Brown was born on 7 September 1982, in Fort Worth, Texas USA, and grew up with his four brothers (Bam Bam, Bear, Gabe, and Noah) and two sisters (Snowbird and Rainy) in Southern Alaska in a home they called Browntown. It was said that their place was in a relatively remote area, with the nearest town a 20-minute boat ride away.
His parents both hailed from North Texas – his father married 15-year-old Ami, who was more than 10 years his junior, in 1979. They lived in Fort Worth and had a small plumbing company, but Billy came home from work one day and said to Ami, 'I don't know if I can do a 9-to-5 the rest of my life.' Ami was on board with this, so they left and traveled for a while looking for a place where they could settle. Eventually, they sold his truck and tools to buy tickets on a ship headed to Alaska, with Matt and Bam Bam in tow.
They spent their first winter in a trapper's shack on an island in the Alaska Panhandle, effectively stranded there for about a year and a half. By the time a skipper came and rescued them or offered them a ride to town, they were already sold on the idea of raising their family in the Alaskan wilderness. Billy said, 'The Good Lord just made us slow down.
After we realized we weren't going to die, we fell in love with everything.' Amy said that it was their 'first taste of the wonder of freedom, and the true value of family.'
The Brown family has since grown, but stayed in the bush and lived off the land. It was said that they had no running water or electricity, and basically didn't have the modern comforts of an urban home. They were so isolated that months would pass before they would have any contact with the outside world, and it was said that they developed their own accent ,because of this, and began referring to themselves as a 'wolf pack.' They initially lived together in a one-room cabin that they built, then later the girls stayed with their parents in a two-story house while Matt and his brothers had separate quarters.
"Alaskan Bush People"
According to some reports, Billy's memoir, "One Wave at a Time," was published in 2007. After a book-signing tour, the family was supposed to be featured in a TV documentary in which they would 'once again venture into the bush to re-create the journey described in the book', and was set to air in 2009. It was said that they stayed at the Icy Strait Lodge in Hoonah, Alaska, for the duration of the filming, and would just ride a boat daily to get to the film site, which was allegedly leased by the Discovery Channel. The locals were said to have been hired to build the cabin that the Browns would be 'living in.' When "Alaskan Bush People" started airing in 2014, viewers were persuaded to believe that everything was normal reality.
The family's residency in Alaska was questioned, and they got into trouble with the law for lying about it.
#DiscoveryChannel will present a special episode of #AlaskanBushPeople to honor the life and legacy of star #BillyBrown, Sunday, February 28 at 8:00 PM. pic.twitter.com/tV5KzeC6PZ

— HOTCHKA (@Hotchka) February 27, 2021
Matthew as well as his father and brothers were fined for false statements on the resident fishing and hunting licenses that they bought. The Browns were also charged with '60 counts of first-degree unsworn falsification and first- and second-degree theft after an out-of-state fraud', as they allegedly lied on their applications for the Alaska Permanent Fund Dividend to receive annual oil revenue checks.
When Ami was diagnosed with advanced lung cancer in 2017, the family left Alaska to give her the best medical treatment possible, and it was said that they stayed in a $2.7 million-mansion in Beverly Hills, California during that time. Later, they settled on a 400-acre property in Washington State, but continued to live in the wilderness as filming resumed for the latter seasons of the series.
Despite the controversies surrounding the show, "Alaskan Bush People" gained a huge following, most of whom weren't bothered by the idea that it might be scripted, or that it was a docudrama.
The series ran for 12 seasons, with the last episode aired in October 2020. With the death of the patriarch in February 2021 at the age of 68, many fans were devastated, and it also left them wondering if it would mean the show would be canceled.
Matt's DUI, alcoholism, and rape allegations
Of all the siblings, it seemed that Matt was the most controversial and troublesome; even before the show premiered, he was arrested for driving under the influence. In August 2013, Matt was drinking at a bar in Juneau, Alaska, and hooked up with a girl. After having sex, he borrowed her car to buy chips from Walmart; according to a Walmart employee, Matt hit a motorcycle that was parked, causing damage, but then left. An officer was dispatched to the scene while another had to chase him down. When he was asked why he was acting weird, he said that he had Attention Deficit Disorder.
He also said that he was new to the area, as it had only been three weeks since he arrived. He failed all sobriety tests and was arrested – his father posted a $250 bail. In February 2014, he was 'sentenced to three days in jail and eighteen months' probation.'
In 2016, Matt went to rehab for alcohol abuse. It was said that after their boat broke down, he began hanging out with some people in Juneau, and drank with them. He said that he had no problems handling life in the city, but what started as light drinking soon became a habit. His family abstained from alcoholic beverages, so he felt shame that he was so weak that he couldn't. What made things worse was that he kept it from them – they don't keep secrets from one another, so this felt like a betrayal. Although Matt had never reached the point that he blacked out, he said, 'I could see myself spiraling…I was more withdrawn. I was slower.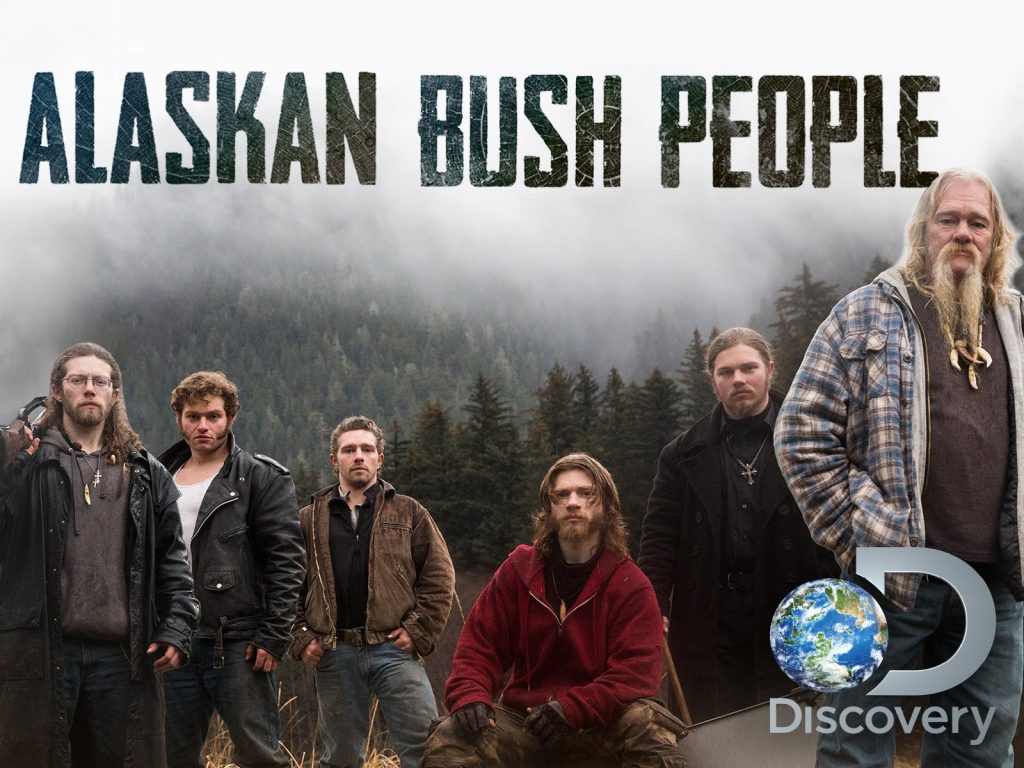 Things didn't excite me the way they used to.' He made a decision to enter a rehab facility so he could kick this habit, but before he could do that, he had to come clean with his family about his drinking problem, and it took him some time to work up the courage to tell them. Fortunately, they gave him the support that he needed.
In 2018, Matt returned to the rehab center for treatment of his alcoholism, firstly as an inpatient and then as an outpatient at the Betty Ford Center. There had been conflicting reports about this, as some said that he was there for six months, while others that he left the facility after 30 days, despite his parents' insistence that he stay for 90 days. He left for Palm Desert, and was 'missing in action' for weeks, not even spending Christmas with the family. Reportedly, he only returned when his parents threatened to fire him from the show. In his Instagram post in July 2020, he shared a photo of his sobriety coin, saying that he'd been sober for two years.
In 2020, two women came out and accused Matt of raping them in a house in Canoga Park while he was drunk; it happened before he entered the rehab facility. On 8 July 2018, 35-year-old Jessica Jurges, the Brown family's personal assistant, and 37-year-old Matt were in the swimming pool when he allegedly ripped off her bathing suit and forced himself on her. She tried to fight him off but said, 'I'm terrified of water. I can barely swim. So I do everything I can do to stay out of water.' She said that it seemed to go on for two and a half hours before Shelly Dawn, Matt's manager, pulled him off her and out of the pool and even reprimanded him over what he did. It was said that he cried and apologized. Prior to the incident, Jessica revealed that she was drinking Hennessy while Matt had vodka before the latter convinced her to get in the pool. She later told Gabe and Bear what happened via text messages, and they were said to be very angry at Matt.
Three days later, the 54-year-old Shelly was allegedly raped by Matt. She claimed that having had hip replacement surgery caused her hips and legs to become weak so she couldn't stop him. She said, 'He was out-of-his-mind drunk. After it happened, he told me that I raped him — that's how drunk he was.' He also told the Lyft driver who came to get her that he was raped. She called Jessica later that night and told her about it. Some parts of their stories were confusing, such as the time they said they went back to the house to drop off Matt's phone, ID, and cards, which he left with them after the alleged crime had been committed. Despite being scared, they looked for him around the house and even filmed it, and then left when they realized he wasn't there. Jessica said she didn't disclose to the police some of the things Matt said to her at that time, because she's 'just a nice person' who loves his family and didn't want him to get into trouble.
The two women reported the alleged crimes to the Los Angeles Police Department's Topanga Division and an investigation ensued. It was later handed down to the Los Angeles County District Attorney's office, but the DA decided not to prosecute. It was said that the Discovery Channel was made aware of these allegations, and they issued a statement regarding the matter: 'Due to the nature of the accusations, we felt that all cooperation would be most appropriately handled by law enforcement.' Matt and his family couldn't be reached for comment.
According to The Sun, the women were not paid for the interviews as they went public with their accusations.
Matt's revelations about the show and his family
On his Instagram post in April 2021, Matt divulged secrets that he had been keeping for the longest time, over a campfire.
He said, 'I'm cold and I don't have any money and I hardly have anything to eat,' and there were things he needed to get off his chest so he could sleep. Admittedly, his thoughts were a bit scattered, and the timeline was a somewhat confusing, but he disclosed things about his family and the show in a nine-minute video clip; he also said he's willing to answer questions.
While he was in Betty Ford, he learned that lying about his life to the public has a detrimental effect on him. He said, 'I loved filming the show, but I didn't like lying about the way I live and the way things are in life.' One time, he wanted to quit but had no money and nowhere else to go so he stayed. His dad controlled everything, and all money they made from the series went to him.
He revealed that the production company 'took the beginning part of his dad's book', and pitched it to the network.
When they started to film for the show, they were made to act as if that was how they lived, but contrary to living in candlelight, they had a generator that they would take wherever they went; they even had a collection of movies that they watched. If he were to be believed, one could only guess what else they lied about and how much of the whole series was scripted.
Matt said his parents hired private detectives to follow him around, and even installed spyware in his phone so they could keep track of his activities, which drove him crazy. He resorted to threats to make them stop, but they just used it against him, saying that he'd lost his mind. He yelled and screamed at them 'because no one listened to him compassionately', and it was what his dad did in the past anyway – yelled and screamed at them. Matt broke into his dad's hotel room to get documents and into his laptop and so he would have proof, and so learned the names of the detectives.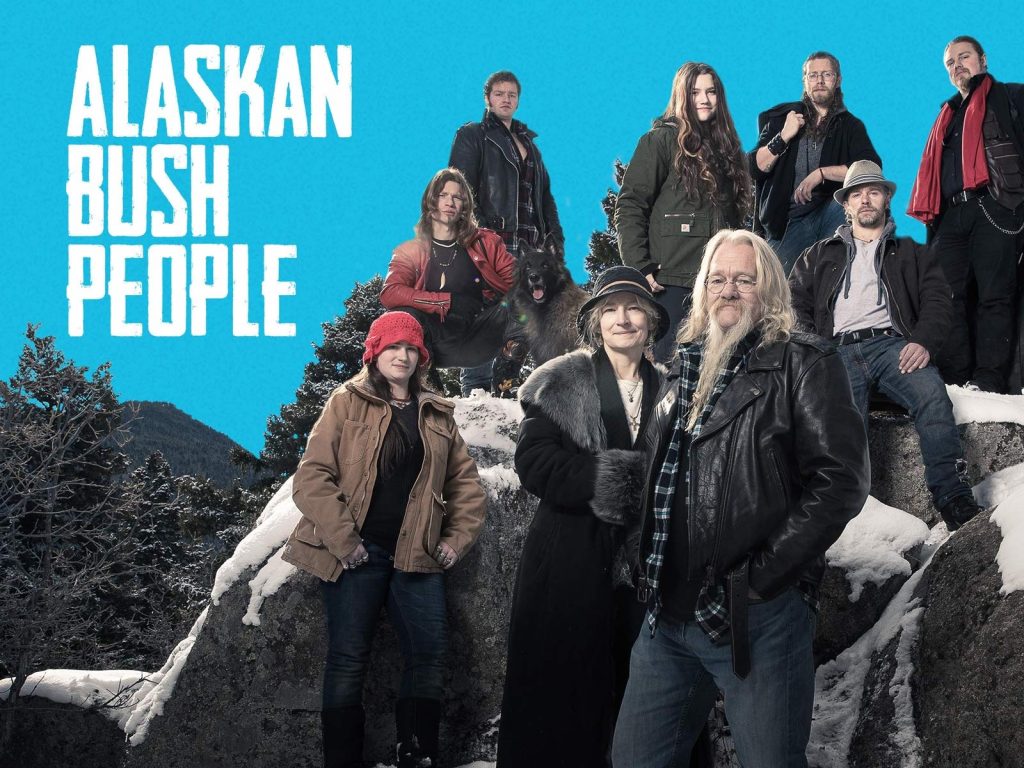 He also had a lot of things to say about the production company. He accused them of supplying his parents cocaine to give to him, which caused him to start acting weirdly. A guy in the company who was part of security was said to be a bully, who lied about him to his family, and he asked a friend in the production to get him to stop, or he would file a restraining order against him, but he was made to feel like he's the one who's making it all up. He also felt that one of his brothers was 'being pushed to the edge of his sanity' by the production, as they did to him, but no one cared.
He tried to reconnect with his mom and fix things, but it didn't go well, as his sisters looked at him in disgust when they saw him.
#AlaskanBushPeople Renewed For Season 9! https://t.co/hbXSA171h7 pic.twitter.com/Og1uB2ETQu

— tvreneworcancel (@tvreneworcancel) February 12, 2019
His mom asked him to sign some papers to turn the company over to her, and he discovered that they allegedly stole $360,000 from him, but she still wouldn't give him a hundred dollars for food. He believed that they intentionally didn't help him because they wanted to keep him under their thumb.
The production and his family have yet to release their statements regarding his allegations.
Matt also opened up about meeting a married woman with two kids after his stint at Betty Ford, and they fell in love. He knew it was wrong, but they lived together for three years. However, when the woman relapsed and they argued, he left.
Fans are kept abreast of what's happening with Matt through his Instagram posts and stories. In April 2021, he said that he found work at a friend's orchard. After all that happened and all that he revealed, he has been taking one day at a time, and spreading positivity to his followers. He's shared his home, his new life, his day-to-day activities, and all that he's learned to inspire others.