• Miranda May is an American actress known for the TV series "Bunk'd" (2015-2021) and "Liv and Maddie: Cali Style" (2015)
• She was homeschooled and started her acting career at the age of 8
• She is also a writer and director, having directed the "Breaking Barb" episode of "Bunk'd" in 2020 and writing the 2021 episode "Raucous Science"
• She has been open about her weight loss journey and is an avid animal lover and fashionista
• In her free time, she enjoys stand-up comedy and spending time with friends
Who is Miranda May?
Miranda May is an American actress, who is best known to the world as Lou Hockhauser in the TV series "Bunk'd" (2015-2021), but also as Lacey in the TV series "Liv and Maddie: Cali Style" (2015), in addition to a number of other roles that she's secured in her young career.
Miranda May Biography: Age, Childhood, and Education
Miranda Elizabeth May was born on 6 April 1996 under the Aries zodiac sign, in Bowling Green, Ohio USA, the youngest of four children born to JoAnn and Bill May.
She spent her early childhood in her hometown, however, as she was leaning towards a career in performance arts, the family moved to Los Angeles, California when she was eight years old, feeling there would be plenty more opportunities for the young talent to explore her possibilities. As her career started quite early, she was homeschooled from her early years, and never attended a regular school.
Career Beginnings
Miranda began displaying her passion from an early age, including skill for comedy and acting on the whole.
At the tender age of eight, she made her debut by appearing in several TV commercials. Two years later after the family moved to Los Angeles, she made her acting debut in the romantic comedy film "The Heartbreak Kid", in the minor role of a Tourist Daughter. She booked another minor role in the TV series "Tim and Eric Awesome, Show, Great Job!" in 2008, and the same yea, she was Molly in the popular medical drama series "ER".
The following year, Miranda portrayed the 13-year-old Dena in the TV romantic mystery-comedy series "Samantha Who?", with Christina Applegate, Kevin Dunn and Jennifer Esposito in the lead roles.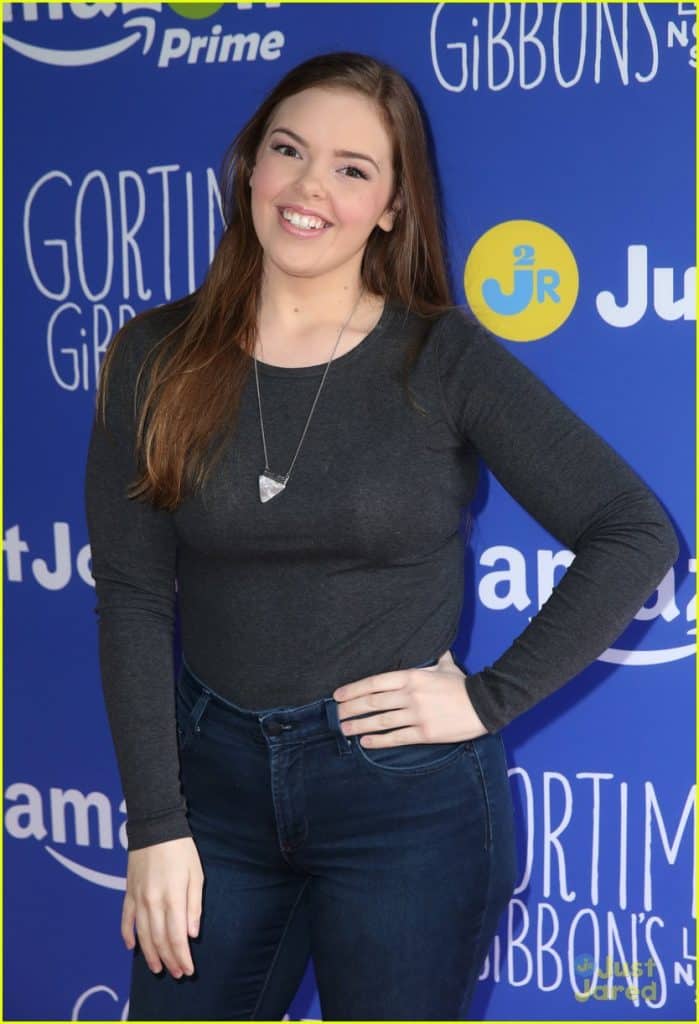 Miranda then struggled a bit for a few years to obtain a new role, but in 2013 she featured in a couple of short films, including "Dog Gone Missing" and "Scream".
Rise to Prominence
In 2015, Miranda came back stronger than ever as she joined the Disney Channel Network, and made her debut on Disney with the role of Spacey Lacey, a loveable teenager in the TV series "Liv and Maddie". She appeared in only four episodes, but it was enough for fans to fall in love with Miranda, and as a result, she was given her own show.
Miranda was cast in the role of Lou Hockhauser in the TV comedy series "Bunk'd", and has starred in all 110 episodes so far of the award-winning series, the only one to appear in all episodes. Thanks to the success of the series, Miranda won the Young Entertainer Award in the category for Best Young Ensemble – Television Series, sharing the award with her co-stars, Karan Brar, Skai Jackson and Peyton List.
Concurrently she's guest-starred as Lou in other Disney's shows and series, including "Disney Monstober", and "Raven's Home", while in 2019 she appeared as Mrs. Polapomus in the TV series "Just Roll with It".
Writer and Director
Miranda loves working behind the camera as well, and in 2020, she made her debut as a director, of the "Breaking Barb" episode of "Bunk'd", and showcased her skills as a director once again on "Bunk'd", this time on the episode "Crushin' It" in 2021. She also wrote the 2021 episode entitled "Raucous Science".
Personal Life, Boyfriend, Dating, Single?
When it comes to her personal life, Miranda hasn't been talkative about her personal endeavors, and there's no information about her current love life. However, in 2017 she was known to be in a relationship, but didn't reveal the name of her boyfriend, and they've since broken up.
Net Worth
As of mid- 2021, Miranda May's net worth has been estimated to be around $1 million, earned through her successful career as an actress, during which she has already appeared in over 10 film and TV titles, all of which have added to her wealth.
Appearance and Vital Statistics
This prominent actress has dark brown hair and hazel eyes. She stands at a height of 5ft 5ins (1.65m), weighs approximately 127lbs (58kgs) with vital statistics of 35-28-36, bra size 32B.
Weight Loss
When she was cast in the role of Lou, Miranda was a chubby teenager.
She talked about her weight, stating that she wasn't quite a confident person when she launched her career due to a few extra pounds. However, after a couple of years of working out and eating healthily, Miranda lost the excessive pounds, and as a result, boosted her confidence.
Hobbies, Interests, Trivia
A hectic schedule as an actress doesn't stop her focusing on other things that interest her. She is known for her charity work, and alongside her older sister Stephanie, she visits hospitals and works with several organizations that help the youth in need.
She is also into stand-up comedy, and adding to her work as an actress, she's performed in several stand-up comedy clubs, including Bea Improv, Harrah's Hotel, and others.
Miranda has stated Lucille Ball as one of her greatest inspirations and a role model, taking Lucille's steps to stardom.
She is also a fashionista, and hopes to launch her own clothing line in the future.
Miranda loves spending free time with her friends, and her Instagram account is full of pictures of adventures with her friends. She is an avid animal lover too, and has a pet dog named Bentley.
A fitness freak, she has used her popularity and influence to spread the word about how important it is to maintain a healthy diet, and be active daily.