Who is Michelle Meyrink?
Michelle Meyrink was born in Vancouver, British Columbia, Canada, on 1 September 1962 – her zodiac sign is Virgo and she holds Canadian nationality. She is an actress who might still be known best for her portrayal of Jordan Cochran in the 1985 romantic science fiction comedy movie "Real Genius", written by Neal Israel, directed by Martha Coolidge and which starred Michelle, Val Kilmer and Gabriel Jarret.
The film follows several students who are geniuses and are developing a powerful laser for a college project, however, after they learn about their professor's plans to give their laser to the military, they decide not to let it happen – it won two awards and was nominated for two others.
Childhood and education
Michelle is quite secretive when it comes to her personal matters, and hasn't shared any details concerning any siblings and her parents, however, it is widely believed that both her parents were wealthy.
Michelle became interested in acting while attending high school, and appeared in nearly all the plays performed at the school.
She was also physically active but mostly to stay fit and be ready to launch her acting career. Upon matriculating in 1980, Michelle worked various jobs to financially support herself, while attending auditions and trying to launch her acting career.
Career as an actress
She made her debut film appearance in the 1983 crime drama "The Outsiders", directed by Francis Ford Coppola and which starred C. Thomas Howell, Matt Dillon and Ralph Macchio – it follows a rivalry between two gangs, the Socs and the Greasers, which becomes even worse after a member of a gang is killed by a member of the other.
The movie was very popular and won an award, while it was nominated for four others.
In the same year, Michelle played Suzi Brent in the romantic comedy film "Valley Girl", written by Andrew Lane, directed by Martha Coolidge and which starred Nicolas Cage, Deborah Foreman and Elizabeth Daily – the movie is about a girl from the valley and a punk Randy who fall in love and try to stay together even though they are completely different. In 1984, Michelle appeared as Judy in the comedy film "Revenge of the Nerds", which starred Robert Carradine and Anthony Edwards, and is about a group of bullied students at Adams College who decide to face their bullies and have their revenge.
In the same year, she played Leslie Hindenberg in the romantic comedy "Joy of Sex", which is about a girl who, believing she will only live for a couple more weeks, decides to lose her virginity – the movie received poor reviews.
Michelle went on to make her debut TV series appearance playing Jane in the episode "Don't Kiss Me, I'm Only the Messenger" of the family comedy "Family Ties", which was quite popular in the US and Canada having won 23 awards including a Golden Globe, while it was nominated for 43 other awards. It was created by Gary David Goldberg, starred Michael J. Fox, Michael Gross and Meredith Baxter, and follows Steven and Elyse Keaton as they are raising their four children.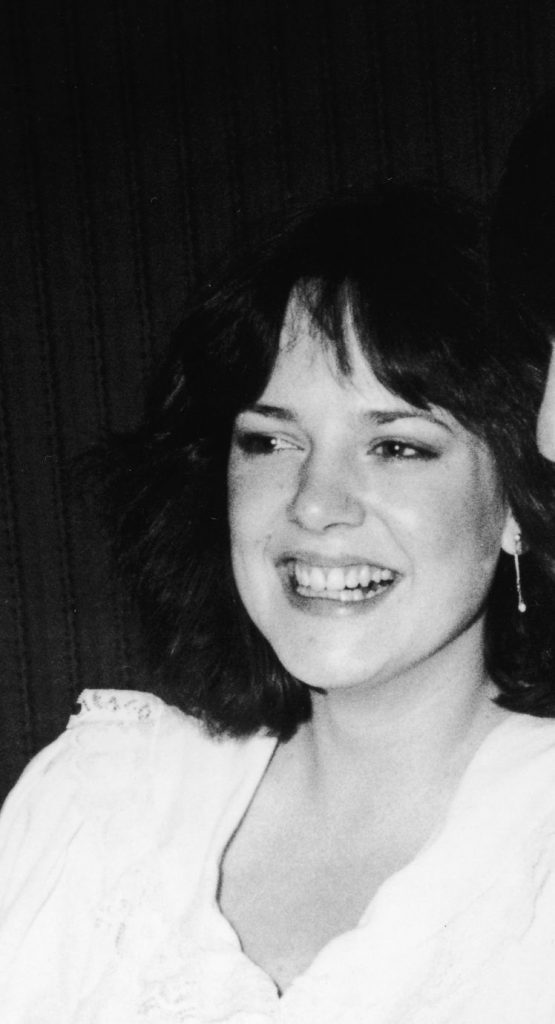 In 1985, Michelle appeared as Betty in the family fantasy film "One Magic Christmas" written and directed by Phillip Borsos, and which is about an angel who has to show the importance of Christmas to a woman – the film won two awards and was nominated for seven others. In 1987, Michelle appeared in the romantic drama film "Tonight's the Night" and the romantic science fiction comedy "Nice Girls Don't Explode", while her final role before retiring from acting was in the 1988 romantic musical film "Permanent Record", which starred Alan Boyce, Keanu Reeves and Pamela Gidley – it received mixed reviews.
Life after acting
Michelle retired from acting because, as she stated, she wanted more from life, and became interested in Zen Buddhism. She moved to the Dominican Republic as she had family living there, returned to Vancouver in the mid-90s, married and became focused on raising her children.
In April 2013, Michelle founded the Actorium Training Center at which she is today working as an acting instructor.
Love life and relationships
In 1985, Michelle started dating Crispin Glover, a famous actor and film producer perhaps known best for his portrayal of George McFly in the 1985 science fiction adventure comedy movie "Back to the Future", which is rated one of the best movies of all times, having won 20 awards including an Oscar for Best Sound Effects Editing, while it was nominated for 25 other awards.
However, Michelle and Crispin dated for less than a year.
In 1991, Michelle gave birth to her first child, and then in 1994 to her second, but hasn't talked about the father/s of these children. She met John Dumbrille in 1996 at the Zen Center of Vancouver and they married after the birth of their child in 1998 – it was reported in September 2003 that the family of five was living in Bowen Island, Canada while it's today reported that Michelle and John have divorced sometime in the second half of the 2010s, however, this hasn't been confirmed.
As of December 2020, Michelle is either married to John Dumbrille or is divorced, and she has three children.
Hobbies and other interests
Michelle is still part of the film industry as she is teaching acting at her own school, and has helped many teenagers launch their acting careers and accomplish their dreams, however, she's promised that she won't be acting again.
Michelle is keen on travelling, and has been to many Canadian cities, and had an opportunity to visit various American states such as New York, California and Florida.
She is a lover of animals with horses being her favorites, and today has several pet cats and dogs.
In her spare time, Michelle is keen on watching movies, and her favorite actor and actress are Marlon Brando and Angelina Jolie, while a couple of her favorite movies are "After the Promise", "Coming to America", and the trilogy "The Godfather".
Age, height and net worth
Michelle's age is 58. She has long brown hair and brown eyes, her height is 5ft 6ins (1.69m) and she weighs around 135lbs (61kgs).
As of December 2020, her net worth has been estimated at over $300,000.