• Nancy McKeon is an American actress
• She is best known for her role as Jo in the '80s series "The Facts of Life"
• She has over 40 acting credits to her name and has won a Young Artist Award
• She is married and has two children
• Nancy's net worth is estimated at $2 million
Who is Nancy McKeon?
One of the favorite teenage television series in the early '80s was "The Facts of Life", which followed the story of Mrs Edna Garrett who taught groups of girls how to solve their teenage problems. One of the girls, Jo Polniaczek, known as being 'not feminine enough', was portrayed by Nancy McKeon. This actress now has over 40 acting credits to her name, but is probably still known best for the mentioned role.
Her performance as Jo brought Nancy the Young Artist Award for Best Young Actress in a Comedy Series. If you want to learn more about this talented actress, keep on reading.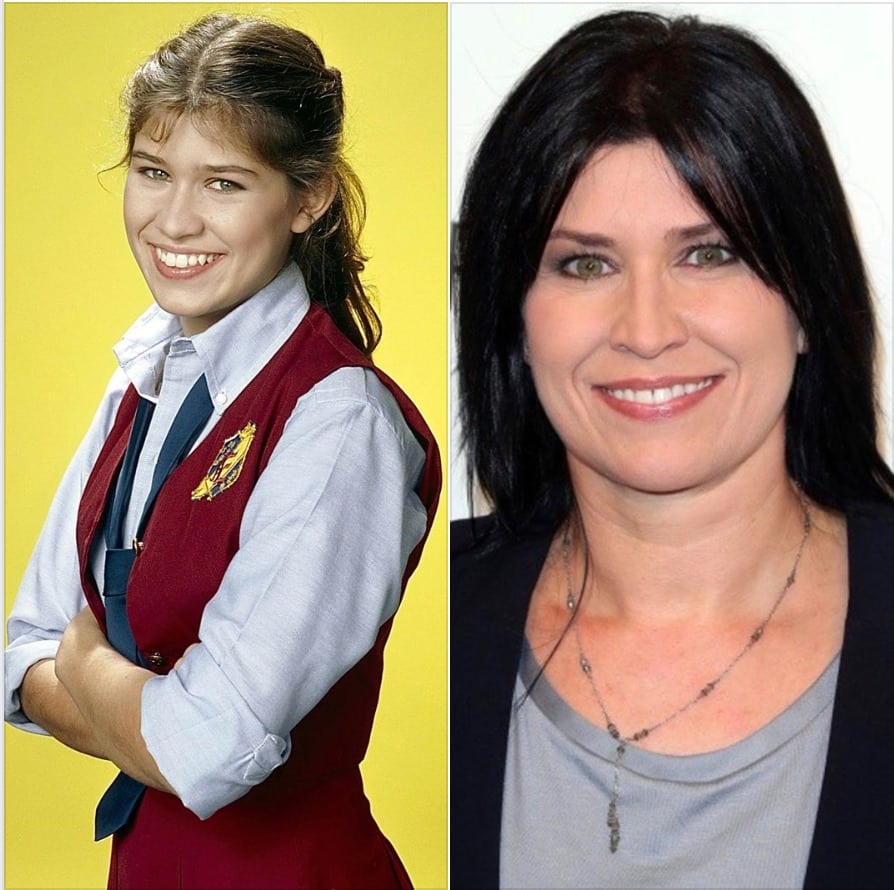 Wiki-Early life, family, and education
Born Nancy Justine McKeon under the zodiac sign of Aries on 4 April 1966, in Westbury, New York State USA, she holds American nationality, and her ethnicity is Caucasian.
She was raised by her parents, Barbara and Donald McKeon, alongside her brother Phillip, also an actor. Nancy and Phillip were seen in numerous commercials from an early age, and when Phillip was chosen to play a lead role in the series "Alice", the family moved to Los Angeles, California.
There Nancy attended a local high school, and upon matriculating in 1984, she didn't go to college but pursued her acting career.
Roles in series
Nancy made her acting debut as Vikki Mayer in an episode of the series "Starsky and Hutch" in 1977, followed by her guest role as Ann in "Fantasy Land" in 1978. Next, Nancy was seen in two episodes of "Alice" (1978 and 1981), and between 1979 and 1982 she guest starred in "ABC Weekend Specials".
However, her most notable television role came in 1980, and through 1988, she was seen as Jo in 188 episodes of the aforementioned "The Facts of Life". Her co-stars were Mindy Cohn, Lisa Whelchel, Kim Fields, and Charlotte Rae (Edna Garrett); the series had 17 award nominations, including for three Primetime Emmys, and won six.
Nancy's next television role came in 1995 when she was cast to play Annie O'Donnell in "Can't Hurry Love", a comedy-drama about four friends seeking love, also starring Mariska Hargitay, Kevin Crowley and Louis Mandylor. Nancy followed with her role as Jane Sokol in the 1998 series "Style & Substance".
In the new millennium, rom 2001 through 2004, she was seen as Inspector Jinny Exstead in 88 episodes of the series "The Division". For her performance in the series, Nancy was nominated for the Prism Award-Performance in a Drama Series Episode (2003), and Performance in a Drama Series Multi Episode Storyline (2004).
Nancy's next major role was in five episodes during 2009 and 2010, as Connie Munroe in "Sonny with a Chance", followed by her role as Jessica Mason in the 2021 series "Panic". This adventure crime-drama based on the novel of the same title by Lauren Oliver, followed the story of a contestants in the game in which you have to confront your deepest fears, and only one can win and take life-changing money prize.
Roles in movies
Nancy made her movie debut portraying Susan Moreland in the TV drama "A Question of Love" in 1978. She followed with her role as Jill Stone in another TV movie "Stone" in 1979. Two years later, Nancy starred in the family sports drama "Please Don't Hit Me, Mom" opposite Patty Duke and Lance Guest. Her role in this TV movie brought Nancy the Young Artist Award for Best Young Actress in a Television Special.
In 1982, Nancy reprised her role as Jo Polniaczek in the TV movie "The Facts of Life Goes to Paris", which followed Mrs Garrett and the girls on their trip to Paris, France. The movie had only one award, and it was Nancy's Young Artist Award for Best Young Actress in a Movie Made for Television.
In the following years, Nancy was seen starring in numerous TV movies, such as "High School USA" and "Dusty" (1983), "Poison Ivy" (1985), and "The Facts of Life Down Under" (1987).
Two years later, Nancy had a lead role as Tracey in the biographical crime drama "A Cry for Help: The Tracey Thurman Story", about a victim of domestic violence who struggles to get the police to believe her story. The movie was nominated for a Primetime Emmy Award – Outstanding Make-up for a Miniseries or a Special.
Nancy made her big-screen debut in the 1992 movie "Where the Day Takes You", also starring Dermot Mulroney and Robert Knepper, which had two award nominations and won one. Nancy followed with numerous roles in TV movies – worth mentioning is her portrayal of Melanie in the 1995 drama "The Wrong Woman".
The early 2000s saw Nancy in "Wild Hearts" (2006) and "Love Begins" (2010), while her next role came in the 2019 television drama "You Light Up My Christmas", which was her most recent movie role, concentrating mostly on TV appearances.
Love life and relationships
Nancy had an interesting love life, and dated one of the most popular late '80s actors, Michael J. Fox. The two met on the set of "High School USA", and soon began dating. At first, their relationship was kept secret, however, they showed up together as a couple on the game show "Tattletales" hosted by Bert Convy.
Nancy said that both she and Michael are very private persons so they didn't want people to know about their relationship. They were together for three years, and since they broke up, they haven't spoken about the reason for their separation.
Nancy met her future husband – film technician Marc Andrus – on the set of the movie "A Mother's Gift", and after eight years, they married in 2003. Nancy hasn't shared the wedding date and place, however, according to sources it was a small ceremony, held in the presence of their closest family members and friends.
She gave birth to their first child in 2004, and their second was born in 2006; the names and genres of their offspring haven't been revealed.
As of December 2022, Nancy and her family live on a ranch near Austin, Texas USA.
What happened to her? What is she doing now?
After she married and gave birth to her children, Nancy's priorities changed. She devoted her time to her family, and although there were various rumors about why she stopped acting, the truth is that she has chosen to raise her children and be there for them, since an acting career can be very disruptive, and takes too much time away from home.
Some rumors were saying that she has been suffering from depression since her brother died in 2019, however, Nancy hasn't spoken publicly about her mental condition.
Age, appearance, and net worth
Nancy's age is 56, and although there are no recent photos of her, she has been remembered for her cobalt-blue eyes and light brown curly hair. She's 5ft 6ins (1.68m) tall, but there's no info about her current weight and vital statistics.
When it comes to her wealth, Nancy's net worth has been estimated at over $2 million, as of late 2022.