• Paul Teutul Jr. is a designer and fabricator of customized motorcycles, who achieved celebrity status due to appearing on the reality TV series "American Chopper".
• After a fiery argument with his father, Paul Jr. was fired from the family business, Orange County Choppers, and created his own company, Paul Jr. Designs.
• Paul Jr.'s career in reality TV has been tumultuous, but the series was a huge success, and he went on to create various motorcycle-related merchandise, including a clothing line and accessories.
• Paul Jr. and his father got into a legal battle, and eventually reconciled to appear on the spin-off series "American Chopper: Senior vs. Junior" and "American Chopper: The Reboot".
• Paul Jr. is now focused on his business and building a good relationship with his own son. His current net worth is estimated to be around $2 million.
The 2002 premier of the reality-television series "American Chopper," spawned the TV career of Paul Teutul Jr., a designer and fabricator of customized motorcycles.  The popularity of the series made him a celebrity, along with his father Paul Sr. and younger brother Michael. He also built his own company called Paul Jr. Designs, after he had a fiery argument with his father that led to his termination from the family business, Orange County Choppers.
Early Life, Educational Background, and Family
Paul Michael Teuteul Jr. was born on 2 October 1974, in Orange County, New York State, to parents Paula and Paul Teutul Sr. He is the eldest child, and was raised in a low-income household with younger siblings Michael, Daniel, and Cristin. His father was very much into the alcohol and drug scene, which created a dysfunctional vibe in the family. However, Paul Sr. faced his demons by participating in AA meetings, and eventually overcame his problems in 1985.
Due to differences, Paul Jr.'s parents filed for a divorce in 1995, after being married for 26 years.
As early as 12 years of age, Paul Jr. would spend all his summers being an apprentice in his father's business, Orange County Ironworks. He went to a vocational high school to learn more about welding, only to find out that he had more experience than his teacher. He was also offered an opportunity to be part of a program run by the Board of Co-operative Educational Services (BOCE), which further enhanced his skills. By his senior year, he was fully equipped to go and work with his father, and he never looked back.
Orange County Ironworks – Head of the Railing Shop
From his exposure to the steel business, he knew early on in life what he wanted to be, but he never cut corners just because the owner of the business was his father.
He started at the bottom by sweeping floors, running errands and assisting everyone. Later on, his father made him the head of the railing shop, in which he made and painted railings. Then Paul Sr. decided that he wanted to build motorcycles just for fun and asked his son to join him. It was during this time that his father realized that his son had a knack for designing and fabricating motorcycles.
Orange County Choppers – Designer/Fabricator
Paul Jr. left the railing shop and assisted his father in establishing Orange County Choppers in 1999, and started fabricating and building motorcycles for the company. It took him two years to learn how to build a bike properly, and then he got creative. As the years went by, he continued exploring more possibilities with his designs.
Loading up for @AmeliaConcours, which starts tomorrow and runs through the weekend. pic.twitter.com/S23AXY4f7A

— Paul Jr (@WhereIsPaulJr) May 20, 2021
Reality TV Career – "American Chopper" Series
His father's business has been going up and down, but they were already starting to get noticed in the motorcycling community when they received a call from a production company called Pilgrim Films and Television. They were offered a chance to star in a reality-TV series that would feature their operations. It didn't take long for Paul Jr,. his younger brother Michael and his father to agree. In just six weeks after the first call, they were already able to film their pilot episode. They were joined by other OCC fabricators and technicians, such as Rick Petko, Vincent DiMartino, Nick Hansford and Cody Connelly.
The feedback of the pilot episode was surreal
Discovery Channel aired two pilot episodes to gauge public reaction to the show.
When the family watched it, they were disappointed and thought no one would take an interest, especially since the production crew included the arguments that he had with his father, which they worried would have an effect on their credibility as motorbike builders. However, by the following day, they were surprised that around a thousand positive emails were received, and it felt surreal for them. They were shocked when they learned that the TV rating for the pilot was the highest among all that was shown that night. The first season of the series consisted of 29 episodes, and it was aired from 31 March 2003 to 10 May 2004.
Black Widow Bike – First customized bike in "American Chopper"
In the first two episodes of their TV series back in 2003, they featured the Black Widow Bike, which was designed and fabricated primarily by Paul Jr., and fans quickly noticed his obsession with spiders.
It also showed that the men in Orange County Choppers had legitimate skills in building customized motorcycles. Paul Jr. revamped it, and was featured again in a 2012 episode of "American Chopper." It was interesting to note that he removed the original OCC logo and replaced it with his own logo, which sparked a debate among their devoted fans on the internet.
Paul Jr. was fired by his father
Fans knew from the get-go that Paul Sr. and Paul Jr. had a volatile relationship, and neither were shy in voicing their opinions. It was normal for them to scream at each other during arguments, so viewers weren't shocked anymore that the two were arguing again in September 2008, but they were stunned that Paul Jr. was fired by his father on national TV, apparently because his father had had enough of him coming to work late.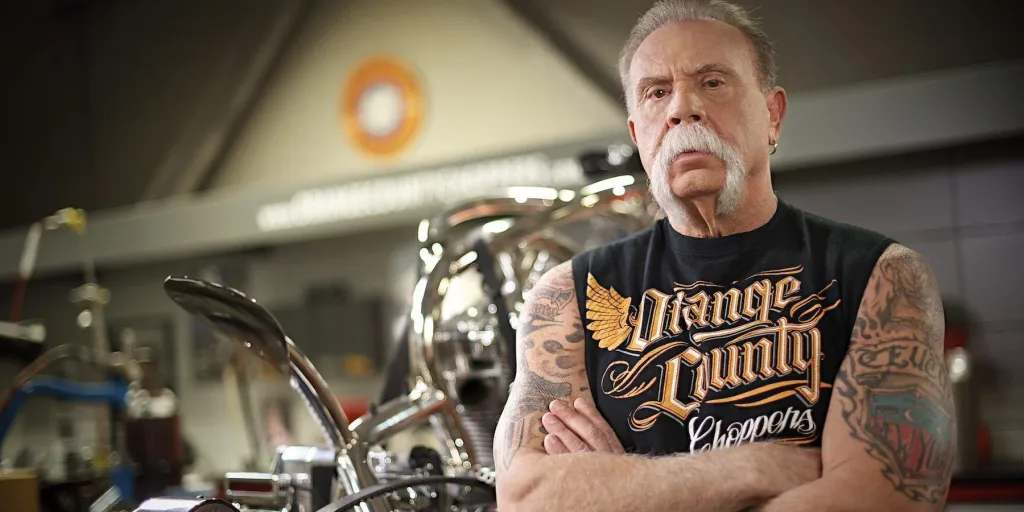 His father required all staff to be in the shop by 7 am, but Paul Jr. would report past 8 am as he said that he gets everything done by the end of the day anyway. He even told his father that if he wasn't involved in the business, it would have long been burned to the ground. It went downhill from there, and when he threw a chair in his father's office, his father fired him on the spot.
TLC Modified his TV contract
"American Chopper" was first aired on Discovery Channel, but in 2007 it was transferred to its sister channel, TLC. After Paul Jr. was fired by his father, he was served a notice of default because of his absence from the show. TLC executives then modified his TV contract, and Paul Jr. returned to the show as an independent contractor, but left the show for good in April 2009.
Paul Jr. Designs, Luxury Motorcycle Brand
Paul Jr. Designs was launched in April 2010, one year after the non-compete clause ended; looking back, he said that his father did him a huge favor when he fired him.
Working on the stand for my Coca-Cola Sprite Boy sign for the showroom. Still planning to animate it, too. pic.twitter.com/yuZIxhPB5e

— Paul Jr (@WhereIsPaulJr) April 7, 2021
Although it took him a while to realize the benefits of striking out on his own, he said that he was glad that he got out from his father's controlling nature, to discover that he could do more. He also believed that he was fired for financial reasons, because when he became part-owner of his father's company, he was given 20% of its stocks. He was pretty much convinced that his father wanted him to ask for his job back but with less money, as it was scary to be jobless at 34 years old. However, he just waited for the contract to expire.
That one year away from his father reminded Paul Jr. of how it was to have fun again. He shared that he lost it when he was working with his father, with the toxic environment in the shop. Other people kept telling him that his relationship with his father was not right, but unhealthy. Within one year, all his creativity flowed freely, and he even worked with other companies, designing different tools and gadgets.
By the time he could legally work on motorcycles, he was inspired to create all the best bikes under his own brand. He also successfully created motorcycle-related merchandise, including a clothing line and accessories.
PJD Studios
Aside from the motorcycle shop, Paul Jr. branched out by establishing PJD Studios. The company offers branding services including logo designs, not only for print but also digital animations. They have extensive knowledge of promotional strategies, so they offer marketing services as well.
From legal battle to Reality-TV series, "American Chopper: Senior vs. Junior"
The spin-off series "American Chopper: Senior vs. Junior," was greenlighted in 2010, even though the father and son were still at odds.
Discovery Channel took advantage of the fact that fans were interested to see what would happen to the Teutuls, especially since Paul Sr. sued his son to force him to sell his 20% share of the company back to him at zero value, which he got from an MPI appraisal report. However, Paul Jr. countersued, but the lower court ruled in favor of Paul Sr., so the son filed an appeal. After 14 months of going back to the courts, the Appellate Division sided with Paul Jr., and reversed the decision of the lower court. The father couldn't force the son to sell his 20% share at the price that he wanted – it would be the court that would determine the price.
The legal issues between the father and son were enough marketing noise for the spin-off series, and sure enough, they still had their devoted audience when it premiered. However, while it lasted for four seasons with 67 episodes aired within two years, their relationship was still not fixed.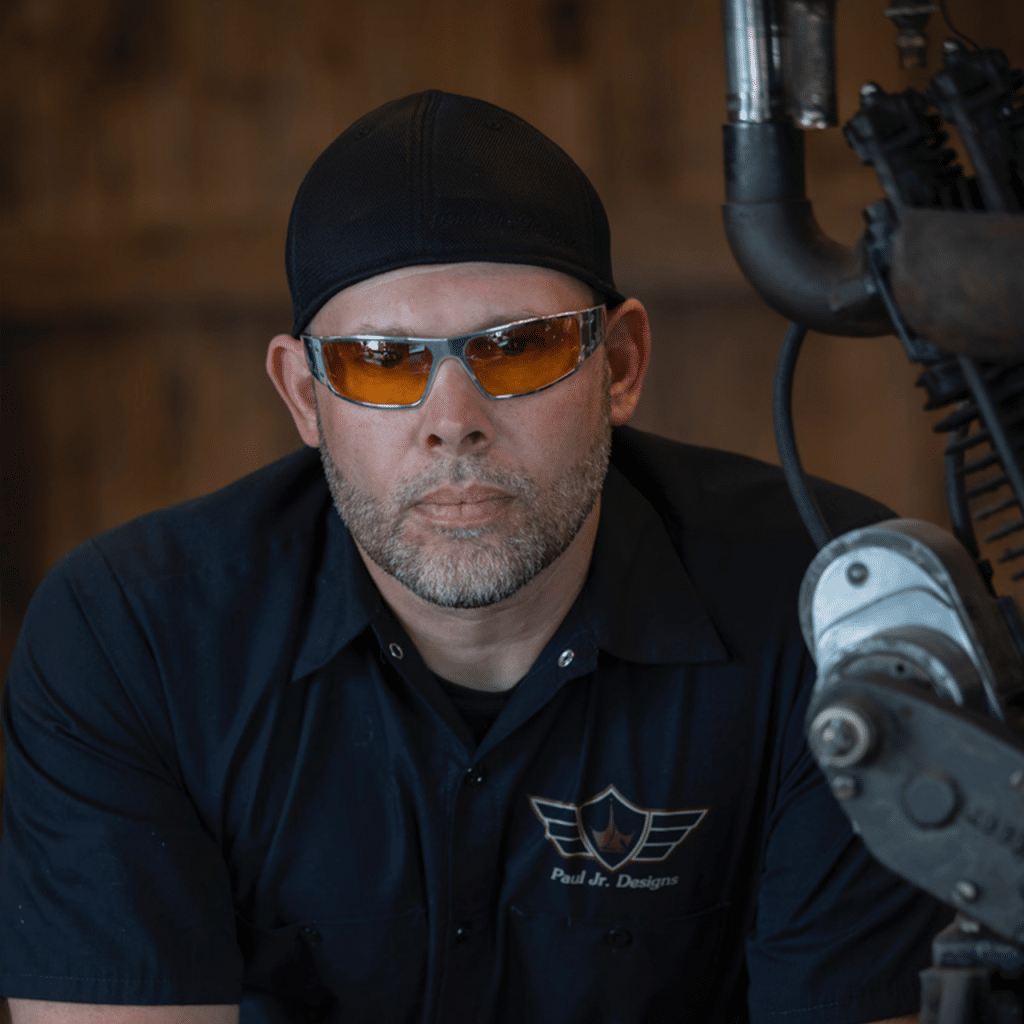 The show was canceled in 2012 and they rarely saw and spoke to one another for quite a long time. It was even reported that when Paul Jr. married, his father never showed up, even if he was invited.
One final hurrah: "American Chopper: The Reboot" and a TV Special
In 2018, the Teutuls were convinced to return to the small screen once again for the revival of their original show, "American Chopper." Fans were surprised that they agreed to build motorcycles together again, despite not talking for many years. Paul Sr. said, 'The bottom line is that we do love each other, and we're able to do things together as long as they're not work-related.'
Paul Jr. said that they would keep their identities and brands separate, also that he wanted to work with his father creatively once more, but not do business together.
They both realized that it would never work for them, since it only drove them apart. Paul Jr. wanted to bring the fun back into their relationship dynamic, because it would make things easier. He said that as a father to a little boy, he somehow understood his father a little better than before. These statements were quite different from the time he published the memoir "The Build: Designing My Life of Choppers, Family, and Faith," in which he called his father a monster. He has indeed moved on from the past as mentioned in one of his press interviews before the premiere of the first episode.
The show only lasted for two seasons with 15 episodes, aired on Discovery Channel from March 2018 to March 2019, but it was enough for the father and son to make peace with each other. In 2020, there was a clamor for them to make another TV series and they relented, but only with a two-hour special, which was aired on 4 August 2020.
Fans were excited as it was the first time that their companies, Orange County Choppers and Paul Jr. Designs, would work to build a motorcycle for one client. Initially, they encountered a problem as Paul Sr. didn't want his son to have any contribution to the design. They were also under time pressure since the old OCC shop they would work in at that time was scheduled for demolition. The Teutuls were able to finish the motorcycle for the ABC Supply Company without a hitch, since Paul Jr. let his father control everything, as he only wanted the chance to have some fun building a bike with his father one last time.
Where is Paul Jr. now?
Paul married model-actress Rachael Biester in August 2010, and they have a son named Hudson Seven Teutul. While his business, Paul Jr. Designs is thriving, as he has built and sold many bikes over the years, and even expanded, he's more focused now on building a great relationship with his son.
He didn't want his son to experience what he had with his own father. Each time he looks at his son, he was confused as to why his father was so competitive with him instead of supporting him, and saying that he wanted his own son to be better than him.
He also said that he's blessed with a good wife, who made sure that he walked the right path even during uncertain times. Paul Jr. found Jesus when he was 12 years old, and became a born-again Christian, but due to circumstances at his home at that time, he struggled with addiction. When he was 16, he entered a rehabilitation facility, and turned his life around with the guiding hand of his mother, and to this day, he knew God was watching over him, as he was given a family that inspires him to be the best that he can be. He would always give back all the glory to God because he said that his creativity and skills came from Him. Paul Jr. said that the secret to success is to keep moving forward.
Paul Jr's Net Worth
According to authoritative sources, as of mid-2021, Paul Jr.'s net worth is around $2 million.