• Stella Stevens is a retired American actress perhaps best known for "The Nutty Professor" and "Girls! Girls! Girls!".
• She is 84 years old, born in Yazoo City, Mississippi and studied at Memphis Tech High School.
• She made her film debut in 1959 and starred in many films including "The Secret of My Success" (1965) and "The Ballad of Cable Hogue" (1970).
• She was a member of vocal ensemble The Skip-Jacks and she is a producer, director, and author.
• She is worth approximately $10 million as of 2023.
Stella Stevens is a retired American actress. who is perhaps best known for her appearances in the films "The Nutty Professor" and "Girls! Girls! Girls!"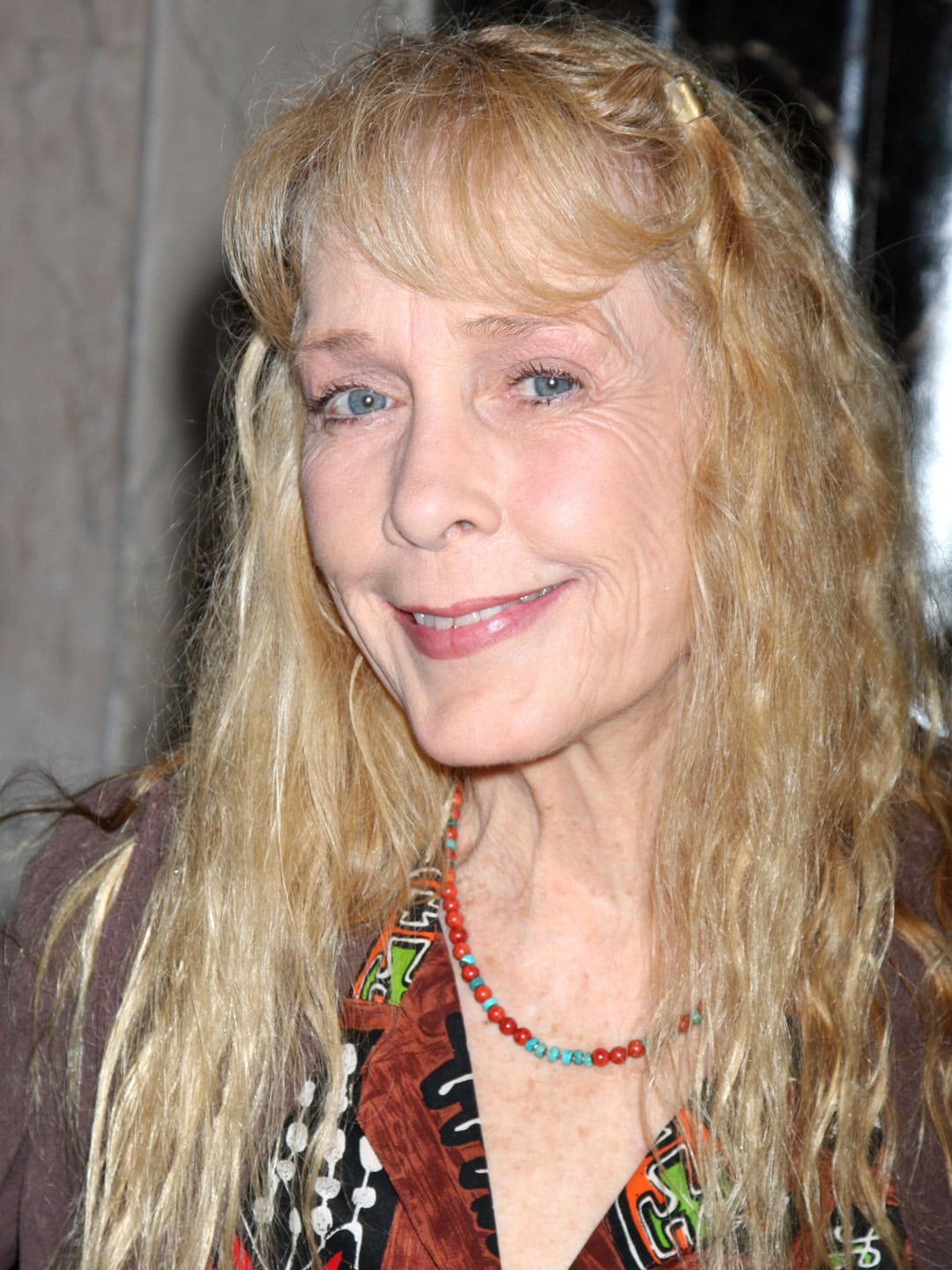 Age, Early Life, and Education Background
Stella was born Estelle Eggleston under the Libra zodiac sign on 1 October 1938, in Yazoo City, Mississippi USA, which makes her 84 years old as of early 2023. She is the only child of Estelle 'nee Caro' Eggleston, aka Dovey, who was a nurse, and her husband Thomas Eggleston, who was an insurance salesman. Four years after her birth, Stella's parents relocated to Memphis, Tennessee, where they settled on Carrington Road.
Stevens studied at St. Anne's Catholic School, which is situated on Highland Street, later transferred to Sacred Heart School, Jefferson Avenue, and eventually matriculated from Memphis Tech High School in 1955. Thereafter, Stevens joined Memphis State College for a medical course, but ended up developing an interest in modeling and acting, and appear in several plays such as "Bus Stop" while she was in college.
Career
Film Appearances
Stella made her film debut with a minor role in the Bing Cosby-produced and starred comedy musical "Say One for Me" in 1959. She later signed a contract with Paramount Pictures, and went on to star in various projects, such as the black-and-white film "Too Late Blues" alongside Bobby Darin in 1961. In the year that followed, she shared the screen with Elvis Presley in the Golden Globe-nominated comedy "Girls! Girls! Girls!", then in 1963, landed roles in two successful projects: Jerry Lewis' sci-fi comedy "The Nutty Professor" and Vincente Minnelli's romantic comedy "The Courtship of Eddie's Father." Thereafter, in 1964 she signed a five-year contract with Columbia Pictures, and appeared in the films "The Secret of My Success," and "Synanon" both in 1965, and "The Silencers" in the year that followed. Before leaving Columbia Pictures, she starred as Sister George in the comedy "Where Angel Go, Trouble Follows."
Stella was praised for her starring role in the 1970 Western comedy "The Ballad of Cable Hogue," which also starred Jason Robards and David Warner. In 1972, she co-starred as Linda Rogo in the acclaimed disaster film "The Poseidon Adventure", and thereafter focused on TV appearances, but was later seen in the horror comedy "Monster in the Closet" in 1986.
TV Appearances
In the '60s, Stevens appeared in various series such as the CBS/NBC anthology show "Alfred Hitchcock Presents" in 1960, "General Electric Theater" in 1960 and '61, and the ABC medical drama "Ben Carsey" in 1964. In the '70s, she was seen in various projects, including "Banacek" in 1973 and "Police Story" in 1975, and shared the screen with her son Andrew, in the episode "Hanna's Girl" of the western series "The Oregon Trail" in 1977.
Stevens continued working regularly in TV series in the '80s and some of her notable appearances were in "The Love Boat" in 1983, "Murder, She Wrote" in 1985, and "Magnum, P.I." in 1986. She portrayed Phyllis Blake in "Santa Barbara" in 1989 and 1990, and was thereafter seen in many projects, including "The Commish" in 1993, "Highlander: The Series" in 1995, and "General Hospital" in 1996 – 1999 among others. In 2006, Stella appeared in an episode of the sitcom "Twenty Good Years."
Other Works
Stevens found considerable success as a model in the late '50s and '60s and her photos, which were shot with high-speed Ektachrome films, were featured in various photography magazines. She was named the Playmate of the Month by Playboy magazine in January 1960, and moreover, she came in at position 27 on the list of 20th century's 100 Sexiest Stars by Playboy Magazine.
In the '60s, Stella was a member of vocal ensemble The Skip-Jacks; the group is possibly best known for performing theme songs in several TV programs, including "The Patty Duke Show" and "The Flintstones."
The actress also appeared in various stage productions, including an all-female version of "The Odd Couple" by Neil Simon, portraying Oscar Madison.
Moreover, she served as the producer and director of the films "The American Heroine" in 1979 and "The Ranch" in 1989.
She also co-wrote the novel "Razzle Dazzle," which is about the life of a Memphis-born musician, Johnny Gault.
She owns a bakery and an art gallery in the town of Twisp, Washington State.
Awards and Nominations
Stella scooped a Golden Globe Award for Most Promising Female Newcomer for her performance in the 1959 film "Say One for Me." In 1962, she was nominated for a Golden Laurel Award in the category of Top Female New Personality.
Personal Life
Stella exchanged vows with the electrician Noble Herman Stevens, in Holly Springs, Mississippi, on 3 December 1954, when she was just 16 years old. The couple moved to Memphis, and on 10 June 1955 welcomed a son named Andrew Stevens who is now an actor and producer. Andrew's career reached its peak in the '70s and '80s, and he's famously known for appearing in "Massacre at Central High" in 1976, "The Fury" and "The Boys in Company C" both in 1978 – he was nominated for a Golden Globe for his contribution to the latter. Andrew makes films under the production companies Stevens Entertainment Group and Andrew Stevens Entertainment. Stella is the grandmother of Samuel Andrew Stevens, Aubrey Estelle Stevens, and Amelia Grace Stevens, however, her marriage with Herman didn't last long, ending in divorce in 1957.
In 1983, Stevens began a long-term relationship with rock guitarist Bob Kulick. The duo dated for a few years before Bob moved in with her at her Beverly Hills Home. They seemed to be deeply in love and used to ride horses and climb desert hills together. However, in 2015, Stella sold her home in Beverly Hills and began living at Alzheimer's Care Facility, situated in Los Angeles, and Bob visit her there before he passed away on 28 May 2020.
Height, Weight, and Physical Appearance
Stella is of Caucasian roots, and has a set of light blue eyes and long blonde hair. She is 5ft 5ins (1.70m) tall and weighs approximately 120lbs (54kgs), with vital statistics of 37-22-35, shoe and dress sizes 8(US) and 10 (US) respectively.
Net Worth
Stevens' acting career spanned 51 years (from 1959-2010), which saw her becoming famous and wealthy. In 1976, she bought a ranch which is situated at Methow Valley, a few miles from Carlton, Washington State. She is authoritatively worth approximately $10 million as of 2023.