• Steven Anthony Lawrence is an American actor born in Fresno, California in 1990
• He has appeared in close to 40 movies and TV series, most notably in 'Cheaper by the Dozen' (2003)
• He has had roles in a variety of movies and TV series since 1996, including 'Even Stevens' (2001-2003) and 'Eagleheart' (2012)
• He has won two of his six Young Artist Award nominations
• He has a net worth of over $1 million as of January 2023
Who is Steven?
American actor Steven Anthony Lawrence was born in Fresno, California USA, on 19 July 1990, so his zodiac sign's Cancer. He's appeared in close to 40 movies and TV series, and is perhaps still known best for playing Dylan Shenk in the 2003 family comedy movie "Cheaper by the Dozen", which Shawn Levy directed, and which starred Hilary Duff, Bonnie Hunt and Steve Martin. It follows a father who has to take care of his 12 children while his wife's on a book tour; the movie won two of its nine award nominations.
Although some believe that Steven's retired from acting, he's still active in the film industry, and is currently shooting for the new comedy series "Bad Therapist".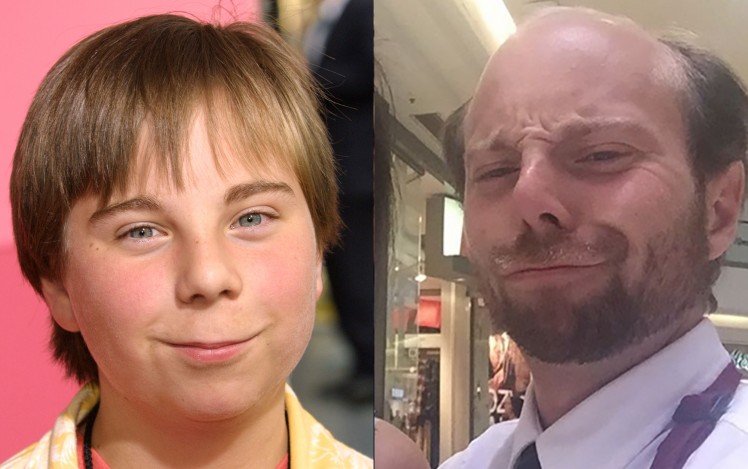 Education and early life
Steven was raised in Fresno, but hasn't shared with the public any details concerning his parents and siblings whom he might have; it's believed that his mother's a doctor, and father a car mechanic.
He was only six when he made his debut TV series appearance, playing Kid in the 1996 episode "God Help Ye Merry Bundymen" of the romantic comedy "Married… with Children", and Steven's been active in the movie industry since then.
He studied at a local high school in Fresno, and enjoyed practicing creative writing and playing the guitar during his four years there. Steven matriculated in 2008 and then didn't enroll at college.
Roles in TV series
In 1998, Steven played Jacob's Son in the episode "Mob Mentality" of the drama "Michael Hayes", and the following year saw him portray Little Kid in the episode "Sabrina the Sandman" of the family fantasy comedy "Sabrina the Teenage Witch".
The first half of the 2000s saw Steven appear in an episode of various popular series, including the drama "Absolutely True", the romantic drama "ER", and the action fantasy "Buffy the Vampire Slayer". From 2001 through 2003, he played Bernard 'Beans' Aranguren in the family comedy "Even Stevens", created by Matt Dearborn, and which starred Shia LaBeouf, Christy Carlson Romano and A. J. Trauth. It follows the lives of the Stevens family from Sacramento, California, and the series won seven of its 27 award nominations.
Happy Election Day! No new episode today, but we're back on October 10th with Steven Anthony Lawrence! 🎙🎧 Stay safe and thank you to everyone who has been listening! pic.twitter.com/K8n8od70ZS

— The Coogan Chronicles (@thecooganpod) November 3, 2020
Steven had no other TV series roles in the 2000s, then in 2010 and 2011, he played supporting characters in episodes of the crime comedy "Weeds", the comedy "It's a Cardboard Life", and another comedy "Shapetown, USA".
The year 2012 saw him cast as Gabey in the episode "Gabey, Calvin, and Stu" of the action comedy "Eagleheart", created by Michael Koman and Andrew Weinberg, and which starred Chris Elliott, Maria Thayer and Brett Gelman. It follows the lives of a US Marshal and his two partners as they're battling crime.
Steven's since had only two TV series roles: he played Chris in the 2014 episode "Genie in a Cell Phone" of the comedy "Randy App", and Stanley in the 2022 pilot of the comedy "Bad Therapist".
Roles in movies
Steven's debut film role was playing Billy's Friend in the 1998 comedy "Operation Splitsville", and some of his following roles were in the 1998 musical "Everclear: Father of Mine", and in  1999 the comedy "Dreamers" and the  science fiction family comedy "My Favorite Martian".
In 2001, he played Ice Cream Boy in the popular romantic comedy "Bubble Boy", which Blair Hayes directed, and which starred Jake Gyllenhaal, Swoosie Kurtz and Marley Shelton. It follows a boy who has to live in a protective bubble because he doesn't have an immune system, and has now fallen in love with a cute blonde girl; the movie was nominated for a Stinkers Bad Movie Award or Worst On-Screen Hairstyle (Jack Gyllenhaal). Steven could then have been seen playing supporting characters in the 2002 comedy "13 Moons", the 2003 family comedy "The Even Stevens Movie", and the 2005 romantic family comedy "Kicking & Screaming".
The year 2009 saw him play Brainiac in the popular comedy "My Suicide", directed by David Lee Miller, and which starred Gabriel Sunday, David Carradine and Mariel Hemingway. It follows the most beautiful and twisted girl at high school who's fallen for a geek – the movie won 13 of its 14 award nominations.
Link in Bio! Go Check out what Steven Anthony Lawrence has been up too! #EvenStevens #Beans #DisneyChannel #KendallTalks #Interview

Posted by Kendall Talks on Tuesday, April 21, 2020
Steven's since appeared in only a couple of movies; his three most recent roles have been in the 2018 musical "Phantoms & Vanessa Hudgens: Lay with Me" and the  fantasy comedy "I Wrote This for You" also in 2018, and the 2020 short comedy "The List".
Other credits
Steven received special thanks for the 2004 family news show "Toy Mountain Christmas Special".
Some of his recent talk-show appearances have been in "Christy's Kitchen Throwback", "The Rice and Beans Show", and "Vulnerable with Christy Carlson Romano".
Awards and nominations
Steven's won two of his six Young Artist Award nominations: his first in 2003, for Best Performance in a TV Series (Comedy or Drama) – Supporting Young Actor, for "Even Stevens", and the second in 2004, for Best Young Ensemble in a Feature Film, for his and his colleagues' performance in "Cheaper by the Dozen".
Love life and relationships
Steven avoids speaking about his love life in public, and there are no girls, or perhaps boys whom he's been with, that his fans know about.
Most of his fans believe that he's having a hard time finding girls to date because of his short stature, although this hasn't been addressed by Steven; some have claimed to have recently seen him spending time with his girlfriend in Los Angeles, California, but they haven't provided any pictures or videos to support their claims.
There are also some who believe Steven to be gay, and that this is perhaps why he shies away from speaking about his love life, but this hasn't been confirmed either.
He seems to be single as of January 2023, hasn't married and doesn't have children.
Interesting facts and hobbies
Steven's a lover of animals, and his French Bulldog Pooter can be seen featured in some of his Instagram pictures; Steven's followed by close to 300 people on the social media network.
He was part of the 2004 Toy Mountain Campaign, during which funds were raised to buy and donate toys to underprivileged children.
In 2011, he appeared in a T-Mobile holiday commercial as a pink elf, and in the following year in an Old Spice commercial in a dog costume.
Steven gained a lot of attention in 2013, when famous American rapper Tyler, the Creator used his portrait as his Twitter avatar.
His favorite actors are Jim Carrey and Arnold Schwarzenegger, and some of his favorite movies include "Dark Crimes", "Fun with Dick and Jane" and "Yes Man".
Height, eyes and wealth
Steven's age is 32. He has blue eyes and brown hair, is 5ft (1.55m) tall and weighs about 120lbs (54kgs).
Steven's net worth's been estimated at over $1 million, as of January 2023.