Steven Bauer:
• Actor with nearly 200 acting credits to his name
• Best known for his portrayal of Manny Ribera in the cult crime-drama "Scarface" (1984)
• Nominated for Golden Globe Award for Best Performance by an Actor in a Supporting Role in a Motion Picture in 1984
• Starred in numerous movies and TV series throughout his career, including "Traffic" (2000), "Ray Donovan" (2013-2017), and "Breaking Bad" (2012)
• Has a net worth of over $5 million
Who is Steven Bauer?
An actor with nearly 200 acting credits to his name, Steven Bauer is probably known best for his portrayal of Manny Ribera in the cult crime-drama "Scarface", starring Al Pacino and Michelle Pfeiffer. The movie had eight award nominations, including Steven's nomination for Golden Globe Award for Best Performance by an Actor in a Supporting Role in a Motion Picture in 1984.
If you are one of those interested in knowing more about him, about his career and life, and what happened to him, you are at the right place. Let us tell you the naked truth about this famous actor.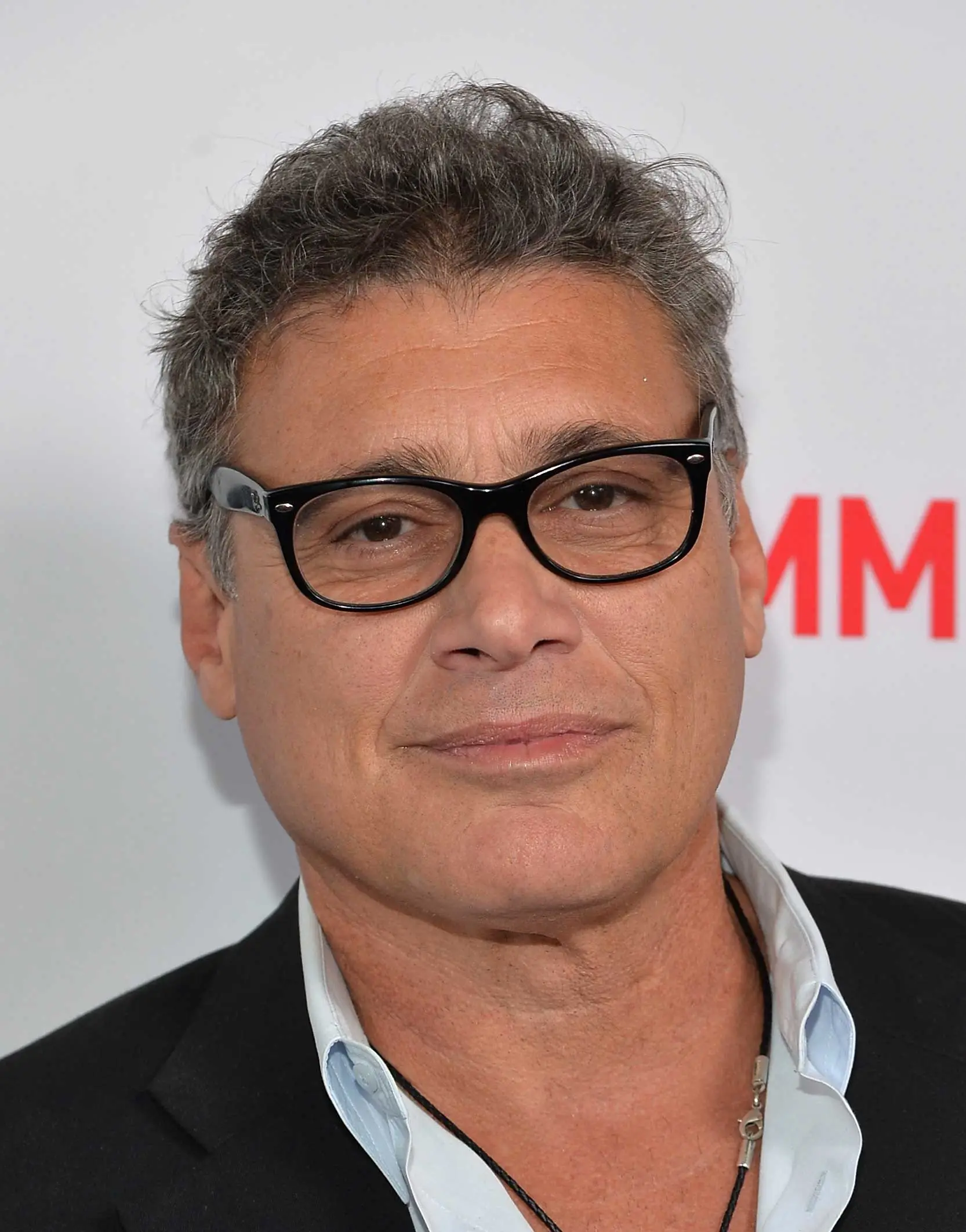 Bio-Early life, family, and education
Esteban Ernesto Echevarría Samson was born under the zodiac sign of Sagittarius on 2 December 1956, in Havana, Cuba, the only child of Lilian Samson Agostini, who was a school teacher, and Esteban Echevarría, who was a commercial pilot.
Shortly after the Cuban Revolution ended, the family of three immigrated to the US, and began a new life in Miami, Florida. Steven is an English form of his birth name Esteban, so he began using it when the family settled in the US.
Steven loved acting from an early age, so upon matriculating from Miami Coral Park High School in 1974, he enrolled at Miami Dade Community College to study acting. Subsequently, Steven transferred to the University of Miami, from which he graduated with a BA degree in 1977.
Acting career-beginnings
Steven made his acting debut as Joe Pena in the bilingual series "¿Qué Pasa, U.S.A.?". credited as 'Rocky Echevarria', and he making an appearance in 28 episodes from 1977 through 1979. In the following year, he guest-starred in an episode of the series "From Here to Eternity", still using the name Rocky Echevarria.
In 1981, Steven made his movie debut as Nick Donato in "She's in the Army Now", also starring Kathleen Quinlan and Jamie Lee Curtis. This time, he was credited as 'Rocky Bauer' – Bauer is his maternal grandfather's surname.
Steven was next seen as Duncan Widders in the 1982 TV movie "An Innocent Love" – this was his first lead role, and also his debut as Steven Bauer.
The following year saw him playing his most notable role, to date, as Manny Ribera in "Scarface". Steven also starred opposite John Getz in the crime drama "Thief of Hearts" in 1984, and was featured in the music video for the songs "Would I Lie to You" by Eurythmics and "Dare Me" by The Pointer Sisters in 1985.
The late '80s, saw Steven as Frank in "Running Scared", starring opposite Billy Crystal and Gregory Hines in this action comedy about two Chicago policemen who were almost killed on a case, so their captain made them go on vacation. While spending their time enjoying the beach, they decide to quit their jobs and open a bar. However, things didn't go how they planned.
Worth mentioning are Steven's roles in the movies "The Beats of War" (1988) and "Gleaming the Cube" (1989).
Rise to prominence ('90s and early 2000s)
Steven continued playing lead roles, and one of them was his portrayal of Paul McGraw in the 1991 movie "A Climate for Killing". Next, he was seen starring opposite John Lithgow and Lolita Davidovich in "Raising Cain", a horror drama which had five award nominations, and was also well-rated by the audience.
Steven also starred in the 1993 mystery thriller "Snapdragon" opposite Pamela Anderson and Chelsea Field. The plot revolved around a young Sergeant Peckham, who asks her boyfriend Doctor Stratton (S. Bauer) to assist her with two murder cases involving two men who were killed after having sex with a prostitute. Shortly afterwards, the doctor meets Felicity, an amnesia patient who tells him about her nightmares – she murders her lovers in her dreams. An interesting fact is that this was Pamela Anderson's film debut.
In the following year, Steven starred in "Woman of Desire", "Improper Conduct", and "Stranger by Night", followed by his 1995 roles in "Body Count" and "Terminal Voyage", and "Wild Side" in 1996.
The early 2000s saw Steven in numerous movies, including "Traffic" (2000), "Masked and Anonymous" (2003), "Pit Fighter" (2005), and "Toxic" (2008), among many others.
In 2011, Steven starred in the crime drama "The Last Gamble", about a man who struggles with his addiction and keeping his family away from the depths; his performance brought him New York International Independent Film & Video Festival Award, and the Hoboken International Film Festival award for Best Actor.
As you can see, Steven was at the top of his acting career and was quite busy filming, and since the list of his roles is too long, we will mention some of his most notable.
Let's take a look back at his television roles; certainly worth mentioning is his role as Enrique 'Kiki' Macarena in the TV mini-series "Drug Wars: The Camarena Story", which brought Steven a Golden Globe nomination for Best Performance by an Actor in a Mini-series or Motion Picture Made for Television in 1991.
Steven Bauer has been a familiar face for 40 years — from SCARFACE to RAY DONOVAN!See him on WALKER, TEXAS RANGER — 12p ET What have you seen him in?https://bit.ly/2ziupF4

Posted by getTV on Thursday, May 7, 2020
Steven guest-starred as Don Eladio in two episodes of the world-popular series "Breaking Bad", which brought him the Academy of Science Fiction, Fantasy & Horror Films, USA nomination for the Saturn Award- Best Guest Performance in a Television Series in 2012.
Steven starred opposite Yolanda Romersa and Natasha Perez in the short musical drama "Paloma", which followed the story of a woman who abandons her family for drugs, the party life and sex, then returns after nine years seeking forgiveness. The movie had 15 award nominations and won seven, with Steven nominated for the Film International Film Festival Award for Best Actor-Short, and won World Music and Independent Film Festival awards for Best Lead Actor in a Short Film, and Best Actor International Short.
Most recently, Steven was seen in "My Dead Dad"  and "Mister Mayfair" both in 2021, and "Nothing is Impossible" in 2022.
Speaking of his television roles, Steven was seen as Avi in 60 episodes of the series "Ray Donovan" from 2013 through 2017. Most recently, television viewers saw him as Don Eladio in "Better Call Saul", a crime drama that had 271 award nominations including 46 for Primetime Emmy, and won 47.
What happened to him?
Although his career was flourishing, his personal life was less than ideal. Steven was involved in a pedestrian accident in September 2010. He was driving through Malibu, California when he struck 24-year-old Brent Rosenberg, who was severely injured and in critical condition but survived. The police report said that there was no indication that speed or alcohol contributed to the incident.
The problem with alcohol came in the following years. Steven was battling to stay sober, and when he realized that he needed help, he voluntarily checked into rehab in October 2016, and his family supported his decision.
Love life and spouse
Steven had an interesting love life. When he was young, he was one of the most desirable men in Hollywood, and subsequently has married four times. Steven's first wife was actress Melanie Griffith, who needs no special introduction. The two married in 1981, and their son Alexander Griffith Bauer was born on 22 August 1985. Steven and Melanie were one of the favorite Hollywood couples, as she was the one who helped him with his drug addiction. They divorced in 1989.
Later that year, Steven married Ingrid Anderson, also an actress, perhaps still known best for her role in "Hercules" (1983). Ingrid and Steven have a son, Dylan Dean Steven Bauer, who was born on 14 May 1990, but the two divorced in 1991.
Steven's third wife was Christiana Boney, a non-celebrity; they married in 1992 and divorced after 10 years, Steven's longest marriage (for now).
His fourth wife was Paulette Miltimore, who is only known as his now ex-wife. They married in 2003 and divorced in 2012.
Sometime in 2014, Steven began a relationship with a girl named Lyda Loudon, the daughter of Missouri State Senator John Loudin and his wife Doctor Gina, a radio-show host. Their relationship caused many controversies, since, at the time when they met, Lyda was 18 years old, and Steven was 58, but as of December 2022, Steven and Lyda are still together.
Age, height, and net worth
Steven is 66 years old. He was known for his dark black hair and eyes, as well as his irresistibly charming smile, so it's no surprise that he was named one of the sexiest actors in the 1980s. According to his fans, Steven is still in good shape; he's 6ft 1in (1.85m) tall and weighs around 175lbs (80kgs); he takes care of his body primarily through swimming.
If you have wondered how rich this actor is, according to sources, as of late 2022, Steven's net worth has been estimated at over $5 million.