• Retired American actress and activist
• Known for her roles in "McMillan & Wife" (1971-1976) and "Kate & Allie" (1984-1989)
• Appeared in a few guest roles since her retirement in 1989, with her most recent being in the TV sci-fi mystery comedy series "Upload" (2020-2022)
• Married three times and has two daughters and three sons
• Has an estimated net worth of $60 million
Who is Susan Saint James?
Susan is an American retired actress and activist, perhaps still best known to the world as Sally McMillan in the TV series "McMillan & Wife" (1971-1976) and as Kat McArdle in the TV series "Kate & Allie" (1984-1989), in addition to several other notable roles that she had during her active career.
What Happened to Susan Saint James? What is she doing now?
Susan retired from acting following the end of "Kate & Allie" in 1989; however, she's emerged from retirement a few times to appear in guest roles – her most recent appearance was in the award-winning TV sci-fi mystery comedy series "Upload" (2020-2022).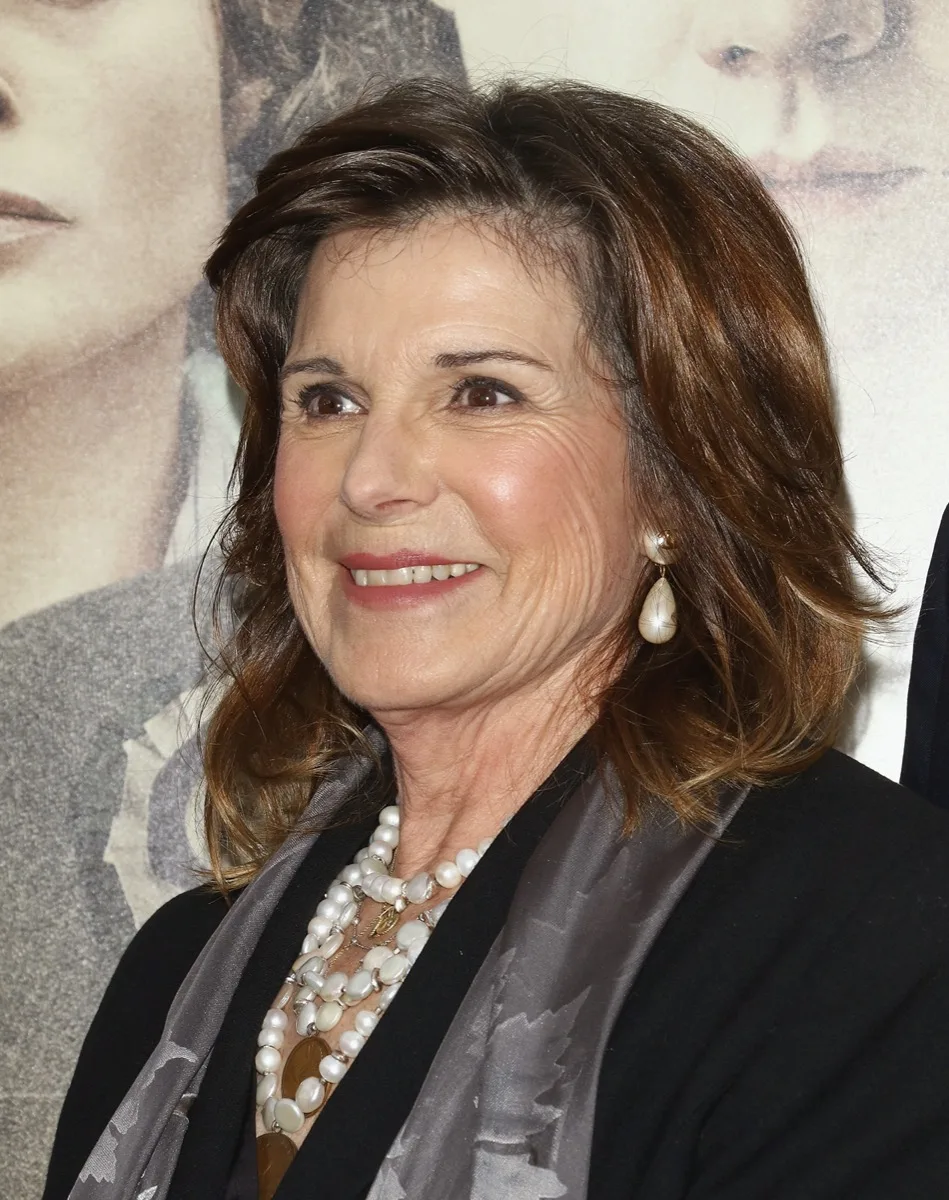 Susan Saint James Wiki: Age, Childhood, and Education?
Susan Jane Miller was born on 14 August 1946, in Los Angeles, California, USA. Of German, English and Irish ancestry, she is the daughter of Charles Daniel Miller, president of the Testor Corporation, and his wife, Constance Miller, a teacher.
Although born in Los Angeles, she grew up in Rockford, Illinois, and went to Woodlands Academy of the Sacred Heart in Lake Forest. After high school matriculation, she enrolled at the private liberal arts Connecticut College for Women in New London, Connecticut.
Career Beginnings
Before making her acting debut, Susan briefly modeled during her teen years in the US and France, which exposure proved beneficial, as she had a relatively easy entrance into an acting career.
Susan made her acting debut in 1966, as Peggy Chan in the television drama movie "Fame Is the Name of the Game", based on the novel by Tiffany Thayer, starring Anthony Franciosa, Jill St. John and Jack Klugman. Two years later, the movie was picked up and adapted for the TV series "The Name of the Game", which lasted until 1971, with Susan appearing in 36 episodes of the Primetime Emmy Award-winning series, which made her very popular at the start of her career. She even took home a Primetime Emmy Award in the category for Outstanding Continued Performance by an Actress in a Supporting Role in a Series.
Rise to Stardom
In 1971 she was selected for the role of Sally McMillan in the Primetime Emmy Award-nominated TV mystery crime-drama series "McMillan & Wife", about Police Commissioner Stewart' Mac' McMillan and his amateur detective wife, as they solve the city's most baffling crimes. Co-starring Rock Hudson and John Schuck, The series lasted until 1977, making Susan one of the most iconic actresses of the decade. She received a number of prestigious award nominations, including three Primetime Emmys in different categories, three Golden Globe nominations in the category for Best TV Actress – Drama, in addition to other nominations.
During this time, she wasn't pursuing many other projects, and appeared only in the television movie "Magic Carpet" in 1972.
Once the series ended, Susan portrayed Tina Waters in the action comedy-drama film "Outlaw Blues", directed by Richard T. Heffron, and co-starring Peter Fonda and John Crawford. The following year, she starred in the television horror-drama movie "Night Cries".
She was swamped the last year of the decade, working on several project -. in 1979, she was the lead star of the television romantic comedy movie "The Girls in the Office". Moreover, the same year she was Cindy Sondheim in the award-winning horror comedy film "Love at First Bite", a comedy spoof on the popular Count Dracula story, co-starring George Hamilton and Richard Benjamin. Among others, Susan appeared in the Primetime Emmy Award-nominated television historical drama movie "S.O.S. Titanic", about the tragic maiden voyage of the allegedly unsinkable R.M.S. Titanic in 1912, with David Janssen, Cloris Leachman, and Harry Andrews as the main stars.
I have a soft spot for this drama. It was clearly filmed on the Queen Mary and in Seaford House (which looked nothing like the Titanic), and the special effects amount to an off-camera stagehand with a hose … but Helen Mirren! David Warner! Ian Holm! pic.twitter.com/mZrupwpJy0

— Steven Veerapen (@ScrutinEye) January 21, 2023
The '80s and Retirement
Susan began the decade with the role of Jane in the crime-comedy film "How to Beat the High Cost of Living", about three housewives who devise a plot to steal $1 million, co-starring Jessica Lange and Jane Curtin.
The following year, Susan starred in the film "Carbon Copy", next to George Segal and Jack Warden, while in 1982, she was the main star of the war-drama film "Don't Cry, It's Only Thunder", directed by Peter Werner.
Two years later, Susan secured one of her career's most prominent roles, when chosen for the part of Kate McArdle, in the TV comedy series "Kate & Allie", which follows the lives of two divorced mothers and their children sharing an apartment. Her co-star was Jane Curtin, while Sherry Coben created the series. Susan appeared in all 122 episodes of the Primetime Emmy Award-winning series until its conclusion in 1989, and received a Primetime Emmy Award nomination.
When the series ended, Susan chose to retire from show business and focus on other interests, including family, but also volunteering with the Special Olympics.
She has re-emerged from retirement a few times to appear in guest roles; in 1996 she was Lynn O'Brien in the TV series "The Drew Carey Show", while in 2006, she appeared in the TV procedural crime-drama series "Law & Order: Special Victims Unit". In 2011 she was Joy McAfferty in the TV series "Suits", among several other appearances.
Net Worth
According to sources, Susan Saint James's net worth is estimated at over $60 million, as of early 2023.
Personal Life, Marriages, Husband, Children
She married writer and director Richard Neubert when she was just 21 years old, however, the marriage lasted only from 8 July 1967 until December 1968.
Her second husband was Tom Lucas, a makeup artist; the two married in 1971 and had two children, Sunshine Lucas and Harmony Lucas, born in 1972 and 1974, respectively, however, the two divorced in 1979.
Susan married for the third time to Dick Ebersol, who was then the executive producer at "Saturday Night Live" (SNL) in 1981. They met the same year when she guest-appeared in one episode of the critically acclaimed show.
She gave birth to their first child, a son named Charlie Ebersol, in 1982, and their second son, Willie Ebersol, was born in 1986 – Susan was 40 years at the time. They had another son, Edward 'Teddy' Ebersol, born in 1990 when Susan was 43 years old, however, Edward died in a tragic plane crash on 28 November 2004. The private plane carried Susan's husband and sons, Charles and Edward – Dick and Charles survived. Teddy Ebersol's Red Sox Fields at Lederman Park in Boston was named in memory of Susan's son.
Appearance and Vital Statistics
Susan Saint James has brown hair and brown eyes. She stands at a height of 5ft 7ins (1.7m), weighs approximately 121lbs (55kgs), with vital statistics of 35-23-33, bra size 36A.