• Sydney Watson is a YouTuber, social media star, and journalist, born in Sydney, Australia
• She is a right-wing conservative, who regularly shares her opinion on gun law, feminism, and immigration
• She has a master's degree in journalism from the University of Melbourne
• She has nearly 600,000 subscribers on YouTube and is very active on Instagram, Twitter, and Facebook
• She is a highly vocal activist and has collaborated with other YouTubers and journalists in her videos
Who is Sydney Watson?
Sydney Watson is a YouTuber, social media star and journalist, who rose to popularity with her self-titled YouTube channel. As a right-wing conservative, she uses her social platforms to share her opinion on a wide range of topics, including gun law, feminism and immigration.
Early life and Family
She was born under the Zodiac sign Cancer on 25 June 1990, in Sydney, New South Wales, Australia; her mother is American, while her father is Australian. She holds Australian nationality, and as of mid-2021, she is 31 years old. She currently lives in Texas.
Not much information is known about her background and childhood, except that she grew up in a conservative household, and has often credited her parents for instilling those ideologies.
Just waiting for America to go back to being America. pic.twitter.com/xHJhJG6ueE

— Sydney Watson (@SydneyLWatson) May 19, 2021
When it comes to her education, she reportedly attended the University of Melbourne to pursue a degree in criminology, from which she graduated in 2016. She later returned and earned her master's degree in journalism.
Rise to fame
During her graduation year, she gained attention for speaking out against the petition to remove the Facebook page entitled "Hotties of Melbourne University". While many deemed the name of the group demeaning, Sydney saw the site as flattering as opposed to sexist.
Hoping to incite a range of discussions relating to social and political notions, in 2018, Sydney launched the YouTube channel.
Besides political commentary, she also creates story-time videos, such as: "I was detained and questioned by the FBI at LAX". Since launching her channel, Sydney has shared her opinion on some very sensitive issues present in our society, such as the Transgender Movement, white privilege, and freedom of speech. In 2018 the "Me Too" movement dominated headlines, with countless women around the globe sharing their experiences of assault and abuse.
However, Sydney felt that it went too far, prompting her to create her first video, entitled "THE #METOO MOVEMENT HAS RUINED WORKPLACES", which made national TV headlines after she organized a rally to protest against the treatment of men.
In her interview for Sunrise live, she said: "I would say that we have gotten so far into collectively hating on men or vilifying them for the actions of a few. For me, it was really the time to do something about it and stand up. We should be treating each other better. I need to highlight that "each other", both women and men."
Her other videos such as "4 REASONS WHY FEMINISM IS FULL OF HYPOCRISY" and "Liberals are trying to DESTROY Christmas"  have raised some eyebrows, with people often leaving negative comment on her videos. During the quarantine of 2020 and the global pandemic, she was very vocal about the government's restrictions and suggestions, particularly about wearing a face mask which was a highly debated subject.
Her opinion was not meet with affirmation, and many began attributing terms such as anti-science and anti-waxer.
Even though she does get a fair number of negative comments, she has also gained a large fan base on YouTube, which at the moment counts nearly 600,000 subscribers. As a humorous person, Sydney likes to add a slight note of irony and sarcasm while debating, to stress some irregularity or faultiness. She is very active, posting two to three videos a month, usually talking about current hot topics. Sydney has also guest-starred and collaborated with other YouTubers and journalists such as Zuby, Tim cast IRL, and Rebel News.
In her recent videos, she discussed topics such as the erasure of women, gender and sexuality, once again inviting the holders of opposite beliefs to share their opinions.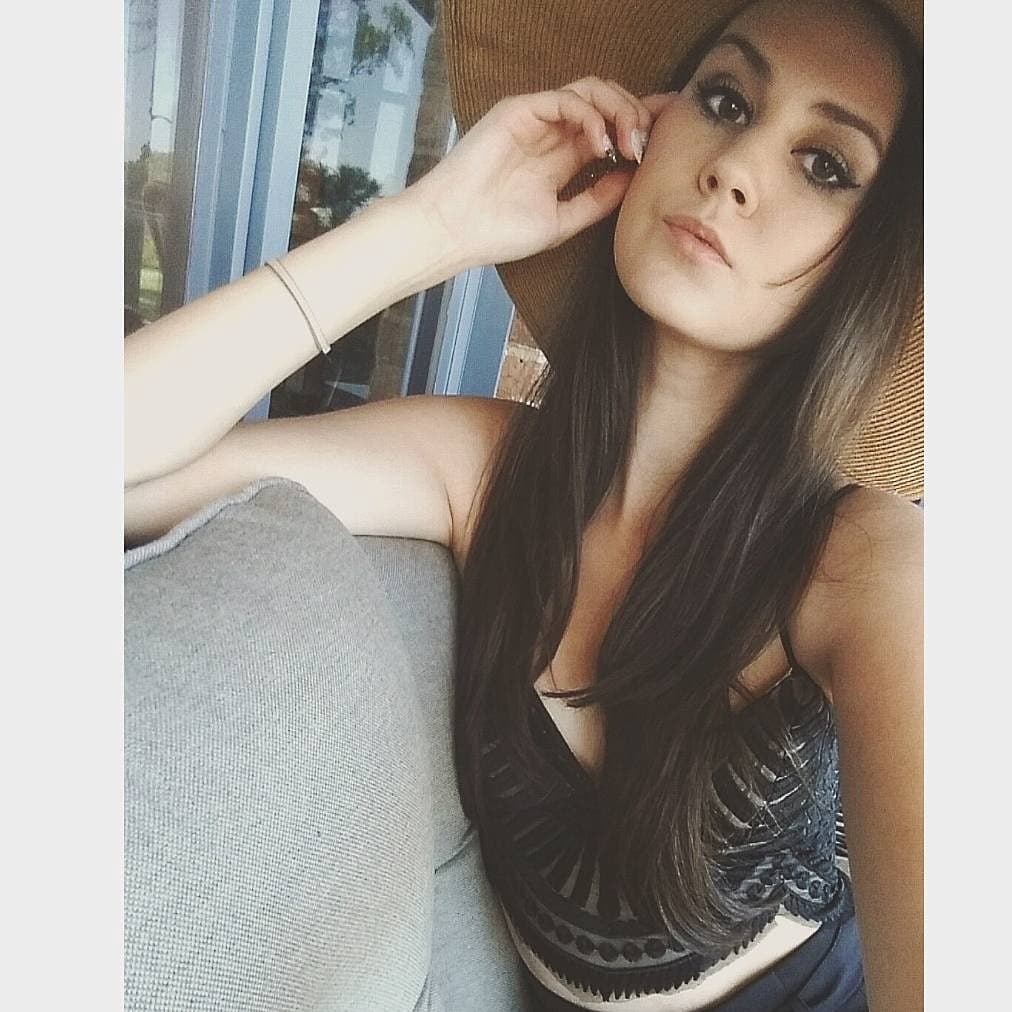 Since June 2021, she has begun appearing every Sunday morning with Luke Grant on Australia Overnight.
She is very active on Instagram as well – her account entitled "Vampire Lord Sydney Watson" has nearly 80,000 followers, while her Twitter has nearly 140,000 fans. She also uses Facebook, which counts 80,000 followers, and Gab, which has over 13,000. Similar to her YouTube channel, she mainly utilizes these platforms to draw attention to certain social and political agendas with an occasional meme.
What is her net worth?
As of 2021, her net worth is estimated at over $200,000, earned through her career as a YouTuber and journalist.
The highly vocal activist has also collaborated with various brands and app creators, such as Ekster, Ground News, and Surfshark. She additionally earns through paid sponsorships and affiliations.
Personal life
Not much is known about her dating history and current romantic interest. In one of her videos, she mentioned that she was "in a majorly abusive relationship which went on for almost two years"; however, she never disclosed the name of her partner. According to reports, she is at the moment single. In an interview, she said: "I'm looking for a husband".
Physical stats and Hobbies
Sydney is 5ft 7ins tall (170cm), while her weight is unknown. Her natural hair is brown, further adorned with dark brown eyes.
In her free time, she likes to play piano and sing.
Back in the day, when Sydney launched her channel, she mainly posted videos covering popular artists.
An interesting detail about Sydney – she speaks French and often jokes about it in her videos.
She runs a page entitled "Be Brave" on which she creates poems about love and heartbreak. Even though many classify her as anti-feminist, she perceives herself differently. In one of her videos, she said that she was not against women, but rather the pendulum had swung too far in the sense of fairness, prompting her to speak about it.
Even though many criticized her for talking against the "Me too" Movement, in a video, she disclosed that she had been a victim of sexual assault. She contacted police and reported the man but was quickly disappointed after being told that nothing could be done due to cultural differences.
In the video entitled "I blame him, not men: What I learned from being sexually assaulted", she said: "Initially I felt cheated, then I felt angry and then I was not angry at men. I was angry at anyone. However later I have realized that not all men will act this way. In fact the vast majority of men find this behavior completely indefensible and disgusting."