• Vanessa Angel is a British actress and former model born in London on 10 November 1966.
• She is best known for her role in the 1996 movie "Kingpin".
• She has had roles in over 70 movies and TV series.
• She is physically active and works out daily.
• Her net worth is estimated at over $3 million.
Who is Vanessa Angel?
British actress and former model Vanessa Madeline Angel, was born in London, England, on 10 November 1966, so her zodiac sign's Scorpio. She's had roles in more than 70 movies and TV series, and is perhaps still best known for her playing of Claudia in the 1996 sports comedy movie "Kingpin". It was directed by Bobby and Peter Farrelly, starred Woody Harrelson, Randy Quaid and Bill Murray, and follows a former competitive bowler who's become the coach of a rising star.
Vanessa's not to be mistaken for Indonesian Instagram star and actress of the same name, who died in a car accident on 4 November 2021; her husband Bibi Ardiansyah also died, while their son Gala Sky Ardiansyah survived the crash.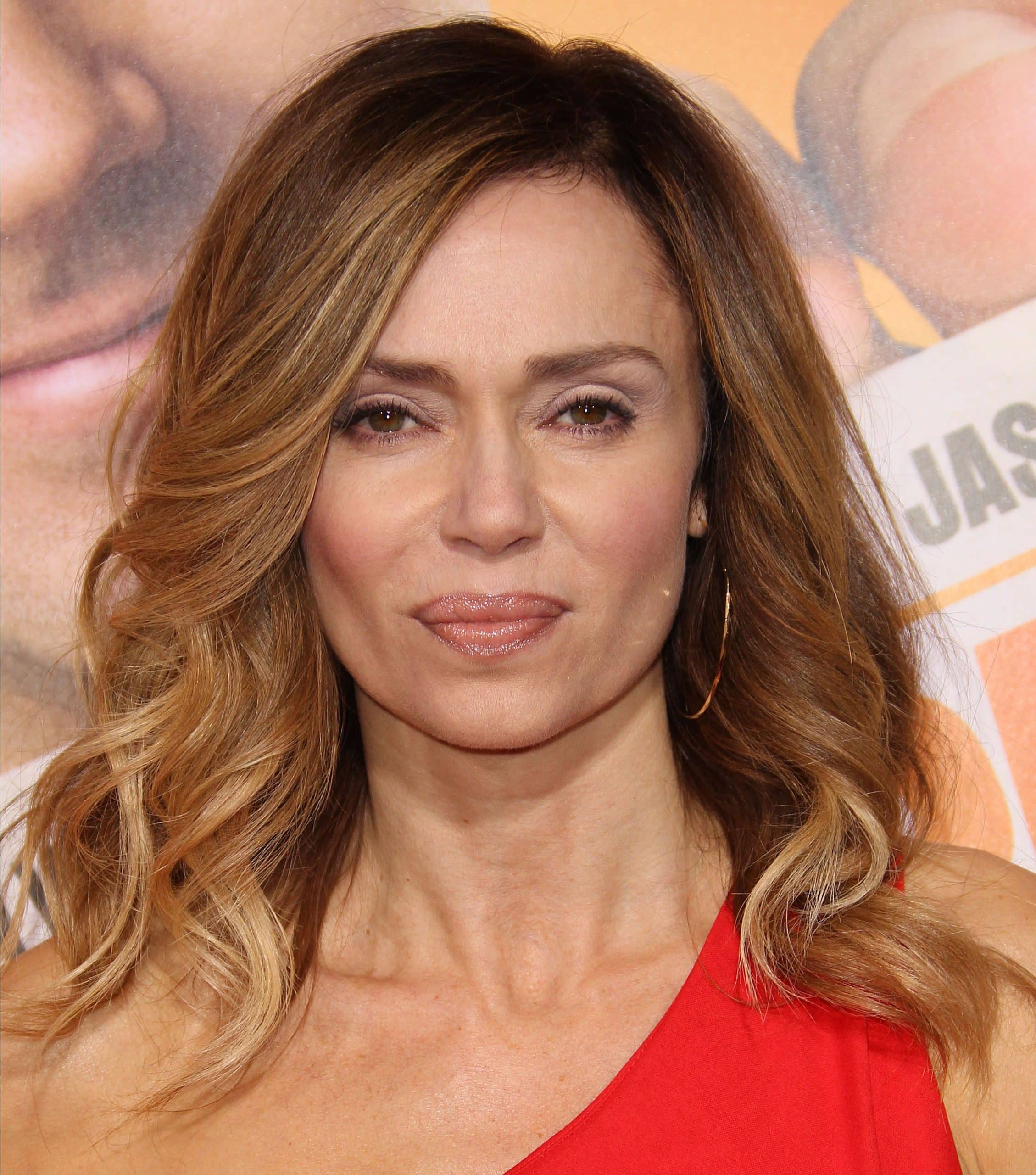 Education and early life
Vanessa was raised in London by her father Peter Angel who was a stockbroker, and mother Elizabeth who was a housewife; she hasn't spoken of having siblings, so her fans believe that she has none.
Vanessa was in her early teen years when she was spotted by a talent agent while sitting in a London café; she was 16 when she signed a contract with Ford Models, and with her parents' permission moved to New York City. She went on to appear on the cover page of the magazines "Cosmopolitan" and "Vogue", as well as in several commercials for Diet Pepsi.
Vanessa matriculated from a local high school in 1985, and went on to pursue an acting career.
Roles in movies
Vanessa's debut film role was her playing of Russian Rocket Crew Member in the hit 1985 adventure comedy "Spies Like Us", directed by John Landis, and which starred Chevy Chase, Dan Aykroyd and Mark Stewart. It follows two government employees who believe that they are US spies, while they're actually being used to start a nuclear war. Vanessa had only one other film credit in the '80s, playing Jackie Johanson in the 1989 comedy "Another Chance".
The year 1991 saw her as Deborah Walker in the crime thriller "Killer Instinct", and in 1992, she portrayed Stewardess in the action comedy "Stop! Or My Mom Will Shoot". She appeared as Marianne in the 1994 romantic comedy "Sleep With Me", directed by Rory Kelly, and which starred Craig Sheffer, Eric Stoltz and Meg Tilly. It tells the story of three best friends – Sarah, Frank and Joseph; Sarah's just married, but had before that kissed Frank and told him it could have been him. Some of Vanessa's film roles in the remainder of the '90s were in the 1996 drama "Cityscrapes: Los Angeles", the 1998 romantic comedy "Kissing a Fool", and the 1999 action thriller comedy "Made Men".
She portrayed Anita Donlee in the 2004 crime comedy "The Perfect Score", directed by Brian Robbins, and which starred Scarlett Johansson, Erika Christensen and Chris Evans; it tells the story of six teenagers who've broken into the Princeton Testing Center, wanting to steal the answers to their upcoming SAT tests. Vanessa could then have been seen playing supporting characters in the 2005 romantic drama "The Good Humor Man", the 2008 romantic comedy "Blind Ambition", and the 2009 comedy "Endless Bummer".
The year 2016 saw her star as Queen Rosalind of Edgemere in the romantic family comedy "My Summer Prince", written and directed by Peter Sullivan, and which also starred Taylor Cole and Jack Turner. The movie follows crisis manager assistant Mandy who's fallen in love with Prince Colin.
Vanessa's three most recent film roles have been in the 2021 drama "Single Mother by Choice", and in 2022 the romantic comedy "Merry Ex-Mas" and the crime thriller "Deadly Games".
Roles in TV series
Vanessa's debut TV series role was her playing of Christine Hayes in the 1988 episode "Video Games" of the crime action "The Equalizer", and she could then have been seen appearing in three episodes of the 1991 action crime adventure "Baywatch" and the 1992 episode "The Lester Guy Show" of the comedy "On the Air".
In 1992 and 1993, she played Detective Peggy Elliott in the crime drama "Reasonable Doubts", created by Robert Singer, and which starred Mark Harmon, Marlee Matlin and William Converse-Roberts. It follows the relationship between Detective Dicky Cobb and Assistant DA Tess Kaufman; the series won one of its 18 award nominations.
What marked the '90s for Vanessa was playing the lead character Lisa in all the 88 episodes of the science fiction fantasy comedy "Weird Science", created by Alan Cross and Tom Spezialy, and which also starred Michael Manasseri and John Asher. It follows Wyatt Donnelly and Gary Wallace who've used their computer to create Lisa, their dream woman.
We'd like to welcome from the cast of Weird Science, Vanessa Angel, John Asher and Michael Manasseri to the Level Up team!#VanessaAngel #JohnAsher #MichaelManasseri #WeirdScience #Reunion #Kingpin #HallPass #DirtyLove #TeamLevelUp #LevelUpEntertainment #LevelUp #LevelUpclients pic.twitter.com/lWZffYnyqv

— Level Up Appearances (@LevelUpSignings) January 17, 2018
Vanessa had only two TV series roles in the 2000s: she played Mary Turner in the 2003 episode "Body Double" of the crime mystery "The Division", and Pauline Hoover in the 2009 episode "The Heart of a Cop" of the fantasy "Saving Grace".
She had five TV series roles in the next decade, and her most recent has been her playing of Jackie in six episodes of the 2020 drama "Sons of Thunder", starring alongside Randal Reeder and Mavrick Von Haug; the series follows combat veteran Simon as he's travelling around the states on his motorcycle.
Other credits
Vanessa received special thanks for the 2000 drama movie "Bread and Roses".
Some of the talk-shows in which she's made a guest appearance include "Entourage", "The Good, the Bad, and the Sequel", and "On Air with Ka$h".
Love life and spouse
There's only a single man whom Vanessa's been with, that the public knows about. She married popular American actor Rick Otto in a private ceremony on 6 April 1996. Rick has appeared in close to 40 movies and TV series, and is perhaps still best known for his playing of Officer Kenneth Dozerman in 14 episodes of the critically acclaimed crime thriller series "The Wire", which aired from 2002 to 2008 and won 16 of its 72 award nominations.
Vanessa gave birth to their daughter India Otto on 10 March 2001; India grew up being interested in sports, and is today playing basketball at the University of Southern California.
Vanessa and Rick divorced in 2019. She hasn't spoken of any other past or present relationships, and Vanessa seems to be unattached as of January 2023, was married to Rick Otto, and they have a daughter together.
Interesting facts and hobbies
Vanessa was cast to play the lead character Xena in the popular 1995 action adventure movie "Xena: Warrior Princess", however, she was ill and unable to travel to New Zealand to start shooting; the role went to New Zealand actress Lucy Lawless, who's still today best known for it.
She's a clothes designer, and her 2009 clothing line VANE La was sold in some of the best boutiques in Los Angeles, such as Belle Gray and Ron Herman.
There are over 40,000 people following Vanessa on Instagram today, and she's posted nearly 1,000 pictures and videos onto the social media network.
She's still physically highly active, and works out on a daily basis.
Vanessa's favorite actresses are Scarlett Johansson and Julie Roberts, and some of her favorite movies include "Isle of Dogs", "Lost in Translation" and "The Man Who Wasn't There".
Height, eyes and wealth
Vanessa's age is 56. Her eyes are green and she has brown hair, she's 5ft 8ins (1.73m) tall and weighs about 135lbs (62kgs).
Vanessa's net worth's been estimated at over $3 million, as of January 2023.