• Venus Angelic is a Swiss YouTuber known for looking like a 'living doll'
• She achieved celebrity status through her digital content creation
• She eloped with an older fan in 2015, and moved to Japan
• She suffered from body dysmorphia and had a weight reduction surgery in South Korea
• Her net worth is estimated to be over $303,000
Venus Angelic is a popular Swiss YouTuber known for looking like a 'living doll'. She became a social media sensation after her YouTube video "How to look like a doll" went viral in March 2012. Over the years, Venus has undergone serious character development, as she moved from being "the barbie doll", to creating adult content on a subscription-based platform. While she's no longer a social media sensation, her toned down personality of recent has fans asking – "What happened to Venus?".
As always, we have the information at your disposal. Keep reading to find out what happened to the living doll.
Early Life, Family, Educational Background
Venus Isabelle Palermo was born on 8 February 1997, in Brugg, Switzerland, to a young Hungarian woman named Margaret Palermo.
No mention has been made of her father – Margaret was a single mother. When Venus was six months old, her mother married an older man whom she met through work in Switzerland. In 2008, Margaret moved her family to Spain, including Venus who was 11 years old at the time. Apparently she has also lived in London and Japan.
There is scant information on Venus' educational background, because she and her mother moved around a lot. In an interview, she stated that she used to go to real schools until they moved to London. The schools there did not accept Venus, so she ended up being home-schooled by her mother.
She only achieved celebrity status due to her content on social media. While she continues to share more details of her daily life, she hardly speaks of her life before fame.
Career
Television/Film
Venus got a lot of attention as a child, however subtle it was. People who met her were fascinated by her appearance.  It was not long until the movie producers got a hold of her mother, who was also Venus' manager, and presented her with offers for Venus to appear in a film.
At age six, Venus was cast as an extra in "Ready, Steady Charlie" (2003), a Swiss film, directed by Mike Eschmann.
In 2006, Venus won the Thai Beauty and Culture Contest held in Gretzenbach, Switzerland. Due to her status as a popular YouTuber, she appeared in the documentary "My Strange Addiction", in an episode titled "I'm a Living Doll", aired on TLC Channel.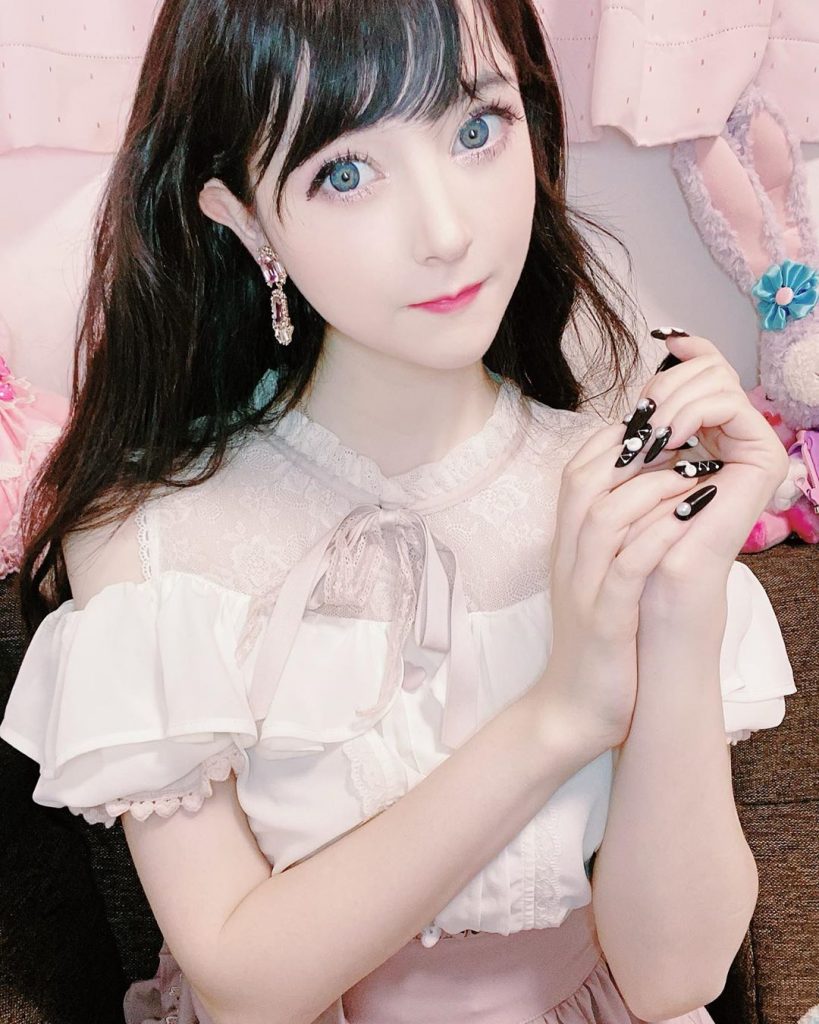 Digital Content Creation
Venus' entire career is based on digital content creation, although the platforms where she uploads content vary. She started her YouTube channel in May 2010, firstly posting a dance video and went on to share other content, focusing on Japanese culture. After some time, she began sharing tips on achieving the perfect make-up through tutorials and DIYs,. From time to time, she would recreate looks of famous cartoon/anime characters such as Cinderella, Elsa, Rapunzel and  many more.
She represented the fashion icons by posting hauls and quick tips on how to dress better. Her audience appreciated the valuable information she shared with them, and slowly they helped Venus build a brand, establishing her as an authority in fashion and cosmetics.
]
In March 2012, Venus Angelic put up a video on her YouTube Channel, "How to Look Like a Doll" which went viral, especially as she actually had a doll-like appearance. That video was shared countless times on social media, and the number of her subscribers skyrocketed.
However, she certainly received a lot of criticisms too, on her "doll-like" voice and content. Some claimed she was leading young girls astray, by constantly presenting them with unrealistic beauty standards. Venus and her mother appeared in an interview with "Daybreak UK" in 2012, to address the negative comments about her choice of content.
She also did a pre-release cover of "I Love It" by Icona Pop in 2013, which peaked at number 71 on the UK Singles Chart.
Another video that comes close to the viral doll video is "How to Look Like a Korean Girl", which she uploaded in May 2014, and has attracted over 19 million views on her channel.
Did Venus' social media popularity overwhelm her so much that she started to take the wrong decisions? We may never know, but after Venus' elopement, she made a dramatic shift in her choice of content, with videos for a mature audience, and speaking on her history of abuse. She retains her position as a 'living doll', but her content is more mature now.
She also announced on her channel that she would set up an OnlyFans account, a subscription-based platform, which has an age limit. Users mostly post adult content on the site.
Her YouTube channel has grown over the years to have 1.8 million, subscribers and 262 million views in total.
Modeling Career
As Venus Angelic's audience grew in numbers, she became a hotshot in the modeling industry. Many brands reached out to her for collaborations, and she accepted some modeling contracts and declined some. She won the bodyline modeling contest organized in 2011 by a Japanese fashion brand, later appearing as a model for the brand. She has since modeled for many other fashion and cosmetic companies.
Personal Life, Husband
In 2014, Venus secretly started seeing an older fan of hers, Manaki Okado. The man was six years her senior and resided in Japan. Apparently, he also had an obsession for dolls and frills, and started following Venus when he discovered her channel. They spoke online and finally met physically when he went to meet Venus and her mother in Disneyland.
From the outset, Margaret Palermo was not in support of their relationship, so Venus eloped with Manaki later in 2015, and moved to Japan.
This set off a feud between Venus and her mother, before long made public, as each of them tried to explain the situation on their individual YouTube channels.
There has been speculation about the real reasons Venus fled from her mother's home; some cite abuse as the reason, while others say Margaret had an unhealthy amount of control over Venus' YouTube content. Either way, it doesn't seem that the estranged mother and daughter are ready to bury the hatchet.
Venus suffered from body dysmorphia. At a little over eight stone – 53kgs – she felt obese. She contacted over 50 doctors for a weight reduction surgery – all but one declined to perform the surgery as it would pose a serious risk to her health. In 2018, she traveled to South Korea to have the procedure performed by the one doctor who agreed to it.
[sc name="res4″
The surgeon removed 120cm of her intestines, and sewed a part of her stomach shut to make it look (even) smaller.
She kept the surgery hidden until a year later, when she fell seriously ill; the stitches had collapsed and her weight dropped to 38kgs. Her doctors performed emergency surgery to repair her stomach and the collapsed stitches. Venus has now recovered from the 'surgery-gone-wrong'.
There has been no confirmed case of cheating between Venus and Manaki, but the duo divorced for undisclosed reasons. She doesn't have any children or pets that we know of. Venus Angelic is single again and living free in Japan.
Appearance, Clothing Style
Venus Angelic is 5ft 7ins (1.7m) tall, while she currently weighs 97lbs (44kgs). Her natural hair color is dark brown, and she has green eyes. For a long time, Venus preferred to bleach her hair blonde, and even now she changes the color occasionally.
Angelic literally became a social media personality because of her dressing and facial looks. She dresses still like a real life doll.
Her wardrobe consists of cat ears, petite flare skirts, thigh high boots and little gowns which come in a variety of colors, especially pink.
Hobbies, Favorite Things and Interesting Facts
Venus is multilingual, speaking about seven languages fluently including English, Spanish, German, Japanese and Romansh.
She has a drinking problem.
She is deeply fascinated by Japanese culture.
Net worth and Salary
24-year old Venus Palermo has accumulated quite a fortune because she started her career as a teenager. Her net worth is currently estimated at over  $303,000. There are no details of property owned by Venus Angelic at this time.