• Julianne Phillips is an American model and actress, best known as the first wife of singer-songwriter Bruce Springsteen
• She was born in Evanston, Illinois, raised in Lake Oswego, Oregon, and attended Brooks College in Long Beach, California
• She began modeling in the early '80s and later pursued an acting career, landing her most notable TV role in the drama 'Sisters' from 1991 to 1996, and her most notable movie role in 'Big Bully' in 1996
• She married Bruce Springsteen in 1985, but the marriage ended in divorce in 1989; she later dated Bryan Kestner and actor Pierce Brosnan before retiring in 1997 and withdrawing from the public eye
• Bruce Springsteen has released 20 studio albums, has won 20 Grammy Awards, and has a net worth estimated at over $650 million
Who is Julianne Phillips?
A model and actress, Julianne Phillips came into the spotlight after it was revealed that she was dating famous singer-songwriter and musician, Bruce Springsteen. Although she had some notable acting roles and was one of the highest-paid models, Julianne is known best as the first wife of this popular heartland rock performer.
To learn more about Julianne, how she met Bruce, and why they divorced, continue reading this article – we will tell you the naked truth about her life and her career.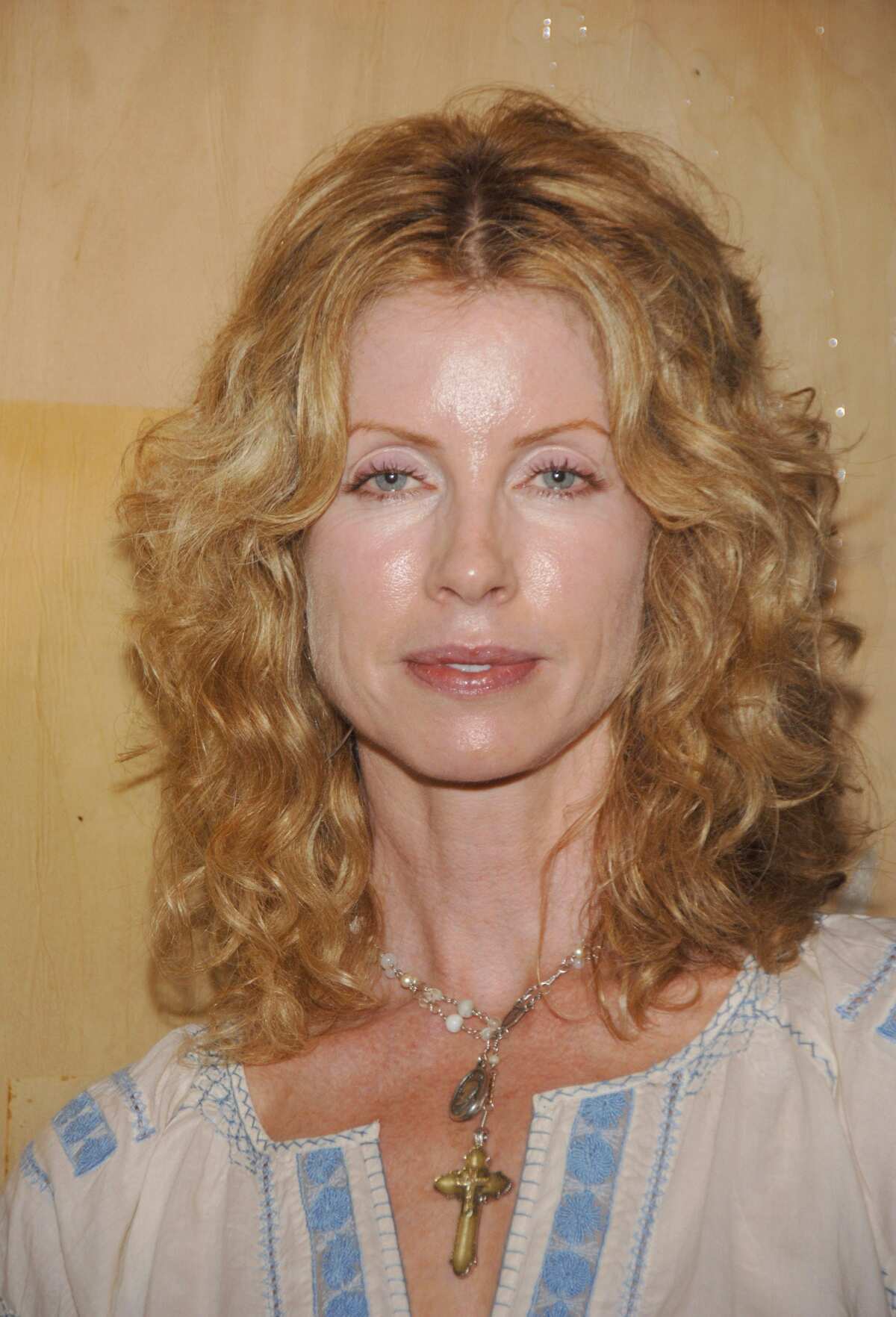 Early life, family, and education
Born on 6 May 1960, Julianne's zodiac sign is Taurus. She's an Evanston, Illinois USA native, although she was raised in Lake Oswego, Oregon. Julianne holds American nationality, and her ethnicity is White. She was raised in the Catholic faith by her parents Ann and William Phillips, alongside her five siblings, whose names she hasn't shared.
Speaking of her educational background, Julianne attended Lake Oswego High School, and upon matriculating in 1978, enrolled at Brooks College in Long Beach, California, but it isn't clear if she ever obtained her college degree.
Modeling career
Julianne began modeling in the early '80s, and in 1982, she signed for the Elite Modeling Agency, New York City. The agency represented Julianne as a 'perfect-ten package', and she was earning around $2,000 per day.
Subsequently, she moved to Los Angeles, California, and made an appearance in the music video for the song "If I'd Been the One" by 38 Special in 1983. This led to her launching her acting career – as she said, her father was the one who encouraged her to try her luck on television and in movies.
Acting career
Julianne made her acting debut as Joanna Brannigan in an episode of the series "Summer Fantasy" in 1984, and later that year made her first movie appearance as Anne Davis in the TV drama "His Mistress", starring opposite Robert Urich and Cynthia Sikes in this romantic drama about an older man, unhappy in his marriage, who falls in love with a young girl and leaves his family, at which point problems begin. The movie had no nominations, but was well-rated by viewers.
Julianne made her big-screen debut in 1986, playing Sally in the comedy "Odd Jobs", starring Robert Townsend and Paul Reiser, followed by her first lead role as Dixie in the romantic drama "Sweet Lies".
In the following years, Julianne was seen in "Seven Hours to Judgement" (1988), "Skin Deep" and "Fletch Lives" both in 1989. In 1990, she made an appearance in an episode of the series "Midnight Caller", followed by her role as Janet in the 1992 TV movie "Getting Up and Going Home".
Julianne co-starred in several TV movies before she was cast to play her most notable television series role, as Francesca 'Frankie' Reed Margolis in the drama "Sisters". It followed the story of four sisters from Winnetka, Illinois, their lives, and their love stories. The series aired from 1991 until 1996, and Julianne was seen in 93 episodes.
In 1996, Julianne returned to the big screen portraying Victoria in "Big Bully", starring opposite Rick Moranis and Tom Arnold in this comedy thriller which won three awards.
In the following year, she was seen as Justice Fitz in "Colin Fitz Lives!", followed by her role as Angela Nansky in "Allie & Me", which was her most recent role.
Marriage with Bruce Springsteen
Julie and Bruce Springsteen met backstage in October 1984; their short conversation was enough for Bruce to call her on a date. Their love story began soon afterwards, and Julie and Bruce married in her hometown on 13 May 1985, at midnight at the Our Lady of the Lake Catholic Church.
The sources close to them claim that although their marriage began as a fairytale, and Julianne was very supportive of Bruce's career, subsequently, his way of life and long trips started to bother her. One of her biggest complaints was that Bruce didn't wear a wedding ring backstage.
They separated in the spring of 1988, but kept their separation secret until Julianne filed for divorce on 30 August, citing irreconcilable differences; their divorce was finalized on 1 March 1989. It was reported that they had a fair settlement whose terms stayed undisclosed. They didn't have children together.
happened today!

May 13

Julianne Phillips and Bruce Springsteen married in 1985https://t.co/QnQwZB9OxK#brucespringsten @juliannephillips pic.twitter.com/1nXVZ9Ud0J

— PinkCadillac (@BSPinkCadillac) May 13, 2018
What is she doing now?
Following her divorce from Bruce Springsteen, Julianne was in a relationship with Bryan Kestner, but this was a short-lived love story. She also dated actor Pierce Brosnan, but the two ended their relationship in 1994.
Julianne decided to retire from acting in 1997, and completely withdraw from the public eye. Most recently, she was seen in an episode of "The Today Show" in 2014, when she reunited with her co-stars from "Sisters", but she hasn't spoken about her current private life.
She has no social media accounts, at least, none that the public is aware of, thus it's hard to find more info about her. Julianne is aged 62 as of early 2023, and it's believed that she lives a peaceful life, certainly away from the media's attention.
Briefly about her ex-husband Bruce Springsteen
Born Bruce Frederick Joseph Springsteen under the zodiac sign of Libra on 23 September 1949, Bruce is aged 73. He hails from Long Branch, New Jersey USA, thus he holds American nationality. Bruce comes from a family of Italian, Dutch and Irish descent, and most of his early life he spent with his parents Douglas and Adele An, in Freehold, a borough of Monmouth County, New Jersey. Bruce has two sisters, Pamela and Virginia.
Speaking of his educational background, he attended a local high school, and upon matriculating in 1967, enrolled at Ocean County College, but soon dropped out.
Bruce began playing guitar during his teenage years, and dreamed of becoming a musician, however, he struggled before he released his debut album "Greetings from Asbury Park, N. J." in January 1973. Although sales were slow, Bruce established himself as a critical favorite.
During his career, Bruce has released 20 studio albums, but the one which launched him to stardom was the 1984 album "Born in the US A", which sold 15 million copies in the US and 30 million worldwide. The biggest hit from this album was the song "Dancing in the Dark".
Bruce has received 20 Grammy Awards, among many other accolades and awards, and was inducted into the Rock 'n' Roll Hall of Fame, and also Songwriters Hall of Fame, both in 1999.
Some of his hits are "My Hometown", "Glory Days", "Born to Run", and "Thunder Road", among numerous others. Most recently, Bruce released his 21st album, "Only the Strong Survive" in November 2022.
When it comes to his personal life, before he met his future first wife, Bruce was in a relationships with photographer Lynn Goldsmith, and model Karen Darvin. Later, he dated actress Joyce Hyser for four years in the early '80s.
There were some rumors that he was in a secret relationship with Patti Scialfa before he married Julianne Phillips, and after Bruce divorced Julianne, he went to live with Patti. Later, it was revealed that while they were working together on the album "The Tunnel of Love Express Tour", Patti and Bruce fall in love. Fun fact: this album was mostly inspired by the unhappiness Bruce felt during his marriage with Julianne.
On 25 July 1990, Patti gave birth to her and Bruce's first son Evan James, and the two married on 8 June 1991. Their daughter, Jessica Rae, was born on 30 December 1991, and their second son, Samuel Ryan, on 5 January 1994.
As of January 2023, Bruce and Patti are still together.
Now we will finally tell you what most of you want to know. You're wondering how rich this musician is, aren't you? Well, according to sources, Bruce Springsteen has a net worth estimated at over $650 million.