• Candy Clark is an Oscar nominated American actress born on June 20, 1947
• She made her debut in 1972 in the TV series "Room 222" and starred in the films "Fat City", "American Graffiti", "The Man Who Fell to Earth", and "Buffy the Vampire Slayer"
• She was nominated for an Oscar for her role in "American Graffiti" and won the Saturn Award for Best Supporting Actress for her performance in "Blue Thunder"
• She is a fan of the rock band Led Zeppelin, and is currently taking on fewer acting roles to focus on herself and her hobbies of gardening and collecting antiques
• As of July 2021, her net worth is estimated at more than $3 million.
Candy Clark Wiki Bio
Candy Clark was born in Oklahoma, USA on 20 June 1947 – her zodiac sign is Gemini, and she holds American nationality. She's an Oscar-nominated actress, perhaps still known best for having starred in the 1973 hit film "American Graffiti", and its sequel "More American Graffiti".
Early life and education
Candy was born into a middle class family – her father Thomas worked as chef, while her mother Ella Padberg was a pediatrician. When she was very young, she and her family moved from Oklahoma to Fort Worth, Texas, where Candy matriculated from Green B. Trimble Tech High School in 1965, with good grades. She didn't pursue higher education, but instead moved to New York City, to work as a fashion model.
Roles in TV series
Candy made her TV series debut in 1972, when she appeared in an episode of the comedy drama "Room 222", created by James L. Brooks, and which aired on ABC from September 1969 until January 1974.
In the following years, she was more focused on filming movies, but still made several appearances in TV series, such as "The New Perry Mason", "Banacek" and "The New Dick Van Dyke Show".
In 1986, she starred in an episode of the action crime drama "Simon & Simon", created by Philip DeGuere Jr., following two brothers played by Jameson Parker and Gerald McRaney, who are running a private detective agency. In 1985 and 1986, she played the character Leslie 'Scooter' Emory, in two episodes of another detective series, "Magnum P.I.", created by Donald P. Bellisario and Glen A. Larson, and starring Tom Selleck, John Hillerman and Roger E. Mosley.
Candy guest starred in an episode of the crime drama "Baywatch Nights", created by David Hasselhoff as a spin-off from the popular series "Baywatch", which starred Pamela Anderson.
Also in 1995, Candy voiced two characters in an episode of the animated series "Aaahhh!!! Real Monsters". In November 2006, we saw her star in an episode of the mystery drama mini-series "Mystery Woman", entitled "Redemption", directed by Davis S. Cass Sr., and written by Michael Sloan and Joyce Burditt.
Candy also starred in two episodes of the 2017 "Twin Peaks" revival season, the mystery horror drama which starred Kyle MacLachan, Michael Ontkean and Madchen Amick, and follows an investigation into the murder of a local homecoming queen in the fictional town of Twin Peaks, Washington. It was created by Mark Frost and David Lynch, and originally aired on ABC from April 1990 through 1991. Although the series was cancelled after only two seasons due to low ratings, it eventually reached the status of a cult classic, and is considered to be one of the best TV series of all time.
After a long hiatus, the third season of "Twin Peaks" was announced on 6 October 2014, and premiered on Showtime on 21 May 2017. The future of the series is currently unclear, but the creators have expressed interest in making more episodes.
Roles in movies
Candy made her first big screen appearance in the 1972 sports drama "Fat City", written by Leonard Gardner, directed by John Huston, and which also starred Stacy Keach, Jeff Bridges and Susan Tyler. It follows two professional boxers struggling with their careers. It received three awards, and was nominated for four others, including an Oscar for Best Actress in a Supporting role, for Susan Tyrell.
In the following year, Candy starred in another Oscar-nominated film, "American Graffiti", written and directed by George Lucas, and also starring Richard Dreyfuss, Ron Howard and Paul Le Mat in the coming-of-age comedy, following a group of teenagers in the early 1960's.
It was warmly received by the public and critics alike, and became a huge commercial success, earning more than $200 million in box-office gross, and home video sales. In 1995, the US Library of Congress selected the film for preservation in the National Film Registry, for its cultural significance.
In 1976, Candy starred alongside David Bowie in the sci-fi drama "The Man Who Fell to Earth", written by Paul Mayersberg based on the eponymous novel by Walter Trevis, and directed by Nicolas Roeg,. Three years later, we saw her star in the "American Graffiti" sequel, entitled "More American Graffiti". It follows the same cast of characters, and is set a few years later than the original, in the wake of the Vietnam War. Despite the success of its predecessor, the sequel received a lot of negative reviews from the critics, and earned significantly less at the box-office, grossing just over $15 million.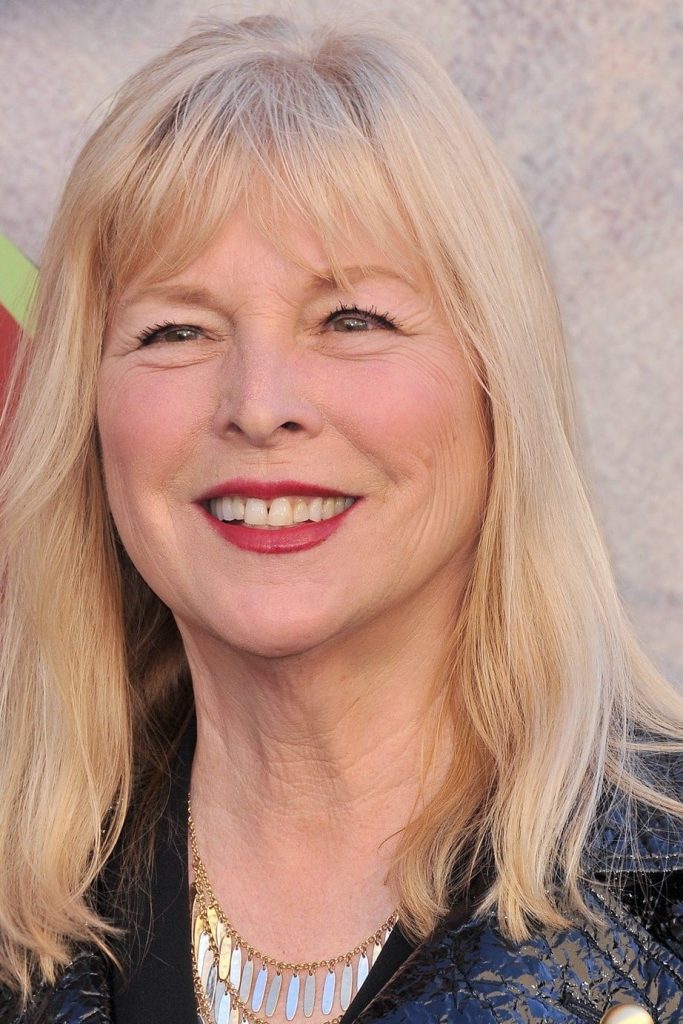 Candy also appeared in the 1988 sci-fi horror "The Blob", directed by Chuck Russel, and which also starred Shawnee Smith, Kevin Dillon and Donovan Leitch Jr. In 1992, she played the mom of the main character Buffy, in the action comedy "Buffy the Vampire Slayer", directed by Fran Rubel Kuzui and written by Joss Wheldon. It was a moderate box-office success, but as the film took a different direction from that intended by the writer Joss Wheldon, he created the TV series of the same name five years later.
Candy played the character Carol Fisher in the 2007 crime drama "Zodiac", directed by David Fincher, and which starred Jake Gyllenhaal, Robert Downey Jr., and Mark Ruffalo. It follows a cartoonist from San Francisco, who becomes an amateur detective in an attempt to track down the infamous serial murderer, known as the Zodiac Killer.
The most recent movie appearance for Candy was in the 2018 romantic comedy drama "5 Weddings", directed by Namrata Singh Gujral, and which follows an American journalist travelling across India to learn more about their wedding customs. In the same year, she voiced the character Ida in the animated fantasy drama "Two Girls", written and directed by James Fotopoulos.
Awards and accolades
In 1974, Candy was nominated for an Oscar in the Best Actress in a Supporting Role category, for her performance in "American Graffiti". Ten years later, she won her first award – the Saturn Award for Best Supporting Actress, for her performance in "Blue Thunder". At the 2002 Phoenix Film Festival, Candy received a Cooper Wing Tribute Award.
Love life and husband
Candy has been married twice, but during her career, has been followed by rumors linking her to many famous men.
Between 1972 and 1977, she was in a relationship with the actor Jeff Bridges, and the two were living together for a while. In 1976, she was apparently romantically involved with Nicolas Roeg, who directed the movie she starred in that year, entitled "The Man Who Fell to Earth". Two years later, she married the actor and evangelist preacher, Marjoe Gortner, but the marriage didn't last for long, as they both filed for a divorce after only six month, with it finalized in 1979.
Her second marriage was with the actor and producer Jeff Wald – the two married on 1 January 1987, but then separated in the following year.
Apparently Candy hasn't been in any other notable relationships, now appears to be single, and doesn't have children.
Hobbies and interesting facts
Candy is currently taking on fewer acting roles to just focus on herself, and is spending most of her free time gardening, collecting antiques and trading memorabilia on eBay.
She is a big fan of the rock band Led Zeppelin, with her favorite albums being "Physical Graffiti" and "Led Zeppelin II".
In the movie "The Man Who Fell to Earth", she briefly replaced David Bowie's character with a hat pulled over her face, asked by David to do this, because he was too ill to perform that day.
Appearance, age and net worth
Candy is 74 years old, with long blonde hair and hazel eyes. She's 5ft 7ins (1.7m) tall, weighs around 137lbs (62kgs), while her vital statistics are 35-25-37.
As of July 2021, her net worth is estimated at more than $3 million.