• Paul Teutul Jr is an immensely talented steel-modification expert
• Famous for his role in the show "American Chopper"
• Started his own business, Paul Jr Designs, in 2009
• Collaborated with German bicycle manufacturer Ruff Cycles to create PJD Electric Bicycle in 2021
• He and Paul Sr reconciled in 2017 after a long feud resulting from an argument and legal battle
No one denies that the guys fin "American Chopper" are immensely talented and skilled in the steel-modification field, but if there's one word to describe the show, that would definitely be: drama.
Although arguments and discussions are pretty normal in the Teutul family, the biggest scandal to ever come out of the show was the famous fight between Paul Sr and Paul Jr, which ended up in a lawsuit, Paul Jr's exit from his father's body shop, an international uproar, and even the viralization of a meme.
However, those grim times were fortunately left behind, and life is now different for everyone who was involved in it, especially for Paul Jr.
So what happened to him, what is he doing nowadays? If you're curious, then you're in the right place! We will tell you not only the novelties about the young Paul's life, but will also check what he's done since his "American Chopper" downfall, his business, and personal life as well!
https://www.instagram.com/p/CPEA27-DNnc/
What Is Paul Teutul Jr. Doing Nowadays?
If you've been following the guys from Orange County Choppers from the start, it won't be easy for you to forget all the things that the family has gone through; at some point it seemed that there wasn't any way out for the apparently irremediably broken family.
Fortunately, and with a lot of effort, the Teutuls were able to repair their relationship, or at least make it more viable through the years, leaving behind their long-time feud in favour of peace. The results were positive, as father and son even appeared together in the return of "American Chopper", back in 2018.
Outside the now-forgotten drama between father and son, Paul Jr's professional life seems to be going better than ever. Nowadays, his business – Paul Jr. Designs – thrives, and besides receiving constant commissions from chopper-loving customers, the company usually takes part in nation-wide exhibitions and automotive events.
In 2021, Paul Jr's business reached an important milestone by collaborating with the German bicycle manufacturer Ruff Cycles to create PJD Electric Bicycle, an Ebike collection greatly different to everything the two companies had made previously, showing Paul Jr's creativity in a different light.
Now that he's a sort of innovative bike designer, we don't doubt that his business will continue to succeed for years to come, proving once again that difficulties are not enough to defeat talent and resilience.
What's-Up With His Personal Life?
We have already mentioned that Paul Jr repaired his long-time difficult relationship with his father, but that's not the only highlight about his personal life that's worth mentioning.
In 2015, Paul welcomed his first son Hudson Steven with his wife Rachael, whom he married in 2010. Though we don't know if the little boy already likes his father's profession, Paul Jr is more than pleased to showcase his antics through pics and videos on his Instagram account.
#MerryChristmas!! pic.twitter.com/fy4g7r1qly

— Paul Jr (@WhereIsPaulJr) December 26, 2020
Other than that, it's easy to keep on track with Paul Jr's life through his social media and business' website.
Is He Coming Back To TV?
In 2020, Paul Jr made his comeback to TV for the 2-hours long special episode "The Last Ride", in which he worked alongside his father, Paul Sr for the first time in years, to build a brand-new chopper for a big company. That also marked the first time Paul Jr Designs staff teamed up with Orange County Choppers, making it the perfect opportunity to clear up any traces of old animosity between father and son.
As much as the special episode surely made the show's long-time fans happy for obvious reasons, the truth is that it's been a while since the "American Chopper" revival series was cancelled in 2019, and there hasn't been any other sign of its possible return as of yet. Of course, if it's ever revived we're sure that fans would be overjoyed to see the Teutuls on TV again, despite the lack of family drama.
Who Is Paul Teutul Jr?
You have seen him on TV several times, but Paul Jr's early life and the long path he had to walk to become the man we know nowadays is admittedly less known than his career and scandals.
His full name is actually Paul Michael Teutul, and he was born in 1974, the first son of Paul Teutul Sr and his first wife Paula. He started his way into learning and subsequently becoming an expert in steel building at the young age of 12. It's not easy to find out what his motivation was to do such a thing when he was barely a teen, but it supposedly happened quite naturally, considering that his father owned Orange County Ironworks at the time.
It seemed that building steel was the right career path for him. Working for his father allowed Paul Jr to improve not only his fabrication skills, but to specialize in designing a variety of artifacts until finding his niche in motorcycles and choppers.
Debut and Career On TV
Paul Jr debuted on TV in 2002, with the premiere of "American Chopper" on Discovery channel.
Back then, the series ran for over seven years and six seasons in total, featuring some of Orange County Chopper's most iconic creations, including the Black Widow, the Comanche and the I Robot Bike. It's noteworthy that Paul Jr designed and actively participated in the building process of several of these motorcycles, added to the ones that weren't featured in the show.
After his exit from the series in 2009 and the subsequent cancellation of "American Chopper" in January 2010, it was apparent that Paul Jr's return to TV would take a long while due to the legal battle between himself and his father that was happening off-camera. However, surprisingly enough, in April that year the then-show's network TLC announced the return of the Teutuls to the screen, though this time it would be through the series "Senior vs. Junior", the first "American Chopper" spin-off ever.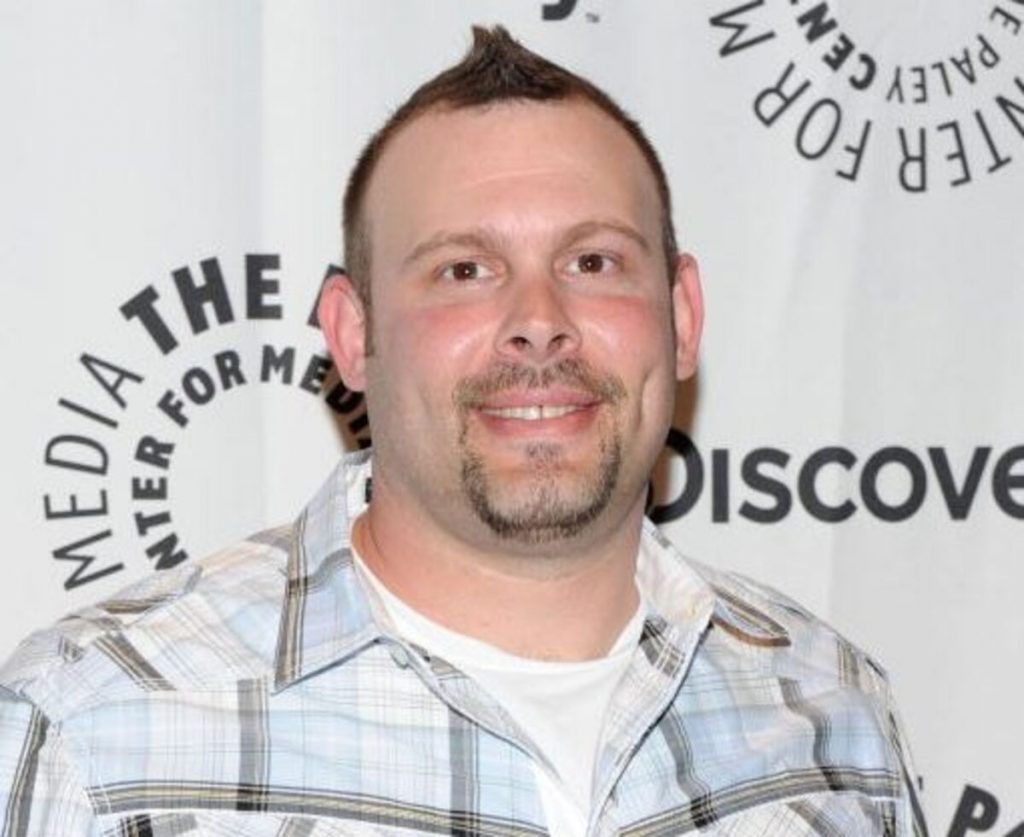 The series showed how things in Orange County Choppers were going following Paul Jr's departure, and just as important, was an easy and practical way to promote the then-newly founded Paul Jr Designs. Following a change of network and four seasons on air, the show was cancelled in 2012, and apparently the relationship between Paul Jr and Paul Sr hadn't improved even a bit during that time.
Return To TV
"American Chopper" would make its comeback in 2013, premiering a special episode by late 2014 as well. However, Paul Jr. didn't appear in either of these shows, and his fans didn't get to see him again on TV until 2018, when the original series "American Chopper" was revived for the second time. Back then, the show was centered both in Orange County Choppers and Paul Jr Designs, featuring both businesses equally as it represented the fact that father and son were getting along again. Unfortunately, following the finale of the show's second season, news about its possible renewal were never announced, making it apparent that the series was cancelled for a third time.
By mid-2020 the special episode "The Last Ride" premiered on Discovery, but since then there hasn't been any update about the Teutuls' comeback to the small screen.
Fight And Downfall
If you were a fan of "American Chopper" by the time the famous fight between Paul Jr and Sr happened, then you might remember well why the situation turned out like that. However, if you're one of those few who never got a hold of the scandal or are simply curious, let us tell you what happened.
The Teutuls used to work together in "Orange County Choppers", but despite their skillful creations and expertise, arguments were more than usual in the shop. Regardless of that, normally the discussions didn't pass the verbal line and were eventually forgotten. That is until 2009, when Paul Jr and Sr got into a severe disagreement over Junior's apparent bad habit of arriving late to work.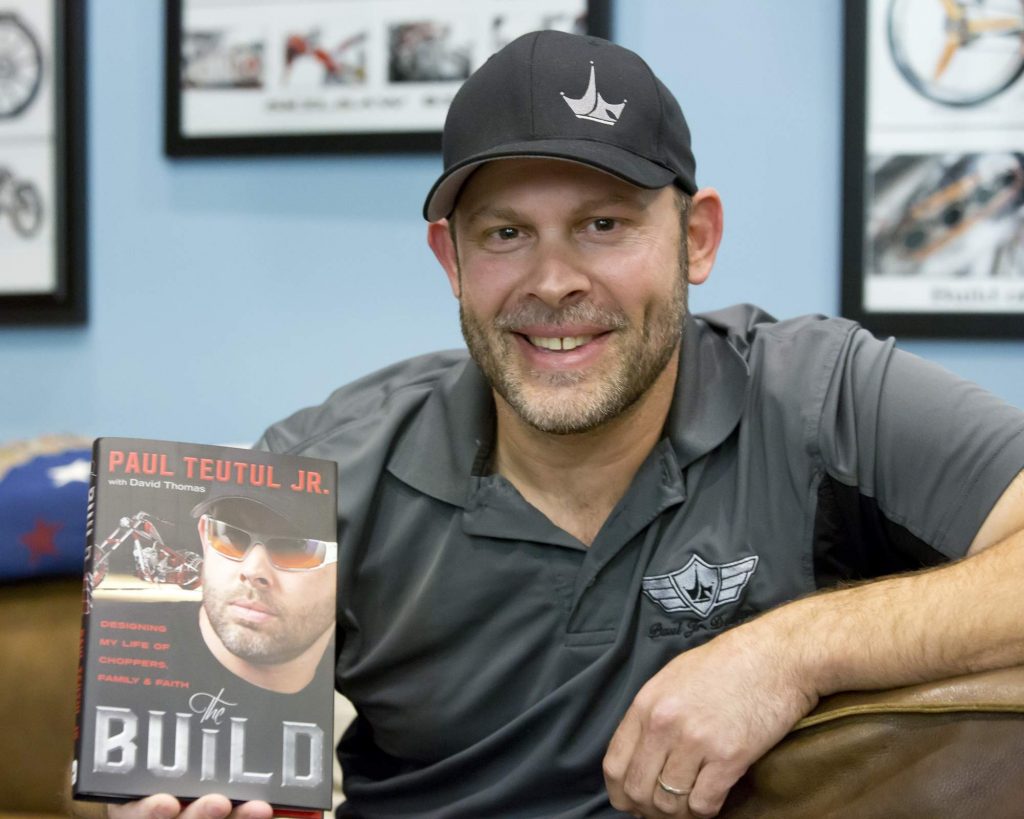 Although at first it seemed it was just the usual quarrel, the situation escalated quickly, and soon both men were screaming. Junior even threw a couple chairs out of rage, and Senior subsequently fired him.
As you might expect, the scandal following the episode's airing was big. However, the worst was still to come. Father and son repeatedly tried to fix their relationship, and Junior eventually took back his job in the shop, but to no avail, as the tension again became so unbearable that he quit; this second exit not only led to the show's consequent cancellation, but also ensued a very tough legal battle.
Court Case and Agreement
While you might be wondering why an apparently simple family fight led the Teutuls to court, it's important to point out that the situation wasn't that simple. For starters, Paul Jr wasn't a simple Orange County Choppers employee, he actually co-founded the business and owned 20% of its shares, which his father wanted to buy following his termination. If you add that to the fact that the relationship between father and son was very tense back then, you might understand why Senior took the case to court instead of simply convincing his son to willingly sell it.
The way Paul Sr. ended up purchasing his son's share in the company might not be everyone's cup of tea, as his initial notice of default was clearly was meant to push his son into the sale. Of course, Junior didn't take the request kindly, and filed a countersuit in which he accused his father of corporate waste, which in other words means fraud. After several legal proceedings which seemed to have no end, in 2011 Paul Jr lost the legal battle and was obligated to sell his part in Orange County Choppers to his father.
It's unclear how much Junior receive from the sale, but it seems to have been enough to found his own business. On a side note, the lawsuit apparently didn't affect the show nor it's network legally-speaking, though we shouldn't be surprised if the last "American Chopper" episodes before its first cancellation had high audience ratings.
Business
Contrary to what you might have been led to think, Paul Jr didn't work in the chopper building business right away after leaving Orange County.
Although he actually founded Paul Jr Designs in 2009, at first the firm was dedicated to making affordable steel camp stoves.
If you're wondering why he took such a different business path at first, the reason is very obvious. As Paul Junior told The Vancouver Sun at the time, it was kind of hard to take his life's reins and make something on his own from scratch, especially after being used to working for his father for so long. However, it was clear that deciding to take his own path wasn't something he regretted, and even considered necessary: '20 years of working with your father… it was just time', he told the Canadian journal.
While Paul's choice to build stoves shouldn't come as a surprise. knowing his background as a steel builder and his own words on the topic, the truth is that his decision was most-likely rutted in the fact his contract with Orange County stated he was temporarily unable to get involved in the bike business. That means he couldn't design nor build choppers for a year after his termination.
Past that period of time, in April 2010 Paul was finally able to turn the business into a motorcycle body shop, and the business has been nothing but successful ever since.
Relationship With His Father
The eventual reconciliation of the Teutuls might be surprising for some, but it took a long time for them to forgive each other and move on.
To resume what happened, in 2017 Paul Jr released his self-biography book "The Build", in which he told his side of the story of the years he worked in Orange County Choppers, his subsequent downfall and his rise to success as an independent businessman.
However, the most impactful part of his story was when he compared his father to a 'monster', and revealed that he was grateful for being fired, as it put him on the way to better things. Not long after, Paul Sr revealed that he and Junior had an eye-opening conversation which apparently was the final step into fixing their differences.
Knowing that their real problem has to do with work, both men have ever since refrained from working together in the same shop, even if teaming up for projects is still possible. Either way, they get along just fine nowadays, so it appears to be a good conclusion to such a drama-filled story, if it is indeed the end……?