• Carlos Ponce is a Puerto Rican TV personality, actor, model, and singer.
• He began showing interest in music and acting at an early age.
• He has hosted TV shows, voiced in movies, and had a successful musical career.
• He is married to Mexican journalist Karina Banda and has four children.
• He has an estimated net worth of $8 million.
Carlos Ponce is a Puerto Rican TV personality, actor, model, and singer, who is perhaps best known for his roles in the films "Just My Luck," "Couples Retreat," and "Spy."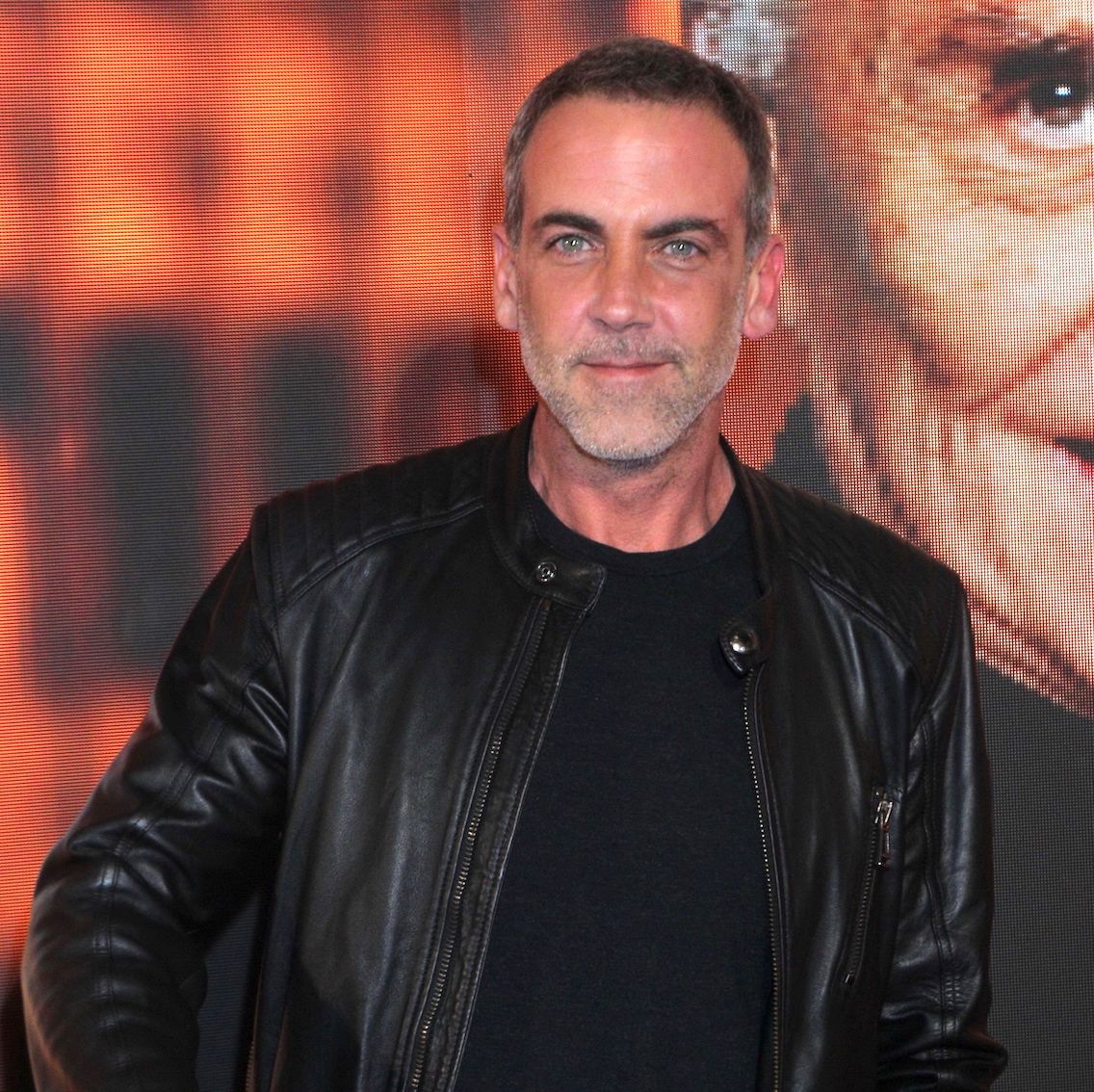 Age, Early Life, and Education Background
Carlos Armando Ponce Freyre Jr. is a native of Santurce, San Juan, Puerto Rico, who was born under the Virgo zodiac sign on 4 September 1972, which makes him 50 years old as of 2022. He's the son of Esther Freyre and Carlos Ponce Sr., who emigrated from Cuba during the Cuban Revolution. He has a brother named Francisco Ponce and two sisters, Lilly Ponce and Marivi Ponce. He began showing interest in music at an early age and would put on shows for his family where he sang the latest tunes. He was also inclined towards acting, and he started appearing in commercials when he was six years old.
Carlitos, as most of his Puerto Rican fans and family call him, attended a local high school that was situated in Humacao, where he was a key member of the drama club. Shortly afterwards, his family relocated to Miami, Florida USA, and he continued appearing in school productions after he joined South Miami Senior High School. His acting skills saw him crowned the best student actor in US' southern region. In 1990, Ponce competed in Southeastern Theater Conference and won a scholarship to the New World School of the Arts conservatory. However, he quit university after he was offered a job as host of the show "Hablando," ("Talking") by the Spanish TV station, Univision.
Acting, Hosting, and Voicing Career
Carlos had gone to see a friend in Mexico when he visited the television station, Televisa, and was offered his first role (Willie) in the soap opera "Guadalupe" in 1993, appearing alongside Eduardo Yanez and Adela Noriega. In 1996 and 1997, he landed the starring role as Renato Aramendia in 98 episodes of the telenovela, "Sentimientos Ajenos" – he also sang the show's theme song.
He later hosted the show "Control" for three years, and was also seen in an episode of Darren Star's drama "Beverly Hills, 90210" in 1998. In the same year, he landed the role of Carlos Rivera in 12 episodes of The WB family drama "7th Heaven", appearing recurringly until 2006. Concurrently, Ponce appeared in the Peruvian telenovela "Milagros" in 2000, and in the year that followed, he appeared in 90 episodes of Jose Alberto Castro's telenovela "Sin pecado concebido" as Adrian Martorel.
Ponce made his voicing debut in the 2001 animated musical romantic movie "Lady and the Tramp II: Scamp's Adventure." 2003 saw him starring as Gustavo in 122 episodes of the Colombian telenovela "Angel de la guarda, mi dulce compania." In 2005, he appeared in the New Zealand movie, "Meet Me in Miami" and he later shared the screen with Chris Pine, Lindsay Lohan and Faizon Love in the romantic comedy movie "Just My Luck" in 2006.
Durybng the rest of the decade, Carlos appeared in several projects, including the telenovela "Dame Chocolate," the film "Couple's Retreat," and the telenovela "Perro Amor." He later voiced Marcel in the 2011 animated film "Rio," Alejandro in the 2013 animated movie "Free Birds", and Bonito in the 3D computer-animated movie "The Pirate Fairy" in the year that followed. He was also seen in the sitcom "Cristela" in 2014 and 2015, the American movie "Spy" in 2015, and the comedy-drama "Devious Maids" in 2016.
2016 also saw Carlos voicing Fall Guy in the comedy "Ice Age: Collision Course." In the following year, he appeared in the police procedural TV series "Major Crimes". And he recently appeared in the biographical series "Luis Miguel: The Series", and the series "Amores que engañan."
Musical Career
In 1998, Kike Santander and Emilio Estefan Jr. signed Carlos to a record contract, and shortly afterward he released the hit album, "Carlos Ponce." He released his second album "Todo lo que Soy" ("Everything that I Am") in 1999 and his song, "Amelia" was adopted by The World Athletic Games, which were held in Seville, Spain. He later sang "Bella Notte" in the animated movie "Lady and the Tramp II: Scamp's Adventure." Ponce was part of the group that sang "Ultimo Adios" ("Last Good-Bye") to pay tribute to the victims of 9/11 in 2001, then recorded his third album, "Carlos" in 2002.
Social Media Presence
Ponce is active on Instagram under the username @poncecarlos1, and has over 3.3 million followers; he has over 2.6 million followers on Facebook, moreover, he's followed by around 800,000 fans on Twitter.
Awards and Nominations
Carlos bagged Eres Magazine's Actor Revelation of 1997, and was also named Best Actor by the Mexican magazine, TVyNovelas. In 1999, he received numerous awards, including Premios Lo Nuestro's Artist Revelation, Billboard Magazine's Best Pop Album, and Pop Ballad Revelation of the Year by Premios Tu Musica Urbano. He won an ACE Award for his contribution to the show "Control", and in 2015, he was nominated for an Imagen Foundation Award in the category of Best Supporting Actor – Television for his role in "Cristela."
Personal Life
Ponce is a married man. According to Hello! Magazine, he met his future wife, the Mexican journalist Karina Banda, at a party on Valentine's Day in 2018. They secretly walked the aisle in attendance of Ponce's twin daughters Savannah and Sienna and other friends from Florida on 30 July 2020, a few weeks after announcing their engagement. Karina was born on 21 August 1988 in Salamanca, Mexico, and is 16 years younger than her husband.
Previously, Carlos was married to his high school girlfriend, the Cuban-American actress and photographer Veronica Rubio. Veronica is perhaps best known for being the sibling of the attorney and politician, Marco Rubio, who was a United States senator. She is also known for her appearance in the miniseries "Camino de Santiago." The former couple walked the aisle in 1996 and welcomed their first child, Giancarlo in 1990, then Sebastian Joel in 2001, and later the twins, Savanna Ala and Siena Natasha in 2002. They divorced in 2010.
After divorcing Veronica, Carlos went on to date the Colombian model and actress, Ximena Duque for six years (2010-2016), and was also romantically linked to the actress Roselyn Sanchez.
Height, Weight, and Physical Appearance
Carlos is of Hispanic ethnicity and has a pair of blue eyes and brown hair. He has an athletic body, weighs approximately 170lbs (77kgs), and is 6ft 1in (1.85m) tall. He hits the gym frequently to maintain his figure.
Net Worth
Ponce has earned his net worth from his musical and acting careers, also from brand endorsement deals, and has posed for various companies including Starmedia.com. He is worth approximately $8 million as of 2023, and seemingly lives a lavish lifestyle.