Chris Kirkpatrick:
• Founder of pop group NSYNC
• Mixed heritage of Irish, Scottish, Spanish and Native American
• Grew up in poor conditions, moved around a lot for school
• Music ran in his family, trained in classical music, played various instruments
• Had a successful music career with NSYNC, released multiple albums and sold over 70 million records worldwide
• Also had entrepreneurial endeavors and an acting career
• Has an estimated net worth of $10 million
Chris Kirkpatrick is an American singer, songwriter and actor, who is perhaps best known for being the founder of the pop group NSYNC.
The singer wears so many feathers on his hat; read this biography to learn all you need to know about Chris Kirkpatrick.
Early Life, Family, Educational Background
Christopher Alan Kirkpatrick was born on 17 October 1971, under the zodiac sign of Libra, to teenager Beverly Eustice, in Clarion, Pennsylvania USA. He holds American nationality, however, he has a mixed heritage of Irish, Scottish, Spanish and Native American.
Chris' mother, Beverly, had him when she was just 16 years old, and his father wasn't in the picture, so she raised him all alone, although along the line, she had four daughters – Molly, Kate, Emily and Taylor, with whom she raised Chris.
Chris Kirkpatrick grew up poor. His family lived way below the minimum wage line, and could barely afford to feed adequately.
The family relied on food stamps from the government and donations from kind neighbors to survive. At school, Chris and his siblings would get by with the free lunches the school offered.
They were also homeless, most of the time. The poor conditions in which Chris grew up means that his educational background was erratic. His family moved around a lot, shuttling between Pennsylvania, South Carolina, Ohio and California.
Despite their living conditions, the musical gene ran in the Kirkpatrick family. Chris's mother was a vocal coach, his grandmother was trained in opera, while his grandfather was a country singer, and his aunts and uncles were members of various bands. So, it's unsurprising that Chris developed a love of music.
At age two and a half, Chris was able to memorize songs and sing along to those blasting from the radio.
As a 6th grader in Oil City, Pennsylvania, he landed the role as Oliver in the city's high school production of 'Oliver Twist", selected for the part out of hundreds of other students who auditioned for the role. After this portrayal, Chris started studying music seriously. He trained in classical music, and learned to play various instruments such as the guitar, trombone and keyboard.
When Chris was in seventh grade, with his mother and sisters he moved to Ohio, where he attended Dalton High School, and as soon as possible got a job to help pay the bills. Chris appeared in many high school drama/musical productions too, and also joined the All-Ohio State Fair Youth Choir.
Upon Chris' matriculation from high school in 1990, he relocated to Orlando, Florida to live near his biological father, Byron Kirkpatrick, who offered to pay for Chris' tertiary education.
However, as soon as he got to Valencia College, he became involved with the school choir, and subsequently won scholarships.
Chris received his Associate Degree in music from Valencia College in 1993, and went on to study music and psychology on a full-time scholarship at Rollins College, Florida. However, he dropped out of college when his musical career with NSYNC kicked off.
Throughout Chris Kirkpatrick's college education, he held several part-time jobs to make ends meet. He waited tables at a local steakhouse, worked as a photographer, played gigs as a local DJ, and performed with The Hollywood Hi-tones at the Universal Music Studios, Florida.
Career
Musical Career- NSYNC
When Chris still worked for Universal Studios in 1994, he was introduced to Lou Pearlman by a mutual acquaintance, Charlie Edwards, former member of Backstreet Boys.
He and Lou Pearlman discussed the possibility of funding Chris' musical dream if he could start a group with other male singers.
Eventually, Chris spoke to a few people, and found Justin Timberlake and JC Chasez, who appeared in the American variety show – "The Mickey Mouse Club". The three went to Orlando searching for a baritone singer, and eventually encountered Joey Fatone, whom Chris knew from his time at Universal Studios. Joey joined the group, with Jason Galasso as the bass singer.
The band name was formed by combining the last letters of their names; JustiN, ChriS, JoeY, JasoN, and JC (NSYNC). Just before they signed to Lou Pearlman's Transcontinental Label, Jason Galasso dropped out, as he didn't want to become a teen idol.
After a few phone calls to Timberlake's manager, the group recruited 16-year-old Lance Bass as their new bass, and nicknamed him Lansten to keep the group's original name.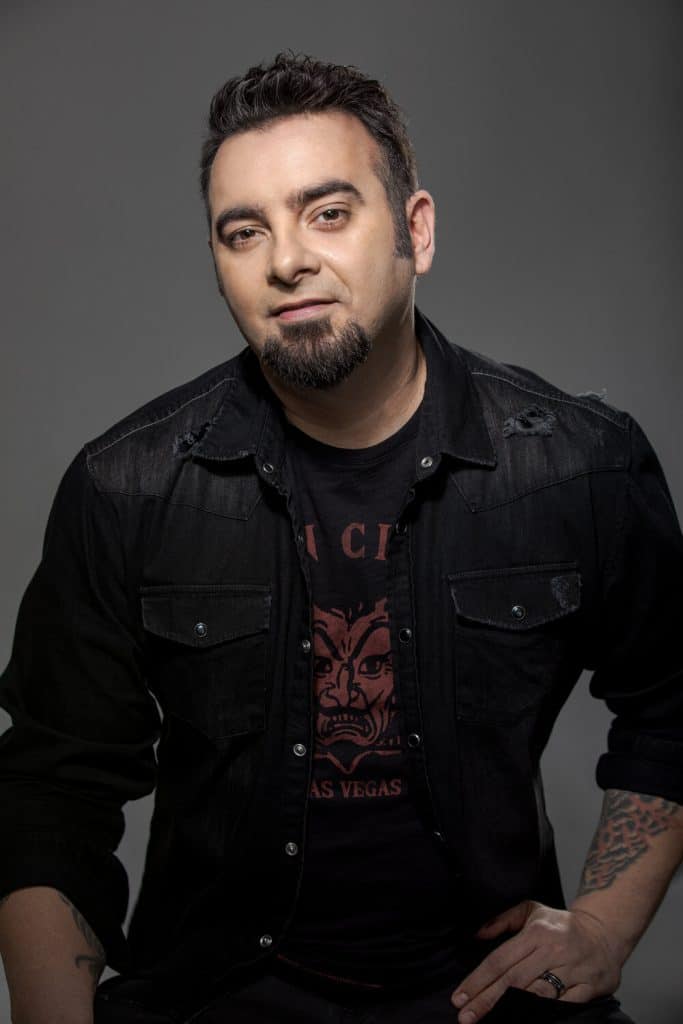 Lou Pearlman hired Johnny Wright, who was managing Backstreet Boys at the time, to manage NSYNC as well. The group released its debut single "I Want You Back" on 20 January 1998, and their debut album entitled "N Sync" followed on 24 March 1998, and sold 11 million copies.
On 10 November 1998, the group released a holiday album, "Home for Christmas", which sold over two million copies, then a third album called "The Winter Album" seven days later, in Germany. Some hit songs from the album were "U Drive Me Crazy", "(God Must Have Spent) A Little More Time on You" and "Thinking of You (I Drive Myself Crazy)".
In 1999, NSYNC entered a public legal battle with Lou Pearlman, who they sued for defrauding the group of over 50% of their earnings, which was eventually settled out of court. NSYNC then signed a $12 million record deal with Jive.
NSYNC sold over 70 million records worldwide at the peak of its career between the late 1990s and early 2000s. In 2002, the group announced that they would go on hiatus to focus on personal projects. However, it seems that the band is done for good.
After the band split, Chris collaborated with prominent musical artists such as David Foster, Blake Lewis and AJ McLean.
Entrepreneurship
In 1999, Chris launched his sportswear line, 'Fu-Man Skeeto', which comprised a collection of T-shirts, jeans, tanks and shirts. However, the business packed up in 2002, less than three years after its launch.
The Chris Kirkpatrick Foundation
After his stint with NSYNC, Chris Kirkpatrick started a humanitarian organization, which he named after himself; it aims to improve the lives of underprivileged American children, by providing healthcare, and educational programs.
He mentioned that his difficult childhood was the inspiration behind starting the foundation.
The mission statement of Chris's foundation has always been, 'changing lives one dream at a time'.
Acting Career
Chris Kirkpatrick also delved into the acting industry, post-NSYNC. He guest-starred in "Fairly Oddparents" (2002) for Nickelodeon, voicing Chip Skylark's character. Subsequently, he appeared in various shows both as an actor and a guest. Some of them are "Gone Country" (2008), "Angie Tribeca" and "Dead 7" both in 2016.
In 2019, Chris appeared in "The Boy Band Con: The Lou Pearlman Story", a documentary which explored Lou Pearlman's business with the boy bands NSYNC and Backstreet Boys. The documentary produced by former NSYNC band member Lance Bass, also explored Lou's tragic end, convicted of running a huge Ponzi scheme, and sentenced to a 25-year term in prison, where he died from cancer in 2016.
Personal Life, Wife, and Children
Chris Kirkpatrick and Danielle Raabe were in a romantic relationship from 1997 through 2001, when they broke up. He kept a low profile after his band split, and only went public about his relationship with Karlyn M. Skladany in 2010. Chris popped the question in October 2012, while they were in Capri, Italy. They married at a private resort in Orlando, Florida on 2 November 2013, with all Chris' former bandmates in attendance.
On 10 October 2017, Chris and his wife welcomed their first son, Nash Dylan Kirkpatrick. In 2016, Chris and his family moved to Nashville, Tennessee US, where they currently reside.
Appearance, Clothing Style
Chris Kirkpatrick is 5ft 9ins (1.75m) tall, and weighs about 160lbs (72kgs). When Chris was younger, he had his hair in braids; now, he has short dark brown hair and a pair of light brown eyes.
Hobbies, Favorite Things, and Interesting Facts
Chris participated in high school sports, including baseball, track, football and basketball.
He has a phobia for heights.
Chris had a pug, Busta, which he named after the rapper, Busta Rhymes.
Bruce Lee is his idol in the acting industry.
Chris was an accuracy judge on MTV's "Say What? Karaoke" finals of 1999.
Net Worth and Salary
As of 2021, Chris Kirkpatrick has an estimated net worth of $10 million, most of which he made from his heydays as a musician. The musician's half-acre estate, which he dubbed the 'Casa Della Musica' was sold at $1.69 million in 2018. He has another property in Nashville, Tennessee, where he currently lives with his family.