• Christopher Rich is an actor with nearly 70 acting credits to his name
• He is known for roles on the series "Another World", "Murphy Brown", and "Reba" as well as in the movies "The Joy Luck Club" and "The Christmas Trap"
• He holds a Bachelor's degree in Theatre Arts from the University of Texas and a Master's degree in Theater Arts from Cornell University
• He married his co-star Nancy Frangione in 1982, with whom he has a daughter, and later married Eva Halina Rich in 2003, with whom he has twin daughters
• As of early 2023, his net worth has been estimated at over $1.5 million
Who is Christopher Rich?
An actor with nearly 70 acting credits to his name, Christopher Rich rose to prominence playing Sandy in the early '80s series "Another World", followed by notable roles in the sitcoms "Murphy Brown" and "Reba", which established him as one of the favorite television actors due to his versatile acting.
Don't think movie buffs are left out – Christopher has had a number of film roles, both on television and in theaters, but is probably best known for his role as Rich in the 1993 movie "The Joy Luck Club", while a younger audience may recognize him as Bob Gentry in the 2018 comedy-drama "The Christmas Trap", among others.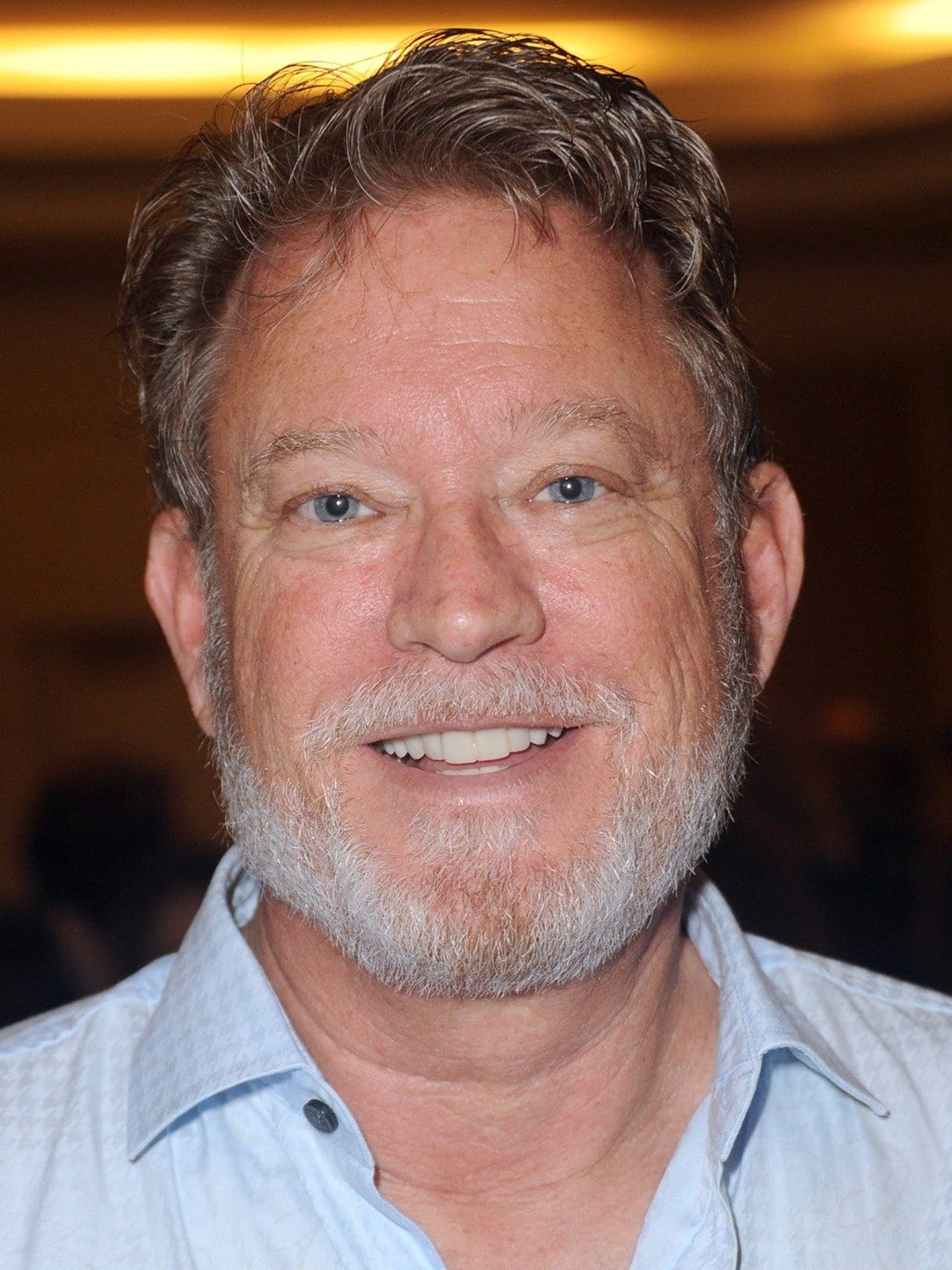 Early life, family, and education
Born Christopher Rich Wilson under the zodiac sign of Virgo on 16 September 1953, he's aged 69 as of February 2023. Christopher hails from Dallas, Texas USA, holds American nationality and his ethnicity is White. He was raised by his parents, about whom nothing is known, and also there is no info regarding any siblings he has.
Christopher had an interest in acting from an early age – he was a member of his high school's drama club, and upon matriculating in 1971, he enrolled at the University of Texas, from which he graduated with a Bachelor's degree in Theatre Arts in 1975. Later, he received a Master's degree in Theater Arts from Cornell University, in Ithaca, New York.
Christopher resided in New York City, where he appeared in numerous off-Broadway plays, while on Broadway, he played Dionysus in the play "The Bacchae" by Euripides. He wanted to raise funds for plays he was producing, thus began auditioning for television and movie roles.
Roles in movies
Christopher made his TV debut playing a small part as a Stud with Sports Car in the 1981 comedy "The First Time", then as Doctor Russell Sears in the 1985 TV movie "The Recovery Room".
His next movie role came in 1989, when he was cast to play Dave in "Prisoners of Inertia", which was his first lead role, opposite Amanda Plummer in this comedy-drama about indecisive newlyweds and their trip to Hoboken, which had three award nominations, and the audience rated it 6.6/10.
Christopher followed with his role in "Flight of the Intruder" (1991) before he was cast to play Rich in "The Joy Luck Club", a drama based on the novel of the same title by Amy Tan, which was nominated for the British Academy of Film and Television Arts (BAFTA) Award for Best Screenplay – Adapted in 1993 – in 2020, it was registered by the National Film Preservation Board, USA.
Christopher focused mainly on his roles in TV series in the late '90s, and several TV movies in the early 2000s. He was seen in movies made for television such as "Going Home" (2000), "Sunset Stripper Murdrs" (2003), "My Freakin' Family" (2011), and "Holiday Road Trip" (2013).
He made a comeback on the big screen in 2016, as Donald in the thriller "Cassidy Way", which told the story of a film student and her two friends who went to Kern County to film a documentary, where they met a mysterious family, and quickly learned not to ask too much. The movie was based on a true story, but it was poorly rated by both critics and audience (3.6/10).
In the following years, Christopher was seen in "Anabolic Life" (2017), "The Christmas Trap" (2018), and "Spiked" in 2021, which was his most recent movie role.
Roles in series
Christopher made his first television series appearance as Sandy in the series "Another World", and from 1981 to 1985, he was seen in 68 episodes of this romantic drama which followed the lives of citizens of Bay City, their loss, trials, loves and triumphs. The stars of the show were Victoria Wyndham, Hugh Marlone and Constance Ford, and it had 176 award nominations, including one for Primetime Emmy, and won 43.
Christopher was next cast to play Eric Charming in the family comedy "The Charmings", a sequel to the fairy tale "Snow White", in which she and her family are trying to adjust to life in the US during the '80s. The series aired for two seasons in 1987 and 1988, had five award nominations and won one Primetime Emmy.
From 1989 to 1997, Christopher portrayed Miller Redfield in "Murphy Brown", a comedy series starring Candice Bergen about a television journalist and her personal and professional misadventures, which had 121 award nominations and won 49, including 18 Primetime Emmys. The series aired until 2018.
Concurrently, Christopher guest starred in several series, before he was seen as Doctor Neil Beck in 27 episodes of the series "The George Carlin Show" (1994-1995).
NEXT EP: #MillerRedfield! #MurphyBrown #relevent

"I know it's hard to teach the proverbial dog the proverbial new trick. But it's a whole new world out there we just don't have to inform, we have to entertain. Someday you'll agree with me! If you want to be part of the future!" pic.twitter.com/UAhL2A1KxA

— The Murphy Brown Podcast (@murphybrownpod) February 12, 2019
After his role in "Murphy Brown", Christopher guest starred in "Suddenly Susan" (1998) and "ER" (2000) before he was cast to play Brock Hart in "Reba" – from 2001 through 2007, Christopher was seen in 122 episodes of this comedy about a single mother of three and her life in a Houston suburb, also starring Reba McEntire and Steve Howey.
Concurrently, in 2005, Christopher was cast to play Attorney Melvin Palmer in the popular series "Boston Legal", a recurring role until 2008, although during this time he was seen in just six episodes.
Next, he guest starred in two episodes of the hit series "Desperate Housewives" (2009 and 2010) and was seen as Russell Burke in less than ten episodes of the series "Melissa & Joey" between 2010 and 2015, which was his most recent television series appearance.
Wife and children
Before Christopher married his now wife, he was married to Nancy Frangione, his co-star in "Another World" – the two married in 1982, divorced in 1996, and have one daughter together named Mariel, whose birthday stayed undisclosed until today.
On 25 June 2003, Christopher exchanged wedding vows with his second wife, Eva Halina Rich. Eva is from Poland, was the finalist for Miss Poland in 1985, and a gymnast who participated in the Summer Olympics in Moscow, Russia in 1980. The two haven't shared how and when they met, but it's known that they began their love story in 2001.
Eva gave birth to their twin daughters, Lily Hanna and Darcy Grace, on 30 March 2004. The family of four lives in their residence in Los Angeles, California.
What is he doing now?
Christopher had a stroke in 2018, which resulted in a massive brain injury, but he's recovered. Perhaps you noticed his absence from television and movies for nearly three years, but his fans will be pleased to learn that Christopher has landed the lead role in the recently announced drama "Land of the Free", which is currently in development, and is set to be released later in 2023.
Net worth
Christopher isn't one of those famous Hollywood actors whose salaries are enormous, however, starring in popular hit series, he's earned a decent amount of money. According to sources, as of early 2023, his net worth has been estimated at over $1.5 million.