• Claire Forlani is a British actress and producer born in 197•
• She is best known for her role in the movie "Meet Joe Black".
• She is married to British actor Stephen Dougray Scott and they have a son.
• Claire has had roles in more than 60 movies and TV series.
• She has an estimated net worth of $7 million.
Who is Claire Forlani?
British actress and producer Claire Antonia Forlani was born in Twickenham, Middlesex England, on 1 July 1972, meaning that her zodiac sign's Cancer. She's had roles in more than 60 movies and TV series, but is probably still best known for her playing of the main character Susan Parrish in the evergreen 1998 romantic fantasy movie "Meet Joe Black", which Martin Brest directed, and which also starred Anthony Hopkins and Brad Pitt. It follows Death as it's using the body of a recently killed man to learn more about humans – the movie won three of its nine award nominations.
Claire's still active in the movie industry, and is currently shooting for the upcoming films "Salvation" and "Twilight of the Mallrats".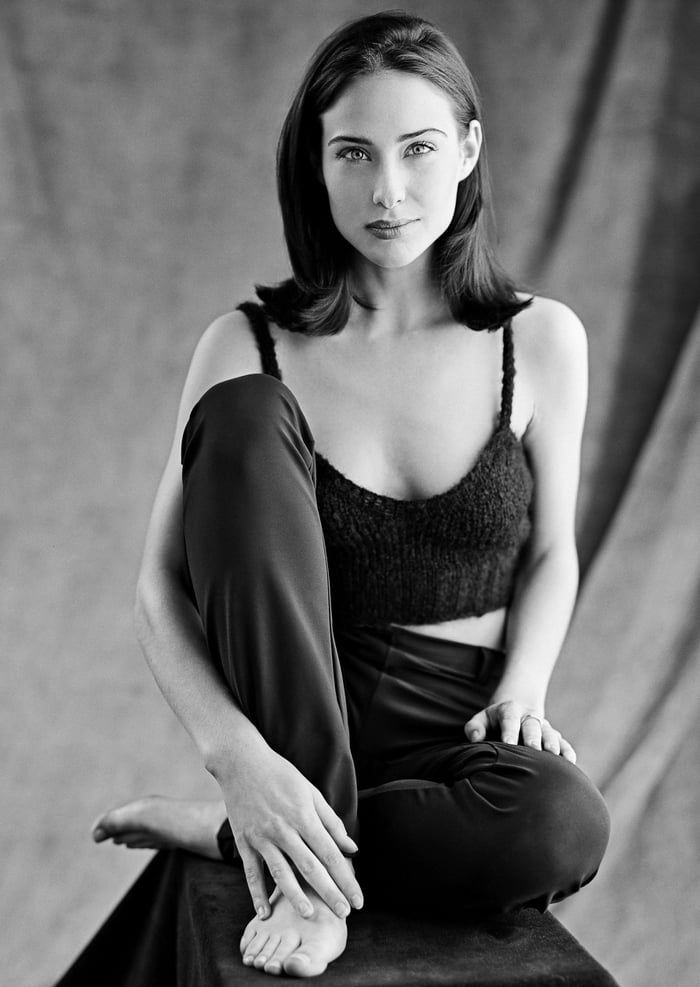 Education and early life
Claire was raised in London by her Italian father Pier Luigi Forlani who was a music manager, and her British mother Barbara, whose profession remains undisclosed; Claire's believed not to have siblings, as she hasn't spoken of any.
She fell in love with acting at a quite an early age, which was why her parents enrolled her at London's Arts Educational School when she was 11; she simultaneously studied ballet, and appeared in several school performances, including "Orpheus in the Underworld" and "The Nutcracker".
Claire matriculated aged 17 in 1989, and then chose to pursue acting rather than a college degree; the family moved to San Francisco, California in 1993, believing that Claire would have more opportunities there, and she eventually moved alone to Los Angeles, California.
Roles in TV series
Claire's debut TV series role was her playing of Judy Wellman in the 1991 episode "Chance Is a Fine Thing" of the family comedy "Press Gang", and she had only a single other TV series role in the '90s: she played Ann Cannon in both episodes of the 1993 biographical mini-series "J. F. K.: Reckless Youth". It starred Patrick Dempsey, Terry Kinney and Loren Dean, the mini-series follows the life of the late US President John Fitzgerald Kennedy, and was nominated for a Casting Society of America Artios Award for Best Casting for TV Miniseries.
In 2006, Claire play Doris Frehman in the episode "Crouch End" of the fantasy horror "Nightmares & Dreamscapes: From the Stories of Stephen King", and her only other role in the 2000s was as Dr. Peyton Driscoll in 11 episodes (2006-2010) of the crime action "CSI: NY", which Carol Mendelsohn and Ann Donahue created, and which starred Hill Harper, Carmine Giovinazzo and Gary Sinise. It follows the lives of investigators and forensic experts working for the New York City Police Department, the series aired from 2004 to 2013 and won 12 of its 41 award nominations.
Claire's since appeared in only a couple of TV series, with her three most recent roles having been in six episodes of the 2017 crime action "Hawaii Five-0", six episodes of the 2019 mystery thriller "Departure", and currently seven episodes of the historical drama "Domina" since 2021.
Roles in movies
Claire's debut film role was her playing of Katarina in the 1992 romantic action "Gypsy Eyes", while she could then have been seen appearing in the 1994 crime comedy "Police Academy: Mission to Moscow", the 1994 short drama "Levi's: Restaurant", and the 1995 romantic comedy "Mallrats".
The year 1996 saw her play Jade Angelou in the hit action adventure thriller "The Rock", which Michael Bay directed, and which starred Ed Harris, Nicolas Cage and Sean Connery. It follows a chemist and a former convict who are trying to prevent a group of terrorists from unleashing nerve gas on the people of San Francisco, and the film won nine of its 19 award nominations, including an Oscar nomination for Best Sound. Some of Claire's notable performances in the remainder of the '90s were in the 1996 biographical drama "Basquiat", the 1997 romantic biographical drama "The Last Time I Committed Suicide", and the 1999 action fantasy comedy "Mystery Men".
Her following memorable role was her playing Nicole James, one of the main characters in the 2003 action fantasy comedy "The Medallion", written and directed by Gordon Chan, and which also starred Jackie Chan and Lee Evans. It follows a Hong Kong detective who's been made immortal by a mysterious medallion, and the film was nominated for two awards.
Claire could then have been seen appearing in several award-winning movies, including the 2005 sports crime drama "Green Street Hooligans", the 2006 comedy "For Your Consideration", and the 2008 action crime comedy "Beer for My Horse".
In 2016, she was cast to play Karen in the action thriller comedy "Precious Cargo", written and directed by Max Adams, and in which Claire starred alongside Bruce Willis and Mark-Paul Gosselaar; it follows a crime boss who's stolen loot from a notorious thief.
Claire's three most recent film roles have been in 2019 in the horror thriller "An Affair to Die For" and the romantic drama "Five Feet Apart", and the 2020 family drama "Black Beauty".
Character: Susan Parrish
Movie: Meet Joe Black
Actress: Claire Forlani pic.twitter.com/kpHkQwqrtw

— DAILY CELEBZ (@beautifulcelebz) August 24, 2016
Other credits
Claire received special thanks for the 2001 short documentary video "Antitrust: Cracking the Code", and the 2002 science fiction comedy film "S1m0ne".
She produced the 2004 comedy movie "Memron", which received mixed reviews.
Some of the talk-shows in which Claire's made a guest appearance include "The Tonight Show with Jay Leno", "Last Call with Carson Daly" and "Xpose".
Awards and nominations
Claire's won two awards: a 2011 Irina Palm d'Or Award for Worst British Actress, for her performance in "Love's Kitchen", and a 2019 Riviera International Film Festival Icon Award.
She was also nominated for a 1999 Academy of Science Fiction, Fantasy & Horror Films Award for Best Supporting Actress, for "Meet Joe Black", and a 2009 Australian Film Institute Award for Best Guest or Supporting Actress in a Television Drama, for "False Witness".
Husband and children
Claire's not that open when it comes to speaking about her love life in public, but has still shared with her fans that she's today a married woman, as well as a mother.
She married British actor Stephen Dougray Scott in a private ceremony in Italy on 8 June 2007; the press wasn't allowed at the wedding, which was attended by only the closest of their family members and friends. Stephen's had roles in more than 80 movies and TV series, and is probably still best known for his playing of one of the main characters Prince Henry in the 1998 romantic comedy movie "Ever After: A Cinderella Story", which won six of its 21 award nominations.
Claire gave birth to their son Milo Thomas Scott on 27 December 2014.
She's also revealed that former American movie producer and convicted sex offender Harvey Weinstein tried to have sex with her on five occasions, including twice at a hotel, and that she managed to 'escape' him.
Claire hasn't spoken about other men whom she's dated – she's married to Stephen Dougray Scott as of December 2022, and they have a son together.
Interesting facts and hobbies
Claire became the face of the cosmetics brand L'Oreal in 2001.
Online men's magazine "AskMen.com" named her Actress of the Week on 20 August 2002.
Claire's interested in music, and the year 2003 saw her learn to play the guitar, and subsequently to play the piano.
The magazine Stuff ranked her #51 on their list of 100 sexiest women in 2000 (they ranked her #89 in 2001).
Claire's the stepmother of Stephen's twins Gabriel and Eden Trevis Scott, whose mother's Stephen's first wife Sarah Trevis.
Her favorite clothing brand is Armani.
Some of Claire's favorite actresses are Emma Stone, Julianne Moore and Angelina Jolie, and her favorite films include "A Real Pain", "I Saw the TV Glow" and "Poor Things".
Height, eyes and wealth
Claire's age is 50. Her eyes are green and she has long brown hair, her height's 5ft 5ins (1.66m) and she weighs around 125lbs (58kgs).
Claire's net worth's been estimated at more than $7 million, as of December 2022.