• David James Elliott is a Canadian actor known for his role in the TV series JAG and Trumbo
• He graduated from Ryerson University in Toronto in 1982 and then joined the Stratford Shakespearean Festival
• He is married to actress Nanci Chambers and has two children
• David has had many notable roles throughout his career
• He has a net worth of $15 million as of early 2023
Who is David James Elliott?
David James Elliott is a Canadian actor, possibly best remembered as Harmon Rabb Jr in the TV series "JAG" (1995-2005) and as John Wayne in the film "Trumbo" (2015), in addition to many other notable roles that he's secured in his career.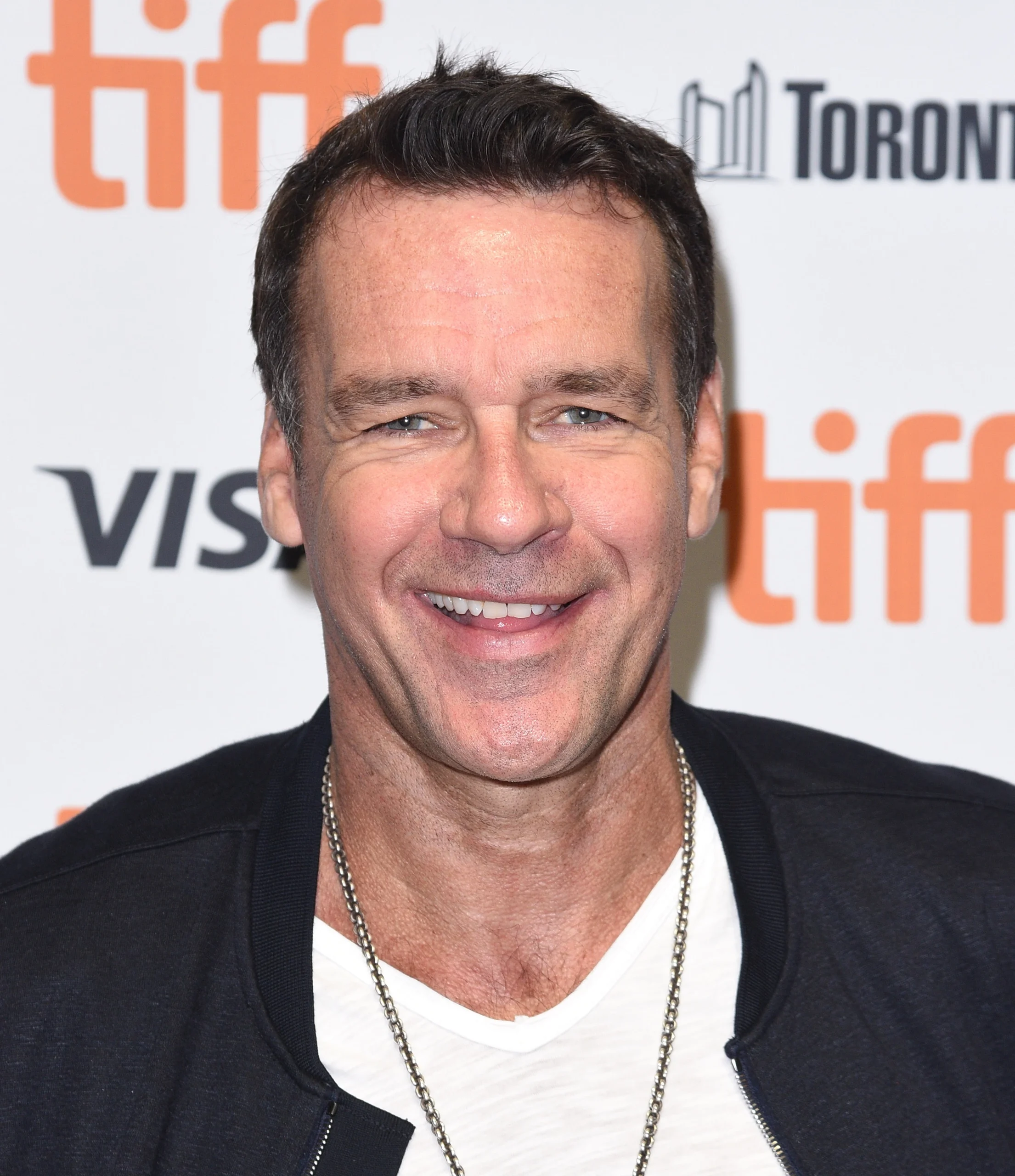 What is David James Elliott Doing Now?
David is still acting – his most recent appearance was as P.I. in the film "Collide" in 2022, and he's currently working on several projects, including the comedy-drama film "Harvest Moon", with Paul Bettany, Bethany Joy Lenz and Carmen Ejogo in the lead roles, about a young boy who tries to reunite his separated parents in the midst of a pandemic.
Wiki: Age, Childhood, and Education
He was born David William Smith on 21 September 1960, in Milton, Ontario, Canada, the son of Arnold Smith, a plumbing and heating wholesale contractor, and his wife Patricia Smith, an office manager. The middle of three children, he went to Milton District High School, and as a teen, dreamed of becoming a rock star. He even started a rock band and quit school, but after realizing that there was nothing to become of his dream, he returned to matriculate.
David then enrolled at Ryerson University in Toronto, from which he graduated in 1982, after which he joined the Stratford Shakespearean Festival in Ontario as a member of the Young Company.
Career Beginnings
David moved to Los Angeles, where he realized that a David Smith actor already existed, so he changed his name to David Elliott.
He made his debut in the 1986 film "Police Academy 2: Back in Training", and before the decade ended, secured several notable appearances, including in the romantic thriller-drama film "The Big Town", then in 1988, he joined the cast of the TV crime-drama series "Street Legal" as Nick Del Gado; he appeared in 36 episodes of the award-winning series through 1991, which only contributed to his popularity.
He continued quite successfully into the '90s, first appearing in the TV series "Fly by Night" as Mack Sheppard in 1991, and in 1993 and '94, he portrayed Agent Paul Robbins in the TV series "The Untouchables". His early work in the series eventually recommended him for his career role, however, before "JAG", David also had a recurring role in the hit series "Melrose Place" and also made a one-time appearance in the sitcom "Seinfeld".
Rise to Stardom
In 1995 David was chosen for the part of naval aviator-turned-JAG lawyer Harmon Rabb in the TV legal-drama series "JAG", created by Donald P. Bellisario. The series lasted for 227 episodes spread across ten seasons, following Harman and his lawyers as they take on weird and tough legal cases. His co-stars were Catherine Bell as Sarah McKenzie and Patrick Labyorteaux as Bud Roberts Jr. The series became an international hit, and David won the TV Guide Award in the category for Favorite Actor in a Drama.
While primarily working on "JAG", David had a few other memorable roles in the second half of the '90s, and into the early new millennium. Some of his appearances included the starring role in the romantic comedy movie "Holiday Affair", co-starring Cynthia Gibb and Curtis Blanck, then starring with Courteney Cox and David Arquette in the romantic comedy "The Shrink is In", followed by the lead role in the thriller crime-drama film "Code 11-14", co-starring Terry Farrell and Stephen Lang.
When "JAG" ended, David continued his career successfully, with the lead in the biopic "The Stranger I Married", about Canadian Football League star Terry Evanshen, who fell into a home following a car accident, co-starring Wendy Crewson and Katie Boland.
He starred in the TV mystery crime-drama series "Close to Home" with Jennifer Finnigan and Kimberly Elise in 2006 and '07, and in 2009, in the fantasy film "Gooby".
be sure to tune in to NCIS LA this Sunday night on CBS for part two of Harm's return!!@CBS @NCISLA @NCIS_CBS @llcoolj @Navy_JAG @USNavy pic.twitter.com/FLNRQUKmCS

— David James Elliott (@DJamesElliott) May 18, 2019
The 2010s and Later Work
David next starred in the short-lived comedy-drama series "Scoundrels", alongside Virginia Madsen and Patrick John Flueger, while two years later, he portrayed Ripp Cockburn in the short-lived comedy-drama series "GCB".
He was Hugh Wade in the award-winning horror-drama film "Rufus" (2012), written and directed by Dave Schultz, and starring Rory J Saper, Christina Jastrzembska and Tom Carey, while in 2015, he portrayed Frank Stephens in the award-winning war-drama film "Battle Scars" that tells the story about war veterans and how they act when returning home.
The same year, he starred as John Wayne in the Academy Award-nominated biopic "Trumbo", about Dalton Trumbo and his career that was hindered by his political beliefs that got him and other artists jailed and blacklisted, starring Bryan Cranston, Diane Lane and Helen Mirren.
Three years later, David starred in the television biopic "Believe Me: The Abduction of Lisa McVey", starring Katie Douglas with David, which tells the real-life story of a 17-year-old girl who plans to take her own life, but that night is kidnapped. She fights for her life, but when she returns home, no one believes her story, except a detective who to listen to her.
Next, he was Bill Boone in 11 episodes of the award-winning sci-fi action drama series "Impulse" from 2018 to 2019, with Maddie Hasson in the lead role, followed in 2019 by starring as Alfred O'Connor in the award-winning drama film "The Obituary of Tunde Johnson", co-starring Steven Silver, Spencer Neville and Nicola Peltz Beckham.
To speak further of his accomplishments, David appeared in the biopic crime-drama "Lansky" about Meyer Lansky and the investigation against him done by the FBI, with Harvey Keitel in the lead role, and co-starring Sam Worthington and John Magaro.
Moreover, he was Mr. Singleton in the award-winning sports drama film "Heart of Champions", then played Tom Spade in five episodes of the TV series "Heels", about two rival brothers in the ring, with Alexander Ludwig and Stephen Amell in the lead roles.
Net Worth
As of early 2023, David James Elliott's net worth is estimated at $15 million, according to authoritative sources.
Personal Life, Married, Wife, Children
David James Elliott has been married to actress Nanci Chambers since 8 October 1992. The couple has two children together, Stephanie and Wyatt. The two initially married in City Hall but then in 1999 held another wedding ceremony on 26 June in Santa Barbara – their daughter was the flower girl for the event.
Appearance and Vital Statistics
David James Elliott has brown hair and brown eyes. He's 6ft 3ins (1.93m) tall, and weighs about 220lbs (99kgs). His vital statistics are unknown, though he has an athletic figure.