• Born in 2000 in Los Angeles, California, USA
• Daughter of actress Pamela Adlon and Felix O. Adlon
• Most famous for her role in the comedy romance "Conception" (2011)
• Grandparents were also in the show business
• Has an estimated net worth of $5 million
Who is Odessa Adlon? What is her age?
Born Odessa Zion Segall Adlon under the sign of Gemini on the 17th of June 2000, in Los Angeles, California USA, she's a 20-year old Caucasian actress of Jewish ancestry, more commonly known as Odessa A'zion,. She draws most of her fame from the fact that she was born into a famous family of Hollywood artists, being the daughter of actress Pamela Adlon and Felix O. Adlon, who is a film writer, producer and director. She's made several appearances on the big screen, most famously as Interview Kid in the comedy romance by Josh Stolberg entitled "Conception" in 2011.
Other than this, she has had few other successes in her acting career.
Early life: In the footsteps of her parents
Looking up to her parents, Odessa loved traveling even at a very young age, and was thus brought up in mostly two places, mainly Boston, Massachusetts and Neufahrn bei Freising, Bavaria, Germany. Her mother Pamela Adlon isn't just an actress, but also a screenwriter, director and producer, as well as voice actress and vocal performer.
Odessa's both paternal and maternal grandfathers had their glory days in show business, Pamela's father being American writer and producer Don Segall of Jewish origin, and paternal grandfather is Percy Adlon – a German screenwriter, director and producer, while his wife and Odessa's paternal grandmother is Eleonore Adlon, a producer and screenwriter. Percy's son and Odessa's father Felix Oktavian Adlon is a filmmaker himself, continuing his father's tradition.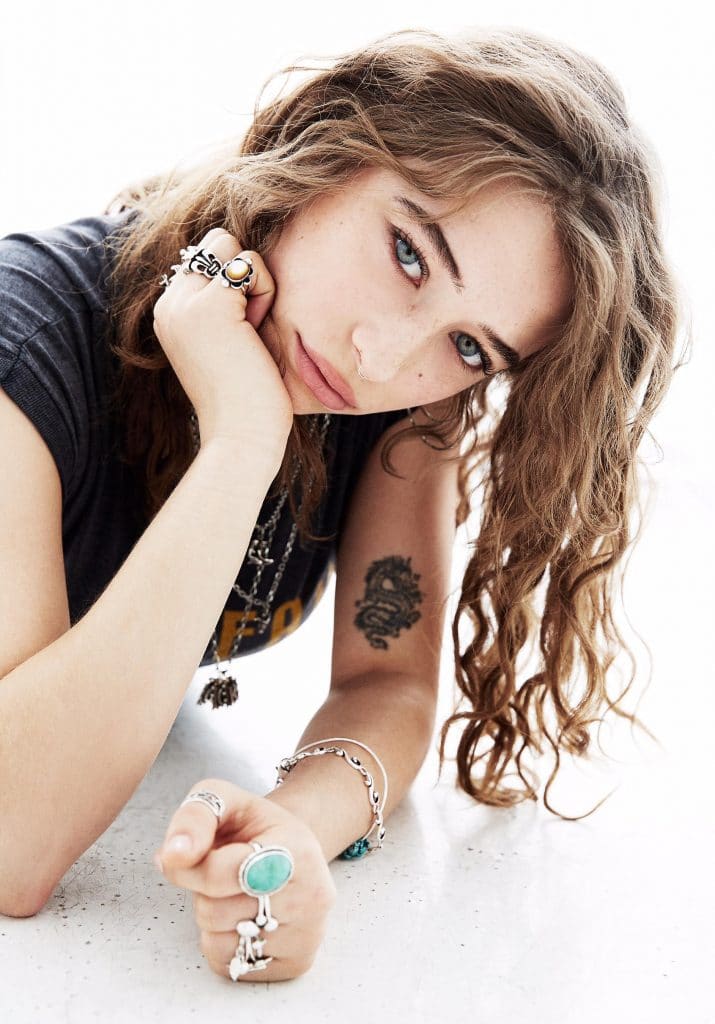 The young "Conception" star is the second oldest of three daughters, the older being actress Gideon Adlon born in 1997, and the younger actress Valentine "Rocky" Adlon, born in 2003. Odessa attended Charter High School of the Arts also known as CHAMPS in her birthplace, from where she matriculated in 2018. At the moment, she is supposed to be undergoing college education, yet to be confirmed.
Career: Chasing the dream
Odessa's first and best-known role thus far was as Interview Kid in "Conception" in 2011, which she realized at 11 years of age.
Her next screen appearance came five years later, when she starred as Defiance in an episode of "Better Things". She showed up as Liv in five episodes of "Nashville" in 2017, as well as Anna in the film entitled "What About Barb?" in the same year. 2018 came with another two roles, landing her in one more TV series and film.
Her roles doubled in 2019, and the most prominent one is as Madison in the mystery thriller horror by Jud Cremata entitled "Let's Scare Julie". Adlon appeared on the screen only once in 2020, as Joey Del Marco in nine episodes of "Grand Army".
Finally, in 2021 she was seen as Jaclyn in the film "Supercool", and remains to be observed in as many as five upcoming titles, the first of which features her as Lana in "Mark, Mary & Some Other People". Odessa will be 21 by the end of 2021, so she's just starting what might be an impressive career.
Love life: Does Odessa Adlon have a boyfriend?
Seeing as Odessa is fairly young, she hasn't had a great deal of romantic experiences yet. Still, one of her well-known past boyfriends is rapper Jaden Smith – the son of legendary actor Will Smith and actress Jada Pinkett Smith. The two dated for two years, from 2017 to 2019, eventually splitting up due to irreconcilable differences.
Since then, Odessa seems to have been either more cautious with her choice of partners or with what she tells the media, since she is currently believed to be single. She resides in Los Angeles.
Her roots of showmanship go even deeper
Odessa's paternal great-great-uncle was German actor Luis Adlon, who lined-up 34 roles from 1934 to 1945, his most famous being as Actor in "North Pole, Ahoy!" in 1934, which was also his first film. He was married to American actress Rosemary Davies, who appeared as Alice Darvil in "The Mad Carriage" as early as 1925; she's the sister of one of the silent era's first divas – Marion Davies.
Her first film goes as far back as 1917, in which she starred in the lead role of Romany in "Runaway Romany". She had a total of 52 credited performances, the last being a lead role like most of her appearances – Marge Winton in "Ever Since Eve" in 1937.
What is Odessa Adlon's net worth?
Odessa Adlon's net worth is approximately $5 million as of mid-2021. She has earned the said sum thanks to her already numerous appearances in various TV series and films since 2011, of which that year's "Conception" is thought to have made the greatest contribution.
Body measurements
Odessa's physical features are as follows:
Height: 5ft 5ins (165cm)
Weight: 112lbs (51kg)
Vital statistics: 32-24-33
Bra size: 32A
Shoe size: 7 (US) – 40 (EU)
Eye color: Blue
Hair color: Blond
Body type: slim