• Cailey Fleming is an American child actress born in 2007.
• She began acting professionally at the age of seven and won awards for her work.
• She has appeared in many films and television series, most notably The Walking Dead.
• She has an active presence on social media and has a close relationship with her cast members.
• Her estimated net worth is $7 million.
Who is Cailey Fleming?
Cailey Fleming is an American child actress, born on 25th March 2007, in Picayune, Mississippi, USA. Keep reading to find out her biography, net worth and more information.
Cailey Fleming's Early Years & Family
Cailey Fleming has one older brother, Chandler Fleming – it's unknown what her parents, Matthew and Misty Fleming, currently do for a living. Cailey's social media accounts are managed by her mother, and Cailey's Instagram profile has many happy pictures with her family, with whom she shares a close relationship. Although no other her family members are in acting, they are wholly supportive of her career.
Cailey had wanted to be an actress since the age of four, and at first her mother was against the idea. However, when she saw the talent her daughter possessed, she realized she could be holding her back from her dreams. At the age of seven Cailey began acting professionally, and within just five months found two agents – one for New Orleans and one for New York & Los Angeles.
In 2015, Cailey was awarded IPOP Actor of the year and Star of the Year awards in Los Angeles. Cailey is also an avid dancer, and in the past was the youngest member of a competitive dance group.
Dancing is another of Cailey's passions, and in the past she has uploaded photos at dance recitals on her social media profile, although it's not known if she still practices.
As well as acting, Cailey is also studying, and has a personal tutor who is allowed on set with her wherever she goes, ensuring that she meets the federal government schooling standards.
Cailey Fleming's Career
Cailey's credited acting debut came in 2015, playing the role of Young Tig in the pilot episode of the TV series "One Mississippi, although by then she had appeared in an array of TV commercials, and had other small parts in films and TV series.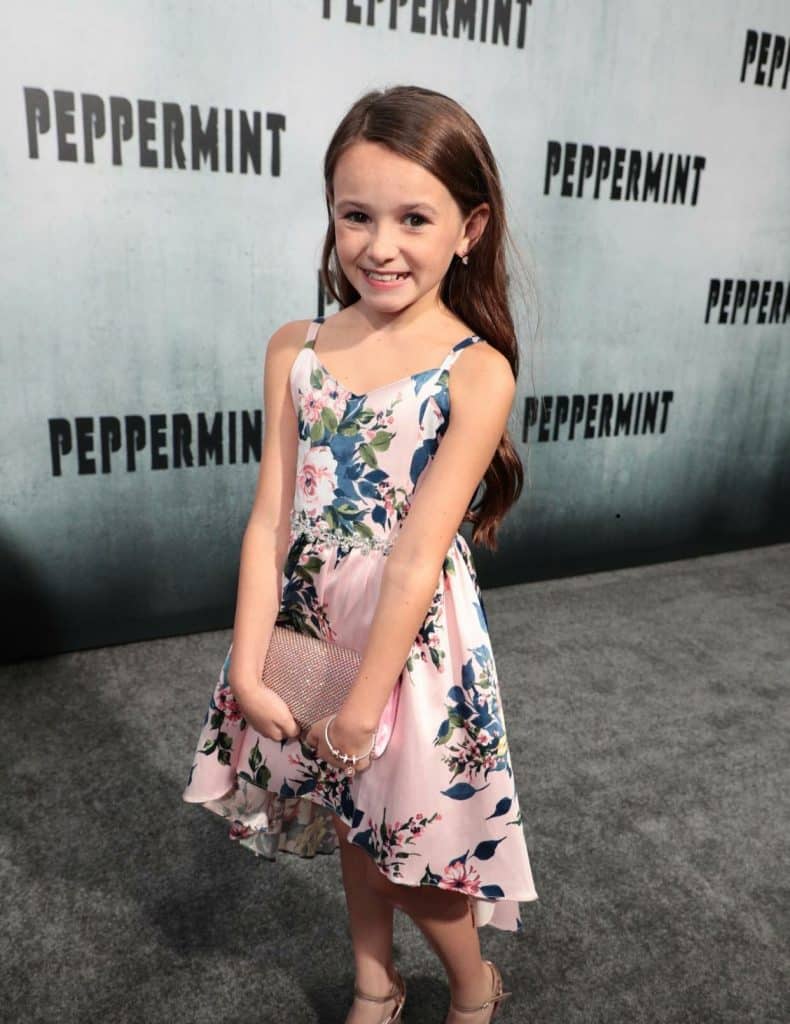 In the same year, Cailey played Young Rey in "Star Wars: Episode VII – The Force Awakens", and quickly built up a fanbase. The film was a huge success with an average rating of four out of five stars, starring veteran actors such as Harrison Ford and Carrie Fisher. At the time of its release, the film broke several box office records to become the highest-grossing instalment of the Star Wars franchise, the highest-grossing film in North America, and the third-highest-grossing film at its time of release, with a net profit of $780 million, and a staggering worldwide gross of over $2 billion.
The next year, Cailey had three more acting roles –in drama film "The Book of Love", the action thriller "Desolation", and another in the short film "Memoir". The next year, she appeared in the action horror film "Armed Response", starring Wesley Snipes, but the film wasn't well-received and only scored an average of four out of ten stars. However, in 2017 Cailey also appeared in an episode of the TV series  "Preacher", and four episodes of "Better Things".
In 2018, Cailey was cast in the action comedy movie "Supercon", the sci-fi film "Hover", and drama thriller "Peppermint".
Then in the same year, she joined the hugely popular series "The Walking Dead" playing the role of one of the main characters, Judith Grimes.
In 2019, Cailey appeared in "Star Wars: Episode IX – The Rise of Skywalker", reprising her role of Young Rey. Despite grossing less than its predecessor, the ninth instalment of the saga still managed to rack up an impressive $300 million profit, and was well-received around the globe.
In 2021, Cailey is set to appear in the premiere TV mini-series "Loki" on Disney+, a Marvel Studios production starring Tom Hiddleston and Sophia Di Martino – the first season will have between six to eight episodes.
Cailey has definitely enjoyed a prolific career to date, with dozens of acting credits at a very young age. The promising young actress also won her first honorary award in 2020 at the CinEuphoria Awards for her participation in "The Walking Dead". Without a doubt, Judith Grimes is Fleming's most popular character, and "The Walking Dead" is one of the most successful franchises she has appeared in. The latest season averaged 5.4 million viewers per episode, and has been deemed the top-rated cable drama on US TV for the 2019-2020 season.
Cailey Fleming's Social Media
The account is managed by her mother, and Cailey Fleming has an active Instagram presence with almost half a million followers, so the young actress is very popular amongst her fans, and dozens of fan pages exist which post information and snippets about Fleming's life.
Cailey likes to interact with her fans, and recently participated in a Facebook Q&A livestream session with other cast members of "The Walking Dead". She shares a close relationship with her cast members, and has appeared many times on "Talking Dead", the long-running chat show related to the series, as well as in "The Walking Dead Holiday Special".
Cailey Fleming's Net Worth
Sources quote Cailey as now earning an incredible $250,000 per episode during the tenth season of "The Walking Dead", 16 episodes set to have 22, and Cailey appears in the majority of them. Season ten premiered on October 2019 and the season finale is set to air on April 2021.
Other clauses in her contract include a $10,000 relocation fee during filming, and a 5% commission fee from the sale of any merchandise products related to her character Judith Grimes. Taking into account that Cailey is an in-demand actress and will garner many more lucrative roles in the future, we can safely estimate her net worth to be around $7 million and growing steadily.