• Deborah Van Valkenburgh is an artist who works in various elements of media, such as acting, writing, and singing
• She is best known for her roles in The Warriors and Too Close for Comfort
• She received a BFA in Painting and Drawing from Pratt Institute, and studied a variety of artistic skills such as puppet production, voice-over, and improvisation
• She has performed in various Broadway plays, films, and TV series
• She has an estimated net worth of over $4 million and reportedly leads a modest lifestyle
Who is Deborah Van Valkenburgh?
Deborah is an artist, known to work in various elements of the media. She is an actress, writer and singer, to name a few. She is famously known for her role as Mercy in the cult classic "The Warriors", and as 'Jackie Rush' in the TV sitcom "Too Close For Comfort". Currently, she joins Hulu's original "Helstrum".
Early life, family, educational background
Deborah Gaye Van Valkenburgh was born on 29 August 1952, in Schenectady, New York State, USA. She holds American citizenship, but nothing is known about her ethnicity.
There is no information about her life before she became an accomplished actress; details of her parents and any siblings are unknown, nor does she have any known relations in Hollywood.
She had her preparatory studies at Shaker High School in Latham, New York, matriculating in June 1970. Her interest in arts took her to Pratt Institute in New York, where she completed her BFA in Painting and Drawing.
She furthered her interest in developing her artistic skills and creativity by studying acting at the  William Esper and John Shea studio, and she also studied ballet with Ballet Arts Carnegie Hall, and modern dance with James Cunningham.
The list doesn't stop there, as she also mastered puppet production with Jim Henson of "The Muppets" fame, voice-over with  Kirk Nurock and Richard Green, and improvisation with Dan Richter.
Career
Musical Escapade
Deborah's musical history started when she was a teen in upstate New York. Around this time, she performed in coffee houses with a folk band named 'Spur of the Moment'. Further in college, she was part of a popular duo known as 'The Mrytle Avenue Watermelon'. Her exploration in music continued to the early 1990s, as she performed at the top-rated clubs of Coconut Teaszer, The Roxy, and At My place, where she was the featured vocalist for Peter Tork: A Likely Story, and DB House acoustic band.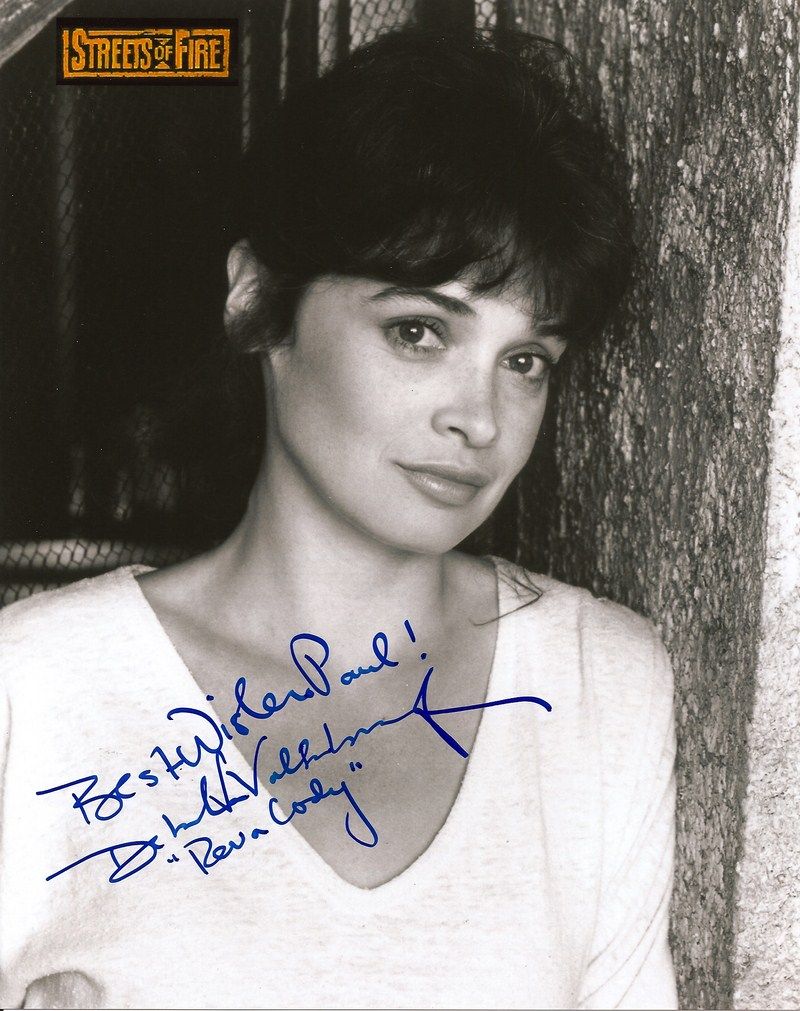 Broadway Talent
Before she dipped her toes into Hollywood, Deborah graced the stage, in the cast of the musical revival of "Hair" in 1979. This was her professional debut in becoming a regular in the Broadway circle. She joined several other plays, such as "Six Characters in Search of an Author", "The Tempest", "It Ain't Advark" and "Minutemen".
Hollywood
Deborah debuted on the big screen in Walter Hill's cult classic "The Warriors" in 1979, as the memorable character 'Mercy'. This would become her iconic role, and one that she would be known for, for years after.
She then jumped into the TV series business for five years, in the hit sitcom "Too Close for Comfort" in the 1980s, in which she portrayed the character 'Jackie Rush'. Since then, Deborah has appeared in both the films and sitcoms, such as "Castle" (2009), "Criminal Minds" (2005), and Star Trek: Deep Space Nine" (1993). She also just recently announced on her Facebook page that she has joined a "(secret) gig" in the Hulu original "Helstrum".
Award-Winning Artist
With a talent like Deborah's, it's no surprise that she has her string of accolades in her career.
For her performance in "Road To Hell" in 2008, she was rewarded as Supporting Actress in a Fantasy Film at the 2012 Polygrind Film Festival. Her most recent appearance in the notably acclaimed "The Beauty of Leenane", also earned her the Patte Award for Best Ensemble along with her fellow cast members.
Other Appearances
Ever the artist, Deborah has appeared on stage across the country, as she performed in well-acclaimed venues playing the characters Germaine in "Picasso at Lapin Agile", and Maureen in "The Beauty of Queen Leenane" at San Diego Repertory Theatre in 1999 and 2001, respectively.
She's also graced the stages of the Arizona Theatre Company, South Coast Repertory Theatre, Los Angeles Theatre Center, and Blank Theatre Company, to name a few.
She's also acted in touring company productions, most notably in "A View from the Bridge", "Mooney's Kid Don't Cry", and "The Children's Hour".
Personal life
Even with the many things she had done in her career, Deborah shows no sign of retirement yet. Although she is New-York-born, she currently lives in Los Angeles where she still performs on stage. Her talents are enumerable; she is skilled at modern dance, ballet, improvisation, and puppet production, on top of her acting career.
She is currently single and isn't known to be dating anyone at the moment. She previously dated the American musician Peter Halsen in 1965 – they had kept their relationship away from the limelight right from the start and until their separation, the reason for which isn't known. While she was not seen with anyone after that, Peter had several dates with Reine Stewart, Barbara Iannoli and Jody Bab, before he tied the knot with Pam Tork in 2013.
Hobbies, favorite things, and interesting facts
Deborah admits to enjoying herself with writing and traveling. She is known to be always on the road, putting on theatre works and showing up comic cons all around her residence; she recently went to the 2019 Super Mega Fest Comicon in Massachusetts.
She loves the colors brown and blue, and gushes over her favorite actors David Patrick Kelly, Michael Beck and James Remar.
Appearance, Clothing Style
Deborah stands at 5ft 3ins (160 cm) tall, weighs around 145lbs, with vital statistics of 35-24-35. She has brown eyes and brown-colored hair, often worn long.
Net worth and salary
Deborah's primary income is from her work as an actress. Over the years, she had accumulated a box office collection from her appearances in famous Hollywood movies and hit American TV series. As of mid-2021, she is estimated to have a net worth of over $4 million Even so, she reportedly leads a modest lifestyle.