• Devin Ratray is an American actor, musician, and writer.
• He is best known for portraying Buzz McCallister in "Home Alone" and Cole in "Nebraska".
• He developed an interest in acting at the age of six and made his on-screen debut at age nine.
• He is proficient in playing five musical instruments and enjoys spending time at the beach, traveling, and reading.
• He has an impressive net worth of over $600,000.
Devin Ratray is an American actor, musician, and writer, who is perhaps best known for portraying Buzz McCallister in "Home Alone" and Cole in "Nebraska". If you are curious about what Devin is up to these days, find out all you need to know about the long-time actor from this detailed biography below.
Early Life, Family, Educational Background
Devin Ratray was born on 11 January 1977 under the zodiac sign of Capricorn, in New York City, USA, to Ann Willis and Peter Ratray. He is of White Caucasian ethnicity and holds American nationality.
Devin's parents were icons in the entertainment industry.
His father was a famous actor, while his mother was an actress, model, and former winner of the Miss America pageant. Ann and Peter married on 18 June 1966 and were together for over 50 years. Having come from an artistic family, it's no surprise that Devin followed in his parents' footsteps. Devin has a brother Luke (who is now a photographer), and their parents raised them in New York City.
Not much is known about Devin's early educational background, except that he attended and matriculated from the Fiorello H. LaGuardia High School in 1994. Subsequently, he enrolled into New York University, majoring in film studies, and he was also trained at the School of Visual Arts in New York for a while.
Devin developed an interest in acting at the age of six, and made his on-screen debut at age nine,  taking roles that would allow him to stay in New York as a child. Only when he was old enough to travel did he film outside his hometown.
Career
Acting Career
Devin Ratray made his on-screen debut playing Neil Keeney in "Where are the Children?" a 1986 thriller film directed by Bruce Malmuth. Throughout the late 1980s, he appeared in movies such as "Zits" (1988), "Little Monsters" (1989), and "Worth Winning" (1989).
Later in 1989, Devin landed his first major television role as Gus Stafford in the American sitcom "Heartland". However, he got his big break in 1990, when he landed the role of Buzz McCallister, Kevin's annoying older brother in "Home Alone", starring opposite Macaulay Culkin (who played Kevin), John Heard and Catherin O'Hara in the American comedy written by John Hughes.
He reprised his role in its sequel, "Home Alone 2: Lost in New York" in 1992 – more than 30 years after its release, Devin still gets recognized as the 'annoying older brother'. The sixth installment of the Home Alone franchise, "Home Sweet Home Alone" in which Devin and the former cast also appear, will be released exclusively on Disney Plus on 12 November 2021.
Devin subsequently played minor roles in "Dennis the Menace" (1993), "The Prince and Me" (2004), and "The Cake Eaters" (2007).
In 2009, 32-year old Devin appeared as Bobby Saunders, the administrator in charge of the FBI system, which controlled the surrogate network in the science fiction film "Surrogates".
In 2013, he starred in "Nebraska" as Cole, opposite Tim Driscoll and Rance Howard, and has since appeared in various movies and TV shows, such as "Masterminds" (2016), "Mosaic" (2017-18), "The Tick" (2017-19), "Chicago Med" (2018), and "Hustlers" (2019).
Throughout Devin's career, he's been known to play mischievous characters, which add spice to any film and TV show. He's a voice actor too, for the video game "Red Dead Redemption 2", released in 2018.
Musical Career
If Devin Ratray isn't on set filming, then he's probably making music, which is almost second nature. He started a band with friend, Jim Twerell – the duo has worked together on and off for about 15 years, just making music.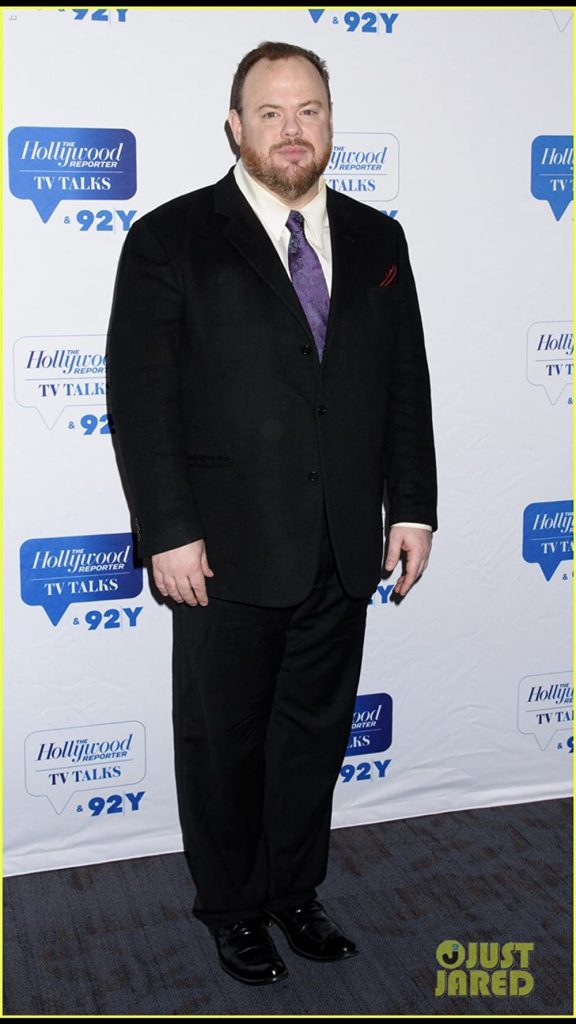 In an old interview with Complex, Devin revealed how Steven Soderbergh offered to direct the video for his song, "Uber".
He wrote two songs on the documentary "Courting Condi" soundtrack, which he also produced. Devin hinted at an album in 2009, but has since said nothing more on the topic.
Personal Life, Relationship
The Ratray family was thrown into mourning a few months ago, with the passing of their mother (and wife), Ann Willis Ratray on 9 June 2021, a few days before her 55th wedding anniversary. Devin penned a heartfelt tribute to his mother on Instagram the day following her death. The Ratrays have a close relationship, which is evident in Devin's adoring posts about his parents.
Devin Ratray is somewhat active on Instagram, on which he has nearly 10,000 followers.
The actor prefers to keep his personal life away from social media, so his relationship status remains a mystery, but he has a son, Riley Ratray.. However, we do know that he is friendly with the actor, Aaron Schwartz.
Appearance, Clothing Style
Devin Ratray has short brown hair and blue eyes, and always has a goofy face. He stands at the height of 6ft 1in (1.85m), and weighs about 230lbs (105kgs); he's known for his huge frame and cute mustache. Although not much of a dresser, Devin likes to look clean in his black shirts and pants. For red carpet events, you might just find him dressed in a classy tuxedo.
Hobbies, Favorite Things, and Interesting Facts
Devin Ratray plays five musical instruments proficiently.
He loves spending time at the beach.
He enjoys traveling.
Reading is also one of his hobbies.
Net Worth and Salary
The 44-year old Devin Ratray has an impressive net worth of over $600,000, amassed from his years as an actor, singer, and his personal projects. Fans continue to hold out hope that he'll be worth more shortly. There are currently no details of property owned by Devin and his family.