• American actress, screenwriter, producer and director Dyan Cannon
• Appeared in close to 100 movies and TV series
• Best known for her role in 1978 romantic comedy 'Heaven Can Wait'
• Has won 3 of 19 award nominations, including Golden Globe and Academy of Science Fiction, Fantasy & Horror Films Award
• Net worth estimated at over $16 million
Who is Dyan Cannon?
American actress, screenwriter, producer and director Dyan Cannon, was born Samille Diane Friesen in Tacoma, Washington State USA, on 4 January 1937, meaning that her zodiac sign's Capricorn. She's had roles in close to 100 movies and TV series, but is probably still best known for her playing Julia Farnsworth in the 1978 romantic comedy "Heaven Can Wait", which Buck Henry and Warren Beatty directed, and which starred Julie Christie, James Mason and Warren Beatty. It follows a Football Player who's just died, and has returned to life in the body of a recently killed millionaire; the movie won 10 of it 24 award nominations, including an Oscar win for Best Art Direction – Set Decoration.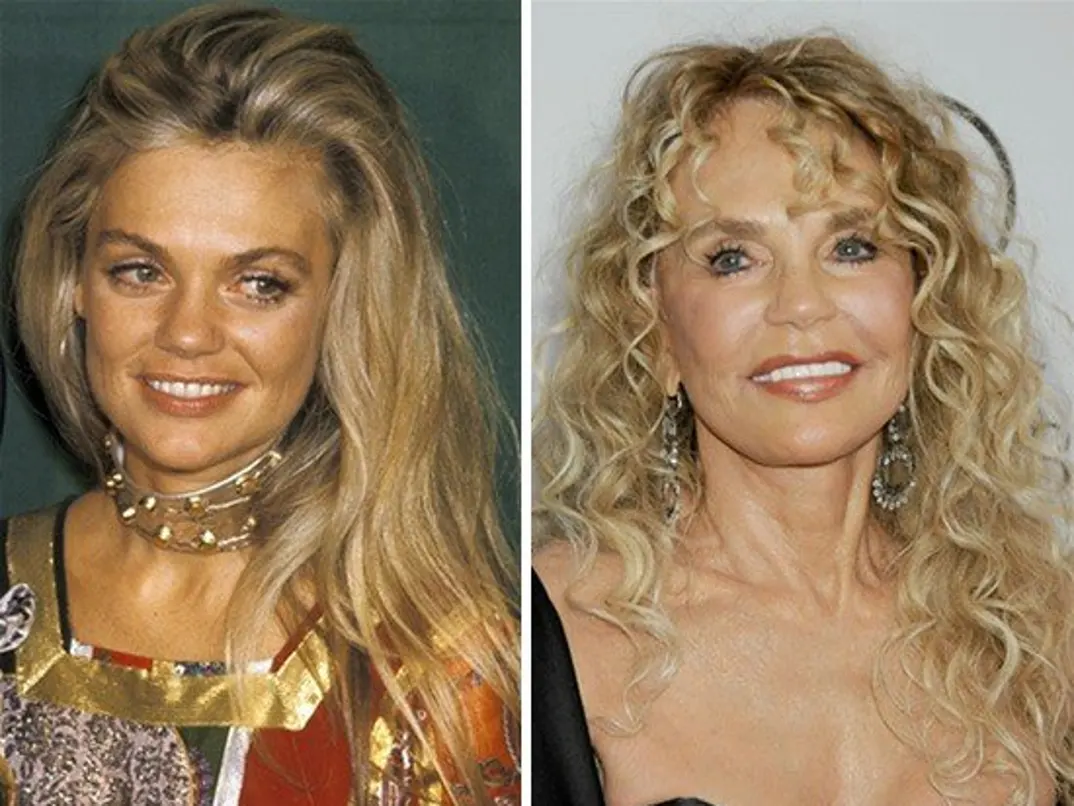 Education and early life
Dyan and her younger brother, American jazz musician David Friesen, were raised in Tacoma by their Baptist father Ben Friesen who worked as a life insurance salesman, and their Ashkenazi Jewish mother Claire (nee Portnoy) who was a Russian immigrant.
Dyan became interested in acting and modelling while attending West Seattle High School, and launched her modelling career at the age of 16; she was 17 when she was crowned Miss West Seattle. She matriculated in 1955, and then enrolled at University of Washington, but dropped out two years later.
Dyan then moved to Phoenix, Arizona and worked at Merrill Lynch & Co, then went to Los Angeles, California with her fiancé not long afterwards. Following their split, Dyan stayed in Los Angeles, signed a contract with the film and television company MGM, and launched her career as an actress; she was tutored by the late American actor and acting coach Sanford Meisner.
Roles in TV series
Dyan's debut TV series appearance was in the 1958 episode "Twenty-Four Hours at North Fork" of the western "Have Gun – Will Travel", and the following year saw her appear in an episode of the crime action "Highway Patrol", the crime drama "Lock Up", and the crime comedy "Playhouse 90".
Dyan had no notable performances in the '60s, and only appeared in a single episode of around 10 series, with some of the most popular amongst these having been the adventure "Ripcord", the drama "Mr. Broadway", and the action crime adventure "Burke's Law".
The '70s saw her appear in only a single TV series: the 1972 episode "Dyan Cannon" of the comedy "Rowan & Martin's Laugh-In".
In 1984, Dyan portrayed the lead character Kate Blackwell in all three episodes of the drama mini-series "Master of the Game"; it also starred Harry Hamlin and Ian Charleson, follows the lives of members of the rich Blackwell family, and the mini-series was nominated for three awards. The following year saw Dyan star in all four episodes of the mini-series "Jenny's War", and in 1988, she played Annie Hackett in the episode "Rock 'n' Roll Mom" of the family adventure "The Magical World of Disney".
What marked the '90s for her was playing Jennifer 'Whipper' Cone in the fantasy comedy "Ally McBeal", which David E. Kelley created, and which starred Jane Krakowski, Greg Germann and Calista Flockhart. It follows the life of American attorney Ally, the series aired from 1997 through 2002, and won 50 of its 165 award nominations.
Dyan's since had only two TV series roles: she played Honey Bernstein-Flynn in 31 episodes of the 2002 comedy "Three Sisters", and portrayed Aunt Sam in the 2019 episode "Farrah's Day Off" of the comedy "Mood Swings".
Roles in movies
Dyan's debut film appearance was in the 1960 biographical historical drama "The Rise and Fall of Legs Diamond", and later that year she could then have been seen appearing in the drama "This Rebel Breed", followed in the 1965 crime drama "The Murder Game", and the 1969 romantic comedy "Bob & Carol & Ted & Alice".
The year 1971 saw her play the lead character Judith Austin in the drama "The Love Machine", directed by Jack Haley Jr, and which also starred John Phillip Law and Robert Ryan; it follows a newscaster who's having an affair with his network executive's wife. Some of Dyan's other notable performances in the '70s were in the 1973 crime mystery "The Last of Sheila", the 1974 biographical drama "Virginia Hill", and the 1978 crime mystery comedy "Revenge of the Pink Panther".
What marked the '80s for her was being cast as a supporting character in the 1988 romantic comedy "She's Having a Baby", written and directed by John Hughes, and which starred Kevin Bacon, Elizabeth McGovern and Alec Baldwin; it follows two newlyweds who are unprepared for their life together.
Some of Dyan's most notable performances in the '90s were in the 1993 comedy "Based on an Untrue Story", the 1996 crime mystery "A Perry Mason Mystery: The Case of the Jealous Jokester" and the 1998 romantic thriller "Kiss of a Stranger".
In 2005, she portrayed the main character Lois in the romantic comedy "Boynton Beach Club", written and directed by Susan Seidelman, and which also starred Joseph Bologna and Brenda Vaccaro. The movie shows that people can fall in love at any age, and was nominated for two awards.
Dyan's since appeared in only three movies: the 2010 drama "Women Without Men", the 2019 short comedy "Five Old Comedy Writers Talking Sh*t", and the 2021 family drama "Hope's Legacy".
Other credits
Dyan wrote and directed the 1967 short movie "Number One", the 1990 drama film "The End of Innocence", and the 2010 short documentary film "Unleashed".
Some of the talk-shows in which she's recently made a guest appearance include "20/20", "When Magic Shocked the World", and "Really Famous with Kara Mayer Robinson".
Awards and nominations
Dyan's won three of her 19 award nominations: a 1969 New York Film Critics Circle Award for Best Supporting Actress, for her performance in "Bob & Carol & Ted & Alice", a 1979 Golden Globe for Best Actress in a Supporting Role – Motion Picture and in the same year an Academy of Science Fiction, Fantasy & Horror Films Award for Best Supporting Actress, both for "Heaven Can Wait".
Dyan was also nominated for three Oscars in 1970, 1977 and 1979, for her performances in "Bob & Carol & Ted & Alice", "Number One", and "Heaven Can Wait", respectively.
4. Dyan Cannon — HEAVEN CAN WAIT — 80 points pic.twitter.com/FWrpAbz3hX

— And the Runner-Up Is (@OscarRunnerUp) November 13, 2019
Love life and husband
Dyan's been married twice. She began seeing British-American actor Cary Grant in 1961, when she was 24 and he 57; the two married on 22 July 1965, and Dyan gave birth to their daughter Jennifer on 26 February 1966. Jennifer's today a successful actress, perhaps best known for her roles in the sitcom "Movie Stars", and the teen series "Beverly Hills, 90210".
Dyan and Cary's divorce was finalized on 21 March 1968; he passed away in 1986.
She married her second husband, American real estate investor Stanley Fimberg on 18 April 1985, but their divorce was finalized in 1991.
Some of the other men whom Dyan's dated include American actor Armand Anthony Assante Jr, American comedian and actor Mort Sahl, and American talent agent Ron Weisner.
Dyan seems to be single as of December 2022, has been married twice and has a daughter with her first husband Cary Grant.
Interesting facts and hobbies
Dyan revealed in 1972 that she had engaged in trauma-based psychotherapy known as primal therapy.
She's a huge fan of sports, especially of the National Basketball Association (NBA); Dyan's been rooting for the Los Angeles Lakers for more than three decades now.
She's deeply religious, and is a self-confessed born-again Christian.
Dyan's also an author, having published her memoir "Dear Cary: My Life with Cary Grant" in 2011.
She was nicknamed 'Frosty' by her high school peers.
Dyan received her own star on the Hollywood Walk of Fame, on 22 June 1983.
Some of Dyan's favorite actresses are Helen Mirren, Sharon Stone and Angela Bassett, and some of her favorite movies include "The Door", "The Hundred-Foot Journey" and "Eye in the Sky".
Height, eyes and wealth
Dyan's age is 85. Her eyes are blue and her hair is blonde, she weighs around 125lbs (57kgs) and is 5ft 5ins (1.65m) tall.
Dyan's net worth's been estimated at over $16 million, as of December 2022.