• Award-winning American actress, producer, and writer
• Best known for roles in "The Parent Trap" (1998) and "Dynasty" (2019-2022)
• Has numerous other projects in the works, such as the films "The Country Club" and "Sweetwater Road"
• Animal rights activist, founding the organization The Pet Matchmaker and sitting on the boards of Stray Rescue of St. Louis and the US Chapter of No to Dog Meat
• Vegan; has rescued animals Goodie Cornbread and Tiloc
Who is Elaine Hendrix?
Hendrix is an award-winning American actress, producer, and writer, perhaps best known as Meredith Blake in the film "The Parent Trap" (1998) and recently as Alexis Carrington in the reboot of the soap opera "Dynasty" (2019-2022), in addition to numerous other prominent roles she's had during her career.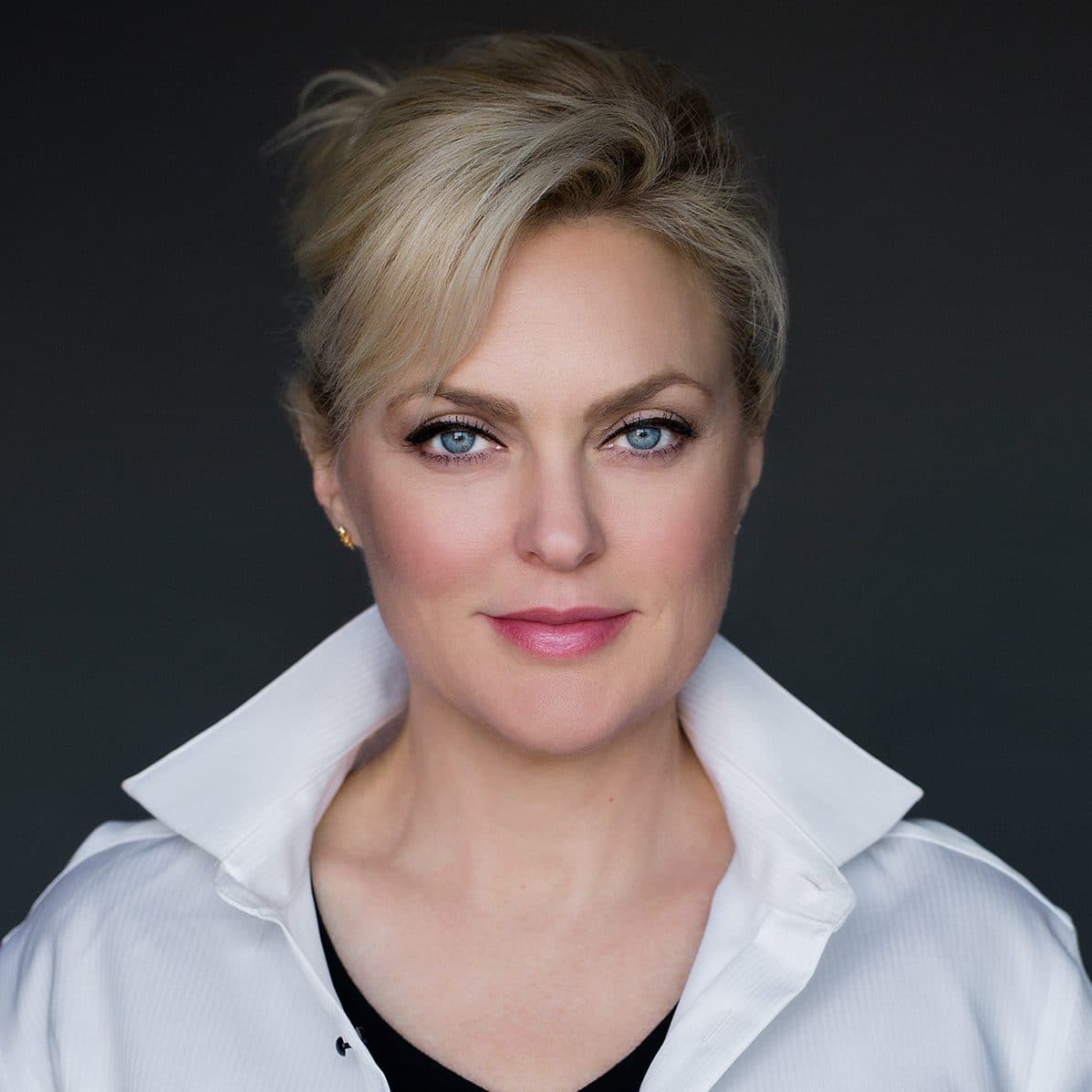 What is Elaine Hendrix Doing Now?
In addition to "Dynasty", Elaine is working on several other projects – she's set to star in Fiona Robert's comedy film "The Country Club", and will also star in the short crime-drama film "Sweetwater Road", which is in production but without a premiere date set yet.
Elaine Hendrix Wiki: Age, Childhood, and Education
Katherine Elaine Hendrix was born on 28 December 1970 in Oak Ridge, Tennessee, USA. She is the daughter of Thomas Hendrix Jr, an ex-military officer who served in the Vietnam War, and his wife, Mary Hendrix. Her parents divorced when she was in her teenage years, and she moved to Atlanta, Georgia, with her mother.
When in Atlanta, she went to Northside School of Performing Arts, and began training in jazz and modern dances. This secured her a start in show business, as she was first a dancer and model but later began acting.
Dancing and Modeling
When Elaine was in her senior year of high school, she won at a model search event, and signed a professional contract with the Gary Harrison Dance Company. Endorsements soon followed, as she was doing modeling and dancing gigs for such brands as Levi's, Mattle, Sun Microsystems, and Nike, among others. Moreover, she collaborated with MC Hammer, Whoodini, and Keith Sweat, among other hip-hop artists.
After her initial success, Elaine moved to Los Angeles, California, but unfortunately Elaine was involved in a terrible car accident while riding her bike, which ended her dancing and modeling careers.
Be sure to catch me this morning on @NewYorkLiveTV at 11:30 & @TheHubToday at 12:30 chatting all things Alexis Carrington w @sara_gore & @jacquereid. 🔥😈🔥 pic.twitter.com/XlcTg9C95H

— Elaine Hendrix Ⓥ (@elaine4animals) January 16, 2020
Acting Career Beginnings and Success
Elaine made her acting debut as Kelly in the film "Last Dance" in 1992. After a few minor roles, Elaine was cast as Agent 66 in the short-lived TV comedy crime-mystery series "Get Smart" (1995), co-starring Don Adams and Andy Dick.
Two years later, she was Lisa in the comedy film "Romy and Michele's High School Reunion", which follows two dim-witted friends from high school, starring Mira Sorvino and Lisa Kudrow.
In 1998, Elaine secured her first major role, as Meredith Blake in the award-winning adventure comedy film "The Parent Trap", starring Lindsay Lohan, Dennis Quaid and Natasha Richardson. The film tells the story of identical twins, Annie and Hallie, who were separated at birth, and each raised by their divorced parents. When they discover each other at a summer camp, they create a devious plan for their parents to get back together.
Before the decade ended, Elaine portrayed Jennifer Thomas in the romantic comedy-drama film "Molly", with Elisabeth Shue in the lead role.
The 2000s
Elaine struggled to get her career going in the early 2000s. Although she booked several roles, these were B-production projects, such as the television fantasy comedy film "Mr. St. Nick" (2002), and in 2005, she starred in the comedy film "Bam Bam and Celeste".
In 2006 she was Bonnie in Stewart Wade's award-winning romantic comedy film "Coffee Date", starring Jonathan Bray and Jonathan Silverman, and the next year, Elaine portrayed Stephanie in Robert Davi's award-winning comedy crime-drama film "The Dukes", starring Chazz Palminteri, Robert Dav, and Peter Bogdanovich, about a Doo Wop group, The Dukes and their struggle to keep on performing.
In 2008, she was Judy Bee in the award-winning comedy film "Rocky Slyde", written and directed by Chris Dowling, with Patrick Warburton, Andy Dick and Rena Sofer as the main stars.
Rock Slyde DVD Cover – DVD Release Date June 22, 2010 (available now on Amazon, iTunes, Video on Demand, and Netflix Watch Instantly). Request it in your Netflix queue. Thanks.

Posted by Rock Slyde on Thursday, May 13, 2010
The following year, she played Sadie Weiss in the award-winning thriller film "Within", about a young girl named Rachel who can see evil spirits within others, starring Mia Ford alongside Lori Heuring, Samantha Hanratty and Sam Jaeger.
The same year, Elaine starred as Coach Roach in the award-winning comedy film "Dear Lemon Lima", written and directed by Suzi Yoonessi, about Nessa and her attempt to win back Phillip, her one true love, with Savanah Wiltfong, Shayne Topp and Eleanor Hutchins as the main stars of the film.
The 2010s
She began the new decade with the lead role in the comedy film "Good Intentions", co-starring Luke Perry and Jon Gries, while in 2011, she was Cindy in the drama film "Low Fidelity", directed by Devon Gummersall, and starring Ed Quinn, Meredith Monroe, and Gale Harold.
The following year, she starred with Jon Gries in the drama film "Deep in the Heart", about a man who struggles with alcohol addiction, but tries to put his children through college via 4H and FFA scholarship donations.
In 2015 and '16, Elaine starred in the short-lived comedy series "Sex & Drugs & Rock & Roll", starring Denis Leary, John Corbett and Elizabeth Gillies, which follows a middle-aged rocker who was once famous, and seeks ways to get back his glory days. When he discovers he has a talented daughter interested in reuniting with his old band, fortune smiles on him.
In 2017, Elaine starred in the multiple award-winning short horror film "The Candle", alongside Abbie Cobb and Ronnie Schell. Next, in 2018, she co-starred with Sasha Jackson and Cody Anthony in the award-winning romantic comedy film "Rich Boy, Rich Girl", and with Ethan Hawke and Betty Gabriel starred in the drama film "Adopt a Highway", about an ex-felon who finds a live baby in a dumpster.
Moreover, in 2019, she was announced as Alexis Carrington in the reboot of the famous soap opera "Dynasty", replacing Nicolette Sheridan after she departed from the series. So far, she's appeared in 52 episodes of the award-winning series.
Net Worth
According to sources, Elaine Hendrix's net worth has been estimated at $2 million, as of early 2023.
Personal Life, Dating, Married, Husband, Children, Single?
Elaine is very private in regard to her personal life. She rarely shares details, but some information has become available.
According to reports, she dated actor David Faustino between 1995 and 1997. In 2015 she was in a relationship with film producer Christopher J. Corabi, but there is no info on when and why the two broke up.
Elaine is currently single, and focused on her career.
Appearance and Vital Statistics
Elaine Hendrix has blonde hair and blue eyes. She stands at a height of 5ft 8ins (1.73m), weighs approximately 130lbs (58kgs), with vital statistics of 34-28-40, and bra size 34AA.
Hobbies, Interests, and Trivia
When she was born, her father was away serving in the Vietnam War, and it was her mother who named her Katherine Elaine.
Elaine is an animal rights activist and, as such, has received Humanitarian Activism Award nominations by the Alliance of Women Film Journalists for her work for Animal Rescue Corps and In Defense of Animals.
Back in 2012, Elaine founded The Pet Matchmaker, an organization through which she inspires others to rescue, foster, and adopt homeless pets. Moreover, she is on the board of Stray Rescue of St. Louis and the US Chapter of No to Dog Meat.
Elaine herself has rescued a stray cat named Goodie Cornbread, and an Australian Cattle Dog named Tiloc. She travels around the globe educating and speaking on the importance of animals, and helps building habitats.
She is a vegan.