-Embeth Jean Davidtz is a South African-American actress born in 1965
-Raised in Lafayette, Indiana and later moved to South Africa with her family
-Starred in nearly 50 movies and TV series, most notably "Army of Darkness", "Schindler's List" and "The Amazing Spider-Man 2"
-Married to American entertainment lawyer Jason Sloane with two children
-Net worth estimated at over $5 million
Who is Embeth Davidtz?
South African-American actress Embeth Jean Davidtz, was born in Lafayette, Indiana USA, on 11 August 1965, meaning that her zodiac sign's Leo. She's had roles in nearly 50 movies and TV series, but is probably still best known for playing the main character Sheila in the 1992 horror comedy movie "Army of Darkness", written and directed by Sam Reimi, and which also starred Bruce Campbell and Marcus Gilbert. It follows a hardware store clerk who's been sent through time to 1300 AD, and must now fight the undead if he wants to return home; the movie won 12 of its 19 award nominations.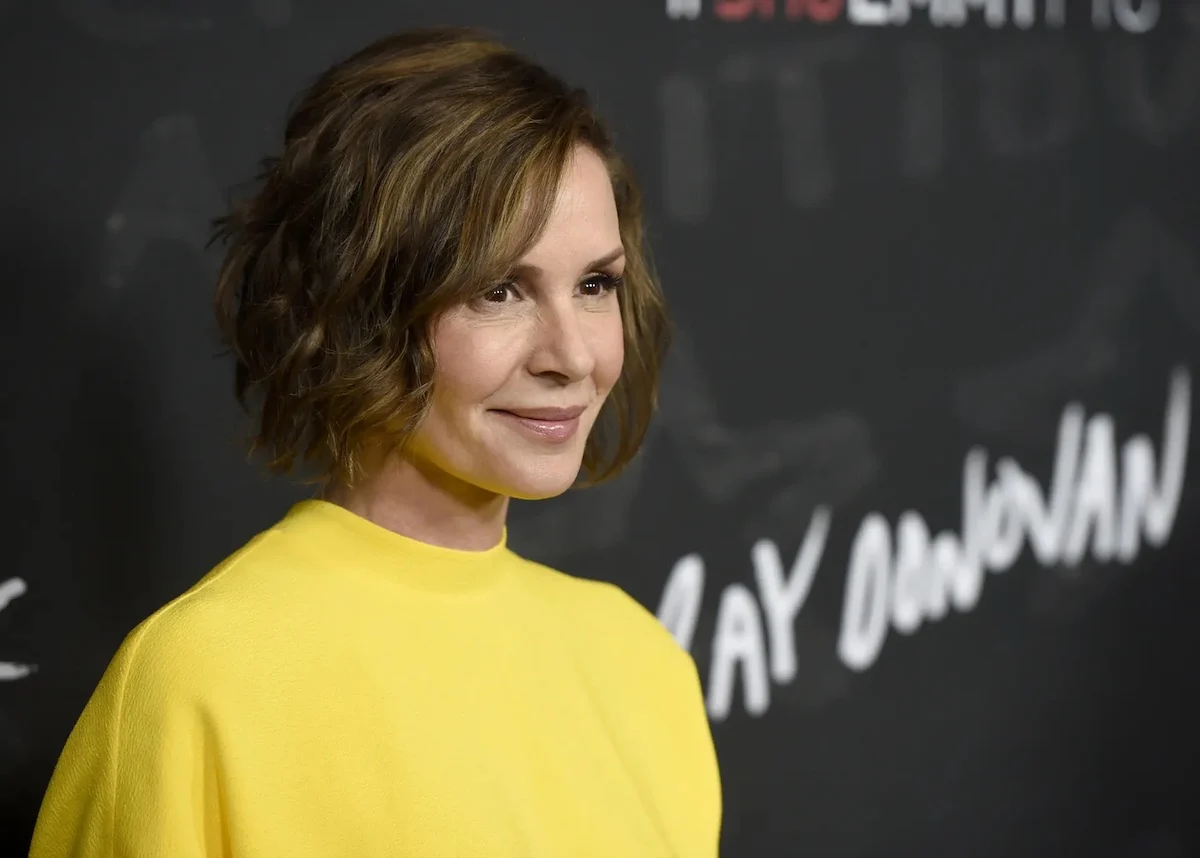 Education and early life
Embeth was raised in Lafayette by her South African parents Jean and John; the family lived in Lafayette mostly because John was attending Purdue University, studying chemical engineering. They moved to Trenton, New Jersey when Embeth was three, and to South Africa after she'd turned nine. Embeth's younger sister's today a successful psychologist, and is working at Nova Southeastern University.
The family lived in Potchefstroom, as her father was invited to teach at Potchefstroom University; Embeth had a hard time adjusting to life in South Africa, mostly because she had to learn the Afrikaans language. She studied at The Glen High School in Pretoria, and upon matriculating in 1983, enrolled at Rhodes University in Grahamstown, South Africa, from which she graduated with a Bachelor's degree in 1987.
She then moved to Cape Town and launched her acting career.
Roles in movies
Embeth's debut film role was her playing of Jennifer in the 1989 science fiction horror "Mutator", and she could then have been seen appearing in the 1990 thriller "Sweet Murder", the 1991 drama "Nag Van Die 19de", and the 1992 crime drama "Till Death Us Do Part".
In 1993, she portrayed Helen Hirsch in what ranks amongst the best movies of all time – the biographical historical drama "Schindler's List". Steven Spielberg directed the masterpiece, which starred Ben Kinglsey, Ralph Fiennes and Liam Neeson, and follows industrialist Oskar Schindler who managed to save numerous Jews in Poland during World War II; the movie won 98 of its 147 award nominations, including seven Oscar wins. Some of Embeth's notable performances in the remainder of the '90s were in the 1995 thriller "Murder in the First", the 1997 war drama "The Garden of Redemption", and the 1999 romantic mystery fantasy "Simon Magus".
She had roles in only a couple of movies in the next decade, while the most popular amongst these was probably the 2007 crime thriller "Fracture", directed by Gregory Hoblit, and which starred Anthony Hopkins, Ryan Gosling and David Strathairn. It follows a lawyer who's trying to put a manipulative criminal behind bars, and the film won one of its three award nominations.
Embeth's also known for her playing of Mary Parker in the 2014 action science fiction adventure "The Amazing Spider-Man 2", which Marc Webb directed, and which starred Jamie Foxx, Emma Stone and Andrew Garfield. It follows Spiderman as he's trying to protect New York City from Oscorp – the movie won four of its 34 award nominations.
Embeth's since appeared in only two movies: the 2021 mystery horror "Old", and the 2022 comedy "Not Okay".
Roles in TV series
Embeth's debut TV series role was her playing of Older Karen in the 1989 episode "A Private Life" of the drama "Screen Two", and her following role came in 2001, when cast to play Ellen Baines Croland in the drama "Citizen Baines". Embeth starred in the series alongside Jacinda Barrett and James Cromwell, which follows a defeated senator who's decided to spend more time with his three daughters; the series was nominated for an American Society of Cinematographers Award for Outstanding Achievement in Cinematography.
Embeth had roles in only three other series in the 2000s: the biographical adventure mini-series "Shackleton", the comedy "Scrubs", and the drama "In Treatment".
In 2015, she portrayed Natasha Lytess in both episodes of the biographical mini-series "The Secret Life of Marilyn Monroe", starring alongside Susan Sarandon and Kelli Garner. The mini-series tells the story of how Marilyn managed to hide her deepest secrets from media, and it won two of its 18 award nominations.
Embeth's three most recent TV series roles have been in the 2021 episode "Table for Four" of the romantic comedy "Love, Victor", five episodes of the drama "The Morning Show" between 2019 and 2021, and the 2022 episode "Davon" of the fantasy horror "Tales of the Walking Dead".
Other credits
Embeth received special thanks for the 1996 comedy movie "Magic Within", the 2007 episode "Look Closely: The Making of 'Fracture'" of the short documentary series "HBO First Look", and the 2013 short adventure movie "Treasure Hunter".
Some of the talk-shows in which she's made a guest appearance include "The Tonight Show with Jay Leno", "Moving Pictures Live!", and "Afternoon Tea, a Matilda Reunion".
Awards and nominations
Embeth won a 1993 Fangoria Chainsaw Award for Best Supporting Actress, for her performance in "Army of Darkness".
She was also nominated for a 2000 Blockbuster Entertainment Award for Favorite Actress – Comedy, for "Bicentennial Man".
Love life and husband
Embeth doesn't usually share the details of her love life with her fans, but it's still known that she's today a married woman and has two children.
She and American entertainment lawyer Jason Sloane were together for a couple of years prior to marrying in a large ceremony on 22 June 2002, attended by more than 200 of their friends and family members. Not long after the wedding, Embeth gave birth to their daughter Charlotte Emily, and their son Asher Sloane followed on 7 October 2005.
Embeth hasn't disclosed the names of any other men whom she's perhaps dated, she's married to Jason Sloane as of December 2022, and they have a son and a daughter together.
Interesting facts and hobbies
Embeth revealed in 2016 that she'd been diagnosed with breast cancer two years earlier, and had to undergo a mastectomy. She then explained that she had to appear nude in the crime series "Ray Donovan", and that she and producer David Hollander were able to incorporate her right breast into the story, without having to use a prosthetic for her missing nipple.
Both her mother and father have doctorates.
Embeth's high school was very strict; all students had to wear uniforms, and girls weren't allowed to wear make-up.
She and famous American actress Viola Davis were born on the exact same day.
More than 35,000 people are following Embeth on Instagram today, and she's uploaded over 110 pictures and videos.
Her favorite actresses are Kate Winslet and Angelina Jolie, and some of her favorite movies include "Swift", "A Little Chaos" and "Labor Day".
Height, eyes and wealth
Embeth's age is 57. She has brown eyes and hair, is 5ft 8ins (1.73m) tall, and weighs around 135lbs (61kgs).
Embeth's net worth's been estimated at more than $5 million, as of December 2022.