-• Emily Jean Perkins was born in Vancouver, Canada, in 1977.
-• She is best known for her portrayal of Crystal Braywood in the comedy series "Hiccups".
-• She has appeared in TV series such as "The X-Files", "Christy: Choices of the Heart" and "When Calls the Heart".
-• Her film roles include "Ginger Snaps", "Prozac Nation" and "She's the Man".
-• She is a philanthropist, married to Ernest Mathijs and has an estimated net worth of over $2 million.
Who is Emily Perkins?
Emily Jean Perkins was born in Vancouver, British Columbia, Canada, on 4 May 1977 – her zodiac sign is Taurus and she holds Canadian nationality. She's an actress who's perhaps still known best for her portrayal of Crystal Braywood in the comedy series "Hiccups", created by Brent Butt and three others, and which starred Nancy Robertson, Laura Soltis and David Ingram. It follows a famous author who hires an amateur life coach to help her deal with social issues and anger. The series aired through 2010 and 2011 and won seven awards from 16 nominations.
Emily hasn't been very active in the film industry recently, but hasn't retired from acting.
Early life, sister and education
Emily was raised in Vancouver alongside her one younger and one older sister, by their parents about whom nothing is known as they prefer to stay away from the media's attention.
She became interested in acting while still attending elementary school, and Emily was 12 years old when she made her debut TV series appearance in the 1989 episode "Up the Coast" of the family adventure "Danger Bay". The same year she began voice-overs too, firstly Katy Caboose in the animated family movie "Little Golden Book Land", and she then  appeared in the historical crime mini-series "Small Sacrifices".
Some of Emily's other roles before she progressed to a high school were in the adventure movie "Anything to Survive", the horror mystery mini-series "It" both in 1990, and the 1991 crime comedy "Mom P. I.", in which she starred as Marie Sullivan. The series follows Sally Sullivan, a single mother who has just found out that she has a talent for catching criminals; it was nominated for seven awards.
Emily went on to enroll at a local high school, and upon matriculating in 1995 chose not to go to a college, but to focus on her acting career.
Roles in TV series
In 1993, Emily made a guest appearance in the episode "Welcome to the Tower" of the adventure family drama "The Odyssey", and in 1996, she was cast to portray Kathy Ewalt, one of the lead characters in the historical crime drama "In Cold Blood".
The following years saw her appear in one or two episodes of various series, such as the critically acclaimed mystery crime drama "The X-Files", the drama mini-series "Christy: Choices of the Heart", and the family science fiction drama "Mentors". From 1998 to 2005, she played the supporting character Sue Lewis in the mystery crime drama "Da Vinci's Inquest" created by Chris Haddock, and which starred Nicholas Campbell, Donnelly Rhodes and Venus Terzo. It follows the life of a Vancouver police officer who has just been promoted to be a coroner, and the series won 40 of the 107 awards it was nominated for. In 2014, Emily played Marta Crocker in three episodes of the romantic drama "When Calls the Heart", which has been airing to this day and has won 20 awards.
Her most recent role in a TV series has been her portrayal of Becky Rosen in the 2019 episode "Atomic Monsters" of the hit fantasy horror drama "Supernatural", created by Eric Kripke and which starred Jim Beaver, Jensen Ackles and Jared Padalecki. It's about two brothers hunting evil supernatural creatures around Earth, the series aired from 2005 to 2020, and won 37 awards while it was nominated for 126 others, including three Primetime Emmys.
Roles in movies
The year 1993 saw Emily appear in the mediocre movies "Miracle on Interstate 880" and "Woman on the Ledge", and the following year in yet another unsuccessful movie, "Moment of Truth: Broken Pledges".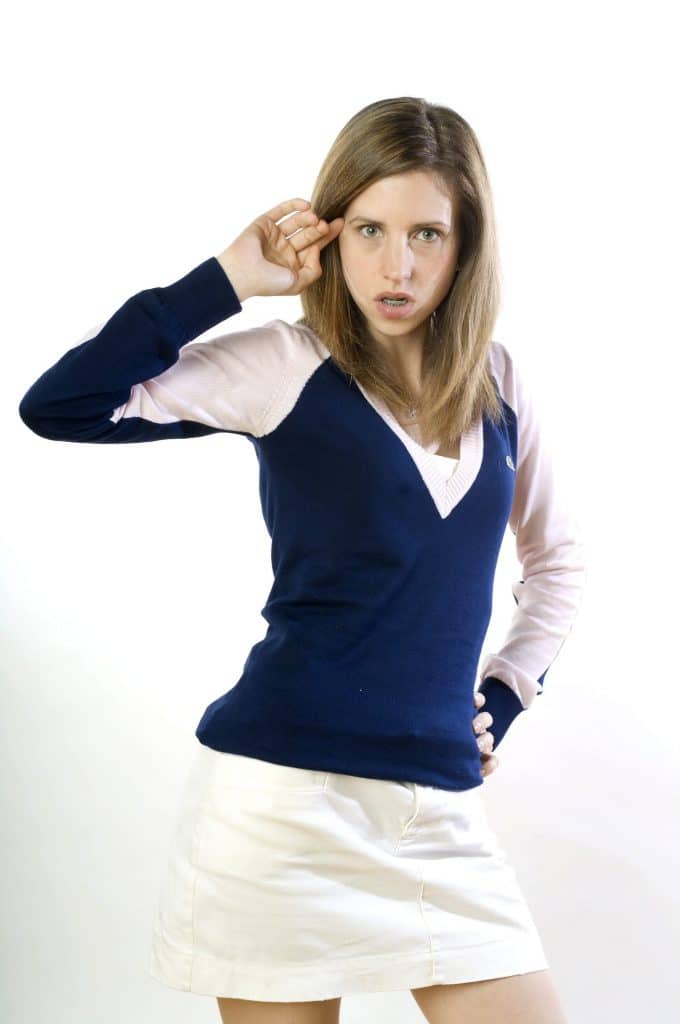 In 1996, she portrayed a supporting character in the science fiction action "Past Perfect", while her first notable performance was in the 2000 fantasy horror "Ginger Snaps", written and directed by John Fawcett, and in which she starred alongside Katharine Isabelle and Kris Lemche. It follows the lives of two sisters after one of them is bitten by a werewolf; the movie won 10 and was nominated for nine other awards. In 2001, Emily played a supporting character in the biographical romantic drama "Prozac Nation", which starred Christina Ricci and Jonathan Rhys Meyers, and follows a teenager struggling with depression during her first year of studies at Harvard.
She now went on to appear in several critically acclaimed films, such as the 2002 mystery thriller "Insomnia" which starred Al Pacino and Robin Williams, the 2004 horror thriller "Ginger Snaps 2: Unleashed" in which Emily played the lead character, and another sequel that year, the horror drama "Ginger Snaps Back: The Beginning" in which she also starred.
The year 2006 saw Emily portray Eunice in the romantic sports comedy "She's the Man", which starred Channing Tatum, Laura Ramsey and Amanda Bynes, and follows a girl who, after her brother leaves the city for several weeks, dresses up as him and goes to his school. In 2007, Emily played the punk receptionist in the comedy "Juno" which was a huge hit, winning 90 awards including an Oscar, and two of her following notable performances were in the 2008 musical comedy "Another Cinderella Story", and the 2010 action crime drama "Repeaters", both award-winning.
Her most recent role in a movie has been in the 2014 action horror mystery "Extraterrestrial", written and directed by Colin Minihan, and which starred Brittany Allen, Freddie Stroma and Jesse Moss. It follows several friends spending their weekend in a deserted cabin, when they learn that there are aliens in the woods. The movie won one out of the four awards it was nominated for.
Other credits
Emily has appeared in several documentaries, including the 2004 series "Filmography" and the 2014 film "Ginger Snaps: Blood, Teeth and Fur". She's currently shooting for the upcoming film "Pennywise: The Story of It". She also appeared in the 2004 TV special "2nd Annual Spaceys".
Awards and nominations
Emily has been nominated for four awards winning three. In 1990, she received a YTV Achievement Award for Acting, and was in 2001 awarded a Málaga International Week of Fantastic Cinema Award for Best Actress for her performance in the film "Ginger Snaps". 2005, saw Emily win a Fangoria Chainsaw Award for Best Actress for her performance in the movie "Ginger Snaps 2: Unleashed", and in the same year she was inducted into the Fangoria Horror Hall of Fame.
The one other award she has been nominated for was a 2002 Chainsaw Award for Best Actress for "Ginger Snaps".
Love life and husband
Emily prefers to keep her personal matters to herself, but has still allowed her fans to have a glimpse at her private life.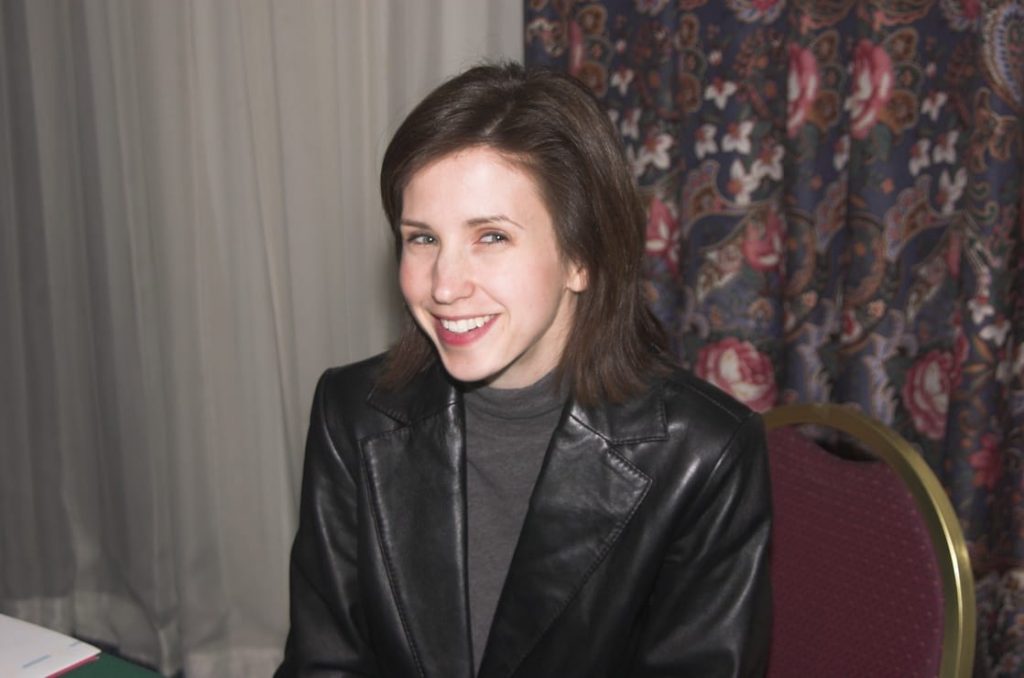 She met her future other half Ernest Mathijs at a film festival in 2005, when he was conducting research on cult movies and wanted to learn about the trilogy "Ginger Snaps" in which Emily starred. They went on to date, and then married in a private ceremony attended by their closest friends and family members, although neither of themhas disclosed the exact date of the wedding.
Ernest is teaching film at the University of British Columbia, and not a lot else about him is known.
Emily hasn't spoken about any other men she has perhaps been with, and as of March 2021, she's married to Ernest Mathijs, and they don't have children together.
Hobbies and other interests
Emily has had many hobbies since the launch of her acting career – today she enjoys making sculptures and painting.
She is a philanthropist who has worked with various charity organizations but is mostly focused on helping underprivileged children.
So fun reuniting with this one for tonight's episode. Fortunately she was able to forgive me for Chuck's..um…moodiness #becky @emily_perkins_ pic.twitter.com/4aQQWpBDIo

— Rob Benedict (@RobBenedict) November 8, 2019
Emily is today raising her two cousins aged 10 and 13, as their parents are unable to take proper care of them, hence one reason for her current hiatus.
Emily loves music and is listening to something most of the time, even if it's only the radio. Her favorite singer is Billie Holiday.
As she has stated in an interview, Emily's favorite actress is Kate Winslet because she can portray strong characters and also seems to have strong political awareness. Some of the other actresses that Emily admires include Naomi Watts, Juliette Lewis and Scarlett Johansson.
She is a huge fan of the film director Woody Allen and his movies.
Age, height and net worth
Emily's age is 43. She has long brown hair and green eyes, her height is 5ft 4ins (1.63m) and she weighs around 115lbs (52kgs).
As of March 2021, her net worth has been estimated at over $2 million.