• Erin Sanders is an award-winning American actress, known for her roles in "Zoey 101" and "Big Time Rush".
• Born in 1991 to musical parents, Sanders was discovered by a talent agent at the age of 11.
• Her career began with minor roles before her breakout role as Quinn Pensky in "Zoey 101" from 2005-2008.
• Sanders is also a certified yoga instructor and animal lover.
• She has an estimated net worth of $2 million.
Who is Erin Sanders?
Erin Sanders is an award-winning American actress, who gained fame as Quinn Pensky in the TV series "Zoey 101", and also as Camille Roberts in the TV comedy series "Big Time Rush", among numerous other projects on which she's worked.
Age, Early Life, Parents, and Education
Erin Zariah Sanders was born on 19 January 1991 under the zodiac sign Capricorn, in Santa Monica, California USA, into an Ashkenazi Jewish family. Her father, Marc Sanders is a guitarist and songwriter, while her mother also has a musical background as she's a singer and songwriter.
She has art in her roots, as her grandmother, Sonia Sanders worked as a portrait artist at Universal Studios, and a great-uncle, Joseph Rosenthal is a sculptor. She was in elementary school when she was discovered by a talent agent, and didn't continue schooling after her matriculation, but focused entirely on her career.
Career Beginnings
Erin was selling cookies door to door as a member of the Girl Scouts when a talent agent noticed her and took her under his wing. At the tender age of 11, Erin was cast in the role of young Veronica in the short film "Art of Love" (2001).
She continued her career with minor roles, first with the part of Molly Knight in the TV series "Apple Valley Knights" in 2002, and then in the short film "Never Never" in the same year. Erin was building her portfolio gradually, and in 2003 was Janice Witherspoon in the popular TV drama series "Judging Amy".
Rise to Prominence
Erin didn't have to wait long for her first major role; after a couple more minor appearances, Erin was chosen for the lead role of Quinn Pensky in the TV comedy series "Zoey 101", co-starring Jamie Lynn Spears, Paul Butcher, and Christopher Massey.
Erin featured in all 61 episodes between 2005 and 2008, and in the process, won Young Artist Award three times in 2006 to 2008. The role made her an instant star, which secured her new roles, including as Eden Baldwin in the daytime soap opera "The Young and the Restless" in 2008.
The following year, she secured yet another long-term role, as Camille Roberts in the popular Nickelodeon comedy series "Big Time Rush" (2009-2013) – the role was made just for her by Scott Fellows, and it won her another Young Artist Award in 2011, and again in 2013.
She also made a few guest-starring appearances in 2009, in such series as "Mad Men", "Weeds", "Castle" and others, all adding to her popularity. She also guest-starred in the popular crime drama series "CSI: Miami" in 2011.
Continual Success, What is she doing today?
In 2012, Erin appeared in the drama film "Model Minority", starring Nichole Sakura, Courtney Mun, and Jessica Tuck. Two years later she guest-starred in the TV series "Melissa & Joey", and also starred in the television movie "Guilty at 17", alongside Alex Paxton-Beesley, and Catherine Dent. In 2017, Erin had a role in the drama film "Limelight", which starred Paul Vandervort who also wrote the screenplay.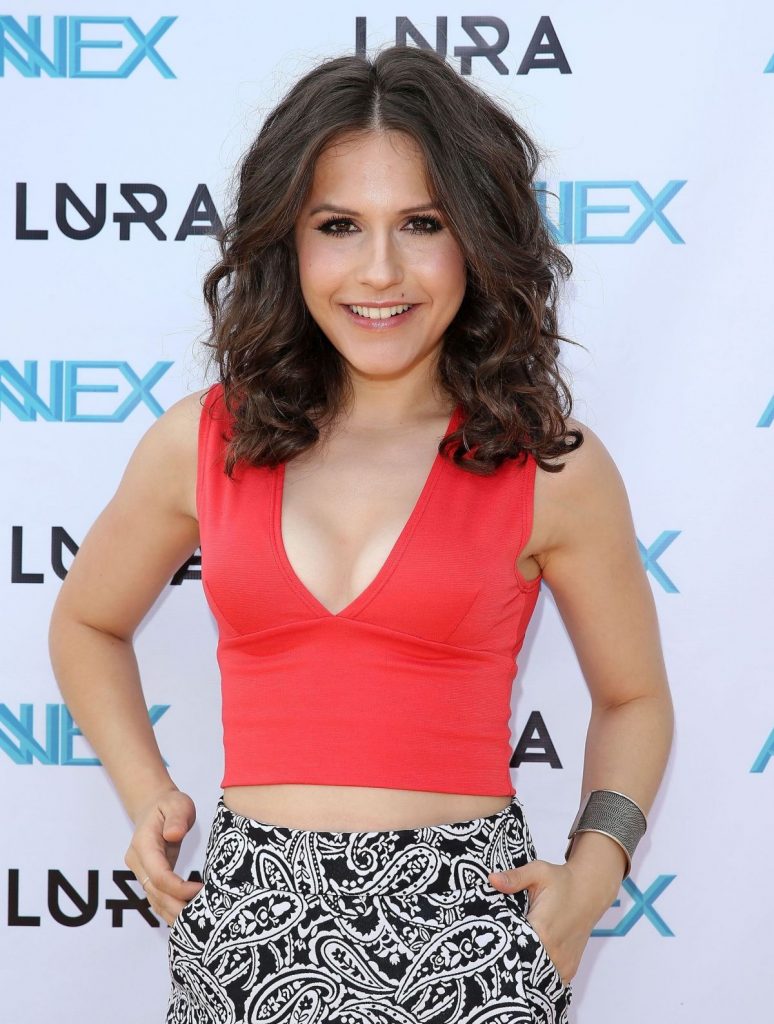 Then in 2019, she portrayed Elizabeth Reign in the TV mini-series "Six Degrees of Separation", while the next year she was selected as the star of the thriller-horror film "The Call", a homage to the popular '80s horror films. Erin will appear in the short film "Four Hour Layover in Juarez", which is currently in post-production, and is also set to star in the drama film "Along the Way", co-starring Brittney Bertier.
Yoga Instructor
In addition to her acting career, Erin is also a certified Yoga practitioner and instructor, and was named Yoga Digest Warrior in 2015 and 2016.
She has an online Yoga school and website, through which you can book a free class with her, and if you like it, continue with the yoga course.
Personal Life, Dating, Husband, Married, Single?
When it comes to her personal life, Erin has revealed that she is bisexual. She was in a relationship with actor Matthew Underwood from 2008 until 2010 when they broke up. Since 2016, Erin has been in a relationship with DJ and producer Adam Johan. She has shared a few pictures of the apparently happy couple on her official Instagram account.
Erin Sanders Net Worth
As of mid- 2021, Erin Sanders' net worth has been estimated to be around $2 million, earned through her successful career, during which she has already appeared in more than 35 films and TV series.
Appearance and Vital Statistics
This successful actress has dark brown hair and brown eyes. She stands at a height of 5ft 5ins (1.65m), while she weighs approximately 120lbs (55kgs), and her vital statistics are 34-24-35. Her bra size is 34B, dress size 6, and shoe size also size 6. Although you've seen her on TV with glasses, she doesn't wear them in real life.
Hobbies and Interests
Erin has several other interests away from acting, often spending time outdoors, practicing Yoga in parks, and is an expert climber and often spends time at the Hollywood Boulders gym in Los Angeles, California, which has its own rock-climbing platform. She's also a gym freak and exercises whenever she can.
She has a rather adventurous spirit and likes to travel to various places.
She considers herself a skincare expert and has developed her own skincare routines, which she often shares with her fans.
Erin is an animal lover and has worked closely on sets with various animals including dogs, both large and small, tarantula, chicken, an alpaca, and snakes as well.
She has learned how to play poker, and was taught by James Garner. While working on the TV series "Zoey 101", she became close friends with Jamie Lynn Spears and they've remained friends until the present day, with Erin expressing her love and concern for the life of Jamie  daughter, Maddie, when she ended up in a hospital following an off-road vehicle accident during which Maddie fell into a pool and was unconscious for a few minutes.
Erin has always been invested in the community and has remained a part of the Girl Scouts, having joined them as a young girl.