Heather Langenkamp:
• Veteran actress, producer, and prosthetic make-up artist
• Best known for roles in "A Nightmare on Elm Street" and sitcoms "Growing Pains" and "Just the Ten of Us"
• Co-owner of AFX Studio with husband, David Leroy Anderson
• Net worth estimated at $1.5 million
• Physical stats: 5ft 2ins tall (160cm), natural hair color is brown, and eyes are blue
Who is Heather Lagenkamp?
Heather Langenkamp is a veteran actress, producer, and prosthetic make-up artist, perhaps best known for her roles in the movie franchise "A Nightmare on Elm Street", and sitcoms "Growing Pains" and "Just the Ten of Us". She was born under the Zodiac sign Cancer on 17 July 1964, in Tulsa, Oklahoma, USA, so holds American nationality, and as of mid-2021 is 57-years-old. Heather is a mix of German, Scottish, English, and Irish ethnicity; she currently resides in Malibu, California.
Early Life and Family
Heather Langenkamp was born into a very educated family, to Mary Alice and Robert Dobie Langenkamp. Her father was the Deputy Assistant Secretary of Energy in the Carter Administration and a petroleum attorney, having quite a prolific career; moving up the ladder, he became the Director of the National Energy and Environmental Law and Policy institute of the University of Tulsa College of Law.
Her mother doesn't fall short in terms of success in her profession as an Abstract Expressionist; she is a retired art professor.
Heather spent most of her life in Tulsa, later, she moved to Washington DC, where she was educated at National Cathedral School for Girls. After matriculating, Heather enrolled at Stanford University to study English literature, but only graduated seven years later, as she juggled pursuing an acting career and a degree at the same time.
Career
Heather, who would later be known as the scream queen, kicked-off her career appearing as an extra in the coming-of-age drama entitled "The Outsiders", and the drama film "Rumble Fish". Even though the scenes in which she appeared were cut from the movie, it allowed her to join the labor union for actors Screen Actors Guild. In 1984, Heather auditioned for the role of Callie Wells in the film "Nickel Mountain", successfully landing the role.
During the same year, she also starred in the movie-for-TV entitled "Passions", alongside Joanne Woodward and Richard Crenna. Most actors moving into Hollywood usually struggle before landing a breakthrough role, and some never do. That was not the case with Heather, who in 1984 scored the lead role as Nancy Thompson in what would later be one of the most iconic movies in the horror genre – "A Nightmare on Elm Street". Besides landing various nominations, the movie received praise for the camera work, special effects, and witty script, additionally scoring at the box office, grossing $57 million against a $1million budget.
With the growing success of the movie, Heather quickly became a very sought-after and popular actress, who subsequently appeared in various TV shows, including "CBS Schoolbreak Special", "Heart of the City", and "Suburban Beat".
In 1987 she reprised her role in the third installment entitled "A Nightmare on Elm Street 3: Dream Warriors", which again received positive reviews from the critics, grossing over $44 million. During the same year, she made a one-episode appearance in the TV series "The New Adventures of Beans Baxter" and "Hotel".
The following year she landed two notable roles as Marie Lubbock in the TV sitcom "Growing Pains" and its spin-off series "Just the Ten OF Us". The latter ran for three seasons, achieving success including a Primetime Emmy Award in the category for Outstanding Lighting Direction (Electronic) for a Comedy Series. Heather's portrayal of the pious and responsible Marie garnered the nomination for Young Artist Award for Best Young Actor/Actress Ensemble in a Television Comedy, Drama Series or Special.
In 1989 she appeared in Wes Craven's slasher movie "Shocker", followed by a five-year break from TV shows and movies, resurfacing in 1994 in another horror film, entitled "Wes Craven's Nightmare", for which she garnered the award for Best Actress from Fangoria Chainsaw Awards. She also appeared in the TV movie "Tonya and Nancy: The Inside Story".
In 1995, Heather portrayed the role of Christy Carruthers in the superhero film "The Demolitionist", then spent the following period bouncing from TV to movie roles, including "Perversions of Science", "Fugitive Mind", and "Partners". In 2000 she starred in an episode of "18 Wheels of Justice" and "Jag".
Her next role came in 2010, in the direct-to-video documentary "Never Sleep Again: The Elm Street Legacy", followed by another documentary entitled "I am Nancy", for which she was the executive producer. Both of these movies discuss the legacy and the impact of the horror movie, while the latter focuses more on Nancy's character in the franchise.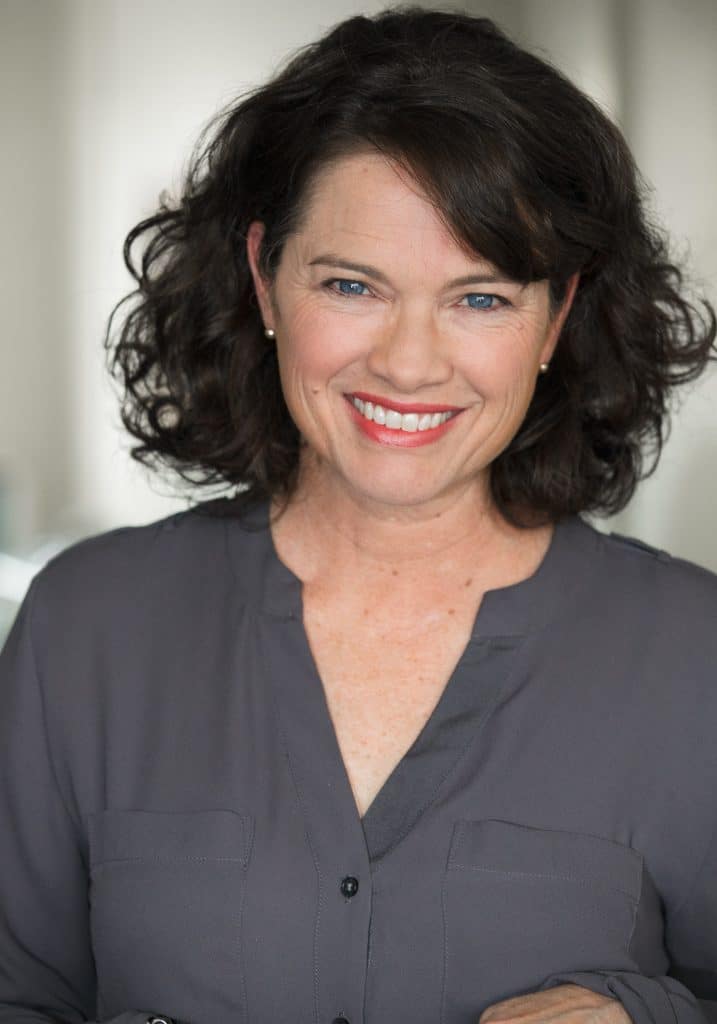 After her portrayal of Dorothy in the 2013 Italian horror movie "The Butterfly Room", Heather landed a minor role in the popular sci-fi movie "Star Trek: Into Darkness". In 2014 she appeared in two episodes of American Horror Story: Freak Show", followed by her roles in the web series "The Bet" and "The Bay". Her other notable credits include "Hellraiser: Judgement", "Truth or Dare" and "In Search of Darkness".
What is Heather doing now?
Talking of her latest roles, in 2020 she appeared in the second installment of the documentary "In Search of Darkness: Part II", and voiced the character of Charla in the "JJ Villard's Fairy Tales". Heather is set to appear as a recurring character in the 2022 horror-mystery series entitled" The Midnight Club", directed by Mike Flanagan.
Personal life
In 1984 Heather married the musician, composer, and pianist Alan Pasqua, perhaps best known for his album "Standard", which was nominated for a Grammy Award. During his lengthy career, he's worked and toured with numerous superstars, including Bob Dylan, Santana and Cher. However, this marriage was short-lived, given that they divorced after three years.
In 1989, Heather met David Leroy Anderson, the special effects artist. The couple married the same year and has been going strong for 30 years now. They've welcomed two children together, Daniel Atticus Anderson born in 1991, and Isabelle in 1994. Unfortunately, after a long battle, Daniel died from brain cancer in 2018 at the age of 26.
AFX Studio
AFX Studio is a well-recognized make-up FX company in the entertainment industry, more precisely in the horror and sci-fi genre.
The professional make-up and visual effects company was founded in 1990 by Heather's husband David and his father. During the thirty years of the company's existence, David Leroy was nominated three times for an Academy Award for Best-Make-Up, winning two Oscars for "Man in the Black" and "The Nutty Professor". The company has provided costumes and make-up for various popular TV shows and movies, including Zack Snyder's "Dawn of the Dead", "American Horror Story: Freak Show", and "Cinderella Man". His work for the "AHS: Freak Show" landed him four Emmy nominations.
In addition to his prolific and successful career, he has also served on the Academy of Motion Pictures Make-Up Selection Committee. The company is situated in Los Angeles, and operated by David and Heather.
What is her net worth?
As of mid-2021, Heather's net worth is estimated at around $1.5 million, which she's earned largely through her career as an actress. She additionally earns as a co-owner of the AFX Studio. On the other hand, her husband's net worth is estimated at around $8 million, which he's acquired working as a special effects and make-up artist.
Physical stats
Heather is 5ft 2ins tall (160cm,) while her weight remains unknown. Even though she has dyed her hair black, her natural hair is brown, while her eyes are blue.
Heather is not very active on social media. However, she has a Twitter account with over 24,000 followers. She occasionally tweets something interesting or relating to her upcoming projects.