• Jan Smithers is a retired American actress best known for her roles in "WKRP in Cincinnati" (1978-1982) and "The New Mike Hammer"
• She retired from acting in 1987 and has been living in Ojai, California since 2017, focusing on her spirituality
• Her early success as a model led to a number of offers from Hollywood agents and she made her acting debut in 1973
• Her career breakthrough was her role as Bailey Quarters in "WKRP in Cincinnati", for which she was handpicked by the creator
• She has a net worth of over $6 million and has a daughter from her marriage to actor James Brolin
Who is Jan Smithers?
Jan is a retired American actress, perhaps stil best known to the world as Bailey Quarters in the TV comedy series "WKRP in Cincinnati" (1978-1982), and as Shia Walters in the TV series "The New Mike Hammer", among several other roles she had in her career.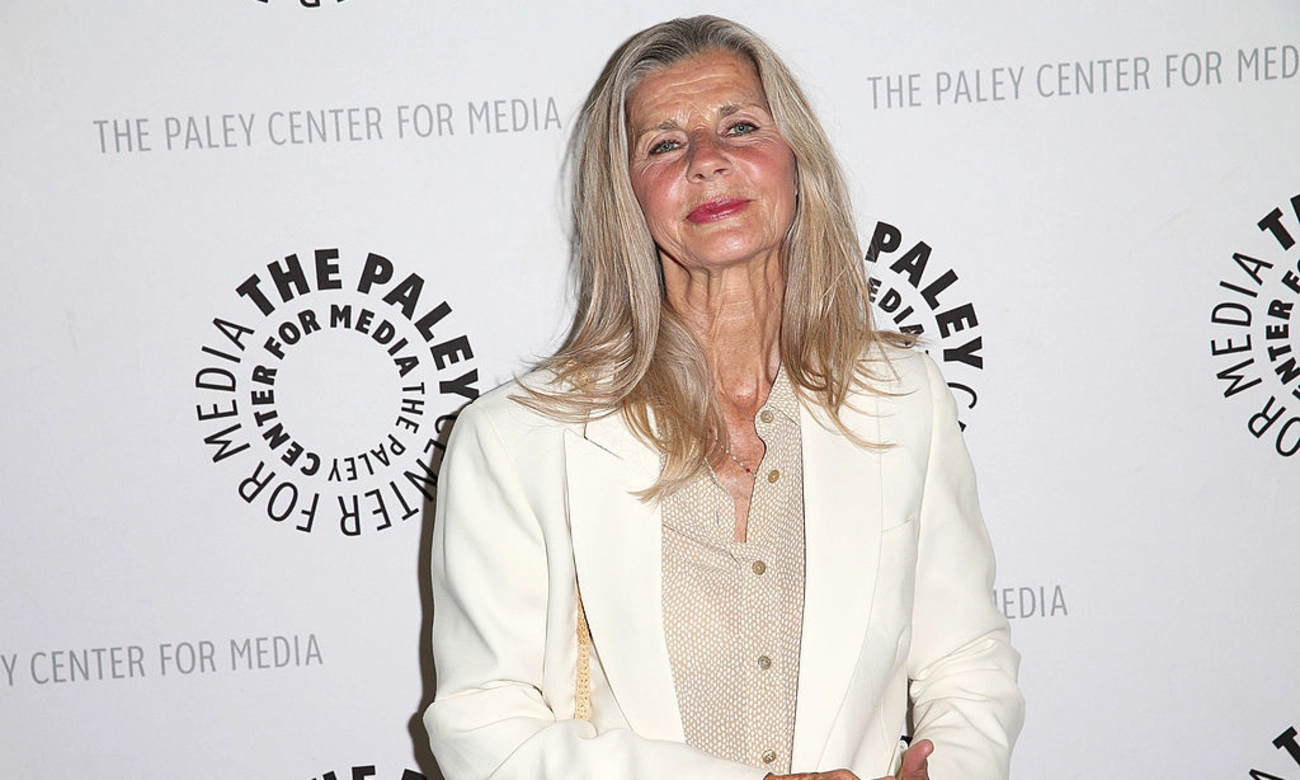 What is Jan Smithers Doing Today?
Jan retired from acting in 1987, and besides occasionally attending "WKPR in Cincinnati" reunions over the years, Jan hasn't made that many public appearances. She focused on raising her daughter, and living a peaceful life away from the public spotlight.
Since 2017, she's been living in Ojai, California, USA, after moving there from Halifax, Nova Scotia, Canada. Jan is now focused on her spirituality, far from the media buzz that once surrounded her.
Jan Smithers Wiki: Age, Childhood, and Education
Karin Jan Smithers was born on 3 July 1949, in North Hollywood, California, USA, one of three daughters of a lawyer father and a homemaker mother.
She grew up in her hometown, where she went to William Howard Taft Charter High School. As a teenager, she was interviewed by David Moberg from Newsweek for a story on typical American teenagers in the '60s; for the interviews, she was photographed by Julian Wasser seated on the back of a friend's motorcycle – this picture became the cover of the 21 March 1966 issue of the magazine, after which she started receiving offers from various brands. She appeared in many campaigns and ads, all while studying arts at the California Institute of the Arts in Valencia.
Jan Smithers was a familiar face in the 1970s and '80s on shows like WKRP.See her on STARSKY & HUTCH — 7p ET on getTVWhat have you see her in?

Posted by getTV on Friday, February 12, 2021
Career Beginnings
Her early success as a model led to a number of offers from Hollywood agents. Jan eventually made her acting debut in 1973, as Barbara in the TV romantic drama series "Love Story".
The following year, she portrayed Devola, co-starring in the romantic family-drama film "Where the Lilies Bloom", alongside Julie Gholson and Matthew Burril, which follows the story of Appalachian children who try to stay together following the death of their widower father.
The same year, Jan appeared in the drama film "When the North Wind Blows", which starred Henry Brandon, Herbert Nelson and Dan Haggerty, about a trapper who is having a hard time getting by due to dwindling wildlife in the region, but his life changes after he flees to civilization.
Two years later, she guest-appeared in the critically acclaimed TV action crime-drama series "Starsky and Hutch", with David Soul, Paul Michael Glaser and Antonio Fargas as the main stars.
Rise to Prominence
In 1978 she portrayed Cathy Wakefield in the drama film "Our Winning Season", starring Scott Jacoby, Deborah Benson and Dennis Quaid, about three teenagers in their senior high school year.
However, that year, she was chosen for her career role as Bailey Quarters in the sitcom "WKPR in Cincinnati". Her character started as a young ingenue, and was in charge of billing and station traffic. However, as the show progressed, Jan's character moved from journalism to became an on-air news reporter.
She was handpicked by creator Hugh Wilson, who said that though Smithers didn't have experience in situation comedy, she was perfect for the role, mainly because she was shy during the audition, and this was her character's main personality trait.
Jan featured in 86 episodes of the Primetime Emmy Award-winning series until 1982, for which she earned wide praise, and became a national star.
🎉Jan Smithers turns 72 today pic.twitter.com/bSYVbXhhnR

— RetroNewsNow (@RetroNewsNow) July 3, 2021
Later Career and Retirement
After the end of her stint on "WKRP in Cincinnati", Jan continued her career with television roles. She featured in several episodes of the critically acclaimed TV romantic comedy-drama series "The Love Boat" from 1982 to 1984, while in 1983, she made a one-time appearance in the TV action adventure-comedy series "The Fall Guy", which starred Lee Majors.
In 1984, Jan had a one-time appearance in several TV series, including "Legmen" and "Finder of Lost Loves", followed by appearances in "The New Mike Hammer", "Cover Up", and "Murder, She Wrote", all in 1985.
Moreover, she guest-starred in the award-winning TV romantic-drama series "Hotel", which starred her then-husband James Brolin alongside Connie Sellecca and Nathan Cook. Before retiring, Jan starred in the comedy film "Mr. Nice Guy", which follows a woman who is about to marry, but whose father has a contract out to kill her fiancé; the film co-starred Mike MacDonald and Joe Silver.
Net Worth
According to sources, Jan Smithers's net worth has been estimated at over $6 million, as of late 2022, earned through her acting career.
Personal Life, Dating, Married, Husband, Children
Jan Smithers has two failed marriages. She married actor Kipp Whitman in 1971 but the two divorced the following year; they didn't have children.
Jan met Jams Brolin on the set of "Hotel" in 1985, and began dating almost immediately. They married in 1986, and in 1987 Jan gave birth to their daughter Molly Elizabeth, then quit acting to focus entirely on her daughter and marriage. However, as her husband's career picked up, she was spending more and more time on her own, and after nearly a decade of marriage, she filed for divorce. She was asked whether James Brolin began his romance with Barbra Streisand while they were married, but Jan said that they parted ways five years before Streisand and Brolin got together.
Following her split, Jan moved to Canada with her daughter, who is now a production manager in the film industry, and has worked on such projects as "Man in Black 3", among others.
Jan has a permanent scar on her chin after she was involved in a car accident while in high school. She drove her automobile into a telephone pole, as she swerved to avoid hitting another driver.
In 2016, Jan joined her former "WKPR in Cincinnati" co-stars for a reunion held by the Paley Center for Media.
Appearance and Vital Statistics
Jan Smithers has light brown hair and blue eyes. She stands at a height of 5ft 7ins (1.7m), weighs approximately 130lbs (59kgs), with vital statistics of 33-24-35, and bra size 38B.