• John Francis Daley is a Young Artist Award-nominated actor, film director, screenwriter and musician.
• He is best known for roles in NBC's "Freaks and Geeks" and Fox's "Bones".
• He is the writer and director of "Dungeons & Dragons: Honor Among Thieves" (2023).
• He is married to Corinne Kingsbury and they have one son.
• He has a net worth of approximately $5 million as of 2023.
John Francis Daley is a Young Artist Award-nominated actor, film director, screenwriter and musician, who is possibly best known for his roles in the NBC comedy-drama "Freaks and Geeks", and the Fox crime-drama "Bones."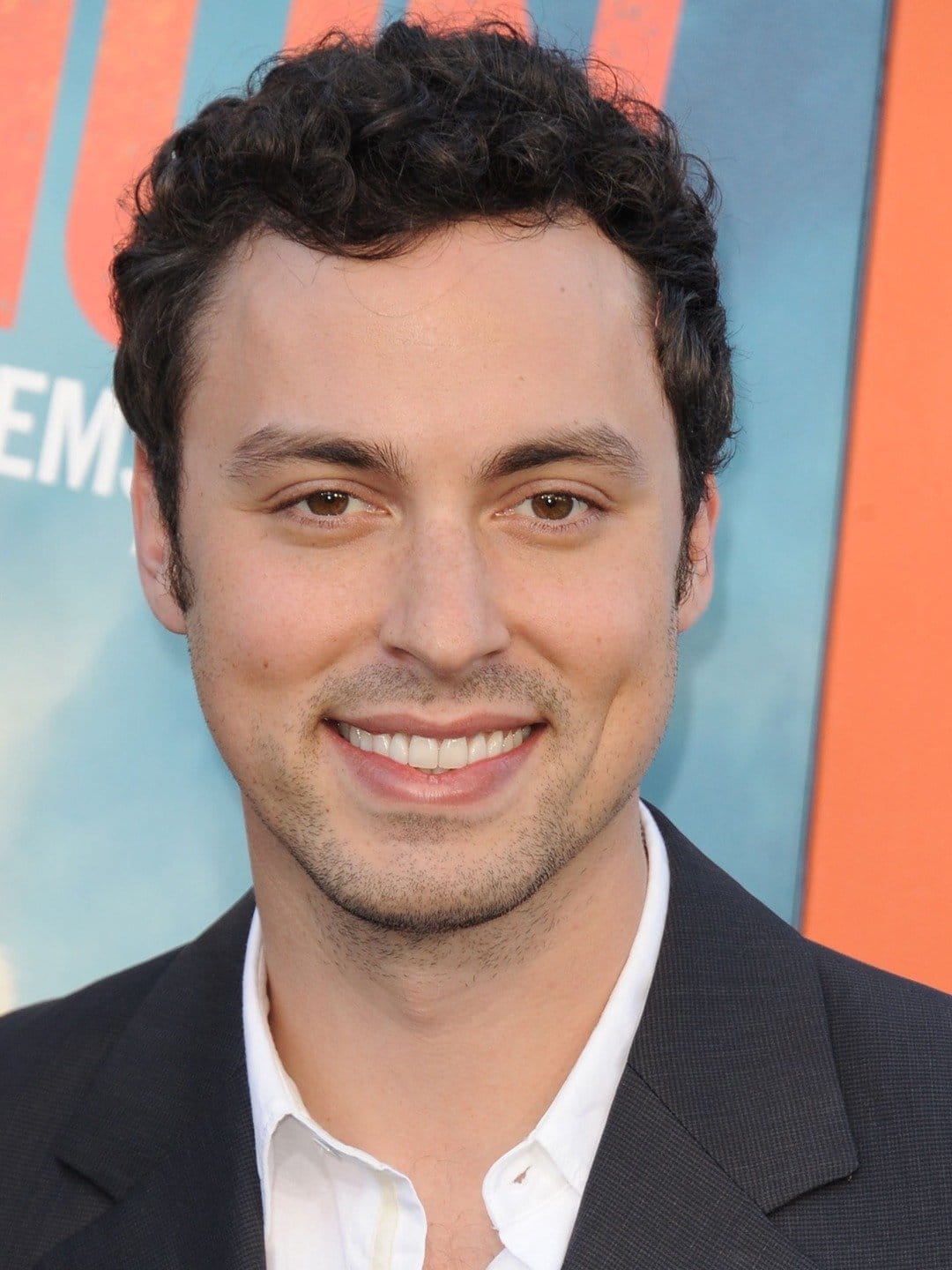 Age, Early Life, and Education Background
John Francis Daley hails from Wheeling, Illinois, and was born under the Cancer zodiac sign on 20 July 1985, which makes him 38-years-old as of 2023. His father, R.F. Daley, is an accomplished producer and actor, who's appeared in several TV shows including "The Office" and "Dexter", and the films "Game Night" and "Bridesmaid." Daley's mother, Nancy Daley, is a piano teacher who also composes musicals – she is Jewish while her husband is Irish Catholic. John's parents relocated to Nyack, New York when he was a child, where he was raised as the only child in an artistic family, and as a result, he grew up interested in the performing arts.
Daley went to Nyack Middle School where he was actively involved in acting as a member of the school's drama club, including portraying Danny in the school production of "Grease."
TV Appearances
John Francis made his TV debut in 1999 in the NBC teen drama "Freaks and Geeks", starring as Sam Weir and sharing the screen with Linda Cardellini, Martin Starr and Busy Phillips. In 2000 and 2001, he played Anthony Ward in five episodes of the Fox drama, "Boston Public," which was followed by his recurring role as Carter Ryan in the ABC sitcom "The Geen Davis Show."
John's next notable roles were in the sitcoms "Regular Joe" in 2003, and "Kitchen Confidential" (2005 and 2006), which was based on the New York Times bestselling Novel "Kitchen Confidential: Adventures in the Culinary Underbelly" by Anthony Bourdain. He landed one of his most significant TV roles as Dr. Lance Sweets in Hart Hanson's crime procedural drama "Bones," in which he appeared in 138 episodes between 2007 – 2014. He was cast in single episodes of several other series, including Hart Henson's drama "The Finder," Nahnatchka Khan's sitcom "Fresh Off the Boat," and the Comedy Central educational comedy "Drunk History" in 2012, 2016, and 2019 respectively.
Film Appearances
Daley made his film debut in the 2000 short movie "Allred Fishbein's in Love," then appeared in the romantic-comedy "View from the Top," alongside Mark Ruffalo, Gwyneth Paltrow and Mike Myers in 2003, and the short zombie comedy, "Burying the Ex" in 2008. In 2011, he appeared in the Jasen Bateman-starred black comedy "Horrible Bosses", and later starred in the supernatural comedy "Rapture-Palooza" in 2013, before he shared the screen with Chris Hemsworth and Christina Applegate in the road comedy "Vacation" in 2015. Most recently in 2022, he starred as Pat in "5-25-77."
Screenwriting, Directing, and Producing Career
Daley made his directing debut in the 2001 short film, "What Babies Do."
In 2011, he wrote the comedy "Horrible Bosses," the computer-animated sci-fi film "Cloudy with a Chance of Meatball," and an episode of the series "Bones."
In 2015, he wrote and directed the film "Vacation," and then served as a screenwriter for the superhero film "Spider-Man: Homecoming" together with Jon Watts, Johnathan Goldstein and Erik Sommers.
Moreover, Daley wrote the film "Game Night" in 2018, and in 2019 produced the Kumail Nanjiani and Dave Bautista-starred action comedy "Stuber". In the same year, he wrote and directed the episode "All About the Benjamin" of the crime drama, "In the Dark." 2021 saw him writing the John Cena and Lil Rel Howery-starred comedy "Vacation Friends."
He will serve as the writer and director of the upcoming fantasy adventure film "Dungeons & Dragons: Honor Among Thieves" in 2023.
Daley is a vocalist and a keyboard player for the Los Angeles-based indie rock band Dayplayer, which has released many songs such as "Neverending Summer," "To Me," and "See It All."
Award Nominations
In 2000, John Francis was nominated for a YoungStar Award for Best Young Actor for his performance in "Freaks and Geeks", and was later nominated for two Young Artist Awards for his performances in "The Geena Davis Show" and "Freaks and Geeks" in 2000 and 2001.
In 2014, he was nominated for a PRISM award for his performance in "Bones" and a BAFTA Children's Award for his voicing role in "Cloudy with a Chance of Meatballs." 2015 saw him nominated for a People's Choice Award for Best Director for his works in "Bones."
Francis' roles in "Game Night" and "Spider-Man: Homecoming" saw him win two Georgia Film Critics Association (GAFCA) award nominations in 2018 and 2019.
John Francis has a verified Twitter account under the username @JohnFDaley, launched in January 2010, and now followed by over 300,000 fans. He isn't active on Facebook or Instagram.
Personal Life
Francis began dating the American screenwriter, producer and actress, Corinne Kingsbury in 2012, as he previously disclosed on Twitter; they walked the aisle on 8 February 2016 in Malibu, California, and in 2017 welcomed a son they named Basil Daley. Kingsbury is four years older than Francis, and was previously married to the American actor, TV director and comedian Tate Donovan, who is famous for his works in the teen drama "The O.C." and the legal thriller "Damages." He's the ex-husband of the acclaimed actress, Sandra Bullock.
Height, Weight, and Physical Appearance
John Francis is of White ethnicity, and has a set of dark brown eyes, and light brown hair. He has an athletic physique, stands 6ft (1.83m) tall, and weighs approximately 175lbs (79kgs).
Net Worth
Daley has earned a good sum from his acting, directing and screenwriting career. He's worth approximately $5 million as of 2023, and is seemingly leading a modest lifestyle.
Who Is John Francis Daley's Wife, Corinne Kingsbury?
Corinne Kingsbury was born in Los Angeles, California, on 11 July 1981, which makes her 41 years old as of early 2023. She began her career in her early 20s when she was cast as Jenny in the Todd Phillips-directed film "Old School" in 2003; she later appeared in the HBO series "The Newsroom" in 2012. Kingsbury served as the executive story editor for the TV show "Back in the Game." She appeared in "It Happened in L.A." in 2017, and later came in as a writer in the CBS series "Fam" in 2019. Moreover, she created and wrote several episodes of the WC series "In the Dark" in the same year.
Most recently, 2021 saw her writing and producing the TV film "Welcome to Georgia."