• Rachael MacFarlane is a singer, voiceover actress, and sister of actor Seth MacFarlane.
• She has worked on a number of successful series, including "Family Guy" and "American Dad!"
• She and her husband Spencer have two daughters and several joint projects.
• Rachael is a Democrat who has criticized President Trump and supports many causes.
• She has an estimated net worth of $5 million.
Who is Rachael MacFarlane?
Rachael MacFarlane is a singer, voiceover actress, and sister of actor Seth MacFarlane. Born on 21st March 1976, in Kent, Connecticut USA, Rachael has worked on a number of successful series, including "Family Guy". Rachael is 5ft 8ins (173cm) tall and weighs 65kgs (143.3lbs).
Rachael's Family & Education
Rachael and her older brother Seth share English, Scottish, and Irish descent. Their parents, Ronald Milton MacFarlane and Ann Perry Sager, were born in Newburyport, Massachusetts in 1946 and 1947 respectively. Ronald and Ann met in 1970 while working in Boston, Massachusetts, and married in the same year before moving to Kent two years later. Sadly, Ann died in 2010.
As for education, Rachael attended the Boston Conservatory with a musical theater major but dropped out before moving to Los Angeles to pursue her dreams of voice acting.
What many fans may not know is that Rachael and Seth's infamous sense of humor comes from their parents. The voice actress said: "My mother was absolutely hilarious and foul. She had the most ridiculously off-color sense of humor, so that was sort of what we grew up with".
Rachael's Animation Career
2001 marked a new beginning for Rachael, as she broke into the world of voiceover work thanks to the animated series "Johnny Bravo". In the following years, she voiced characters for "The Powerpuff Girls", "Dexter's Laboratory" and "Static Shock", amongst other Cartoon Network programs.
What some fans may not know about Rachael is that she's also worked as a production manager and screenwriter. Rachael wrote the episode "Educating Grim" of "The Grim Adventures of Billy & Mandy" in 2003, which is where she married her husband, animator Spencer Laudiero. She also worked as a production manager on the program.
Seth asked his sister for help in writing a pilot for what would become "Family Guy". Rachael was so good at doing voiceover work for the series, that her brother encouraged her to move from New York to Los Angeles to continue full-time.
Working for Cartoon Network and The Walt Disney Company, Rachael juggled several jobs at the same time, and in 2005 was cast in "American Dad!", her brother's second animated series.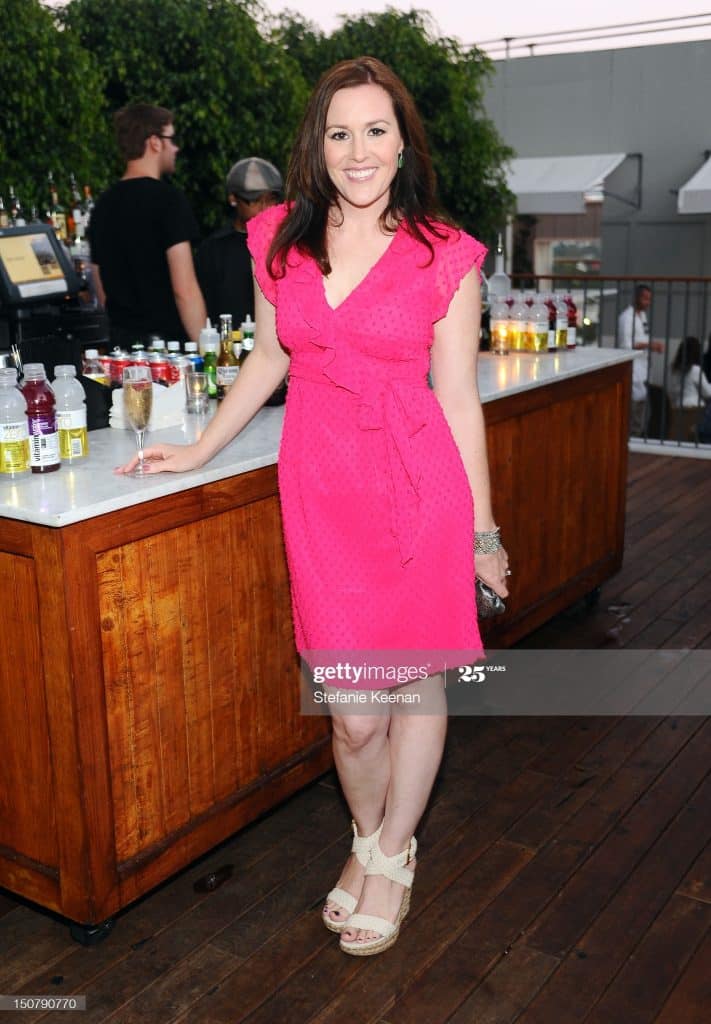 Since then, Rachael has voiced Hayley Smith, the main character's teenage daughter. Seven years later, she even released an album entitled "Hayley Sings" as a tribute to the character.
In a 2012 interview, the voice actress said of the album: "I mean, I love, love, love my work as a voice over actress and I've been doing it for 15 years, but I've trained as a singer and I am a singer and this is what I've always wanted to do".
Rachael's Marriage & Personal Life
Rachael and her husband Spencer clearly have many things in common, and have worked on several projects together. The couple married on 4 May 2008, and have two daughters, Perrin Elizabeth and Bella Francesca, who make regular appearances on Rachael's Instagram account.
Some of Rachael and Spencer's joint ventures include their picture books "Eleanor Wyatt, Princess and Pirate" and "Harrison Dwight, Ballerina and Knight", which were published in November 2018 and April 2019 respectively. With Rachael as the author and Spencer as the illustrator, the books have been praised for dismantling gender stereotypes and transmitting powerful messages.
The family of four shares two dogs – a pug named Percy with his own Instagram account and a German Shepherd mix named Carole – and a cat named Nardo. Rachael's youngest daughter Bella has her own art account on social media on which she regularly posts, while Perrin maintains a lower profile.
Spencer graduated from the University of the Arts in Philadelphia, and has worked as an animator on several shows, including "Family Guy", "Brickleberry", and "Sheriff Callie". In 2000, he began his career on "The Grim Adventures of Billy and Mandy" and has also animated documentaries such as "Battle for the Crown".
2013 is the year Spencer debuted as a director, of "Brickleberry", working on a total of four episodes through 2015. The last project Spencer directed was "Puppy Dog Pals" between 2018 and 2019. Unlike his wife, Spencer's not big on social media, but he does have an Instagram art page with over 300 followers.
Since June 2020, Spencer has also been working on developing an animated children's show, based on the books written by his wife Rachael.
Rachael's Hobbies & Political Views
Rachael previously said she relates to Hailey Smith of "American Dad!", because they share the same political views. The voice actress is a proud Democrat, and supports many causes such as Pride Month, Black Lives Matter, and #RiseTogether, an initiative aimed to raise awareness for the War Child charity.
During Donald Trump's presidency, Rachael openly criticized him on several occasions, going so far as to say in October 2020: "Our 'president' has reached a new low with his narcissism. Here, an opportunity to show empathy, compassion and humanity, and yet he proves once again his utter lack of all three. Disgusting".
Although Rachael has never spoken about the well-known #MeToo campaign, keeping in mind that her brother Seth was one of the first industry insiders to call out disgraced producer Harvey Weinstein way back in 2013, whereas the rest of Hollywood largely kept quiet until four years later. Being a supporter of women's rights, it's safe to assume that Rachael and her brother share similar views.
As for hobbies, Rachael is a well-rounded individual who loves reading, travelling and photography. The actress keeps her 16,000 Instagram followers updated on a regular basis, sharing almost everything from snaps of the sunset to cocktail dinners with her husband. She also uses the platform to broadcast the close bond she shares with her father and other family members.
Rachael's Net Worth
Rachael's current net worth comes in at an estimated $5 million, after roughly two decades in the industry. The voice actress has amassed this fortune thanks to her diverse streams of income, including steady work on her brother's series. As for future projects, Rachael and her husband are working on turning her kids' books into an animated series.