• Actress Julie Warner rose to prominence after her role in the 1992 movie "Mr. Saturday Night".
• She is best known for her role as Danni Lipton in the Primetime Emmy-nominated series "Family Law".
• She is of Jewish descent and studied at Brown University.
• She has been seen in movies such as "Tommy Boy", "Stick It" and "Forever Strong".
• She has an estimated net worth of over $2 million.
Julie Warner Wiki
An actress with over 50 credits to her name, Julie Warner rose to prominence portraying Elaine in the 1992 movie "Mr. Saturday Night", starring opposite Billy Crystal, who also wrote and directed this comedy-drama. The movie had eight award nominations, including an Oscar nomination for Best Actor in a Supporting Role (David Paymer), while Julie was nominated for the Chicago Film Critics Association Award- Most Promising Actress.
To television series lovers, Julie Warner is still perhaps known best as Danni Lipton in the Primetime Emmy-nominated series "Family Law", which aired from 1999 until 2002, which is her most notable television role to date.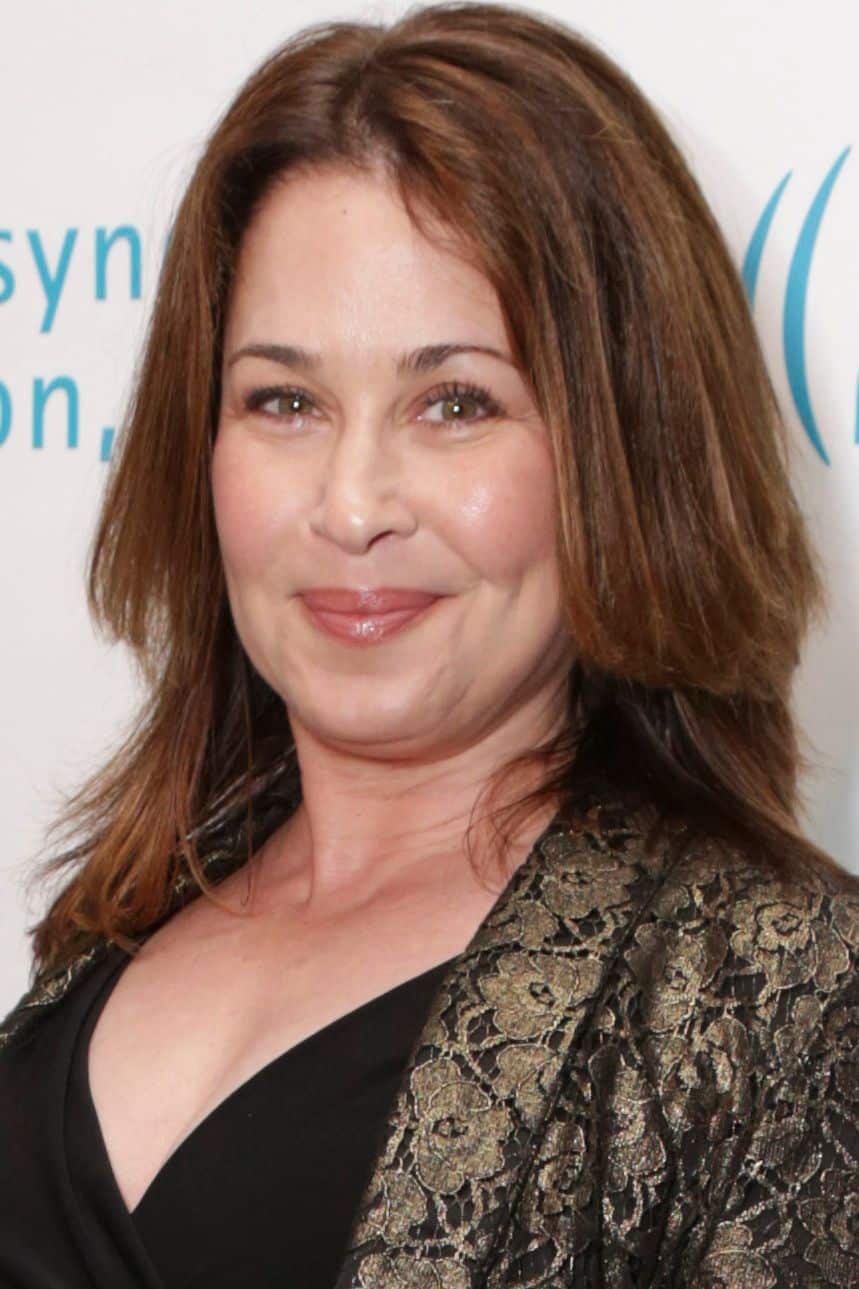 Early life, family, and education
Born Juliet Mia Warner under the zodiac sign of Aquarius on 9 February 1965, Julie will soon celebrate her 58th birthday.  She hails from Manhattan, New York City USA, thus she holds American nationality, and comes from a family of Jewish descent.
She was raised by her parents, Neil and Naomi Warner, alongside her younger brother James. Their mother was a booking agent, while their father was a musical arranger, known for jingles he wrote for Fig Newtons and Tic-Tac.
Speaking of Julie's educational background, she attended Dalton School, and upon matriculating in 1983, enrolled at Brown University from which she graduated with a Bachelor's degree in Theatre Arts in 1987. Julie then moved to Los Angeles, California to pursue her acting career, but meantime provided for herself working as a waitress.
Roles in series
Julie made her acting debut as Cynthia in an episode of the series "Guiding Light" in 1981, and this is when she decided that she wanted to be an actress. She finished her education, and was then seen as Alice Greenwood in an episode of the series "21 Jump Street" in 1989.
Later that year, she guest-starred in "Star Trek: The Next Generation", followed by her role as Amy Sherman in "Pride & Joy" in 1995. Her most notable television role came four years later; Julie was seen as Danni Lipton in 49 episodes of the series "Family Law" from 1999 until 2001, when she left the show due to, as she stated, 'creative differences with its producers'.
In the following years, Julie made an appearance in "Threat Matrix" in 2003, and was next cast to play Megan O'Hara in "Nip/Tuck" (2003-2006), although she was seen in less than 10 episodes of this drama about two plastic surgeons and their twisted and dark trials. The stars of the series were Dylan Walsh and Julian McMahon, and it had 58 award nominations and won 12, including one Primetime Emmy.
Julie was next seen as Andrea Schillo in the 2009 series "Crash", followed by guest roles in "Leap Year" (2011), "Dexter" (2012), "Grey's Anatomy" (2013), and "Code Black" in 2016.
Most recently, Julie was Pam Diallo in two episodes of the series "The Good Doctor" in 2021; this hit series follows the story of a young surgeon with Savant syndrome and autism, who works in a prestigious hospital.
Roles in movies
Julie made her movie debut as Jennie in the 1990 TV drama "Stolen: One Husband". Later that year, she made her big-screen debut as Joe's Woman in the horror drama "Flatliners", which was nominated for the Oscar for Best Effects – Sound Effects Editing, and for Academy of Science Fiction, Fantasy & Horror Films – Best Science Fiction Film.
In the following year, Julie was cast to play Lou in "Doc Hollywood", followed by her aforementioned role in "Mr. Saturday Night" in 1992. Next, she appeared in "Indian Summer" (1993), and "The Puppet Masters" (1994), before she was cast to play Michelle in the 1995 comedy "Tommy Boy", which is also one of her most recognized roles.
Julie starred opposite Paulina Porizkova and Illeana Douglas in the 1996 comedy "Wedding Bell Blues", which followed the story about three women who are roommates – one is about to get married, another discovers she's pregnant by her longtime boyfriend, and the third has an endless stream of men in and out of the bedroom. The movie won the Hermosa Beach Film Festival Award- Best Screenplay.
The late '90s saw Julie in "White Lies" (1997) and "Pros & Cons" (1999), while the early 2000s she appeared in several TV movies, such as "Baseball Wives" (2002) and "A Screwball Homicide" (2003).
Three years later, Julie was back on the big screen portraying Mrs Charis in "Stick It", also starring Jeff Bridges and Missy Peregrym. Next, she was seen as Natalie Penning in the 2008 sports drama "Forever Strong" about a rugby player put in a juvenile detention center, which won the Character and Morality in Entertainment Award for Best Feature Film.
In 2010, she had a small part in "Radio Free Albemuth", followed by her lead role as Barbara in "Little Women, Big Cars" in 2012, and later that year reprised her role in its sequel "Little Women, Big Cars 2". Both movies followed the story of four soccer moms, who struggle to balance their lives, but always get their kids to soccer practice on time.
Julie starred opposite Lacey Chabert in the 2014 drama "Telling of the Shoes", followed by her role as a Mom in the 2015 music drama "Breaking Through", while she then had supporting roles in "Chalk It Up" (2016) and "The Beautiful Ones" (2017).
Her most recent movie role was her portrayal of a Female Curlisha in the 2020 comedy "Unbelievable!!!!!" starring Snoop Dogg, Chase Masterson, and Garrett Wang, which was poorly rated by the audience and critics.
Love life and relationships
Julie hasn't been the subject of any rumors and controversies concerning her love life. She married Jonathan Prince, a famous writer and filmmaker, in 1995, and two years later, Julie gave birth to their son Jackson Roy Prince. Julie and Jonathan divorced in 2010.
As of January 2023, it seems that Julie is single, she has been married once and has one child.
What happened to her? What is she doing now?
Julie has no social media accounts, and it's difficult to find out more about her life after her last television appearance in 2021. There is a Facebook page run by her fans, but it appears that none of her fans has any information about her current work.
There have been rumors that Julie is retiring, which she hasn't confirmed or denied because she hasn't given any interviews recently. It's known that she lives in Los Angeles.
How rich is Julie Warner?
Julie has appeared in a number of successful films and on television, and has seemingly made a good living as a result of her talent. As of early 2023, according to sources, her net worth has been estimated at over $2 million.