• Karen Valentine is an American actress born in 1947
• She is best known for her role in the family comedy series "Room 222"
• She has appeared in over 50 movies and TV series
• She is married to her second husband Gary Lewis Verna
• She has an estimated net worth of over $5 million
Who is Karen Valentine?
American actress Karen Valentine was born in Sebastopol, California USA, on 25 May 1947, so her zodiac sign's Gemini. She's appeared in more than 50 movies and TV series, and is perhaps still best known for playing the lead character Alice Johnson in the family comedy series "Room 222", created by James L. Brooks, and which also starred Lloyd Haynes and Denise Nicholas. It follows black teacher Pete Dixon as he's trying to teach tolerance to teenagers attending Walt Whitman High; the series aired from 1969 through 1974, and won eight of its 23 award nominations.
Karen retired from acting in 2004, and has since been staying away from media.
Happy birthday, Karen Valentine!The Emmy winner for ROOM 222 is 73 today.What have you seen her in?https://bit.ly/2ExZG6K

Posted by getTV on Monday, May 25, 2020
Education and early life
Karen was raised in Sebastopol by her parents about whom she hasn't shared a lot, neither has she spoken about siblings whom she might have; it's known that she's of Portuguese descent, and it was her grandfather who changed the family's name from 'Valentin' to 'Valentine'.
Karen became interested in acting at a quite an early age, as she often watched TV with her parents. She became more serious about it after enrolling at local high school in 1961, and three years later made her debut TV series appearance in an episode of the "The Ed Sullivan Show".
She matriculated in 1965, but hasn't talked about her further education, and it's believed that Karen chose acting over pursuing a college degree.
Roles in TV series
The year 1967 saw Karen play 2nd Singer in the episode "The Cave Family Swingers" of the science fiction comedy "It's About Time", and she then appeared in the 1969 episode "The Shortest Courtship" of the comedy "My Friend Tony".
The year 1975 saw her star as Karen Angelo in the comedy "Karen", created by Carl Kleinschmitt and Larry Gelbart, and which also starred Dena Dietrich and Charles Lane; it follows Karen as she's working for the advocate group Open America. The remainder of the '70s saw her appear in an episode of the crime mystery "Baretta", another crime mystery "McMillan & Wife", and the family adventure "Fantasy Island".
Karen appear in an episode of five TV series in the '80s, with some of the most popular amongst these having been the family adventure "The Magical World of Disney", the romantic drama "Hotel", and the crime mystery "Murder, She Wrote".
In 1994, she played Pascualina Petucci in the episode "Til Death Do Us Part" of the crime thriller "The Untouchables", created by Christopher Crowe, and which starred Tom Amandes, Paul Regina and John Newton. Set in the 1930s, the series follows the war between a group of US Treasury Agents and crime boss Al Capone, and was nominated for three awards.
Karen appeared in only two other TV series prior to retiring: she played Wanda in the 1996 episode "Three Women and a Dummy" of the comedy "Cybill", and Karen Anderson Bell in the 2000 episode "Affairs of the State" of the family comedy "Wedding Daze".
Roles in movies
Karen's debut film role was playing the lead character Gidget Lawrence in the 1969 comedy "Gidget Grows Up", directed by James Sheldon, and which also starred Edward Mulhare and Paul Petersen. It follow Gidget who's returned home to California after having studied in Europe for two years, and has fallen in love with a United Nations diplomat.
Some of Karen's following roles were in the 1972 western "The Daughters of Joshua Cabe", the 1973 comedy "Coffee, Tea or Me?" and the 1974 comedy "The Girl Who Came Gift-Wrapped". In 1979, she played Jane in the popular action crime comedy "The North Avenue Irregulars", directed by Bruce Bilson, and which starred Edward Herrmann, Barbara Harris and Susan Clark. It follows a new preacher who's teamed up with six church ladies in a battle against crime.
The year 1982 saw Karen appear in four movies, including the drama "Muggable Mary, Street Cop", the romantic comedy "Goodbye Doesn't Mean Forever", and the 1982 drama "Skeezer". In 1988, she starred as Margo in the comedy "Perfect People", directed by Bruce Seth Green, and which also starred Lauren Hutton and Perry King; the movie follows Ken and Barbara who've been married for many years, and have decided to spice things up a bit.
Karen had only two other movie roles prior to retiring: she played Clyda Dryer in the 1995 action "The Power Within", and Audrey Landry in the 2004 family comedy "Wedding Gaze".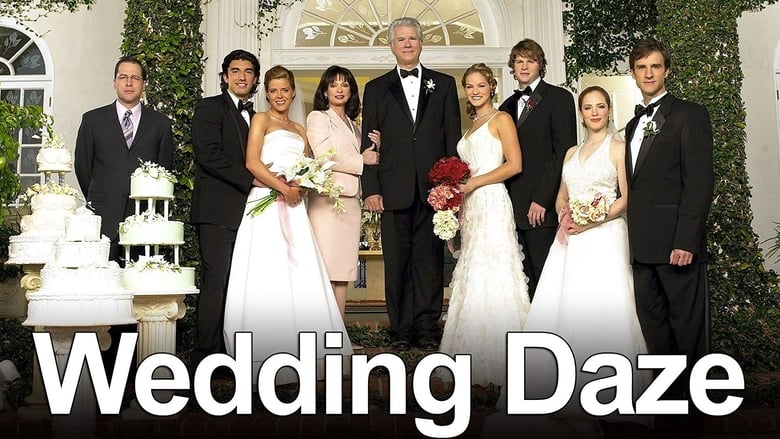 Other credits
Karen sang various songs in the 1975 TV special "Monsanto Night Presents Johnny Mathis in the Canadian Rockies", and in the 1976 talk-show "The Sonny and Cher Show".
Some of her other talk-show appearances were in "Hollywood Square", "GSN Live" and "Whatever Happened To?"
Awards and nominations
Karen won one of her four award nominations: a 1970 Primetime Emmy for Outstanding Performance by an Actress in a Supporting Role in Comedy, for "Room 222"; she was nominated for the same award in 1971.
Karen was also nominated for a 1971 Golden Globe for Best Supporting Actress – Television and a 2003 TV Land Award for Classic TV Teacher of the Year, both for "Room 222".
Love life and marriage
Karen avoids talking about her love life in public, but it's known that she's married twice. Her first husband was American actor Mac McLaughlin, who has only eight acting credits; they married on 8 November 1969 and divorced in November 1973.
She married her second husband, American non-celebrity Gary Lewis Verna on 31 December 1977, and they're together to this day. Karen and Gary have no children together, nor did she have with her first husband Mac; this has made some of her fans believe that she's infertile, but this hasn't been addressed by Karen.
She hasn't talked about other men whom she's been with, she's married to her second husband Gary Lewis Verna as of January 2023, and doesn't have children.
Interesting facts and hobbies
Karen was a contestant in the show "Miss Teenage America", and famous TV show host Ed Sullivan invited her to make a guest appearance in his show after having seen her perform.
As a teenager, Karen was the Apple Blossom Queen of Sebastopol.
Prior to succeeding in the film industry, she worked as a switchboard operator, waitress and model.
The late American actor Michael Constantine mentored her at the beginning of her career, and eventually became one of her closest friends.
Karen's revealed that she hates the word 'cute', and thinks of it as the worst English word.
Some of her favorite actresses are Helen Mirren, Kate Winslet and Meryl Streep, and a couple of Karen's favorite movies are "Winchester", "Eye in the Sky" and "The Debt".
Height, eyes and wealth
Karen's age is 75. She has brown eyes and hair, is 5ft 4ins (1.63m) tall and weighs about 110lbs (51kgs).
Karen's net worth's been estimated at over $5 million, as of January 2023.