• Leah Ayres is a former American actress born in Maryland in 1957
• She is best known for her portrayal of Janice Kent in the 1988 biographical action movie "Bloodsport"
• She studied at Tufts University and New York University, eventually obtaining a master's degree in 1996
• She has been married to Bruce Kalish, a famous TV writer and producer, since 1991 and they have one child together
• Leah's net worth is estimated at over $500,000
Who is Leah Ayres?
Leah Ayres was born Leah Simpson in Baltimore, Maryland USA, on 28 May 1957 – her zodiac sign is Gemini and she holds American nationality. She is a former actress who might be known best for her portrayal of Janice Kent in the 1988 biographical action movie "Bloodsport" written by Sheldon Lettich, directed by Newt Arnold, and which starred Jean-Claude Van Damme, Donald Gibb and Leah – it's about Frank Dux, a martial artist who left the military to compete in a Hong Kong martial arts tournament, in which fights often led to a death. Jean-Claude's performance was nominated for a Razzie Award for Worst New Star.
Early life, family and education
Leah was raised in Baltimore alongside her siblings by their parents who are both believed to have been theatre actors – Leah hasn't shared any details concerning her family, as she prefers to keep her personal matters to herself.
She was urged by her parents to focus on her education and obtain a college degree – Leah was actually one of the best students at high school, and upon matriculating in 1975, she enrolled at Tufts University. Dissatisfied by the conditions there, Leah moved to New York University and graduated with a Bachelor's degree in dance in 1979. She then enrolled at Pacific Oaks College in 1994, and obtained her Master of Arts degree in 1996.
Roles in TV series
Leah is credited with appearing in over 35 movies and TV series during her acting career, from 1979 to 1998, and we are about to mention some of her most notable performances in this article.
She made her debut TV series appearance in 1979, when cast to play Christy Bringham in a single episode of the romantic drama "Love of Life", and gained recognition in 1981 after she began portraying Valerie Bryson, one of the lead characters in the mystery crime drama "The Edge of Night" – she played her character in 270 episodes until 1983, while the series originally aired from 1956 to 1984 and counts 6,613 episodes.
Leah went on to appear in seven 1983 episodes of the comedy "Nine to Five", and then appeared in single episodes of various series, such as the adventure comedy "Fantasy Island", the action adventure "The A-Team", and the drama "Finder of Lost Loves".
The year 1986 saw her portray Mona Polito in five episodes of the comedy drama "St. Elsewhere", and Leah then guest starred in various TV series before winning a supporting role in the 1987 sports comedy "1st & Ten" created by Carl Kleinschmitt, and which starred Cliff Frazier, Prince Hughes and Donald Gibb – it's about the fictional football team the California Bulls and its players. Leah's following notable performance was in all five 1990 episodes of the comedy drama "The Bradys", which starred Florence Henderson and Robert Reed, and is about the lives of the Brady family.
Her final roles in TV series before retiring from acting were in three 1995 episodes of the action adventure "Walker, Texas Ranger", the episode "Battle" of thefamily science fiction comedy "The Journey of Allen Strange", and the episode "Slidecage" of the adventure family science fiction "Sliders", both in 1998.
Roles in movies
Leah made her debut film appearance in 1979, when she portrayed the lead character Barrie Tucker in the short comedy "Mother and Me, M. D.", and the same year saw her play Nurse Capobianco in the musical drama "All That Jazz".
In 1981, Leah was invited to play Michelle, one of the lead characters in the horror "The Burning", which also starred Brian Matthews and Brian Backer, and follows a man who wants to kill the teenagers responsible for his burned face.
Two of her following roles were in the 1982 musical comedy "Dead Ringer" and the 1983 action adventure "Eddie Macon's Run".
In 1984, Leah played Cass Dayton in the action drama "Velvet", which failed to attract a lot of attention, then in 1986 she portrayed Micki Cline in the comedy "We're Puttin' on the Ritz". The following year saw her star as Rachel Wagner in the thriller drama "Hot Child in the City". written by George Goldsmith, directed by John Florea, and which also starred Shari Shattuck and Geoff Prysirr – it follows Rachel who finds her sister dead at her home in Hollywood. The movie received poor reviews.
Leah's final two roles in movies before retiring were in the 1988 drama "Police Story: The Watch Commander", and the 1992 crime comedy "The Player".
Life after acting
Leah has been interested in Yoga since she retired from acting, and served as the program director of the Yoga Ed. company founded in Los Angeles in 1999. She has co-written the book "Yoga Kit for Kids and Games for Life", which offers children games and visualizations – Leah has also been featured in various videos of the series "Living Arts/Gaiam's Yoga Fitness for Kids".
Today, Leah is helping create children's TV programs such as "Yoga Playgrounds".
Love life and husband
Leah prefers to keep her personal matters to herself but it's known that she exchanged vows with Bruce Kalish, a famous TV writer and producer, on 10 November 1991, and they've been together to this day. On 21 June 1993, Leah gave birth to their only child Mackenzie Austin.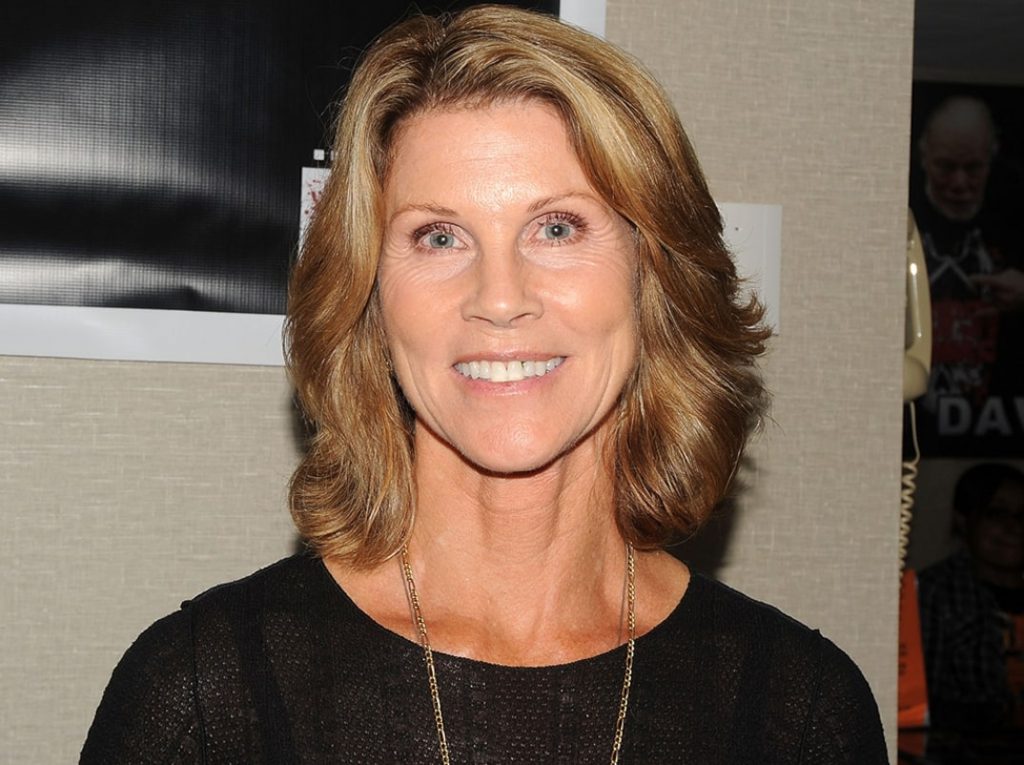 Bruce Elliot Kalish was born in Los Angeles, California USA, on 22 May 1952 – his zodiac sign is Gemini and he holds American nationality. He was somewhat popular from the moment he was born, as his parents Austin and Irma Kalish were both famous TV producers. Bruce has been credited with producing 14 movies and TV series, writing 44 and directing one. He has won one award – a 2002 Gemini Award for Best Children's or Youth Fiction Program or Series – and has been nominated for three others.
As of January 2021, Leah is married to Bruce Kalish and they have one son together.
Hobbies and other interests
Leah is focused on leading a healthy life, and is physically active as she does yoga on a daily basis, while she also meditates nearly every day, and is following a strict diet, mostly focused on eating fruits and vegetables.
Leah is a philanthropist who has worked with various charity organizations, and today mostly works with those that aim to help underprivileged children. She is also an animal lover, and is supporting the organization People for the Ethical Treatment of Animals (PETA).
She likes to travel and has been to nearly all the US states, while she's also been to several European and Asian countries.
Some of Leah's favorite actors and actresses of today are Will Smith, Tom Hanks and Julia Roberts, while a couple of her favorite movies are "Seven Pounds", "The Terminal" and "Notting Hill".
Age, height and net worth
Leah's age is 63. She has long brown hair and blue eyes, her height is 5ft 8ins (1.73m) and she weighs around 135lbs (62kgs).
As of January 2021, Leah's net worth has been estimated at over $500,000.