• Linden Ashby is a 61-year-old actor and director with an estimated net worth of over $3 million.
• He was born in Atlantic Beach, Florida and attended Fort Lewis College and The Neighborhood Playhouse.
• His career began in 1986 and he is best known for his roles in "Melrose Place," "The Young and the Restless," and "Teen Wolf."
• He is married to actress Susan Walters and they have two daughters together.
• Outside of acting, Linden enjoys surfing, martial arts, scuba diving, playing tennis and golf, hunting, and horseback riding.
Who is Linden Ashby?
Clarence Linden Garnett Ashby III, known as Linden Ashby, was born on 23 May 1960 under the zodiac sign of Gemini, in Atlantic Beach, Florida USA. He's a 61-year-old actor and director, probably best recognized from landing the role of Dr. Brett Cooper in the Fox prime time soap opera "Melrose Place" (1997-1999), playing Cameron Kirsten in the CBS soap opera "The Young And The Restless" (2003-2004), and featuring as Sheriff Noah Stilinski in the MTV supernatural teen drama series "Teen Wolf" (2011-2017).
How rich is he, as of now? Linden Ashby Net Worth
As of mid-2021, Linden Ashby's net worth is estimated at over $3 million, earned through his successful career as a professional actor and director, working on 95 television and film titles since he launched his career back in the mid-1980s.
Early Life, Parents, Siblings, Nationality, Ethnicity, Educational Background
Linden Ashby spent his early years in his hometown of Atlantic Beach, where he was raised by his father, Clarence Linden Garnett Ashby Jr. who worked as a pharmaceuticals manufacturer, and his mother, Eleanor Ashby, who was a civil organizer. He has two siblings, a brother named Stuart Ashby-Fore and a sister named Elizabeth Frew. He holds American nationality and belongs to White Caucasian ethnic group.
Regarding his education, Linden attended the private Bolles High School, located in Jacksonville, Florida.
Upon matriculation, he enrolled in Fort Lewis College in Durango, Colorado, where he majored in Psychology and Business Administration before quitting his education to pursue his career as an actor. He then relocated to New York, where he studied acting at The Neighborhood Playhouse for two years.
Career Beginnings
Linden Ashby started his acting career in 1986, when he made his debut television appearance as Curtis Alden in the ABC soap opera "Loving", which was followed by his portrayal of Lance Reventlow in the Golden Globe-winning made-for-TV biographical film "Poor Little Rich Girl: The Barbara Hutton Story" in 1987.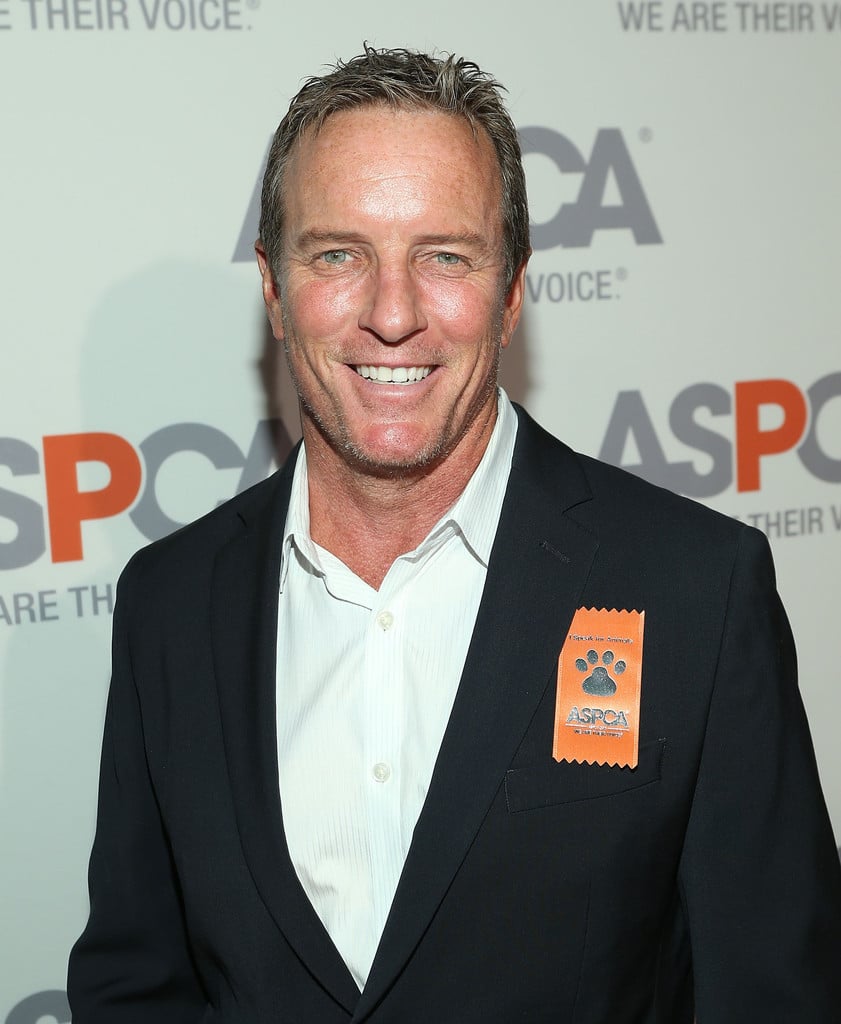 His big break came with the main role of Officer Honeycutt in the syndicated police procedural series "The New Adam-12" (1989-1991). Concurrently, he made his debut film appearance as Craig in the 1990 horror film "Night Angel", after which he played Ted in the made-for-TV thriller film "The Perfect Bride" (1991) and featured as Dragon in the action comedy film "Into The Sun" (1992), directed by Fritz Kiersch.
Rise to Fame
In 1994, Linden Ashby featured as Morgan Earp in the biographical Western film "Wyatt Earp", sharing the screen with Kevin Costner and Gene Hackman. In the following year, he landed the lead role of Johnny Cage in the fantasy martial arts action film "Mortal Kombat", the first installment of the "Mortal Kombat" film series, based on the video game franchise of the same title.
The film was a huge box office success, with more than $120 million grossed worldwide against the budget of $18 million. He would later reprise the role in the 2019 video game "Mortal Kombat 11".
It was followed by his portrayals of Harry Foley in the Fox action thriller film "Dark Angel" (1996), and as Jack Bryant in the independent action film "Blast" (1997). Later that year, Linden joined the main cast of the prime time TV soap opera "Melrose Place", created by Darren Star and aired on Fox, starring in the role of Dr. Brett Cooper until the beginning of the seventh season in 1998. During the same time, he took his next major role as Lorne Cash in the short-lived ABC action-adventure series "Spy Game". In 2000, he was cast as Kennedy Smith in the USA Network comedy series "The War Next Door".
Continued Success
In 2001, Linden Ashby took the role of Griff McCleary in the action thriller film "Facing The Enemy", and then in 2003 featured as Brian in the comedy film "Shrink Rap". Thereafter, he had a recurring part as Cameron Kirsten in more than 50 episodes of the CBS soap opera "The Young And The Restless" from 2003 to 2004; the series was a critical success, and received 11 Daytime Emmy Awards in the category of Outstanding Drama Series. He concurrently starred in the role of Detective Michael Morrison in the erotic thriller film "Wild Things 2" (2004), and then in its sequel "Wild Things: Diamonds In The Rough" in 2005.
Two years later, he played Chase in Russell Mulcahy's action horror film "Resident Evil: Extinction", which was a commercial success grossing over $147 million on a $45 million budget.
It was followed by his portrayal of Uncle Jack Turner in the slasher film "Prom Night", and Paul Hollingsworth in the NBC daytime soap opera "Days Of Our Lives", both in 2008. By the end of the decade, Linden had also featured as Cross in the 2009 action film "Against The Dark"), alongside Steven Seagal, and starred as Ben McAllister in the ABC supernatural crime drama series "The Gates" in 2010. Between 2009 and 2013, he was cast as Dr. Dan Seaver in the Lifetime drama series "Army Wives".
Further Work
Linden Ashby's next major role came in 2011 when he joined the cast of the supernatural drama TV series "Teen Wolf", in which he starred in the role of Sheriff Noah Stilinski until its finale in 2017.
It was created by Jeff Davis and broadcast on MTV, and Linden even directed the episode "Face-to-Faceless" in 2017. His performance in the show earned him a Saturn Award nomination for Best Supporting Actor on Television. Concurrently, he took the role of a commander in Shane Black's 2013 superhero film "Iron Man 3", alongside Robert Downey Jr. and Gwyneth Paltrow, the third installment of the "Iron Man" franchise, and the seventh in the Marvel Cinematic Universe. The film was the second highest-grossing film of the year, with more than $1.2 billion taken worldwide.
It was followed by his portrayals of Kincaid in the 2016 sci-fi thriller film "Beta Test" and Det. Grundy in the sci-fi drama TV series "Lifeline" aired on YouTube Red. Afterwards, Linden featured as David Spencer in the made-for-TV drama film "A Daughter's Revenge" (2018), and in the recurring role of Whit Foster in the Netflix teen drama series "Trinkets" (2019-2020).
Most recently, he directed the 2020 made-for-TV drama film "Escaping My Stalker", and starred as Larry. Regarding his upcoming projects, it's announced that he'll direct for the romantic film "Heart Of The Manor", and will play Damien in the drama film "Trust".
Appearance and Vital Statistics
Linden Ashby has short light brown hair and blue eyes. He stands at a height of 5ft 11ins (1.82m), while his weight is around 170lbs (77kgs). Information about his vital statistics, biceps size, and shoe size isn't available.
Personal Life and Hobbies
Linden Ashby is married to actress Susan Walters, known for her work on "The Young And The Restless", "One Tree Hill", and "The Vampire Diaries".
They met on the set of "Loving" back in 1983, and shortly afterwards became romantically involved; the couple eventually tied the knot at a ceremony held on 19 April 1986. They are the parents of two daughters, Grace Ashby born in June 1991, while their second daughter named Savannah Ashby was born in November 1992.
Linden is a huge fan of surfing, and started at the age of nine since he grew up on a beach in Northeast Florida. He surfed competitively in high school, and was even invited to participate at the East Coast Championships three times.
He has been trained in martial arts since the age of 21.
Linden's other hobbies include scuba diving, playing tennis and golf, hunting, and horseback riding.